Download The Last Chronicles of Planet Earth July 11, 2010 Edition by Frank DiMora
Disclaimer: Since the facts and evidence on my posts and in my book are real as they are taken from news around the world, and this news proves Bible prophecy is actually coming to pass in our generation, the information you read or see may scare you. If you are depressed or on any meds for depression, or have any type of mental disease consult your doctor before reading this material.
If you would like me come to your Church to give a prophecy seminar you can contact me either by writing to my P.O  Box or email me at fjdimora@gmail.com. Jesus has made it known to me now is the time to sprint to the finish line.
If the Lord leads via His Holy Spirit to help me print more books I would be blessed.   P.O. Box 732, Lompoc Ca. 93438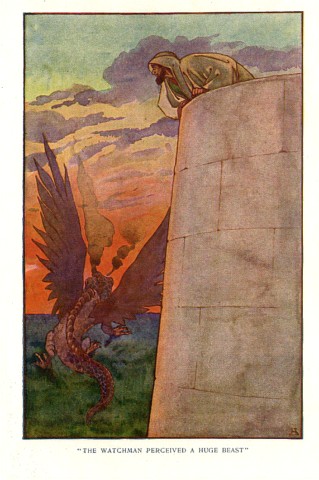 1"The word of the LORD came to me: 2 "Son of man, speak to your countrymen and say to them: 'When I bring the sword against a land, and the people of the land choose one of their men and make him their watchman, 3 and he sees the sword coming against the land and blows the trumpet to warn the people, 4 then if anyone hears the trumpet but does not take warning and the sword comes and takes his life, his blood will be on his own head."  Ezekiel 33:1-4

7 "Son of man, I have made you a watchman for the house of Israel; so hear the word I speak and give them warning from me." 

I truly believe that the door to the Ark of Salvation is about to close and God's judgment is soon going to fall on this unbelieving world.  As much as I look forward to going home to be with God and Jesus and my brothers and sisters in Christ and the multitude of heavenly angels, that is not why I'm saying this.   All we have to do is open our eyes and take a look around us and it's obvious that something is happening and is about to happen.  God is bringing His sword of judgment to the world.  It's coming!

6"So then, let us not be like others, who are asleep, but let us be alert and self-controlled. 7For those who sleep, sleep at night, and those who get drunk, get drunk at night. 8But since we belong to the day, let us be self-controlled, putting on faith and love as a breastplate, and the hope of salvation as a helmet. 9For God did not appoint us to suffer wrath but to receive salvation through our Lord Jesus Christ.  10He died for us so that, whether we are awake or asleep, we may live together with him. 11Therefore encourage one another and build each other up, just as in fact you are doing."  - 1 Thess 5:6-11

I was originally going to send you some more information on what is going on with the Muslims that you may not have but today's event in New York City coupled with the hurricanes in the Atlantic Ocean and the peace talks have changed all that.  And this in itself is PROOF that God's judgment is on it's way!  The birth pangs are increasing even as we speak and it's getting harder and harder to keep up with all of them.   What is taking place now is bigger than just the Muslim situation.  It's a culmination of all of the signs that we are seeing.  God is making Himself visible through these signs and He's trying to get people's attention that their time is running out.  God isn't willing that ANY should perish but that EVERYBODY would come to salvation through Jesus Christ.  God is not only giving warning to the lost that time is short but He's also pouring out His Spirit through these signs to wake us Christians up to the fact that the time is near and we need to blow our trumpets and give warning to what's about to happen! 

I resurrected an article today that backs up our warnings to you and I have been telling people for quite some time now, (these are the signs - or birth pains and yes Jesus is showing us they are increasing.  The reason I brought this article back to the forefront is because of something this wonderful Sister in the Lord wrote and I quote, "These are only a few examples of the world-wide extreme weather and natural disasters occurring simultaneously around the globe today. Words and phrases such as 'unprecedented', 'never before in living memory' are now common, and describe many of these events, and one has to wonder, what on earth is going on?"   And also, "The signs we are seeing  now serve as a wake up call that the Tribulation time of judgment is coming, and for all to examine their own walk with God. Prior to the Tribulation, there will be a  rapture to Heaven, of all those who are the LORD's  followers now on earth- all those who place complete faith in Jesus Christ - and that could occur at any time."
 
First time in 84 Years: 2 strong hurricanes swirl in Atlantic  -  Sept 16, 2010

http://www.mcclatchydc.com/2010/09/16/100694/first-time-in-84-years-2-strong.html

Indonesian Volcano erupts after 400 years
http://www.youtube.com/watch?v=Z-DZ-t82KgE&feature=related

One dead as severe storm sweeps through NYC - these types of storms are unheard of in this area...just like the snowstorms last winter that hit here
http://www.msnbc.msn.com/id/39221423/ns/weather/

Locust plague threatens Australia's Melbourne Cup Race  -  and we've had HOW MANY plagues in the past few months???
I'm not going to hit the Muslim topic as hard as I had originally intended.  It was going to be the main topic of this letter tonight.  There is alot going on with it and I believe that this is also a part of the judgement that God is bringing on the world scene....or at least He's allowing it to happen and this is why we're seeing so much written and said about it worldwide.  I believe that Sharia Law will be the law of the land when the AC takes over or at least it will be at the halfway point when he sets himself up in the Temple. 
The last point I wanted to make is that these peace talks are different than all the others.  This is the first time that we have had played such a strong role in them and I really don't believe that Obama and Hillary and the EU will allow them to fail.

U.S. wants settlement freeze extended
http://www.upi.com/Top_News/World-News/2010/09/16/US-wants-settlement-freeze-extended/UPI-89311284643751/

E.U. leaders to urge Israel:  Renew settlement freeze
http://www.haaretz.com/news/diplomacy-defense/eu-leaders-to-urge-israel-renew-settlement-freeze-1.314029
I am sending up the red flag.
Watch the storms headed for the US in the next two weeks. Since the US is really pushing at Israel to give in to the PLO demands I believe America is being set up for another round of God's curse for trying to divide up Israel and for messing around with the Lord's Holy City of Jerusalem. Read Genesis 12:2-3, Joel 3:2, and Zechariah 12:3 to understand what God has warned for those who come against the Jews.

There are some who believe the idea that somehow and some way Obama and Hillary and the world are going to find a way to keep these peace talks moving. Some believe won't  will allow them to break off from the talks.  They are already coming up with ideas on how to get around the building freeze issue such as asking for a compromise (this is negotiating) for an extra 3 months and I think that it may or may not happen.  Netanyahu has his back against the wall.  He would never extend it for another 10 months but I think that he might survive if it's only another 3 months - or 12 weeks.  Today it was even reported that there are some who think that an agreement can be reached in 6 months.  However in light of what Paul warned concerning the sudden destruction that will come while they are calling for Peace and safety I lean against this idea. But the further these discussions continue the more likely that Hamas or somebody else will make an attempt to start a war or something along that line to disrupt the discussions.  Maybe this is where the destruction comes in to play.   Maybe it will be the continuation of these peace talks that will usher in the destruction and not necessarily breaking them off which is what Hamas and Iran and the Islamic extremists want.  Guess we'll find out soon enough. 

The further these talks progress and the more land that is talked about trading hands the more judgment we're going to see.  God's mighty sword is coming and we're beginning to see the signs of it.   I think that these talks may progress to the point where at some point in the not too distant future the Antichrist will finally step in and put his finishing touches on the whole thing and it will be a done deal.  It very well could be after a war that may come about as a result of these discussions that the Antichrist makes his entrance.  All in God's perfect timing.