"The Last Chronicle of Planet Earth" February 9, 2011 Edition is now ready for you to download for free.  Please note, the download may take some time to download but it will come up. The speed will depend on your computer.
Download The Last Chronicles of Planet Earth By Frank DiMora Feb. 9, 2011 Edition pdf
Are you really searching to know the truth? 
Disclaimer: Since the facts and evidence on my posts and in my book are real as they are taken from news around the world, and this news proves Bible prophecy is actually coming to pass in our generation, the information you read or see may scare you. If you are depressed or on any meds for depression, or have any type of mental disease consult your doctor before reading this material.
If you would like me to come to your Church to give a prophecy seminar you can contact me either by writing to my P.O  Box, or email me at fjdimora@gmail.com. There is no charge for my labor of love in Christ.
To get to the prayer requests click to the following link below:
http://frankdimora.typepad.com/the_last_chronicles/2011/01/nancy-marcinik-has-joined-our-prayer-team-as-of-aug-12-2010-our-prayers-are-being-answered-please-read-the-updates-if-yo.html
My radio/video show is up and running now. Just click to link below
My latest show at The Edge is still running at The Edge Feb. 17, 2011.
http://www.theedgeam.com/perspectives/last_chronicles/index.htm 
 
Who is Gerald Celente you may ask?  He is the "founder of The Trends Research Institute in 1980, Gerald Celente is a pioneer trend strategist. He is author of the national bestseller Trends 2000 and Trend Tracking (Warner Books) –"Far better than Megatrends," and publisher of the internationally circulated Trends Journal newsletter."  One of the reasons why I pay attention to Celente is because in 30 years as a leading trend setter he has been wrong once!  He said that our country's meltdown would take place by the third quarter of last year.  We know its coming but he was off a little on this prediction. At his site this is what it says about him. "
"The proof is in his past — Gerald Celente has earned his reputation as "The most trusted name in trends" by accurately forecasting hundreds of social, business, consumer, environmental, economic, political, entertainment, and technology trends. Among them:
Celente coined the term "clean foods" in 1993 and predicted sustained growth in organic products in 1988.


When gold was at $275 per ounce in 2002, Celente said the price had bottomed and in 2004 forecast the beginning of the "Gold Bull Run." Since that time, with pinpoint accuracy, he said when, why - and how high - gold would go."

 

At his site there is a video that shows many news sources who have been asking for his advice."
Nothing I found about Celente says anything about his religious back ground, or even if he is a believer or not.  As far as I know all of his predictions are solely based on what he sees taking place in the financial world.  Considering he has never been wrong, he is a man that I would love to interview.  I have made contact with his office today and have asked if he would do a interview with me so I can pass on what he says to all of you.  I have followers all around the world and I am sure they would love to hear what the leading trend setter has to say about the times we are living in. 
The Trends Research Institute
P.O. Box 3476
Kingston, NY 12402
Phone: 845.331.3500 • Fax: 845.331.5700
If you know Bible prophecy and have read Matthew 24:7, you would have known we are to watch for these signs during the last days. What signs?  The signs that Mr. Celente talks about such as war that is coming, and kingdom against kingdom, which of course is the civil unrest that is now taking place in the Middle East.  Take my advice and watch the two videos below. Mr. Celente warns us what is coming and what to do about it. 
Part #1 Celente on the Alex Jones show.  At mark 5:24 he said the spring Trend Report spells it out, he states that we are at the door step of the 1st great war…All the uprising is spreading and will be in Europe shortly!
Celente is stating that they are predicting a huge event which is about to happen, Either a terrorism event of a call to war.  Mark point 5:05… and they are going to close down the banks!
 Now for today's news:Video below was taken Feb. 17, 2011
 Could what is happening in the Middle East also hit the shores of America?  That questions can be answered as to why the people in the Middle East are rioting?  One of the reasons why the nations in the Middle East and in the European Union have been rioting is the fact that they are finding it harder and harder to buy food for their familes.  They are also taking to the streets, because their governments are cutting wages, and taking away entitements as they all try to cut their budgets.  Of course many have hit the streets to get rid of their dictators.  Considering the United States in bankrupupt and they are going to have to also cut out programs, I would expect that the same type of things that are taking place in the EU and the Middle East will makes its way to the US.  We may already be seeing the first signs of this in Madison Wis. I quote, "MADISON, Wis. – Protesters clogged the hallways of the Wisconsin state Capitol on Thursday as the Senate prepared to pass a momentous bill that would strip government workers, including school teachers, of nearly all collective bargaining rights. The nation's most aggressive anti-union proposal has been speeding through the Legislature since Republican Gov. Scott Walker introduced it a week ago. After clearing a major legislative hurdle Wednesday night, it was headed to votes in the Senate and Assembly. Hundreds of protesters massed outside the Senate chamber on the second floor of the Capitol early Thursday, hours before the planned vote. Republican leaders said it has the votes to pass in both the Senate and Assembly."
http://news.yahoo.com/s/ap/20110217/ap_on_re_us/us_wisconsin_budget_unions
Prophecy Sign: The Zechariah in Zech. 12:3 gives us this warnings concerning the last days.  Notice this warning is focus on Israel and Jerusalem.  3And in that day will I make Jerusalem a burdensome stone for all people: all that burden themselves with it shall be cut in pieces, though all the people of the earth be gathered together against it."
Genesis 12:3 3And I will bless them that bless thee, and curse him that curseth thee: and in thee shall all families of the earth be blessed.
Joel 3:2 2I will also gather all nations, and will bring them down into the valley of Jehoshaphat, and will plead with them there for my people and for my heritage Israel, whom they have scattered among the nations, and parted my land.
"The U.S. informed Arab governments Tuesday that it will support a U.N. Security Council statement reaffirming that the 15-nation body "does not accept the legitimacy of continued Israeli settlement activity," a move aimed at avoiding the prospect of having to veto a stronger Palestinian resolution calling the settlements illegal.
But the Palestinians rejected the American offer following a meeting late Wednesday of Arab representatives and said it is planning to press for a vote on its resolution on Friday, according to officials familiar with the issue. The decision to reject the American offer raised the prospect that the Obama administration will cast its first ever veto in the U.N. Security Council. 
Still, the U.S. offer signaled a renewed willingness to seek a way out of the current impasse, even if it requires breaking with Israel and joining others in the council in sending a strong message to its key ally to stop its construction of new settlements. U.S. officials were not available for comment, but two Security Council diplomats confirmed the proposal.
The Palestinian delegation, along with Lebanon, the Security Council's only Arab member state, asked the council's president late Wednesday to schedule a meeting for Friday. But it remained unclear whether the Palestinian move today to reject the U.S. offer is simply a negotiating tactic aimed at extracting a better deal from Washington"
"The United States has, however, been isolated in the 15-nation council. Virtually all 14 other member states are prepared to support the Palestinian resolution, according to council diplomats. A U.N. Security Council resolution generally carries greater political and legal force than a statement from the council's president.
The U.S. concession comes as the Middle East is facing a massive wave of popular demonstrations that have brought down the leaders of Tunisia and Egypt and are posing a challenge to governments in Algeria, Bahrain, and Iran." 
http://turtlebay.foreignpolicy.com/posts/2011/02/16/in_major_reversal_us_to_rebuke_israel_in_security_council
Speaking about God's promise to bless and curse, take a look a His chosen nation of Israel. While the US is now over 14 trillion in debt, the headline on Feb. 16, 2011 read as follows: " Israeli economy booms in fourth quarter". "Israel's GDP rose at an unprecedented pace of 7.8%,on an annualized, seasonally adjusted basis, in the fourth quarter of 2010, the Central Bureau of Statistics reported today. GDP rose by an annualized 5.4% in the second half of last year, after rising 5% in the first half, and 3.4% in the second half of 2009. The growth rate in the fourth quarter was the fastest since 2006, when Israel fought the Second Lebanon War, after which the economy showed robust growth."  God is watching and blessing His nation.  If the US were to bless Israel they to would reep the blessings from our Lord.
http://www.globes.co.il/serveen/globes/docview.asp?did=1000623852&fid=1725
Now let me show you the sign Jesus gave us concerning (rumors of war) found in part of Matthew 24:7. I quote, "Hezbollah's chief on Wednesday urged his Shiite fighters to stand ready to take Galilee in any future Lebanon-Israel war and threatened Israelis "anytime, anywhere" to avenge a top operative's killing. "I say to the fighters of the Islamic Resistance: Be ready. If a new war is imposed on Lebanon we may ask you to take Galilee, to free Galilee," Hassan Nasrallah said in a televised speech to mark his Shiite party's martyrs' day. He vowed that the death of Imad Mughnieh, killed in a February 2008 car bombing in Damascus that Iranian-backed Hezbollah has blamed on Israel, would not be forgotten or go unpunished. "I do not want to go into details. Suffice to say that our decision remains the same and will be executed, God willing, at the right time," he said to thunderous applause from hundreds of his supporters gathered in a stadium."  Take what I am about to tell you to heart, because it is from the Lord in Psalm 83.  War is coming upon Israel and Hassan Nasrallah who is a leader of the Hezbollah will try to wipe out Israel along with the other nations listed to attack Israel. 
http://www.breitbart.com/article.php?id=CNG.77dc2bd0bf36320d863b46ce32c62d8f.ab1&show_article=1
Prophecy Sign: How many times will I have to post news shows the price of food is still going up before you will believe what Christ warned us in Matthew 24, Luke 21, Mark 13 and in Revelation 6:6? 
"The cost of living in the U.S. climbed more than forecast in January, led by higher prices for food and fuel that may be starting to filter through to other goods and services.
The consumer-price index increased 0.4 percent for a second month, exceeding the 0.3 percent median estimate of economists surveyed by Bloomberg News, figures from the Labor Department showed today in Washington. The so-called core rate, which excludes volatile food and fuel costs, rose 0.2 percent, the biggest gain since October 2009.
Growing economies in Asia and Latin America are boosting global demand for oil and other commodities, raising costs for American factories. Accelerating growth is prompting some companies to carry out beginning-of-year price increases even as consumers remain constrained by unemployment at 9 percent."
http://www.bloomberg.com/news/2011-02-17/consumer-prices-in-u-s-rise-more-than-forecast-on-higher-food-fuel-costs.html
A SEVERE drought is threatening the wheat crop in China, the world's largest wheat producer, resulting in shortages of drinking water for people and livestock.
China has been essentially self-sufficient in grain for decades, for national security reasons. Any move by China to import large quantities of food in response to the drought could drive international prices even higher than the record levels recently reached.
''China's grain situation is critical to the rest of the world - if they are forced to go out on the market to procure adequate supplies for their population, it could send huge shockwaves through the world's grain markets,'' said Robert Zeigler, the director-general of the International Rice Research Institute in Los Banos, Philippines.
The state-run media in China warned this week that the country's major agricultural regions were facing their worst drought in 60 years. On Tuesday, the state news agency Xinhua said that Shandong province, a cornerstone of Chinese grain production, was bracing for its worst drought in 200 years unless substantial precipitation came by the end of this month."
"China's national obsession with self-sufficiency in food includes corn. Little known outside of China, the country's corn industry grows one-fifth of the world's corn, according to the Food and Agriculture Organisation's statistics. China's corn crop is mostly in the country's northern provinces, where the drought is worst now."
http://www.smh.com.au/business/when-china-goes-hungry-the-world-shakes-20110211-1aqgl.html
Prophecy Sign:  Daniel 12:4 told us this generation would become  the one that would increase in knowledge.  At the time the world is running out of fresh drinking water Japan has come up with a new car that is powered by water.  The good news is that this car will even run on sea water.
 More news concerning the recent rioting in another Midde Eastern nation, this time Libya. "At least four people have been killed in clashes at demonstrations against the regime of Colonel Moamer Kadhafi, opposition websites and Libyan NGOs based overseas reported Thursday. The clashes occured on Wednesday in the eastern Libyan town of Al-Baida.  "Internal security forces and militias of the Revolutionary Committees used live ammunition to disperse a peaceful demonstration by the youth of Al-Baida," leaving "at least four dead and several injured," according to Libya Watch, a London-based human rights group."
http://www.breitbart.com/article.php?id=CNG.527c915435c26814aef6a943e8f70089.5a1&show_article=1
Man against supercomputer. Just another example of our increase in knowledge.
The IBM supercomputer Watson won its second \"Jeopardy!\" game in Wednesday\'s edition of the TV show, completing a sweep of its two human opponents, including \"Jeopardy!\" master Ken Jennings. "I for one welcome our new computer overlords,\" Jennings wrote under his correct Final Jeopardy! Solution.
http://www.catholic.org/ae/tv/review.php?id=40403
According to Revelation 8:10-11 Jesus tells us that a star will be coming to Earth. This star has a name, and it is called, "Wormwood".  Read what Jesus warned us. I quote, 10The third angel sounded his trumpet, and a great star, blazing like a torch, fell from the sky on a third of the rivers and on the springs of water— 11the name of the star is Wormwood.a A third of the waters turned bitter, and many people died from the waters that had become bitter.
Before I go on, take a look at what else Jesus says will happen. I quote from Luke 21:25. "25 "And there will be signs in the sun, in the moon, and in the stars; and on the earth distress of nations, with perplexity, the sea and the waves roaring; 26 men's hearts failing them from fear and the expectation of those things which are coming on the earth, for the powers of the heavens will be shaken."
Please give your live over to Jesus Christ today. He's waiting for you.
Last week's news reported the following:  "US Secretary of State, Hillary Clinton, is convening an unprecedented mass meeting of US ambassadors and diplomatic offices abroad.  According to AP, the top envoys from nearly all of America's 260 embassies, consulates and other posts in more than 180 countries will be gathering at the State Department; an unprecedented move."  This week we see nations all over the place begin to riot.  It sure appears Clinton was aware what was going to go down and more than likely that is the reason why she recalled the ambassadors.  There were also rumors that was coming a change in the reserve currency and that's why she called them back, but I haven't heard anything else on this.  Here is the bottom line.  The words of Christ concerning civil unrest is being played out for the entire world to see.  Below are some facts as to what is happening.
http://english.irib.ir/news/political/item/70616-washington-recalls-all-ambassadors-envoys
Prophecy Sign: The sign of civil unrest as seen in Matthew 24:7 has now spread to Libya. "Hundreds of Libyan protesters took to the streets of the country's second largest city on Wednesday demanding that the government be ousted, in a sign that the unrest of the region has spread to the North African Arab nation. Protesters in the port city of Benghazi chanted slogans demanding the resignation of Prime Minister Baghdadi al-Mahmoudi, witnesses said, clashing with government supporters. There were no calls for longtime leader Moammar Gadhafi to step down. On Monday, however, several opposition groups in exile called for the overthrow of Gadhafi and for a peaceful transition of power in Libya. As in the Egyptian and Tunisian uprisings, Libyans are using social networking websites like Facebook in calling for a nation-wide day of protests on Thursday.
http://www.haaretz.com/news/international/libya-protesters-take-to-the-streets-in-sign-of-growing-arab-world-unrest-1.343706
At the present time the world seems to be going crazy. This CNN report shows what is happening with the nations.
"(CNN) -- Unrest has spread across the Middle East and North Africa. Here's a look at what has happened -- and what is happening -- in various countries:
ALGERIA
Authorities in Algeria said Monday that they would lift a 20-year state of emergency in the "coming days." They acted after anti-government protesters chanting "change the power!" clashed with security forces in the capital over the weekend, witnesses said. The state of emergency was imposed in 1992 to quell a civil war that led to the deaths of what U.S. officials estimate to be more than 150,000 people. About 100 protesters were arrested during the protests in Algiers on Saturday, according to the opposition Algerian League for Human Rights.
BAHRAIN
Protests were scheduled to take place Monday afternoon in the Persian Gulf nation of Bahrain, where at least three police officers and one demonstrator were injured in clashes Sunday, the state new agency reported. The injuries occurred during an attack on a police station during protests Sunday evening, the news agency said. After three officers were injured, police fired on protesters with rubber bullets, causing one injury, the news agency said.
EGYPT
Unrest persisted in Egypt on Monday even after an 18-day revolution toppled longtime President Hosni Mubarak, who stepped down Friday. Egypt's banks remained closed Monday after protests by National Bank workers apparently drove out the head of the institution. The nation's stock market remained closed until further notice because of turmoil in the banking sector. In addition, current and former police officers continued a peaceful protest Monday in front of the Interior Ministry, saying they want higher pay, shorter hours, better benefits and more respect. And some police officers told reporters they were ordered to shoot protesters during demonstrations last week and threatened with prison if they did not.
IRAN
Tens of thousands of demonstrators marched along Revolution Avenue in downtown Tehran on Monday, protesting the government of Iranian President Mahmoud Ahmadinejad, witnesses said. The wave of people remained largely silent as they walked toward the capital city's Azadi Square, though some clashes between security forces and demonstrators broke out in several parts of Tehran, according to witnesses. Security forces fired tear gas in some places and detained demonstrators in other areas of the city. The Iranian government rounded up activists last week after opposition leaders Mehdi Karrubi and Mir Hossein Moussavi called for supporters to gather at Azadi Square -- the site of mass protests by Iran's opposition movement after the disputed 2009 presidential elections.
IRAQ
Thousands of people rallied this month in cities across the country, protesting rampant poverty, a 45% national unemployment rate and shortages of food, electricity and water. Most recently, hundreds of angry demonstrators took to the streets of Ramadi -- about 60 miles (100 kilometers) west of Baghdad -- to protest the government's inability to provide basic services. After the protests began, Prime Minister Nuri al-Maliki announced he would cut his salary in half amid the growing unrest over poor public services and water shortages. State television also reported this month that al-Maliki would not run for a third term when his current one expires in 2014.
JORDAN
 U.S. Adm. Mike Mullen, chairman of the Joint Chiefs of Staff, traveled over the weekend to Jordan, where King Abdullah II swore in a new government last week following anti-government protests in his country. The new government has a mandate for political reform and is headed by a former general, with several opposition and media figures among its ranks. The appointment of new Prime Minister Marouf al Bakhit was seen as an attempt to shore up support among Jordan's Bedouin tribes -- the bedrock of the monarchy. Jordan's economy has been hard-hit by the global economic downturn and rising commodity prices, and youth unemployment is high, as it is in Egypt. Officials close to the palace have told CNN that Abdullah is trying to turn a regional upheaval into an opportunity for reform.
LIBYA
There were calls made through Facebook for a day of peaceful demonstrations in Libya on Monday. The protests come in the shadow of leader Moammar Gadhafi, who has ruled the country for almost 40 years and had expressed support for former Egyptian President Hosni Mubarak during the crisis there. It was not immediately clear Monday whether protests had taken place.
PALESTINIAN TERRITORIES
Prime Minister Salam Fayyad's Cabinet submitted its resignations to Palestinian Authority President Mahmoud Abbas on Monday, days after the announcement of new elections in September. The Palestinian Territories have not seen the same kind of demonstrations as in many Arab countries, but the government has been under criticism since Al-Jazeera published secret papers claiming to reveal some of the wide-ranging concessions Palestinian officials were prepared to make in negotiations with Israel. Negotiations have collapsed. Abbas' Palestinian Authority holds sway only over the West Bank. The militant Islamist movement Hamas controls Gaza.
SYRIA
As protests heated up around the region, the Syrian government pulled back from a plan to withdraw some subsidies that keep the cost of living down in the country. President Bashar al-Assad also gave a rare interview to Western media, telling The Wall Street Journal for a January 31 article that he planned reforms that would allow for local elections and also included a new media law and more power for private organizations. A planned "Day of Rage" that was being organized on Facebook for February 5 failed to materialize, The New York Times reported.
SUDAN
Demonstrators have clashed with authorities on several recent occasions in Sudan. Human Rights Watch has said that "authorities used excessive force during largely peaceful protests on January 30 and 31 in Khartoum and other northern cities to call for an end to the National Congress Party rule and government-imposed price increases." Witnesses said that security forces used pipes, sticks and tear gas to disperse protesters and that several were arrested, including 20 who remain missing. The Sudanese Embassy said that people in Sudan have the right to "demonstrate as they wish" but that "some opportunists capitalize" on incidents "to inspire chaos or smear Sudan's image."
TUNISIA
The European Union's top foreign policy official, Catherine Ashton, met Monday with government and civil society leaders in Tunisia, the North African country where protests in December sparked unrest that has spread across North Africa and the Middle East. After weeks of demonstrations that started in December, longtime President Zine El Abidine Ben Ali fled the country. Since then, Italy has complained about a wave of migrants from Tunisia coming into its territory.
YEMEN
Clashes broke out between pro- and anti-government protesters in Yemen's capital, Sanaa, for at least the third day in a row Monday. About 200 anti-government protesters were confronted by about 300 counter-demonstrators, and the two sides threw rocks at each other and brandished daggers and knives. Several protesters were arrested. On Sunday, hundreds of anti-government protesters marched toward the presidential palace, but were blocked by security forces. Protesters attempted to reach the palace on side streets, and riot police reportedly used force in attempting to disperse them. Human rights group Amnesty International condemned the use of force in a statement issued Monday. Clashes also erupted Friday night and Saturday. Yemen's Embassy in Washington said the opposition coalition had announced its intention to hold a dialogue with the administration. Yemeni President Ali Abdullah Saleh has been in power for 32 years and has pledged not to run for re-election when his current term ends in 2013.
Prophecy Sign: Once again there is news that relates to Paul's warning in 1 Thess. 5:3 which warns of war that will come while they are calling for peace and safety.  While the Arab nations are going wild Israel is paying close attention to what is going on in their Southern border. I quote, Israeli leaders hope that the peace agreement with Egypt will survive the change of governments in Cairo, but said this week that Israel already has a plan how to respond if Egypt returns to an official state of war with the Jewish state.  In his first public appearance since stepping down as chief of the Israeli army this week, Gabi Ashkenazi said on Monday that "the peace treaty with Egypt, as cold as it is, is of strategic importance to the State of Israel."  Ashkenazi warned, however, that there is a "weakening of the moderate camp" in Egypt, and that there is a very real chance that the next regime will not honor the 1979 peace treaty with Israel. "We have planned for this situation," he added.
The military is current ruling Egypt, but with elections scheduled for September, jockeying for public approval has already begun. One of the chief opposition players is the Muslim Brotherhood, which seeks Islamic rule over the entire region, and has vowed to end Egypt's peace treaty with Israel if it ever came to power. 
http://www.israeltoday.co.il/NewsItem/tabid/178/nid/22657/Default.aspx
Prophecy Sign: Psalm 83 war. If you download my book you will see a picture of the nations listed in Psalm 83 which are going to attack Israel. You will see the Lebanese are in that list. One of the most out spoken people against Israel today is man man by the name of Hezbollah Nasrallah.   All you have to do is listen to what he is saying about Israel and read his statements.  If you do this, you will discover this leader is saying the exact same thing as we see in the Psalm 83 warning.  This report today is short but it is very direct and proves what the Lord warned us is headed our way.
 Here is another report on this subject. "Israeli Defense Minister [Ehud] Barak said that 'the region is changing in front of our eyes...we have seen what happened in Lebanon, in which the cabinet was turned into a cabinet that is not reassuring…also the situation in Egypt and Tunisia…this reflects how unstable [the region] is.' - [Barak's statement] shows that Israel, which was confident in the past, [is not the same now]. Israel is acknowledging that 'there won't be any messing up' like what happened in the last two Lebanese wars.- Brothers and Sisters, there are serious talks happening now in Israel, regarding the capacity of the Resistance to take over [certain Israeli territories].  - I would like to tell [the Israelis] that on the memory of [our martyrs], I tell the fighters of the Resistance that one day they might be asked to liberate the Galilee [region].  You might be asked to liberate the Galilee [region]."
 http://www.jpost.com/Headlines/Article.aspx?id=208514
http://www.nowlebanon.com/NewsArticleDetails.aspx?ID=241111
Below you will see Nasrallah with Iran's President. You will see that these men are calling for Israel's destruction and that is exactly what Psalm 83 tells us they would be saying.  In reguards to all that is happening in the Middle East, I have to say that the changes that are coming will end up bad as the Lord showed us war is coming to Israel again!
http://edition.cnn.com/2011/WORLD/meast/02/15/arab.region.unrest/ 
Israel's Prime Minister had the following to say about Nasrallah remarks they will take back Galilee. "Prime Minister Benjamin Netanyahu hit back Wednesday evening at comments earlier in the day by the head of militant Lebanese organization Hezbollah that it had the ability to seize control of the Galilee region in northern Israel. "[Hezbollah leader Hassan] Nasrallah announced today that he can occupy the Galilee, but I have news for you, he can't," the prime minister told a meeting in Jerusalem of the Conference of Presidents of Major American Jewish Organizations.  Netanyahu's comments are the latest in a war of words between Israel and Hezbollah, which began Tuesday when Defense Minister Ehud Barak said during a tour of northern Israel that Hezbollah had taken a massive blow during the 2006 conflict with Israel, but that Israel's army should stand ready.  "Anyone who hides in a bunker will stay in a bunker," Netanyahu said, referring to Nasrallah, who mostly appears only via video as his location is kept secret. "We have a strong army and a united nation. We tried for peace with all of our neighbors, but the army is prepared and ready to defend Israel against any enemy." http://www.typepad.com/site/blogs/6a00d83534afe169e200d83534afe869e2/post/6a00d83534afe169e2014e5f40cd06970c/edit?saved=e
 "EU foreign policy chief Catherine Ashton on Tuesday said the international community still sought to achieve a peace deal and a Palestinian state by September, despite the region's political turmoil. Despite the impasse in Israeli-Palestinian peace talks and the resignation of the Palestinian cabinet as well as Saab Erakat, their chief negotiator, Ashton said the goal was still achievable.
"It's a timeframe that everybody has signed up to," she told reporters in Jerusalem ahead of talks with Palestinian president Mahmud Abbas in the West Bank town of Ramallah. "I think that we have to try and reach that target," she said, while admitting it would be "challenging." Ashton flew in for a one-day visit aimed at galvanising both sides into restarting peace negotiations which hit an impasse late September and look unlikely to resume any time soon.
The deadline for achieving a peace deal was initially set by US President Barack Obama when he launched American-sponsored direct peace talks last September 2, only for the process to be suspended three weeks later. The Middle East peace Quartet, which groups the European Union, United States, Russia and United Nations, earlier this month reiterated its support for "concluding these negotiations by September 2011."
"The purpose is to recognise that there are changes going on," Ashton said. "We've seen significant changes in Tunisia and of course in Egypt where the Egyptian people are now moving forward to determine their own future and where there's an opportunity for us to try and engage better and more quickly on resolving the issue of the Middle East peace process."
September 29, 2011 Rosh HaShanah
September 30, 2011 Rosh HaShanah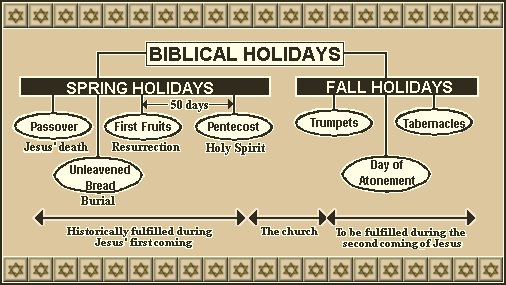 http://www.breitbart.com/article.php?
http://www.chabad.org/holidays/JewishNewYear/template_cdo/aid/4830/jewish/How-is-Rosh-Hashanah-Observed.htm
Now, getting back to the threat by Iran on Israel. "Israel is monitoring two Iranian warships about to pass through the Suez Canal for Syria and warn they might act. The Israeli navy will be tracking the two warships as they cross the Suez Canal for the Mediterranean Sea, according to defense officials. Israeli's Foreign Minister Avigdor Lieberman says that "Israel cannot ignore these provocations," according to Ynetnews.com."
In another report concerning Lieberman's statement it stated, "He added that sending the warships was "a provocation that proves Iran's nerve and self-esteem is growing from day to day". Lieberman called on the international community "to understand that Israel cannot ignore these provocations forever".
http://www.foxnews.com/world/2011/02/16/israel-warns-act-iranian-warships-passing-suez-canal/
http://www.ynetnews.com/articles/0,7340,L-4029690,00.html
Here we go again, Jordan is also a nation that is listed in Psalm 83 to attack Israel.  Read what a newly appointed Minister from Jordan stated. I quote, "Jordan's new justice minister continued to inflame tensions with Israel, whom he called a "terrorist state that will be destroyed" in an interview with Jordanian newspaper Al-Arab Al-Yom on Wednesday. Minister Hussein Mjali was appointed last week in a government shakeup following protests inspired by the Egyptian uprising. He drew condemnation in Israel after he joined protester calling for the release of Ahmed Deqamseh, a terrorist serving time in Jordan for killing seven Israeli school children in 1997."  Just by what we read in the news today alone, you should get a clear picture as to what is about to happen in the Middle East.  In case you haven't gotten it yet, I am telling you the Lord's warning about the Psalm 83 war is going to be fought in the very near future.  Open your eyes, can't you see that these men are all saying the exact same thing God warned us in that Psalm? 
http://www.haaretz.com/news/diplomacy-defense/jordan-justice-minister-israel-is-a-terrorist-state-1.343783
Prophecy Sign: Matthew 24:7 is the sign of many earthquakes. Look at the number of quakes just in the past 7 days.  Get ready for the big ones!
---
---
---
---
---
---
---
Today is a good day to ask Jesus into your heart.  Without Christ in your life you are on the road that is leading you to entering the seven year tribulation where you will have to face the Antichrist. What's worse than that is, without Chist's salvation you are on the road to hell. Jesus is waiting for you today to come to Him and ask Him to forgive you of your sins.  Jesus is longing to save you, but you must say the words.  Please listen to what the Holy Spirit is saying to you and turn away from the world and enter into the Kingdom of Christ and our God.  Let today be the day the Lord enters your name in His Book of Life.