Jesus gave us specific signs to watch for.  Why did He give them to us?  Do you know what signs Jesus told you to keep on the watch for?  When you are watching the news can you spot prophecy being fulfilled, or are you in the dark as to what is going on.  Are you ready to meet Jesus (if) He were to come back this September?  Is it possible that this September could be when the Church is raptured? 
Download Last Chronicles of Planet Earth July 7, 2011 Edition by Frank DiMora
http://www.theedgeam.com/perspectives/last_chronicles/index.htm  July 12, 2011 show is now playing for you at the above link.
Video series below 1-3
Video 2
Video 3
Prophecy Sign: Let me revisit one of the warnings I gave you in my Aug. 11, 2010 post concerning watching the number of Americans using food stamps.
I quote myself. "In chapter one of my book I give you facts as to how fast the number of people being forced to use food stamps is increasing.  In my post, in my book, and during my prophecy seminars I keep warning everyone these numbers are going to go up because America is declining in power and headed for a worse depression than the first one.  The fall of America will speed up the rise of the last world empire God showed Daniel as recorded in Daniel chapters 2 and 7. Here are some quotes from my book giving you the information on the food stamp program increasing. I will also show you what that number is today. "By November 2008 the record for American's needing food stamps was broken. "Fueled by rising unemployment and food prices, the number of Americans on food stamps is poised to exceed 30 million for the first time this month, surpassing the historic high set in 2005 after Hurricane Katrina (Washingtonpost.com Nov. 26, 2008)."  Have my warnings come to pass?  See for your self.
On page 23 of my July 7, 2011 book I gave you stats on the number of Americans using food stamps in order to survive the failing U.S. economy. This is a quote from p.23. "More than 44.5 million Americans received SNAP benefits in March, an 11 percent increase from one year ago and nearly 61 percent higher than the same time four years ago" June 3, 2011).  The number of Americans forced to rely on food stamps has jumped again since June. The NaturalNews will bring you up to speed.
"(NaturalNews) While the mainstream media has all but convinced most Americans that the nation is slowly climbing out of the "recession," new statistics released by the US Department of Agriculture (USDA) suggest otherwise. According to just-released participation numbers for the agency's Supplemental Nutrition Assistance Program (SNAP), known more commonly as "food stamps," nearly one in six Americans now participates in the program, which represents a new record high. Rising from 14.3 percent of the US population participating in the program back in February (http://www.naturalnews.com/032312_f...), the new numbers are a bit shocking when considering how many of these new enrollees actually are. It is not simply the very poor and chronic abusers that are taking advantage of the program -- many former middle class families now struggling just to get by are having to sign up for government food assistance. According to the numbers, a record 44.647 million people are now enrolled in SNAP, up from 44.587 in May. Meanwhile, the average monthly benefit payment per household has dropped, and is now at a post-April 2009 revision low of $282.38 a month."
http://www.naturalnews.com/032939_food_stamps_depression.html#ixzz1RqGxMKAG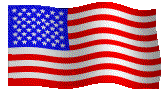 "Those of you who think the U.S. dollar will get stronger anytime soon need to read this news which shows the continuing decline of the dollar as I have warned you.  "The U.S. dollar fell to as low as 79.18 yen at one point Tuesday in London, the lowest level since March 18 when Group of Seven advanced economies jointly intervened in the currency market to stem the yen's surge following a massive earthquake in Japan."
http://www.breitbart.com/article.php?id=D9OE2OH00&show_article=1
Prophecy Sign: Revelation 13:15-17 shows us one man will control what you can buy or sell during the tribulation period.  This man is of course the Antichrist, and he will rise up soon to take over the failed world economic system that is a the present time beginning to collapse.  Not only is America trying to head off defaulting on her debts, but the European Union is also headed for major economic problems. First it was Greece that has had to be bailed out twice and now there are more EU members in serious trouble.  NEW YORK (Reuters) - Stocks and the euro fell on Monday as fears the euro zone debt crisis could spread to Italy caused investors to sell risky assets and snap up safe-haven debt, pushing the yield on the benchmark 10-year U.S. Treasury note below 3.0 percent.  Italy has the second-highest sovereign debt ratio relative to GDP in the euro zone, after Greece. Investors fear the crisis may spread to the much larger economies of Italy and Spain. "Italy has a more realistic financial plan than Greece and is much better equipped to meet their debt obligations," said Kathy Lien, director of currency research at GFT Forex in New York. "However, that may not be enough to stop contagion fears, which can be irrational at times."  The concern about Italy, the euro zone's third-largest economy, prompted an emergency meeting of top European Union officials. Italian government bonds and stocks dropped as investors cut their exposure.  U.S. stocks suffered their worst day in nearly a month following the Italy news, along with concern about the stalemate in U.S. budget talks."
This is the bottom line. Never before have we seen so many nations on the verge of bankruptcy all at the same time.  So what is happening?  I said this before, but for the sack of the new people, let me tell you that something major is about to happen that will cause one man to be able to take control over the entire world's economy.  No nation, no world leader, and no people in any nation in there right minds would just hand over global economic control to one person, yet this is exactly what we see from Revelation chapter 13!  Now in the world could this happen?  Today, if you watch Good Morning America you heard them say that if the U.S. doesn't pass a budget it will have a ripple affect around the world.  No one can tell you exactly how the present global economic system will collapse, but we do know that in order for the Antichrist to fulfill prophecy something will happen to the world economy soon.  I can tell you this, we are very close to seeing that happen, so get right with Christ while the Church is still here.  While nations are in fear that their currency will go under look at what is going up? (GOLD).
http://www.reuters.com/article/2011/07/11/us-markets-global-idUSTRE71H0EB20110711
Gold chart
http://www.morgangold.com/news/20110221-gold-price-higher-on-libyan-violence.html
"Prophecy Sign: Revelation 18:12 Jesus shows us that people will weep over many items that He will take away from them.  Two of the items are gold and silver.  This shows us that these metals will no doubt skyrocket and instead of trusting in Christ they had turned to things that will fade away such as the gold and silver.  I warned you to watch the news because if you did you would see the prices of both of these metals skyrocket.  News today shows that is exactly what is taking place.
"Gold climbed to a two-week high, topping $1,550 an ounce, on demand for a store of value amid escalating concerns that Europe's sovereign-debt woes will widen. European equities tumbled the most in seven weeks, led by banks and insurers, as contagion from Greece's debt crisis threatened to spread to Italy and Spain. Gold priced in euros and the U.K. pound climbed to records. The metal gained 4 percent last week on signs that U.S. interest rates will remain low. "Concerns over unresolved debt issues in the monetary union continue to haunt investors," Andrey Kryuchenkov, an analyst at VTB Capital in London, said in a report. "A prolonged period of ultra-low currency yields and persistently dovish tone from the Federal Reserve will likely be supportive" for gold, he said."
At 1:31 PM July 12, 2011 the price of gold has again climbed to $1567.70 an ounce!
http://www.bloomberg.com/news/2011-07-11/gold-may-advance-for-a-sixth-day-as-growth-concern-fuels-demand-for-haven.html
 Prophecy Sign: One of the last days signs found in Luke 21:11 is the sign of disease. My book is loaded with all the new diseases that are popping up all over the world that are drug resistant.  Here is news about one of the newest strains.
"A new strain of the sexually transmitted disease gonorrhoea has become resistant to antibiotics, international research shows. Analysis of the bacterium that causes gonorrhoea found a new variant which is very effective at mutating. Scientists from the Swedish Reference Laboratory warn that the infection could now become a global threat to public health. New drugs to delay the spread of the infection are needed, experts say. The first case of antibiotic-resistant gonorrhoea was found in Japan. By analysing this new strain of neisseria gonorrhoea, called H041, researchers identified the genetic mutations responsible for the new strain's extreme resistance to all cephalosporin-class antibiotics. Cephalosporins are used to treat a wide variety of bacterial infections. They are also closely related to the penicillins.
http://www.bbc.co.uk/news/health-140780"98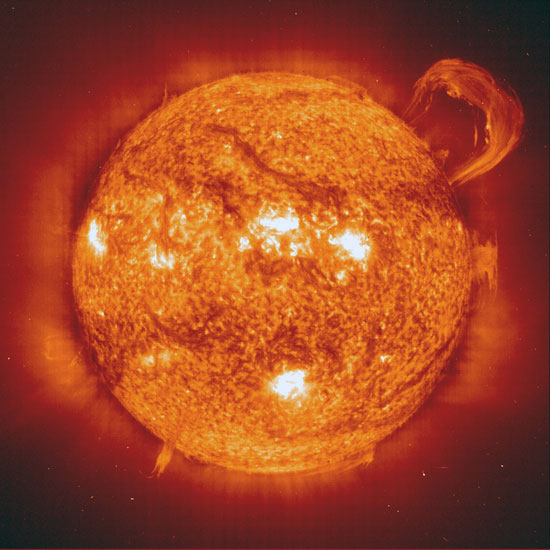 Prophecy Sign: In Matthew 24:7 Jesus warned us to watch for famines. One sure way to see a famine is for crops to be destroyed by the intense heat of the sun.  Fact is, Jesus in Revelation 7:16 gave us more information about what the last days would look like. I quote the Lord. "They shall hunger no more, neither thirst any more; neither shall the sun light on them, nor any heat." Yesterday I gave you some info on this but there is more news.
"The heat and the drought are so bad in this southwest corner of Georgia that hogs can barely eat. Corn, a lucrative crop with a notorious thirst, is burning up in fields. Cotton plants are too weak to punch through soil so dry it might as well be pavement. Farmers with the money and equipment to irrigate are running wells dry in the unseasonably early and particularly brutal national drought that some say could rival the Dust Bowl days. "It's horrible so far," said Mike Newberry, a Georgia farmer who is trying grow cotton, corn and peanuts on a thousand acres. "There is no description for what we've been through since we started planting corn in March." The pain has spread across 14 states, from Florida, where severe water restrictions are in place, to Arizona, where ranchers could be forced to sell off entire herds of cattle because they simply can't feed them. In Texas, where the drought is the worst, virtually no part of the state has been untouched. City dwellers and ranchers have been tormented by excessive heat and high winds. As they have been in the southwest, wildfires are chewing through millions of acres. Last month, the United States Department of Agriculture designated 213 of the 254 counties in Texas as natural-disaster areas. More than 30 percent of the state's wheat fields might be lost, adding pressure to a crop in short supply globally."
 http://www.msnbc.msn.com/id/43718212/ns/us_news-the_new_york_times/
"Dry conditions are destroying crops"
McPherson County —
"Farmers might have guessed wrong this spring.
Record-high corn prices lured producers and this spring, 5.1 million acres state-wide were planted to corn. Figures show the crop could produce the state's largest harvest as 631 million bushels, but looking at fields in much of the southern and western half of Kansas, that prediction seems unlikely to come true.
Corn fields throughout McPherson County paint a vivid picture of the ongoing drought and triple-digit heat. The plants are wind-blown, dry and nearly incapable of producing a viable crop.  
McPherson County K-State Research and Extension Agent Dale Ladd said several fields are already beyond salvage. Crops that are still viable will need substantial rain this week to begin recovering but "even if it rains, much of that group will not have recovery ability," Ladd said.
"
http://www.mcphersonsentinel.com/agriculture/x1629186181/Dry-conditions-are-destroying-crops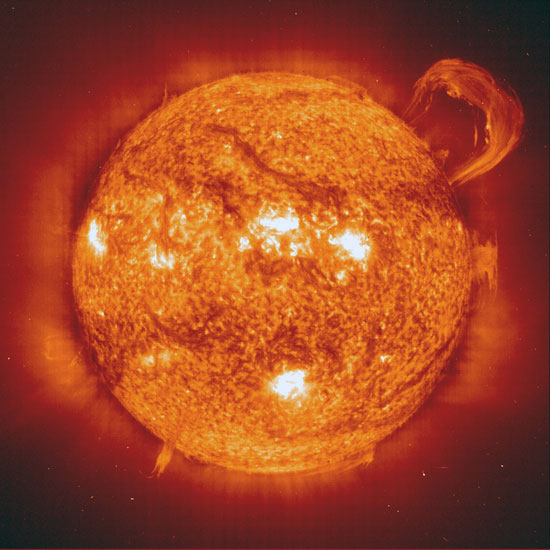 Prophecy Sign: Revelation 16:8-11: Is the sun showing us signs of the last days birth pains that will involve the sun?  I do believe it is.  Rev. 16:8-11- "The fourth angel poured out his bowl on the sun, and the sun was given power to scorch people with fire.  They were seared by the intense heat and they cursed the name of God, who had control over these plagues, but they refused to repent and glorify him. The fifth angel poured out his bowl on the throne of the beast, and his kingdom was plunged into darkness. Men gnawed their tongues in agony and cursed the God of heaven because of their pains and their sores, but they refused to repent of what they had done."   
"On June 7, 2011, Earth-orbiting satellites detected a flash of X-rays coming from the western edge of the solar disk. Registering only "M" (for medium) on the Richter scale of solar flares, the blast at first appeared to be a run-of-the-mill eruption--that is, until researchers looked at the movies. "We'd never seen anything like it," says Alex Young, a solar physicist at the Goddard Space Flight Center. "Half of the sun appeared to be blowing itself to bits. In terms of raw power, this really was just a medium-sized eruption," says Young, "but it had a uniquely dramatic appearance caused by all the inky-dark material. We don't usually see that." Solar physicist Angelos Vourlidas of the Naval Research Lab in Washington DC calls it a case of "dark fireworks." The blast was triggered by an unstable magnetic filament near the sun's surface," he explains. "That filament was loaded down with cool1 plasma, which exploded in a spray of dark blobs and streamers." Plasma blobs are funneled toward sunspots by magnetic fields.The plasma blobs were as big as planets, many larger than Earth. They rose and fell ballistically, moving under the influence of the sun's gravity like balls tossed in the air, exploding "like bombs" when they hit the stellar surface. Some blobs, however, were more like guided missiles. "In the movies we can see material 'grabbed' by magnetic fields and funneled toward sunspot groups hundreds of thousands of kilometers away," notes Young. SDO also detected a shadowy shock wave issuing from the blast site. The 'solar tsunami' propagated more than halfway across the sun, visibly shaking filaments and loops of magnetism en route."
Watch the sun video at the link below.
http://science.nasa.gov/science-news/science-at-nasa/2011/11jul_darkfireworks/
  Prophecy Sign: Daniel 12:4 shows us our generation would be known for two very specific things.  We would be known for our increase in knowledge, and for traveling back and forth.  Take a look at the new mode of travel, the flying car! I quote, It's been cleared to take to the skies for more than a year - but that's not much use when you're supposed to be able to drive it, too. But now the flying car has at least been declared officially road legal. It means the Terrafugia Transition could be in U.S. garages as early as next autumn, after two years of delays. Ready to go: The Terrafugia Transition has finally been declared road legal, and it could be in U.S. garages as early as next year. It was first developed in 2009, but has faced years of hold-ups It may not be the world's first flying car, but its makers say it is the first to have wings that fold up automatically at the push of a button. It costs $200,000 - about the same price as a Ferrari - and can be reserved online for what Terrafugia describes as a 'modest' $10,000 deposit."  As you can see, not only has our increase in knowledge enabled us to fly, but the forms of travel are changing just as fast. See chapter 3 from my book for the latest news concerning this prophecy.
http://www.dailymail.co.uk/sciencetech/article-2011985/Terrafugia-flying-car-costs-200-000-road-legal-years-delays.html
Ministry info:
"The Last Chronicles of Planet Earth" July 7, 2011 Edition is now ready for you to download for free. Please note, the download may take some time to download but it will come up. The speed will depend on your computer.
Download Last Chronicles of Planet Earth July 7, 2011 Edition by Frank DiMora
Are you really searching to know the truth?
Disclaimer: Since the facts and evidence on my posts and in my book are real as they are taken from news around the world, and this news proves Bible prophecy is actually coming to pass in our generation, the information you read or see may scare you. If you are depressed or on any meds for depression, or have any type of mental disease consult your doctor before reading this material.
If you would like me to come to your Church to give a prophecy seminar you can contact me either by writing to my P.O Box, or email me at fjdimora@gmail.com. There is no charge for my labor of love in Christ.
Frank DiMora, P.O. Box 732, Lompoc Ca. 93438
To get to the prayer requests and prayer up-dates click to the following link below:
http://frankdimora.typepad.com/the_last_chronicles/2011/01/nancy-marcinik-has-joined-our-prayer-team-as-of-aug-12-2010-our-prayers-are-being-answered-please-read-the-updates-if-yo.html
All of my radio/video shows can be seen at The Edge. Just click to link below.