Download Last Chronicles of Planet Earth July 7, 2011 Edition by Frank DiMora  (FREE)
Prophecy Sign: Joel 32, Genesis 12:3, and Zechariah 12:3 warns a curse on anyone who curses Israel, divides up the land of Israel, or even burden themselves over Jerusalem all of which the USA is doing now.   This is what happens when you go against Israel when God warned you not to!
On my September 25, 2010 post I wrote this warning. "Back in 2008 I warned you to watch the news because each month you would see hundreds of thousands of Americans lose their jobs." 
"Initial claims for state unemployment benefits increased 10,000 to a seasonally adjusted 418,000, the Labor Department said on Thursday. Economists polled by Reuters had forecast claims rising to 410,000 from a previously reported 405,000. "We're just stuck in this trend between 410,000 and 430,000. Generally we're just really not seeing any improvement but also not much worsening," said Jeffrey Greenberg, an economist with Nomura Securities in New York."  "Initial claims have now been above the 400,000 mark for 15 straight weeks. That level is usually associated with a stable labor market."
http://www.reuters.com/article/2011/07/21/us-usa-economy-idUSTRE7662I420110721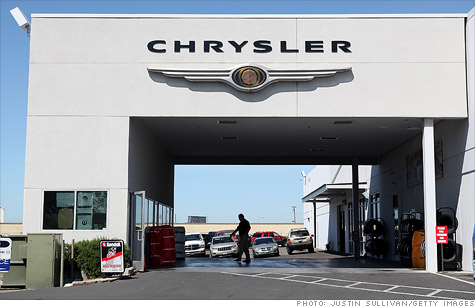 "NEW YORK (CNNMoney) -- U.S. taxpayers likely lost $1.3 billion in the government bailout of Chrysler, the Treasury Department announced Thursday. The government recently sold its remaining 6% stake in the company to Italian automaker Fiat, wrapping up the 2009 auto bailouts that were part of TARP."
http://money.cnn.com/2011/07/21/autos/chrysler_government_exit/index.htm?cnn=yes&hpt=hp_t2
Multisource political news, world news, and entertainment news analysis by Newsy.com
The NASA program ended today which means 4,000 more Americans will join the millions of Americans already out of work.
"Receding Himalayan glaciers are resulting in the formation of glacial lakes which climatolgists warn are growing at an alarming pace. The Himalayas have 55,000 glaciers but the creation of these lakes could destroy the settlements located close to them. Prof. G.M. Bhat of the department of geology in Jammu University warned that the increasing number of lakes were forming due to rising temperature. If these lakes breach their banks (often formed from loose Morain) the floods can cause devastation in downstream areas said Prof. Bhat. Though little data was available on just how many lakes had formed, 35 glacial lake outbursts have occurred in Nepal, Pakistan, Bhutan and China during the last century according to the United Nations Environment Programme (UNEP). Many of these lakes are located near seismic faults and geophysicists with the Dehra Dun-based Wadia Institute of Himalayan Geology warn that an earthquake whose epicentre is located close to a lake could create a disastrous situation."
http://www.asianage.com/india/receding-himalayan-glaciers-set-glacial-lake-alarm-696
Luke 21:11 fearful sights.  According to the news here in Iceland there have been a formation of at least three new cauldrons in Mýrdalsjökull glacier, where they have not been before in the glacier. But this means that the hydrothermal areas under the glacier are growing in size due to new magma pushing up into the crust and warming it up.
This has been revealed after a daily checking of the status on the glacier. But the current cauldrons that formed on the 8 and 9th July have also deepened according to the same news. A lot of deep cracks are also forming in Mýrdalsjökull glacier. Making the south part of the glacier extremely dangerous at current moment.
There is also risk of minor glacier flood from water collecting under the glacier (both really small and slightly larger ones). But water might be collecting in ice-caves under the glacier and break free without any warning at all. The Civil Emergency Authority in Iceland warn against travelling in this area on Mýrdalsjökull glacier.
The reason why this is happening is the fact that hydrothermal activity is increasing under Mýrdalsjökull glacier in Katla volcano. But this is a clear sign that Katla volcano is warming up to a eruption. When that might happen is still a question with no answers.
http://www.jonfr.com/volcano/?p=1219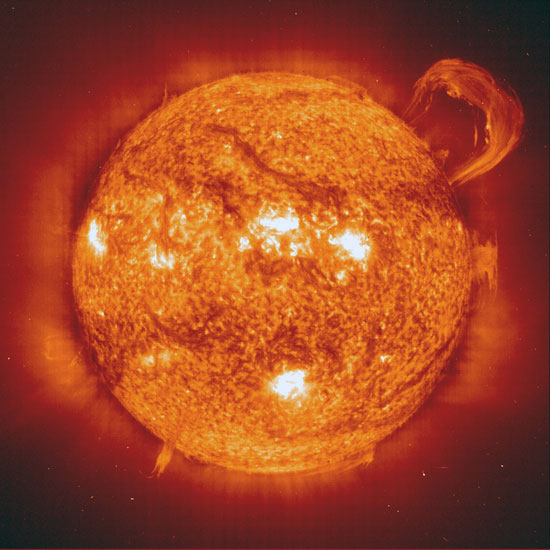 Prophecy Sign: Revelation 7: 15-17 states the following:  "Therefore, "they are before the throne of God and serve him day and night in his temple; and he who sits on the throne will spread his tent over them. Never again will they hunger; never again will they thirst. The sun will not beat upon them, nor any scorching heat. For the Lamb at the center of the throne will be their shepherd; he will lead them to springs of living water. And God will wipe away every tear from their eyes." Revelation 16: 8-9 states, "And I heard the altar respond: "Yes, Lord God Almighty, true and just are your judgments." The fourth angel poured out his bowl on the sun, and the sun was given power to scorch people with fire. They were seared by the intense heat and they cursed the name of God, who had control over these plagues, but they refused to repent and glorify him."
"A heat wave baking the central and southern United States was blamed on Wednesday for at least 22 deaths this week as forecasters warned that the abnormally hot weather could last into August as it moves east. The National Weather Service said 141 million people in more than two dozen states were under a heat advisory or warning because of the soaring temperatures, the most recent in a series of heat waves that have scorched the country's midsection off and on since late May. In Wichita, Kansas, where temperatures have reached 100 degrees or more on 24 days so far this year, forecasters warned that the mercury would hit at least 100 degrees each day through next Tuesday."
http://news.yahoo.com/prolonged-heat-wave-heads-east-blamed-22-deaths-173225653.html
Today we are told that "Some 141 million Americans over nearly 1 million square miles were under a heat alert on Wednesday, the result of a heat "dome" that's only slowly moving away from the central U.S. — and into the East Coast."
http://www.witn.com/nationalworld/headlines/125937073.html
"The United Nations declared famine in two regions of southern Somalia Wednesday and said it could quickly spread unless donors took action. Mark Bowden, humanitarian coordinator for Somalia, said southern Bakool and Lower Shabelle had been hit by the worst famine in the region for 20 years. The U.N. is proposing "exceptional measures" of providing "cash relief" while it finds ways of getting larger volumes of food aid into southern Somalia, Bowden said. The U.N. is also appealing for $300 million over the next two months for Somalia."
http://www.msnbc.msn.com/id/43816249/ns/world_news-africa/
  Prophecy Sign: Christ warns us about wars,famines, droughts, intense heat, lack of water, huge storms, earthquakes, the last days birth pains, and much more in Luke chapter 21, Mark chapter 13, and Matthew chapter 24.
"Climate changes poses a major threat to future peace and security, a senior UN official has warned."  "Achim Steiner from the UN Environment Programme said climate change would also "exponentially" increase the scale of natural disasters. His comments followed a UN declaration of famine in parts of Somalia."  "Mr Steiner warned that an increase in the frequency of natural disasters across the globe could prove a major challenge in the coming decades. He said recent crises, such as in Somalia, illustrate that "our capacity to handle these kinds of events is proving a challenge, particularly if they occur simultaneously and start affecting, for instance, global food markets, regional food security issues, displacing people, creating refugees across borders". "Clearly the international community - if the scenarios in climate change for the future come true - will face an exponential growth of these kinds of extreme events," he added."
http://www.bbc.co.uk/news/world-us-canada-14229237
Prophecy Sign: Matthew 24:7 the last days sign of earthquakes.
"At least 13 people were killed and dozens more were injured when a strong earthquake struck the southwest Kyrgyzstan and eastern Uzbekistan border area on early Wednesday morning, officials said.
The 6.2-magnitude earthquake at 1.35 a.m. local time (1935 GMT Tuesday) was centered about 15 kilometers (9.3 miles) east of Okhna, a village in Batken Province of Kyrgyzstan near the border with Uzbekistan. It struck about 10 kilometers (6.2 miles) deep, making it a shallow earthquake, according to the Kazakhstan National Data Center (KNDC).
The United States Geological Survey (USGS), which measured the strength of the earthquake at 6.1 on the Richter scale, estimated that some 50,000 people may have felt 'very strong' shaking, which could result in moderate to heavy damage. It said some 7.6 million others may have felt moderate to strong shaking"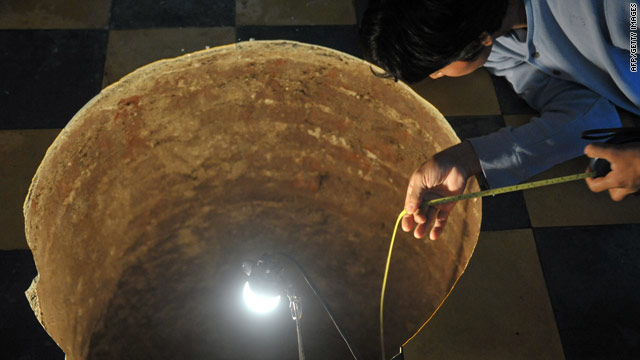 Romans 8:22: "We know that the whole creation has been groaning as in the pains of childbirth right up to the present time."
The first step out of bed could have been a big one.
A woman in Guatemala City reports that a sinkhole, 40 feet deep and almost 3 feet across, opened under her bed Monday. "When we heard the loud boom we thought a gas canister from a neighboring home had exploded, or there had been a crash on the street," Inocenta Hernandez, 65, said in an Agence France-Presse report. "We rushed out to look and saw nothing. A gentleman told me that the noise came from my house, and we searched until we found it under my bed," AFP quotes Hernandez as saying. The area is prone to sinkholes. In May 2010, a sinkhole about 60 feet across and 100 feet deep opened in the area, swallowing buildings and an intersection.
http://news.blogs.cnn.com/2011/07/20/deep-sinkhole-opens-under-womans-bed/
More signs of the Earth groaning to be delivered.
Prophecy Sign:  I Thessalonians  5:3 is the call for peace and safety. Ezekiel 38 tells us Turkey will attack Israel.
"Dr. Ibrahim Kalin, the chief adviser to Turkish Prime Minister Recep Tayyip Erdogan, emphasized Wednesday in a conversation with Haaretz that Turkey intends to normalize its relations with Israel across the board. "From the return of the ambassador, the renewal of joint military maneuvers, military and civilian cooperation, ministerial visits, and to all other areas, relations will return to how they were before the flotilla incident" of 2010, Kalin said.
Kalin traveled with Erdogan to Northern Cyprus to mark the anniversary of Turkey's invasion of Cyprus on July 20, 1974, in an effort to keep the Greek military junta from taking over the island. He told Haaretz that the recent statement by Vice Prime Minister and Strategic Affairs Minister Moshe Ya'alon - that Turkey only wants an Israeli apology and has no intention of normalizing relations - was inaccurate. In light of Ya'alon's remarks, Erdogan asked Kalin to reiterate Turkey's good intentions. Kalin said it seems that "every time we reach some sort of understanding there is someone who makes sure to block the positive progress."
http://www.haaretz.com/print-edition/news/turkey-set-on-fully-mending-ties-with-israel-says-prime-minister-erdogan-s-adviser-1.374331
"An IAF aircraft targeted a terror activity site in the northern Gaza Strip overnight Tuesday and scored a direct hit against it, the IDF Spokesperson said in a statement. According to the statement, the attack came in response to the firing of rockets at Israel over the last few days. Late Tuesday evening, a Kassam rocket fired from the Gaza region landed in an open area in the Sdot Negev Regional Council. There were no injuries or damage."
http://www.israelnationalnews.com/News/News.aspx/145897
 Prophecy Sign: Psalm 83 warns us that Israel's enemies would say they would wipe Israel out. Psalm 83:4 says, "They have said; Come, and let us cut them off from being a nation; that the name of Israel may be no more in remembrance."  Ezekiel 38: 5 shows Iran will attack Israel, but Iran will be the one wiped out.
"Tehran, 20 July (AKI) - Iranian president Mahmoud Ahmadinejad has threatened to destroy the United States and Israel if put on the defensive.  "Resistance will continue until Iran sends its enemies to the morgue," he said on his website, making a reference to the US and Israel who he said are "on the verge of collapse and gasping for their last breathes."
http://www.adnkronos.com/IGN/Aki/English/Security/?id=3.1.2263292675
Events leading to the next war, the Psalm 83 war of which the Lebanese will be involved in. "The Lebanese army said in a statement that the incursion happened over the country's southern border on Wednesday, a Press TV correspondent reported. Israel violates Lebanon's airspace on an almost daily basis, claiming the flights serve surveillance purposes. Lebanon's government, the Hezbollah resistance movement, and the UN Interim Force in Lebanon, known as UNIFIL, have repeatedly condemned the overflights, saying they are in clear violation of UN Resolution 1701 and the country's sovereignty. UN Security Council Resolution 1701, which brokered a ceasefire in the war of aggression Israel launched against Lebanon in 2006, calls on Tel Aviv to respect Beirut's sovereignty and territorial integrity."
http://www.presstv.ir/detail/190036.html
"The Palestinian Authority plans to use international backing to legitimize a new conflict with Israel, a report said. The Jerusalem Center for Public Affairs asserted that the PA, in cooperation with Hamas, hopes that a United Nations resolution for a Palestinian state in the West Bank and Gaza Strip would set the stage for war with Israel in late 2011. The report, authored by leading Israeli analyst Pinhas Inbari, envisioned what Palestinian leaders have termed a "third intifada," or revolt. "What the Palestinians really envisage after September is to exploit a UN endorsement of statehood to legitimize an escalation of the conflict," the report, titled "What Are the Palestinians Planning after September?" said. "After having the 1967 lines recognized so as to negate the results of the Six-Day War, they plan to seek recognition of the 1947 partition lines."
"Inbari, a senior policy analyst at the Jerusalem Center, said the PA was preparing for a renewal of hostilities with Israel around September, when the UN considers a resolution for Palestinian statehood. One scenario was that PA Chairman Mahmoud Abbas resigns and the PA dissolves to pave the way for an insurgency war. "The Palestinians do not want to declare a state, but, rather, to leave the conflict open," the report said. "What the Palestinians plan to do then is not to exercise statehood but to declare themselves a 'state under occupation' in order to legitimize the escalation of the struggle."
http://www.worldtribune.com/worldtribune/WTARC/2011/me_palestinians0898_07_19.asp
 "Not an inch of Israel would be spared if an attack is launched, Hezbollah official warns amid tension over demarcation of maritime border. Not an inch of Israel would be spared – not even the Red Sea port of Eilat – if Israel attacked Lebanon, a Hezbollah representative warned Tuesday, amid growing tension between the neighboring states over the demarcation of sea borders in an energy-rich area of the Mediterranean. "If Israel launches an attack, rockets of the resistance will cover all of Israel. Even the city of Eilat won't be spared," said MP Muhammad Raad of the Hezbollah-led Loyalty to the Resistance bloc, according to Beirut's The Daily Star newspaper."
http://www.jpost.com/Defense/Article.aspx?ID=230286&R=R1
  Israel is getting ready for the next war. "The IDF's Iron Fist armored brigade held a bilateral tactical war exercise in the Golan Heights in recent weeks -- the first time the exercise took place in the North, where the brigade will probably be stationed in case of war.  The training exercises simulates a battle, with opposing armies composed of Humvees and armored personnel carriers. These stand for larger units that would be deployed in a real battle."
http://www.israelnationalnews.com/News/News.aspx/145965
Prophecy Sign: Matthew 24:7 Jesus told us kingdom would come against kingdom as you see happening in Syria.  "The Syrian army stepped up its military operation in the central city of Homs which has become a focal point for pro-democracy protests, activists and residents said on Thursday. Shooting and explosions were heard in the old district of Bab Sbaa, residents said." "Syrian authorities blame armed groups with Islamist links for violence across the country and say at least 500 policemen and soldiers have been killed since March."
http://www.haaretz.com/news/middle-east/syrian-army-steps-up-camapaign-in-homs-1.374504
  "The European Union expressed concern on Tuesday over Israel's plans to build hundreds of new homes in two Jewish settlements in the West Bank, saying such moves threaten peace efforts in the region. "We are deeply disappointed about the approval by Israeli authorities of a tender for the construction," a spokeswoman for the EU's foreign policy chief, Catherine Ashton, said in a statement.  "These actions run counter to repeated efforts of the international community to achieving a peaceful solution to the conflict that will preserve Israel's security and realize the Palestinian's right to statehood,". "Israel announced on Monday plans to build homes in two Jewish settlements in the West Bank, prompting Palestinian Authority officials to say the move hardened their resolve to seek statehood recognition from the United Nations."
http://www.haaretz.com/news/diplomacy-defense/eu-israel-plan-to-build-more-homes-in-west-bank-threatens-peace-efforts-1.374101
  Prophecy Sign: Revelation 13:15-16: "Civil libertarians are raising the alarm over the state's plans to create a Big Brother database that could map drivers' whereabouts with police cruiser-mounted scanners that capture thousands of license plates per hour — storing that information indefinitely where local cops, staties, feds and prosecutors could access it as they choose. "What kind of a society are we creating here?" asked civil rights lawyer Harvey Silverglate, who along with the ACLU fears police abuse. "There comes a point where the surveillance is so pervasive and total that it's a misnomer to call a society free any longer."
http://www.bostonherald.com/news/regional/view.bg?articleid=1353264
Prophecy Sign: Ephesians 6:12: "For our struggle is not against flesh and blood, but against the rulers, against the authorities, against the powers of this dark world and against the spiritual forces of evil in the heavenly realms." 
II Timothy 4:3: "For the time will come when men will not put up with sound doctrine. Instead, to suit their own desires, they will gather around them a great number of teachers to say what their itching ears want to hear."
Mark 4:13-20: "And he said unto them, Know ye not this parable? and how then will ye know all parables? The sower soweth the word. And these are they by the way side, where the word is sown; but when they have heard, Satan cometh immediately, and taketh away the word that was sown in their hearts. And these are they likewise which are sown on stony ground; who, when they have heard the word, immediately receive it with gladness; And have no root in themselves, and so endure but for a time: afterward, when affliction or persecution ariseth for the word's sake, immediately they are offended. And these are they which are sown among thorns; such as hear the word, And the cares of this world, and the deceitfulness of riches, and the lusts of other things entering in, choke the word, and it becometh unfruitful. And these are they which are sown on good ground; such as hear the word, and receive it, and bring forth fruit, some thirtyfold, some sixty, and some an hundred."
Just like in the days of Noah and Lot!
Matthew 24: 37-39 concerning what the last generation would be like just prior to His second coming is compared to both Noah's generation and Lots. Both of these peoples turned from God and followed their own lusts and became evil people.  We know part of Noah's generation troubles came on them when they turned to homosexuality. How do we know this? Notice that Jesus compared Noah's day to Sodom and Gomorrah and then linked it to the time of his return. I quote our Lord.
Luke 17: 25-30. "But first must He [Christ] suffer many things and be rejected by this generation.  26And as it was in the days of Noah, so shall it be also in the days of the Son of Man:      27They ate, they drank, they married wives, they were given in marriage, until the day that Noah entered into the ark, and the flood came and destroyed them all.  28"Likewise also as it was in the days of Lot: They ate, they drank, they bought, they sold, they planted, they built;  29but the same day that Lot went out of Sodom, it rained fire and brimstone from heaven and destroyed them all.  30"Even thus shall it be in the Day when the Son of Man is revealed."
Just in time for X-mas.
The artist agency formerly known as 'Campus Crusade for Christ' is making a new name for itself. And they're counting on X-ians across the land to embrace Orwellian newspeak on behalf of their deity formerly known as 'God'.
No doubt the governing body of our emerging new world order appreciates [Campus Crusade For Christ's] significant contribution to the reduction of 'unnecessary' words that conjure up 'distasteful images of intolerance' and complicate the English language.
Campus Crusade For Christ Changing Its Name To 'Cru'
(OrlandoSentinel) After 60 years, officials announced Tuesday night that the international evangelical ministry is changing its name — to "Cru."
http://sadhillnews.com/2011/07/20/campus-crusade-for-christ-removes-christ-from-its-name
A group of Omaha pastors has issued a proclamation that states homosexuality is not a sin. More than 100 ordained Christian ministers have signed the proclamation, including leaders from Lutheran, Episcopalian, United Church of Christ, United Methodist, and Presbyterian churches.  David Bydalek is executive director of Family First, the family policy council for the state of Nebraska. He deems this effort troubling for many Nebraskans and contends the ministers involved are from liberal denominations that do not respect the orthodox biblical teaching on homosexuality.  "When they come out with this sort of statement, I think they really do not reflect the mainstream feeling in the state of Nebraska," Bydalek suggests. "When we passed our marriage amendment years ago, we had about 70 percent of those in Nebraska who opposed 'gay marriage.'" But when Christians take a stand to support traditional biblical teaching on the issue, the Family First executive director laments that they are often perceived as "bigots" or "homophobes." He suggests, however, that the loving response to those trapped in homosexuality teaches that the lifestyle is indeed sinful, but that freedom can be found through Christ. "It's going to be more difficult, the more these…activists [gain] inroads into our culture and the more common it becomes," Bydalek warns. "So we have a very difficult task ahead of us as those who stand for truth."  Meanwhile, creators of the proclamation argue the document displays full acceptance of lesbian, "gay," bisexual and transgender people".
http://www.onenewsnow.com/Church/
Prophecy Sign:   II Timothy 3: 1-4 "But mark this: There will be terrible times in the last days.  People will be lovers of themselves, lovers of money, boastful, proud, abusive, disobedient to their parents, ungrateful, unholy,  without love, unforgiving, slanderous, without self-control, brutal, not lovers of the good, treacherous, rash, conceited, lovers of pleasure rather than lovers of God—"Police are trying to identify a gang of men who are beating couples with baseball bats and robbing them in downtown Denver. Denver police spokesman Sonny Jackson said there have been two attacks, each involving the robbery of a couple leaving restaurants or bars at closing time. Just before 2 a.m. on July 16, a couple was walking home from a restaurant-bar near East 10th Avenue and Pennsylvania Street when they were surrounded by a group of men, according to a police report"
http://www.thedenverchannel.com/news/28599948/detail.html
What do people reading my book think: I quote a recent email: "I had you sent me a printed copy of your book and I found it truly amazing. It is so plain to see what is happening today in our world.  Thanks so much for sending the book and keeping us updated by email. I read your daily emails. I have passed the book to my aunt and she is finding just as interesting as did I..   We like your book because it is so plain to understand.  Again God Bless your work and your life.  I live in Bardstown, Kentucky.
Phyllis McILvoy, Bardstown,KY
Ministry info:
"The Last Chronicles of Planet Earth" July 7, 2011 Edition is now ready for you to download for free. Please note, the download may take some time to download but it will come up. The speed will depend on your computer.
Download Last Chronicles of Planet Earth July 7, 2011 Edition by Frank DiMora
Are you really searching to know the truth?
Disclaimer: Since the facts and evidence on my posts and in my book are real as they are taken from news around the world, and this news proves Bible prophecy is actually coming to pass in our generation, the information you read or see may scare you. If you are depressed or on any meds for depression, or have any type of mental disease consult your doctor before reading this material.
If you would like me to come to your Church to give a prophecy seminar you can contact me either by writing to my P.O Box, or email me at fjdimora@gmail.com. There is no charge for my labor of love in Christ.
Frank DiMora, P.O. Box 732, Lompoc Ca. 93438
To get to the prayer requests and prayer up-dates click to the following link below:
http://frankdimora.typepad.com/the_last_chronicles/2011/01/nancy-marcinik-has-joined-our-prayer-team-as-of-aug-12-2010-our-prayers-are-being-answered-please-read-the-updates-if-yo.html
http://www.theedgeam.com/perspectives/last_chronicles/index.htm  July 12, 2011 show is now playing for you at the above link. All of my radio/video shows can be seen at The Edge, just click to link.
 What it will be like when the rapture hits. For more detailed information about the Rapture and the meaning of the "A Thief In the Night" click to one of these translations.  Please do it before Sept. 28-30 of this year just in case!

Rapture of the Church in English: Download A THIEF IN THE NIGHT By Frank DiMora July 31, 2011

End Time teaching with Adam DiMora: http://endtimesresearchministry.com/does-god-speak-to-us-today/