This is a special note to anyone who chooses to read my prophecy documentary. My book was written in the hope that those reading it will be driven to the Bible where they should have been in the first place. This book, or for that matter any other book, should never come or be placed above the Holy Bible. The Last Chronicles was written only to help you see how close we are to the second coming of Christ, and how important it is for you to begin studying the Bible in preparation to meet Jesus. Millions of people know nothing about the Bible or Bible prophecy and will not be ready to meet Christ. My book will help you see exactly what the Lord has shown us about these last days via His Word.
Download The Last Chronicles of Planet Earth February 3, 2012 Edition by Frank DiMora
Frank DiMora P.O. Box 732, Lompoc Ca. 93438
http://frankdimora.typepad.com/the_last_chronicles/2008/05/key-signs-shows-we-entered-the-final-days-of-the-last-days-may-22-2008.html
http://jamessiminoff.com/post/35635055/the-prices-that-were-paying-at-the-pump-today
http://www.weeklystandard.com/blogs/chart-america-s-capita-government-debt-worse-greece_631797.html
http://euobserver.com/19/115355
Prophecy Sign: Matthew 24:7 Jesus gives us many of the last days signs to keep on the watch for. One of these signs is many earthquakes. Below are the quakes that have hit this past 7 days. Don't be surprised when you see more of the "great earthquakes" soon. Jesus told us to look for these quakes in Luke 21:11, and we know these signs will take place as a women in labor.  It has been fairly claim for these "great quakes" so we are about due for another huge earthquake.
http://www.staradvertiser.com/news/breaking/140270803.html?id=140270803
---
---
---
---
---
---
Warning of things to come. Considering what Jesus said in Luke 21:11, I would say these scientists are heading in the right direction on predicting a huge earthquake. 
"VANCOUVER — Scientists are still unraveling last year's giant Tohoku earthquake and tsunami in Japan, and some of what they're finding doesn't bode well for B.C. and the Pacific Northwest. Detailed analyses of the way the Earth warped along the Japanese coast suggest that shaking from a Cascadia megaquake could be stronger than expected along the coasts of Washington, Oregon and British Columbia, researchers reported Sunday at the annual meeting of the American Association for the Advancement of Science. "The Cascadia subduction zone can be seen as a mirror image of the Tohoku area," said John Anderson, of the University of Nevada"

http://www.canada.com/news/Japanese+quake+ominous+sign+megaquake/6185579/story.html#ixzz1nK2vy5OL
Prophecy Sign: Matthew 24: 37-39 concerning what the last generation would be like just prior to His second coming. In verses 37-39 Jesus shows us our generation would be just like that of Noah's. This generation turned from God and followed their own lusts and became evil people. We know part of Noah's generation troubles came on them when they turned to homosexuality. How do we know this? Notice that Jesus compared Noah's day to Sodom and Gomorrah and then linked it to the time of his return. I quote our Lord. Luke 17: 25-30. "But first must He [Christ] suffer many things and be rejected by this generation. 26And as it was in the days of Noah, so shall it be also in the days of the Son of Man: 27They ate, they drank, they married wives, they were given in marriage, until the day that Noah entered into the ark, and the flood came and destroyed them all. 28"Likewise also as it was in the days of Lot: They ate, they drank, they bought, they sold, they planted, they built; 29but the same day that Lot went out of Sodom, it rained fire and brimstone from heaven and destroyed them all. 30"Even thus shall it be in the Day when the Son of Man is revealed." Lot was living in a city that was full of people who had turned to homosexuality and what happened to that city? God wiped it out! This in itself should tell you something. Look, if Christ warned it would be this way again, and we are seeing it actually spread around the world, what part of the last days signs can't you see?
http://www.nbcdfw.com/news/local/Gay-Dallas-Judge-Wont-Perform-Marriages-140154903.html?dr 
 Richard Dawkins: I can't be sure God does not exist
He is regarded as the most famous atheist in the world but last night Professor Richard Dawkins admitted he could not be sure that God does not exist.
http://www.telegraph.co.uk/news/religion/9102740/Richard-Dawkins-I-cant-be-sure-God-does-not-exist.html
From my Oct. 8, 2010 post. "In a previous post I asked you to watch the news because you would see more states begin to allow gays to marry"
"The issue of same-sex marriage has been in the national spotlight during an election year
"A bill that would legalize gay marriage in the US state of Maryland has been approved in the state Senate, less than a week after it passed the state House. The bill, which will become law when signed by Governor Martin O'Malley, who sponsored it, will make Maryland the eighth US state to permit gay marriage."
"The enormous public outcry that this legislation has generated - voiced by Marylanders that span political, racial, social and religious backgrounds - demonstrates a clear need to take this issue to a vote of the people," said Kathy Dempsey, spokeswoman for the Maryland Catholic Conference."
Good luck fighting this bill! Look what the Judges did in California? They over turned the will of the people of California after they voted to ban gay marriage.
http://www.bbc.co.uk/news/world-us-canada-17149605
http://frankdimora.typepad.com/the_last_chronicles/2008/10/steps-to-one-world-government-more-noah-signs-bird-flu-america-decline-famines--oct-10-2008.html
Prophecy Sign: Zechariah 12:3 is a warning not to mess around with Jerusalem. "And in that day will I make Jerusalem a burdensome stone for all people: all that burden themselves with it shall be cut in pieces, though all the people of the earth are gathered together against it.
 http://www.haaretz.com/news/diplomacy-defense/muslim-worshippers-israeli-police-clash-at-jerusalem-s-temple-mount-1.414627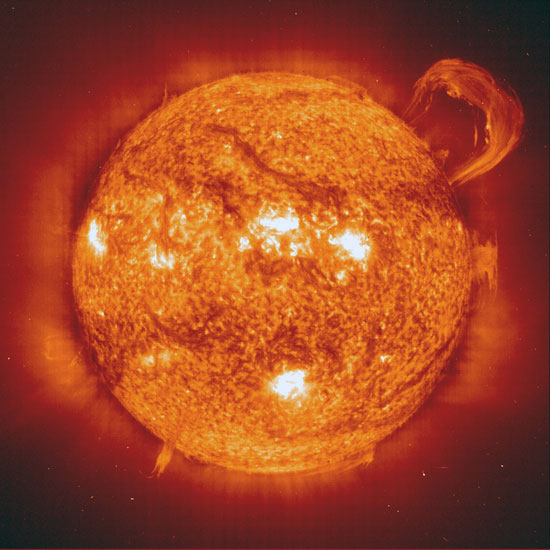 Prophecy Sign: Revelation 16:8 "The fourth angel poured out his bowl on the sun, and the sun was given power to scorch people with fire." Revelation 7: 16 "Never again will they hunger; never again will they thirst. The sun will not beat upon them, nor any scorching heat."
Mark 13:8 "Nation will rise against nation, and kingdom against kingdom. There will be earthquakes in various places, and famines. These are the beginning of birth pains."
 When a drought hit North America in the 1930s, creating a giant dust bowl and crippling agriculture from Saskatchewan to Oklahoma, it entered history as the Dirty Thirties. But University of Regina paleoclimatologist Jeannine-Marie St. Jacques says that decade-long drought is nowhere near as bad as it can get. St. Jacques and her colleagues have been studying tree ring data and, at the American Association for the Advancement of Science conference in Vancouver over the weekend, she explained the reality of droughts.  "What we're seeing in the climate records is these megadroughts, and they don't last a decade—they last 20 years, 30 years, maybe 60 years, and they'll be semi-continental in expanse," she told the Regina Leader-Post by phone from Vancouver.  "So it's like what we saw in the Dirty Thirties, but imagine the Dirty Thirties going on for 30 years. That's what scares those of us who are in the community studying this data pool."  Tree rings provide the perfect historical record for researchers like St. Jacques, because trees are so sensitive to rain fall. "If it's a good, wet year then trees have a thick growth band, but if it's a bad year, then there's only a thin band," she said. "By taking core samples we can get a record in parts of North America going back 2,000 years.  "Everyone was aware of droughts that hit very hard in their area, but it wasn't until recently when thousands of people pooled their data . . . and we all looked around at each other and said, 'Oh my God.'"
http://www.leaderpost.com/technology/North+America+could+with+decades+long+megadrought+scientist/6200846/story.html#ixzz1nKLmtXRX
Prophecy Sign: (One world government Dan.7:7, Dan.7:23& Rev.6:1-2)
DHS Is Monitoring Social Media For Government Criticism
A Homeland Security training manual belies claims made by DHS representatives during a Congressional hearing last week that the federal agency is only monitoring social media outlets for "situational awareness," and proves the fact that Big Sis is also tracking online criticism of government, including discussion of airport body scanners.
http://www.infowars.com/document-proves-dhs-is-monitoring-social-media-for-government-criticism/
https://www.documentcloud.org/documents/296596-analyst-desktop-binder-redacted.html
Prophecy Sign: Persecution Matthew24:9 & Revelation 6:9
Christian's Killing in Nigeria Inflames Tensions
Police discovered the body of a79-year-old Christian woman killed in northeast Nigeria, with a note in Arabic left on her chest reading: "We will get you soon," a witness said Thursday. The slaying raises religious tensions in Nigeria as a radical Islamist sect increasingly targets Christians in its bloody attacks.