A Video connecting the dots between today's news and Bible prophecy is in the process of being made for you.  Unlike most prophecy sites who leave it to you to figure out how the news is connected to prophecy, I connect the dots for you.
This is a special note to anyone who chooses to read my prophecy documentary. My book was written in the hope that those reading it will be driven to the Bible where they should have been in the first place. This book, or for that matter any other book, should never come or be placed above the Holy Bible. The Last Chronicles was written only to help you see how close we are to the second coming of Christ, and how important it is for you to begin studying the Bible in preparation to meet Jesus. Millions of people know nothing about the Bible or Bible prophecy and will not be ready to meet Christ. My book will help you see exactly what the Lord has shown us about these last days via His Word.
FREE Bible prophecy documentary book download proving our generation will see the return of the Lord. If you aren't saved yet this is a must read!
Download The Last Chronicles of Planet Earth March 7, 2012 Edition by Frank DiMora
Frank DiMora, P.O. Box 732, Lompoc Ca. 93438
Prophecy Sign: Psalm 83 war
"IDF strike in Gaza kills leader of Popular Resistance Committees"
http://www.haaretz.com/news/diplomacy-defense/idf-strike-in-gaza-kills-leader-of-popular-resistance-committees-1.417578
This link and news about it did not appear in my video because I just got this news after I made the video!  However, it is news showing tensions between Israel and the PLO are reaching the boiling point again.  In my video I said the PLO would not stop sending rockets into Israel, the report today informed us that the PLO have again launched 30 more rockets against the Jews.   What does this mean?  It means that Israel will again attack the PLO who sent in those rockets.  Frankly, I am surprised that the Psalm 83 war hasn't broken out yet, but all signs are that it is very close!
 http://www.jpost.com/Defense/Article.aspx?id=261152
General Boykin to Beck: 'I Believe Iran Has a Nuclear Warhead Now'
http://www.theblaze.com/stories/general-boykin-to-beck-i-believe-iran-has-a-nuclear-warhead-now/
 Israel asks U.S. for arms that could aid Iran strike
http://www.msnbc.msn.com/id/46673712/ns/world_news-mideast_n_africa/
Prophecy Sign: Zechariah 12:3 all the nations will come against Israel in the last days.
UN women's rights panel due to condemn Israel in close of annual session
http://www.haaretz.com/news/diplomacy-defense/un-women-s-rights-panel-due-to-condemn-israel-in-close-of-annual-session-1.417399
A report from the Blaze also stated the following:
"Along with the Syrian oversight, the resolution also fails to mention honor killings or Hamas' repression of women. Nor is this the first time the United Nations has failed to respond to other issues of brutality while condemning Israel. In 2006, Lawrence Summers, then-President of Harvard University, gave a speechdenouncing the anti-Semitism of the U.N. He noted:
The United Nations-sponsored World Conference on Racism — while failing to mention human rights abuses in China, Rwanda, or anyplace in the Arab world — spoke of Israel's policies prior to recent struggles under the Barak government as constituting ethnic cleansing and crimes against humanity. The NGO declaration at the same conference was even more virulent.
Why the double standard exists is not immediately clear, though it may have something to do with the makeup of the United Nations generally. Many openly Antisemitic countries send representatives"
http://www.theblaze.com/stories/why-is-the-un-condemning-israel-over-womens-rights-but-ignoring-syria/
Prophecy Sign:  Matthew 24:7 7For nation shall rise against nation, and kingdom against kingdom: and there shall be famines, and pestilences, and earthquakes, in divers places.   
 
  
There will be links that will pop up during this video to prove what he is saying!
http://www.youtube.com/watch_popup?v=5u03KAcEbEo
 
Prophecy Sign: Daniel 12:4 shows us our generation would known for their increase in knowledge. Here is an example of what our generation has given us.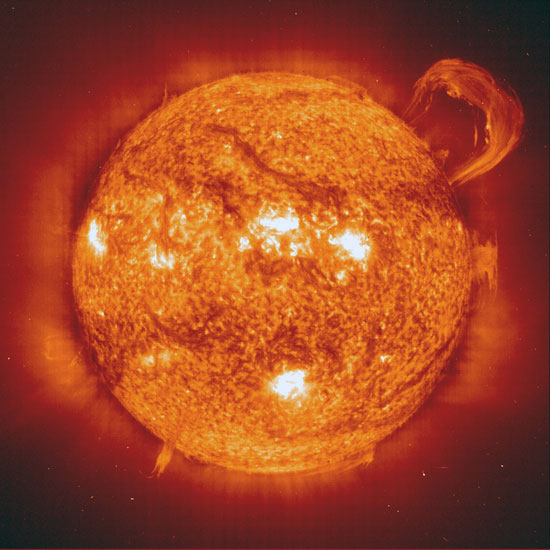 Prophecy Sign: Revelation 16:8 "The fourth angel poured out his bowl on the sun, and the sun was given power to scorch people with fire." Revelation 7: 16 "Never again will they hunger; never again will they thirst. The sun will not beat upon them, nor any scorching heat."
(Reuters) - After Portugal's driest February in 80 years, farmers are praying for a miracle as drought ravages pastures and sparks forest fires, exacerbating the country's economic crisis.
http://www.reuters.com/article/2012/03/03/us-portugal-drought-idUSTRE8220EV20120303
Prophecy Sign : Revelation 6:6 is a look into the future where people left behind will have to work all day all for one very small meal.
Beef, Laundry Detergent Prices Expected to Rise in 2012
http://abcnews.go.com/Business/global-food-prices-rise-percent-us-consumer-products/story?id=15880382
UN says food price up again
http://abcnews.go.com/Business/wireStory/food-prices-15874755
Food Prices rising
http://allafrica.com/stories/201202290241.html
Prophecy Sign: Matthew 24:7 Earthquakes in many place. Luke 21: 11 "great earthquakes".
Series of Earthquakes Rumble Across the Globe
Update time = Fri Mar 9 20:00:04 UTC 2012

---
---
---
---
---
---
record number of volcanes
http://www.volcano.si.edu/world/find_eruptions.cfm
http://www.volcanodiscovery.com/erupting_volcanoes.html
Prophecy Sign: In Matthew chapter 24, Luke chapter 21 and Mark chapter 13Jesus warns us about diseases.
Mysterious Illness Kills 3 Family Members, Sickens Fourth
CALVERT COUNTY, Md. (WJZ) — There's a medical mystery in Calvert County. A respiratory illness killed almost an entire family. Jessica Kartalijahas the latest on the investigation. Three family members are dead and another is still fighting for her life. Now investigators believe it could be a bizarre strain of the flu. Calvert County's hazmat team — on full respirators — entered their home looking for samples of a microbe deadly enough to kill three of four family members.
http://baltimore.cbslocal.com/2012/03/07/mysterious-illness-kills-3-family-members-sickens-fourth/
Banks are foreclosing on America's churches in record numbers as lenders increasingly lose patience with religious facilities that have defaulted on their mortgages, according to new data
http://www.reuters.com/article/2012/03/09/us-usa-housing-churches-idUSBRE82803120120309
Ministry info:
The Last Chronicle of Planet Earth" March 7, 2012 Edition is now ready for you to download for free. Please note, the download may take some time to download but it will come up. The speed will depend on your computer. Download The Last Chronicles of Planet Earth March 7, 2012 Edition by Frank DiMora
Are you really searching to know the truth? Jesus will show it to you!
Disclaimer: Since the facts and evidence on my posts and in my book are real as they are taken from news around the world, and this news proves Bible prophecy is actually coming to pass in our generation, the information you read or see may scare you. If you are depressed or on any meds for depression, or have any type of mental disease consult your doctor before reading this material.
If you would like me to come to your Church to give a prophecy seminar you can contact me either by writing to my P.O Box, or email me at [email protected]. There is no charge for my labor of love in Christ.
Frank DiMora, P.O. Box 732, Lompoc Ca. 93438
To get to the prayer requests and prayer up-dates click to the following link below:
http://frankdimora.typepad.com/the_last_chronicles/2011/01/nancy-marcinik-has-joined-our-prayer-team-as-of-aug-12-2010-our-prayers-are-being-answered-please-read-the-updates-if-yo.html
All of my radio/video shows can be seen at The Edge. Just click to link below.
http://www.theedgeam.com/perspectives/last_chronicles/index.htm
What it will be like when the rapture hits.
Rapture of the Church in English: Download A THIEF IN THE NIGHT.doc Aug.7, 2011 By Frank DiMora pdf
Below is a link to the rapture of the Church in French.