This is a special note to anyone who chooses to read my prophecy documentary. My book was written in the hope that those reading it will be driven to the Bible. The Last Chronicles was written only to help you see how close we are to the second coming of Christ, and how important it is for you to begin studying the Bible in preparation to meet Jesus. Millions of people know nothing about the Bible or Bible prophecy and will not be ready to meet Christ. My book will help you see exactly what the Lord has shown us about these last days via His Word.
FREE Bible prophecy documentary book download proving our generation will see the return of the Lord. If you aren't saved yet this is a must read! Download The Last Chronicles of Planet Earth March 24, 2012 Edition by Frank DiMora
Frank DiMora, P.O. Box 732, Lompoc Ca.
Prophecy Sign: Zechariah 12:3 3And in that day will I make Jerusalem a burdensome stone for all people: all that burden themselves with it shall be cut in pieces, though all the people of the earth be gathered together against it. Joel 3:2 "I will also gather all nations, and will bring them down into the valley of Jehoshaphat, and will plead with them there for my people and for my heritage Israel, whom they have scattered among the nations, and parted my land."
Egypt wipes Israel off the map?  http://www.ynetnews.com/articles/0,7340,L-4046460,00.html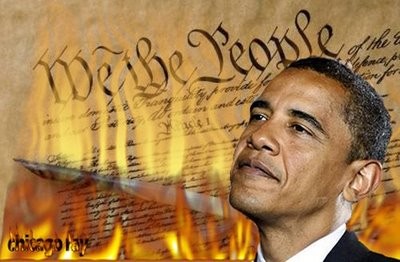 http://freebeacon.com/obama-admin-gives-egypt-1-3-billion-in-military-aid/
http://www.weeklystandard.com/blogs/state-dept-avoids-saying-whether-jerusalem-capital-israel_634793.html
The way to a one world government:
Daniel shows us the last world empire would be a revived Roman Empire. What does this say about America? Well, America was not in obviously America was not in the first Roman Empire so that rules the US out. I have been saying that something major will happen in America to bring her down as a super power. Once the great America isn't so great any longer the last world empire will begin to show it's ugly head. When America's power is gone guess who is coming? The Antichrist!
In 1973, a deal was struck between Saudi Arabia and the United States in which every barrel of oil purchased from the Saudis would be denominated in U.S. dollars. Under this new arrangement, any country that sought to purchase oil from Saudi Arabia would be required to first exchange their own national currency for U.S. dollars. In exchange for Saudi Arabia's willingness to denominate their oil sales exclusively in U.S. dollars, the United States offered weapons and protection of their oil fields from neighboring nations, including Israel.

By 1975, all of the OPEC nations had agreed to price their own oil supplies exclusively in U.S. dollars in exchange for weapons and military protection.

This petrodollar system, or more simply known as an "oil for dollars" system, created an immediate artificial demand for U.S. dollars around the globe. And of course, as global oil demand increased, so did the demand for U.S. dollars.
A recent article by Marin Katusa described some more of the benefits that the petrodollar system has had for the U.S. economy….
The "petrodollar" system was a brilliant political and economic move. It forced the world's oil money to flow through the US Federal Reserve, creating ever-growing international demand for both US dollars and US debt, while essentially letting the US pretty much own the world's oil for free, since oil's value is denominated in a currency that America controls and prints. The petrodollar system spread beyond oil: the majority of international trade is done in US dollars. That means that from Russia to China, Brazil to South Korea, every country aims to maximize the US-dollar surplus garnered from its export trade to buy oil.

The US has reaped many rewards. As oil usage increased in the 1980s, demand for the US dollar rose with it, lifting the US economy to new heights. But even without economic success at home the US dollar would have soared, because the petrodollar system created consistent international demand for US dollars, which in turn gained in value. A strong US dollar allowed Americans to buy imported goods at a massive discount – the petrodollar system essentially creating a subsidy for US consumers at the expense of the rest of the world. Here, finally, the US hit on a downside: The availability of cheap imports hit the US manufacturing industry hard, and the disappearance of manufacturing jobs remains one of the biggest challenges in resurrecting the US economy today.
So what happens if the petrodollar system collapses?
Well, for one thing the value of the U.S. dollar would plummet big time.
U.S. consumers would suddenly find that all of those "cheap imported goods" would rise in price dramatically as would the price of gasoline. If you think the price of gas is high now, you just wait until the petrodollar system collapses. In addition, there would be much less of a demand for U.S. government debt since countries would not have so many excess U.S. dollars lying around. So needless to say, the U.S. government really needs the petrodollar system to continue. But in the end, it is Saudi Arabia that is holding the cards. If Saudi Arabia chooses to sell oil in a currency other than the U.S. dollar, most of the rest of the oil producing countries in the Middle East would surely do the same rather quickly. And we have already seen countries in other parts of the world start to move away from using the U.S. dollar in global trade.
http://usactionnews.com/2012/03/beginning-of-the-end-for-the-petrodollar-saudi-arabia-and-china-team-up-to-build-a-gigantic-new-oil-refinery/
Sanctions dodge: India to pay gold for Iran oil, China may follow
http://rt.com/news/iran-india-gold-oil-543/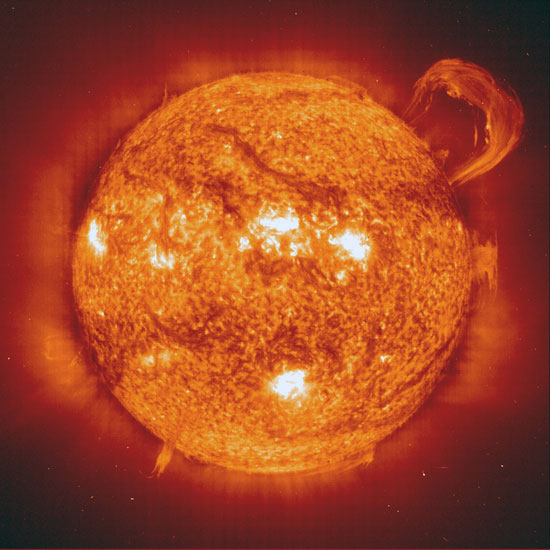 Prophecy Sign: "And there shall be signs in the sun" (Luke 21:25a). Headline: "Gigantic Solar Tornado Is 5 Times the Size of Earth"
This enormous tornado erupting from the surface of the sun is big enough to swallow the Earth. In fact, it could swallow five Earths. Discovered using NASA's Solar Dynamic Observatory satellite, this colossal twisting mass is made up of superheated gas at a temperature of between 90,000 and 3.6 million degrees Fahrenheit."
http://www.wired.com/wiredscience/2012/03/gigantic-solar-tornado/?utm_source=feedburner&utm_medium=feed&utm_campaign=Feed%3A+wired%2Findex+%28Wired%3A+Index+3+%28Top+Stories+2%29%29&utm_content=Google+Reader