This is a special note to anyone who chooses to read my prophecy documentary. My book was written in the hope that those reading it will be driven to the Bible where they should have been in the first place. This book, or for that matter any other book, should never come or be placed above the Holy Bible. The Last Chronicles was written only to help you see how close we are to the second coming of Christ, and how important it is for you to begin studying the Bible in preparation to meet Jesus. Millions of people know nothing about the Bible or Bible prophecy and will not be ready to meet Christ. My book will help you see exactly what the Lord has shown us about these last days via His Word.
Download The Last Chronicles of Planet Earth February 3, 2012 Edition by Frank DiMora
Frank DiMora P.O. Box 732, Lompoc Ca. 93438
Prophecy Signs: News like this below is showing us that the road to Isaiah 17:1, Jerermiah 49:24-27 and Psalm 83, and Ezekiel 38 is under way.  This news is also a warning found in Matthew 24:7 where Christ warned us about kingdom coming against kingdom.  Syria has been in the midst of this for months now and the killing is getting worse.
By Yaakov Katz
The United States must assure Israel that if it delays any military moves against Iran's nuclear program, Washington will use its own might to stop Tehran from weaponizing its nuclear program, former IDF intelligence chief Amos Yadlin wrote Thursday.
US President Barack Obama must "shift the Israeli defense establishment's thinking from a focus on the 'zone of immunity' to a 'zone of trust'" Yadlin wrote in a New York Times op-ed. Last month, Defense Minister Ehud Barak alluded to Israel's "red line," when it might feel the need to attack Iran, describing that point as when Iran reaches a "zone of immunity" from an effective Israeli attack.
 http://www.jpost.com/IranianThreat/News/Article.aspx?id=259987
Pentagon prepares "aerial refueling" for Israeli planes striking Iran 
http://www.debka.com/article/21780/
Israel unveils sophisticated bomb shelters in Tel Aviv
http://timesofindia.indiatimes.com/world/middle-east/Israel-unveils-sophisticated-bomb-shelters-in-Tel-Aviv/articleshow/12100497.cms
Prophecy Sign: I call this news the road to Daniel's vision in chapter 2 of the book of Daniel.  A worldwide economic crisis is on the way that will help give rise to the Antichrist as warned in Revelation 13:16-17.
 The jobless rate in the 17 countries that use the euro rose to 10.7% in January, while December's figure was revised up from 10.4% to 10.6%. There are now 16.9 million people out of work in the bloc, Eurostat said.
http://www.bbc.co.uk/news/business-17219160
 Inflation: Not as low as you think
Forget the modest 3.1 percent rise in the Consumer Price Index, the government's widely used measure of inflation. Everyday prices are up some 8 percentover the past year, according to the American Institute for Economic Research. The not-for-profit research group measures inflation without looking at the big, one-time purchases that can skew the numbers. That means they don't look at the price of houses, furniture, appliances, cars, or computers. Instead, AIER focuses on Americans' typical daily purchases, such as food, gasoline, child care, prescription drugs, phone and television service, and other household products.
The institute contends that to get a good read on inflation's "sticker shock" effect, you must look at the cost of goods that the average household buys at least once a month and factor in only the kinds of expenses that are subject to change. That, too, eliminates the cost of housing because when you finance your home with a fixed-rate mortgage, that expense remains constant until you refinance or move.
The group maintains that this index better measures the real-world impact of price changes, particularly for people on a budget. And, largely as the result of the recent run-up in gas prices, this "everyday price index" (EPI) suggests that Americans are being pinched far more tightly than the official inflation measure would have you believe.
Over the past year, the EPI is up just over 8 percent, according to the economics group. The biggest factor: Motor fuel and transportation costs are up 21.06 percent from year-ago levels. The cost of food, prescription drugs, and tobacco also have increased faster than the government's inflation measure, rising 3.56 percent, 4.21 percent, and 3.4 percent, respectively.
http://www.cbsnews.com/8301-505144_162-57387655/inflation-not-as-low-as-you-think/
Headline: Wyoming House advances doomsday bill
CHEYENNE — State representatives on Friday advanced legislation to launch a study into what Wyoming should do in the event of a complete economic or political collapse in the United States.
House Bill 85 passed on first reading by a voice vote. It would create a state-run government continuity task force, which would study and prepare Wyoming for potential catastrophes, from disruptions in food and energy supplies to a complete meltdown of the federal government.
The task force would look at the feasibility of
Wyoming issuing its own alternative currency, if needed. And House members approved an amendment Friday by state Rep. Kermit Brown, R-Laramie, to have the task force also examine conditions under which Wyoming would need to implement its own military draft, raise a standing army, and acquire strike aircraft and an aircraft carrier.
http://trib.com/news/state-and-regional/govt-and-politics/wyoming-house-advances-doomsday-bill/article_af6e1b2b-0ca4-553f-85e9-92c0f58c00bd.html#ixzz1nt9bbMa2
Now the up-date to this bill!
The Wyoming legislature defeated a doomsday bill Tuesday, according to a Blaze/Associated Press report. The bill would have set in motion preparations for Wyoming to emerge as an independent state in the event of the demise of the United States. The vote was a narrow one, 30-27.
Wyoming's doomsday bill was prompted in part by concerns of ensuring that in the collapse of the federal government, Wyoming would adopt its own currency and implement a plan for ensuring Wyomans access to adequate food and energy.
Unusual idea?
13 States Consider Establishing Currency
Thirteen states have recently considered adopting their own currency for fear of the Fed going bust, CNN Money said earlier this month. Those states include Tennessee, Minnesota, Iowa, South Carolina, Georgia, and Utah, among others.
Localities Already Have Their Own Currency
Portland, Ore., residents have the Cascadia Hour Exchange; Traverse City, Mich., residents can trade in Bay Bucks. There are Detroit Cheers, Ithaca Hours, BerkShares and Plenty, to pay for commodities elsewhere in the nation. These are the tip of the iceberg. There are local currencies circulating in 36 states as well as several inter-state currencies.
http://news.yahoo.com/one-doomsday-bill-narrowly-defeated-others-203300569.html
More info on the above topic that you may not be aware of.
http://web1.uct.usm.maine.edu/~collom/cc.html
The situation in Europe has now reached the point that the major players have shown their hands. And they are:
1) Germany will not put up more money unless Greece essentially passes up its fiscal sovereignty.
2) The G20 will not give more money to Europe via the IMF unless Germany and other EU nations create a "firewall" by putting more capital into the ESM mega-fund.
3) The ECB has announced Greek bonds are not eligible collateral for its LTRO operations, so if banks need immediate liquidity, they need to go to national central banks (read Germany).
This is quite a turn of events. Prior to this, the ECB and Germany were seen to be working hand in hand (aside from the usual political spats) to save Europe. But between the ECB's decision to swap out its Greek debt for new debt that won't take a hit in the event of Greek default as well as its recent rejection of Greek debt as collateral for LTRO loans, it appears that the ECB is increasingly going to make Europe's problems Germany's problems.
Both parties have a lot to lose in this battle. Over a quarter of the ECB's balance sheet is made up of PIIGS debt. And German banks have plenty of exposure to the PIIGS as well.
This is why both entities (the ECB and Germany) have made moves to firewall themselves from a European fall-out. However, it is Germany that appears to have realized the reality of the situation more clearly: that there is no "good" way out of this mess, that austerity measures only cripple economic growth and make defaults even more likely, and that the Great Euro experiment is coming to an end.
http://beforeitsnews.com/story/1832/501/NL/
Media finally paying attention to eligibility?
SIGN UP NOW TO GET FREE COPY OF ARPAIO REPORT AS SOON AS IT IS DISTRIBUTED TO PRESS MARCH 1.
 http://www.wnd.com/2012/02/media-finally-paying-attention-to-eligibility/
 Prophecy Sign: Luke 21:25 is the roaring of the seas and waves (storms).
Latest U.S. Tornado Statistics (AWIPS ID:STAMTS*)
ZCZC STAMTS ALL
NWUS21 KWNS 292106

TORNADO TOTALS AND RELATED DEATHS...THROUGH TUE FEB 28 2012
NWS STORM PREDICTION CENTER NORMAN OK
0306 PM CST WED FEB 29 2012

...NOVEMBER 2011 ACTUAL MONTHLY TORNADO TOTAL UPDATED...
...2011 ANNUAL TORNADO TOTAL REM2012 PRELIMINARY... 

       ...NUMBER OF TORNADOES...    NUMBER OF       KILLER
                                    TORNADO DEATHS  TORNADOES
      ..2012.. 2011 2010 2009 3YR              3YR             3YR
    PREL  ACT  ACT  ACT  ACT  AV 12  11 10 09  AV  12 11 10 09 AV
JAN  

95

    -   16   30    6   17  2   0  0  0   0   2  0  0  0  0
FEB  

33

    -   63    1   36   33  7   1  0  9   3   2  1  0  2  1
MAR   -    -   75   33  115   74  -   1  1  0   1   -  1  1  0  1
APR   -    -  758  139  226  371  - 360 11  6 126   - 43  2  3 16
MAY   -    -  326  304  201  279  - 178  7  5  64   -  9  4  3  5
JUN   -    -  160  324  270  251  -   3 12  0   5   -  1  6  0  2
JUL   -    -  103  146  118  122  -   0  2  0   1   -  0  1  0  0
AUG   -    -   57   55   60   57  -   2  1  0   1   -  2  1  0  1
SEP   -    -   51   57    8   39  -   0  2  0   1   -  0  2  0  1
OCT   -    -   23  108   65   65  -   0  0  1   0   -  0  0  1  0
NOV   -    -   44   53    3   39  -   5  0  0   2   -  2  0  0  1
DEC   -    -   33*  32   38   34  -   0  9  0   3   -  0  4  0  1
    ---- ---- ---- ---- ---- ---- -- -- -- --- --- -- -- -- -- --
SUM  

128

   0 1709* 1282 1146 1382 9 550 45 21 206   4 59 21  9 30

http://www.spc.noaa.gov/climo/online/monthly/newm.html
The Syrian rebel force fighting government troops in the besieged city of Homs says most of its fighters have left the Baba Amr district in a "tactical" withdrawal.
Prophecy Sign:  "There is no faithfulness, no love, no acknowledgment of God in the land. There is only cursing, lying and murder, stealing and adultery; they break all bounds, and bloodshed follows bloodshed. Because of this the land mourns, and all who live in it waste away; the beasts of the field and the birds of the air and the fish of the sea are dying. [Hosea 4:1-3]
The fish of the sea, the birds of the air, the beasts of the field, every creature that moves along the ground, and all the people on the face of the earth will tremble at my presence. The mountains will be overturned, the cliffs will crumble and every wall will fall to the ground. [Ezekiel 38:20]

"I will sweep away both men and animals; I will sweep away the birds of the air and the fish of the sea. The wicked will have only heaps of rubble when I cut off man from the face of the earth," declares the LORD. [Zephaniah 1:3]
The NEWS: "Dozens of pet dogs around one New Mexico city have had to be euthanized since December because they were exposed to rabid animals and hadn't been vaccinated, the state's health department said Wednesday. In addition to the 32 dogs that were euthanized, livestock and at least one cat also had to be put down in the Carlsbad area.In an outbreak documented by state health officials in Eddy County, 22 skunks, one dog and one fox have tested positive for rabies, state health officials announced in a news release."
http://usnews.msnbc.msn.com/_news/2012/02/29/10543496-32-pet-dogs-euthanized-in-new-mexico-rabies-outbreak
For a complete list concerning this prophecy click to this link: http://frankdimora.typepad.com/the_last_chronicles/animals-birds-and-fish-dying/
Prophecy Sign: Matthew chapter 24, Luke chapter 21, and Mark chapter 13 is the last days sign of disease.
A typhoid outbreak that began in Harare last year is steadily spreading across Zimbabwe with more than 3 000 cases reported although only one death due to the disease has been reported so far, health officials have said.
New infections have in recent months been recorded in districts lying several hundreds of kilometres away from the capital, highlighting the risk that the typhoid outbreak could turn into a crisis of similar proportions to a cholera epidemic that wrecked havoc across Zimbabwe from 2008 to 2009.
Ministry of health director of epidemiology and disease control Portia Manangazira told the parliamentary portfolio committee on health and child welfare that the ministry did not have the capacity including adequate medicines to combat a major outbreak of typhoid.
"We actually have an outbreak that is raging," said Manangazira. "It is important to note that diarrhoeal cases usually precede serious outbreaks like what happened when we had that cholera outbreak," said Manangazira, herself a trained medical doctor.
http://www.eutimes.net/2012/03/typhoid-slowly-engulfing-zimbabwe/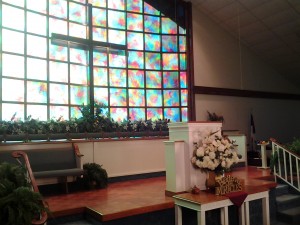 Where did everyone go?
What you will need to know if you miss the rapture of the church.
http://www.pawcreek.org/sanctuary-sermons/emergency-the-unprepared-will-shortly-be-%E2%80%9Cthe-left-behind%E2%80%9D-eight-things-you-must-know-if-you-are-left-behind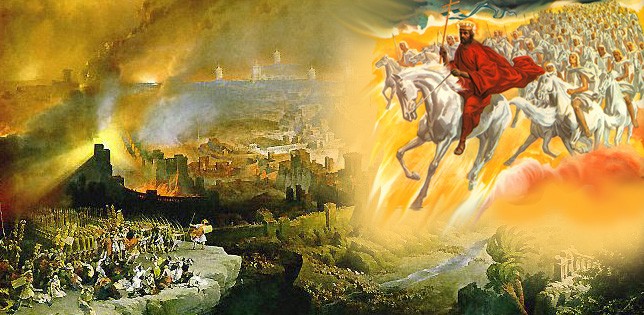 At the end of the 7 year tribulation we see Jesus Christ come back to Earth riding on a white horse. The God of shows shows the Chruch will be riding back with Christ.  Read the Word and find out where Jesus is headed and you will learn that He is headed to Jerusalem.  Why?  First to kill off the false prophet and the Antichrist and to bind up Satan for 1000 years. Then, He will begin His 1000 year reign as King of Kings and Lord of Lord's on Earth.  Since the Chruch will be coming back to Jerusalm with the Lord you should see where you will be going to.  Zechariah 12:3 warns that Jerusalem will be a burdensome stone for the world in the last days and if you read my posts you would have seen the evidence this is becoming the case today. Soon everything is going to change. Some of you will be taken to Christ and the rapture and many will be left behind.  Now is the time to choose if you will be riding back to Jerusalem with Christ or, will you be looking up at the Lord's anger on an unbelieving as He makes His way back to Jerusalem?  At the end of the day it comes down to this.  Take the road to heaven or you take the road to hell!  Christ is waiting for you today, the question is this, is there a horse in heaven that has your name on it for the ride back?   
Jerusalem | Filmed in Imax 3D from JerusalemTheMovie on Vimeo.
Ministry info:
The Last Chronicle of Planet Earth" Feb. 3, 2012 Edition is now ready for you to download for free. Please note, the download may take some time to download but it will come up. The speed will depend on your computer. Download The Last Chronicles of Planet Earth February 3, 2012 Edition by Frank DiMora
Are you really searching to know the truth? Jesus will show it to you!
Disclaimer: Since the facts and evidence on my posts and in my book are real as they are taken from news around the world, and this news proves Bible prophecy is actually coming to pass in our generation, the information you read or see may scare you. If you are depressed or on any meds for depression, or have any type of mental disease consult your doctor before reading this material.
If you would like me to come to your Church to give a prophecy seminar you can contact me either by writing to my P.O Box, or email me at fjdimora@gmail.com. There is no charge for my labor of love in Christ.
Frank DiMora, P.O. Box 732, Lompoc Ca. 93438
To get to the prayer requests and prayer up-dates click to the following link below:
http://frankdimora.typepad.com/the_last_chronicles/2011/01/nancy-marcinik-has-joined-our-prayer-team-as-of-aug-12-2010-our-prayers-are-being-answered-please-read-the-updates-if-yo.html
All of my radio/video shows can be seen at The Edge. Just click to link below.
http://www.theedgeam.com/perspectives/last_chronicles/index.htm
What it will be like when the rapture hits.
Rapture of the Church in English: Download A THIEF IN THE NIGHT.doc Aug.7, 2011 By Frank DiMora pdf
Below is a link to the rapture of the Church in French.