FREE Bible prophecy documentary book download proving our generation will see the return of the Lord. If you aren't saved yet this is a must read! Download The Last Chronicles of Planet Earth May 13, 2012 Edition by Frank DiMora
P.O. Box 732
Lompoc Ca. 93438
Prophecy Sign: Matthew 24:6 And you shall hear of wars and rumors of wars: see that you be not troubled: for all these things must come to pass, but the end is not yet.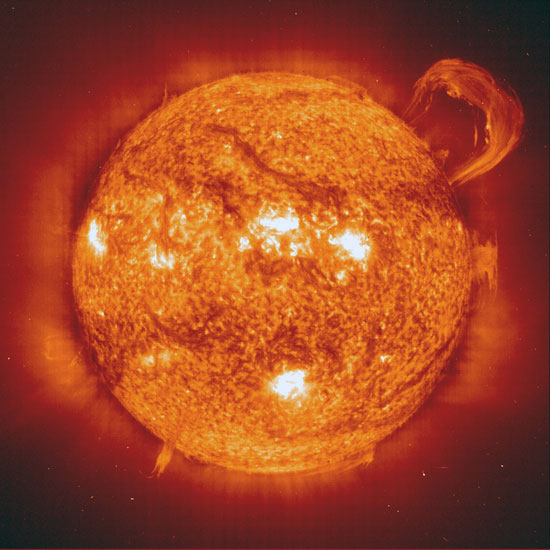 Prophecy Sign: Revelation 16:8 "The fourth angel poured out his bowl on the sun, and the sun was given power to scorch people with fire." Revelation 7: 16 "Never again will they hunger; never again will they thirst. The sun will not beat upon them, nor any scorching heat."
 Prophecy Sign: (Revelation 9:14-16) "It said to the sixth angel who had the trumpet, 'Release the four angels who are bound at the great river Euphrates.' And the four angels who had been kept ready for this very hour and day and month and year were released to kill a third of mankind. The number of the mounted troops was two hundred million. I heard their number".
"The sixth angel poured out his bowl on the great river Euphrates, and its water was dried up to prepare the way for the kings from the East" (Revelation 16:12).
Headline:Iraq's PM warns Arab states may face 'water war'
http://www.bbc.co.uk/news/world-middle-east-18262496

As in Iraq, where the Euphrates and the Tigris rivers are drying up, water resources also are strapped elsewhere across the Middle East.
http://www.usatoday.com/news/world/story/2012-03-27/arab-league-summit-iraq/53802160/1
Headline:

Power cuts, water crisis in Gurgaon
GURGAON: As the summer peaks, so have the woes of Gurgaon. The Millennium City has been witnessing 8-10 hours of powers cuts a day even as it grapples with its worst ever water crisis, with supply plunging to an all-time low of 15% of the usual volume in many areas on Sunday. The water shortage, affecting as many as 65 residential colonies in new Gurgaon, has been getting worse for the past two weeks. "I have been living in this city for the last 11 years, and I have never seen such a water...
Headline: Pakistan among countries facing water shortage
Pakistan is among 17 countries that are currently facing water shortage, with an estimated 44 per cent of the population without access to safe drinking water and up to 90 per cent of the population even lacks such access in rural areas. With decrease of quantity, the quality of water is also deteriorating badly by municipal, industrial and agricultural wastes.
As one indication of the intensity the problem, it is estimated that about 200,000 children in Pakistan die every year of diarrheal diseases alone.
Water is essential for human beings to survive, but at the same time, water is a scarce commodity.
Access to safe drinking water supply is not only a basic need and prerequisite for a healthy life, it is also a fundamental human right.
Despite being in abundance, almost 97.41% of water on earth is saline and only the remaining 2.59% is fresh water,0.3% is in rivers and lakes, which are not only the source, but also from where most of the daily water requirements are met.
http://waterinfo.net.pk/cms/?q=node/175
OGALLALA AQUIFER

Ninety-five percent of the United States' fresh water is underground. As farmers in the Texan High Plains pump groundwater faster than rain replenishes it, the water tables are dropping. North America's largest aquifer, the Ogallala, is being depleted at a rate of 12 billion cubic metres (bcm) a year. Total depletion to date amounts to some 325 bcm, a volume equal to the annual flow of 18 Colorado Rivers. The Ogallala stretches from Texas to South Dakota, and waters one fifth of US irrigated land. Many farmers in the High Plains are now turning away from irrigated agriculture, as they become aware of the hazards of overpumping, and realise water is not in endless supply.
MEXICO CITY

Mexico city is sinking because of the amount of water being pumped out from beneath its foundations. One of the largest and most populous cities in the world, it was once a lush land of lakes. But over the last 500 years the lakes have been drained and the surrounding forests chopped down. As the city grew in size, the water problem magnified. With no adequate drainage system, today rainwater mixes with sewage and is used for irrigation. The city is now at serious risk of running out of clean water. An estimated 40% of the city's water is lost through leaky pipes built at the turn of the century.
CATALONIA

More than half of Europe's cities are exploiting groundwater at unsustainable rates. Chronic water shortages are already affecting 4.5m people in Catalonia, where authorities are pressing for the construction of a pipeline to divert water from the Rhone in France to Barcelona.
WEST AFRICA

When the water levels of Africa's huge rivers drop, whole economies suffer. Ghana, for example, has become totally reliant on the hydro-electric output of the Akosombo dam on the river Volta. Mali - one of the poorest countries on the planet - is dependent on the river Niger, which flows from Guinea through Mali to Nigeria, for food, water and transport. But great stretches of the river are now facing environmental catastrophe as a result of pollution. In Nigeria, half the population has no access to clean water, and as in much of Africa, many women walk for hours a day to fetch it.
TURKEY

Turkey has been accused by Syria and Iraq of depriving them of much-needed water, as it continues to build a series of dams along the Euphrates and Tigris. It is also embarking on an ambitious project to sell water from its Manavgat river across the Middle East.
Related Feature: Turkish dam controversy
MIDDLE EAST

Water is the most precious resource in the Middle East, more important even than oil. Competition for water from the River Jordan was a major cause of the 1967 war. As populations increase, water becomes more scarce, aggravating regional tensions. The Lebanese have long accused Israel of having designs on the waters of the River Litani, and Syria accuses it of being reluctant to withdraw from the banks of the Sea of Galilee, the source of up to 30% of Israel's water. Israelis in the West Bank use four times as much water as their Palestinian neighbours.
Related Feature: Water conflict in Middle East
ARAL SEA

The Aral Sea in Central Asia was once the world's fourth biggest inland sea, and one of the world's most fertile regions. But economic mismanagement has turned the area into a toxic desert. The two rivers feeding the sea, the Amu Darya and the Syr Darya, were diverted in a Soviet scheme to grow cotton in the desert. Between 1962 and 1994, the level of the Aral Sea fell by 16 metres. The surrounding region now has one of the highest infant mortality in the world, and anaemia and cancers caused by chemicals blowing off the dried sea bed are common.
Related Feature: The Aral Sea tragedy
THE NILE

A United Nations report predicts that access to water may be the single biggest cause of conflict and war in Africa in the next 25 years. Such wars are most likely to be in countries where rivers or lakes are shared by more than one country. There is already fierce national competition over water for irrigation and power generation - most notably in the Nile river basin. Cairo warned in 1991 that it was ready to use force to protect its access to waters of the Nile, which also runs through Ethiopia and Sudan. If the populations of these countries continue to rise, competition for the water could be fierce.
Related Feature: Africa's potential water wars
ZAMBEZI RIVER BASIN

The Zambezi river basin in southern Africa is one of the most overused river systems in the world. Although the countries through which the river flows usually vie with each other to harness the water power, at other times they are deluged by floods and heavy rain. The region experienced the worst floods in living memory in March 2000, exacerbated by Zimbabwe opening the Kariba dam gates.
THE GANGES

The most sacred Hindu river, the Ganges, is so depleted that the Sundarban wetlands and mangrove forests of Bangladesh are seriously threatened. It is also said to contain unacceptable levels of arsenic. As more trees are chopped down, and more buildings erected along its banks, the glaciers supplying the river have been melting, raising fears of shortages and drought downstream. The river has been the subject of a long-running dispute between India and Bangladesh, although recently progress has been made in resolving the conflict.
Related Feature: The Ganges: Troubled waters
YELLOW RIVER

All three rivers feeding China's Northern Plain are severely polluted, damaging health and limiting irrigation. The lower reaches of the Yellow river, which feeds China's most important farming region, ran dry for 226 days in 1997. Northern China is home to two thirds of the country's cropland but only one fifth of its water. As competing demands for water are made by cities, industry and agriculture, the land is drying up. Between 1991 and 1996, the water table beneath the north China plain fell by an average of 1.5 metres a year.
SOUTHERN AUSTRALIA

Australia is the world's driest continent. Settlers have long dreamt of finding a way to turn coastal rivers inland. But an ambitious scheme to reverse the flow of the Snowy River has backfired disastrously, threatening to deprive Adelaide of fresh water. The region that the diverted Snowy River now feeds is bounded by Australia's two longest rivers, the Murray and the Darling. The water tables under this land are now rising, pushing deadly quantities of salt to the surface. The salt has already destroyed some of the country's most productive farmland. The Murray-Darling basin produces three-quarters of Australia's irrigated crops. Many of the basin's tributaries may be unusable for irrigation in 20 years time, let alone as a source of drinking water.
http://news.bbc.co.uk/hi/english/static/in_depth/world/2000/world_water_crisis/default.stm

March has meant 6,000 weather records broken
http://usnews.msnbc.msn.com/_news/2012/03/25/10853227-march-has-meant-6000-weather-records-broken?lite
Prophecy Sign: Matthew 24:7 7For nation shall rise against nation, and kingdom against kingdom: and there shall be famines, and pestilences, and earthquakes, in diver places.
Superbug
Video for news below is coming!
Roman 6:23

For the wages of sin is death; but the gift of God is eternal life through Jesus Christ our Lord.
If a person comes to Christ there is no doubt that their life style will change.  I don't care who you are or what your life style is when you meet Jesus, you will be transformed into what Jesus wants you to be like.  When you receive Jesus as your Lord you will see that little by little you are becoming like Christ in that you are working on living a holy life.  If you are gay, God will change you. If you are  a straight sinner God will change you, if you are one of many thieves, God will change you, a murderer, prostitute, drug dealer, false prophet, or a hypocrite, God can change you.  However, for anyone who refuses the Lord's free gift of salvation and they continue on in their sinful ways there is a price to pay.  Sometimes this price has to be paid soon and, other times it may creep up on you out of no where but, your sins will find you out.  Christ is eager to take a repentant heart!
The report you are about to read is one that made me reflect on those people who's sins have already caught up with them and now they are suffering because of it. You will understand what I am talking about when you read the report below.
Headline:

STIs: Diagnoses of increasingly antibiotic-resistant gonorrhoea infections rise by 'unprecedented' 25 per cent
"PSALM 83 WAR PROPHECY"
Prophecy Sign: "1Keep not thou silence, O God: hold not thy peace, and be not still, O God. 2For, lo, thine enemies make a tumult: and they that hate thee have lifted up the head. 3They have taken crafty counsel against thy people, and consulted against thy hidden ones. 4They have said, Come, and let us cut them off from being a nation; that the name of Israel may be no more in remembrance. 5For they have consulted together with one consent: they are confederate against thee:"
Headline:'Syria military intervention would engulf Israel'
 Message from one of my viewers.
Frank, 
I saw the report of the man that was eating another man's face on Tuesday, and there was something so out-of-the-movies-zombie about it that I couldn't imagine any other scenario than this being the direct work of demons. I read a follow up story today about a guy proclaiming the name of the Lord, reading his bible, and yet continuing in his sin - and this was the guy that bit the other guys face off. Please encourage everyone to be zealous for the Lord, seeking out their sins, and being passionate about ridding themselves of their sins for the Lord. Here's the link.
http://www.smh.com.au/world/hes-not-a-zombie-hes-my-son-20120531-1zkj8.html
Ministry info:
This is a special note to anyone who chooses to read my prophecy documentary. My book was written in the hope that those reading it will be driven to the Bible. The Last Chronicles was written only to help you see how close we are to the second coming of Christ, and how important it is for you to begin studying the Bible in preparation to meet Jesus. Millions of people know nothing about the Bible or Bible prophecy and will not be ready to meet Christ. My book will help you see exactly what the Lord has shown us about these last days via His Word.
The Last Chronicle of Planet Earth" May 13, 2012 Edition is now ready for you to download for free. Please note, the download may take some time to download but it will come up. The speed will depend on your computer. Download The Last Chronicles of Planet Earth May 13, 2012 Edition by Frank DiMora
Are you really searching to know the truth? Jesus will show it to you!
Disclaimer: Since the facts and evidence on my posts and in my book are real as they are taken from news around the world, and this news proves Bible prophecy is actually coming to pass in our generation, the information you read or see may scare you. If you are depressed or on any meds for depression, or have any type of mental disease consult your doctor before reading this material.
If you would like me to come to your Church to give a prophecy seminar you can contact me either by writing to my P.O Box, or email me at fjdimora@gmail.com. There is no charge for my labor of love in Christ.
To get to the prayer requests and prayer up-dates click to the following link below:
http://frankdimora.typepad.com/the_last_chronicles/2011/01/nancy-marcinik-has-joined-our-prayer-team-as-of-aug-12-2010-our-prayers-are-being-answered-please-read-the-updates-if-yo.html
All of my radio/video shows can be seen at The Edge. Just click to link below.
http://www.theedgeam.com/perspectives/last_chronicles/index.htm
What it will be like when the rapture hits.
Rapture of the Church in English: Download A THIEF IN THE NIGHT.doc Aug.7, 2011 By Frank DiMora pdf
Below is a link to the rapture of the Church in French.