FREE Bible prophecy documentary book download proving our generation will see the return of the Lord. If you aren't saved yet this is a must read! Download The Last Chronicles of Planet Earth May 13, 2012 Edition by Frank DiMora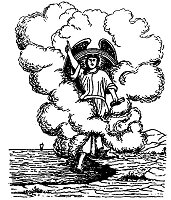 REVELATION 10:1-11
First Born spelled Prototokos. 
First Created spelled protoktisis. 
2nd Peter 3:16 "As also in all his letters, speaking in them of these things; in which are some things hard to be understood, which they that are unlearned and unstable wrest, as they do also the other scriptures, to their own destruction.
2nd Peter 2:1-2 1But there were false prophets also among the people, even as there shall be false teachers among you, who privily shall bring in damnable heresies, even denying the Lord that bought them, and bring upon themselves swift destruction. 2And many shall follow their pernicious ways; by reason of whom the way of truth shall be evil spoken of.

Kirsty Martin
Graduate Trainee Search Room Archivist
Historical Search Room
National Records of Scotland
HM General Register House
2 Princes Street
Edinburgh
EH1 3YY
e-mail:enquiries@nas.gov.uk
telephone number: 0131 535 1334
fax number: 0131 535 1328
web site: http://www.nas.gov.uk/
Here are the links to my teaching on the Book of Revelation so far. I will be adding news links as I complete a new message.
Part 1 http://www.youtube.com/watch?v=hEXBufrlMiE
Part 2 http://www.youtube.com/watch?v=9Db2rWCtu50
Part 3 http://www.youtube.com/watch?v=vz0aPOxTzeQ&feature=player_embedded
Part 4 http://www.youtube.com/watch?feature=player_embedded&v=SMrW-vz5zXQ
Part 5 http://www.youtube.com/watch?v=rBKIGEFQYD4
Part 6 http://www.youtube.com/watch?v=PRVv_TR5D4M
Part 7 http://www.youtube.com/watch?v=u7vMXnZ6g20
Part 8 http://www.youtube.com/watch?v=BknCYExvGns
Part 9 http://www.youtube.com/watch?v=iufZDOgmQoY
Part 10 http://www.youtube.com/watch?v=xUuEkTt9Ukc&feature=player_embedded
Part 11 http://www.youtube.com/watch?v=PRp9FrOOiWI
Part 12 http://www.youtube.com/watch?v=8EAcZFyJktw&feature=player_embedded
Part 13 http://www.youtube.com/watch?v=zHM3Bf2nM5Q
Part 14 http://www.youtube.com/watch?v=Sgo6EkewBaI
Part 15 http://www.youtube.com/watch?feature=player_embedded&v=H5tXJO3xTKw
Part 16 http://www.youtube.com/watch?v=CxfqP_6wbcE
Part 17 http://www.youtube.com/watch?v=4Ak52HsQGaA
Part 18 http://www.youtube.com/watch?v=JyfObtSKkig
Part 19 http://www.youtube.com/watch?v=xOxdaAIj-N8
Part 20 http://www.youtube.com/watch?v=P_n4Y6Ryw7E
Part 21 http://www.youtube.com/watch?v=A66Wh4GTB4s
Part 22 http://www.youtube.com/watch?feature=player_embedded&v=waGpYCDdZp8