FREE Bible prophecy documentary book download proving our generation will see the return of the Lord. If you aren't saved yet this is a must read! Download The Last Chronicles of Planet Earth July 11, 2012 Edition by Frank DiMora     Download The Last Chronicles of Planet Earth July 11, 2012 Edition by Frank DiMora  This book is never to be sold to anyone as it was printed up as a gift to anyone who wants to read it.
SPECIAL NOTE TO MY VIEWS. I NOW HAVE A FACE BOOK PAGE YOU CAN VIEW AT THIS LINK:
https://www.facebook.com/pages/The-Last-Chronicles-of-Planet-Earth/353621338041076
"DRUGS" and "CRIME" 
Prophecy Sign:
In Revelation 9:21 we see Jesus speaking to us about drug's. The words "magic arts" in Revelation 9:21 is the Greek word pharmakia from which comes our word "pharmacy". It signifies the use of medicine, drugs, spells, such as those used in witchcraft and those used today by those who are seeking a greater "high". This generation was to be labeled a drug generation and we are.  Prophecy Sign: Matthew 24: 12 12And because iniquity shall abound, the love of many shall wax cold.
Most of you already know that our generation has been labled the "Drug Generation". This comes as no surprise to those who know what the Bible says concerning this last generation as you can see from what Jesus told us in Revelation 9:21 Mexico is one of the nations that is having the most troubles with drug gangs and the crime that has attached itself via the drug problems.  Once again the headline shows an example of what Christ warned us about  in relation to drugs and violence or if you will iniquity in the last days.
Headline: Breaking News: Mexico Armed Group Attacks Christian Youth Camp
Sunday, July 15, 2012
MEXICO CITY, MEXICO (BosNewsLife)-- Some 90 Christian youngsters were recovering Sunday, July 15, after a dozen armed men went on an hours-long rampage of beatings, robberies and rape, at a church youth camp on the outskirts of Mexico City, authorities said Sunday, July 15. Seven girls were raped during the Friday, July 13, violence and several campers were beaten, said the state prosecutors office in the State of Mexico, which surrounds the Mexican capital."  "Friday's violence against Christian youngsters also unerscored worries about drug gangs operating on the outskirts of Mexico City, though campers and hikers have also been targeted in the past by common criminals.Mexicans are doubtful that the government can end a drugs war that since December 2006 has reportedly led to more than 55,000 drug-related homicides.Devoted Christians have often been singled out for attacks by violent groups in the country for a variety of reasons, according to church groups and Christian rights investigators.http://www.bosnewslife.com/22515-breaking-news-mexico-armed-group-attacks-christian-youth-camp
CHRISTIAN PERSECUTION

Prophecy Sign: Christian Persecution Matthew 24:9 Then shall they deliver you up to be afflicted, and shall kill you: and you shall be hated of all nations for my name's sake. Revelation 6:9 And when he had opened the fifth seal, I saw under the altar the souls of them that were slain for the word of God, and for the testimony which they held:"  Part of Matthew 24:7 warns that kingdom will fight against themselves. "7For nation shall rise against nation, and kingdom against kingdom:" As you will see from the report below the news talks about the Syrian nation fighting against themselves and how the Christians have been in the cross hairs of this conflict.
Headline: Thousands Of Christians Fleeing Syria Amid Torture Allegations
http://www.bosnewslife.com/22366-news-alert-thousands-of-christians-fleeing-syria-amid-torture-allegations
50 Christians burned to death in pastor's home Nation becoming 'killing fields' as Islamists declare, 'Convert or die'
http://www.wnd.com/2012/07/50-christians-burned-to-death-in-pastors-home/?cat_orig=world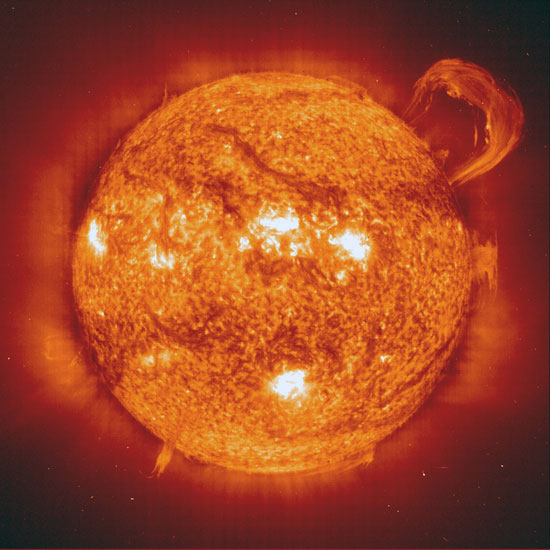 Prophecy Sign: Revelation 16:8 "The fourth angel poured out his bowl on the sun, and the sun was given power to scorch people with fire." Revelation 7: 16 "Never again will they hunger; never again will they thirst. The sun will not beat upon them, nor any scorching heat."
Headline: 2012 Drought Could Stall Mississippi River Barge Traffic

http://www.accuweather.com/en/weather-news/drought-could-impact-mississip/67963
CLICK TO THE YELLOW LINK BELOW FOR ALL THE NEWS CONNECTING WITH SIGNS OF THE LAST
DAYS JESUS TOLD US TO KEEP ON THE WATCH
FOR.
  Download Prophecy Signs for July 16, 2012
Here are the links to my teaching on the Book of
Revelation so far. I will be
adding news links as I complete a new
message.
Part 1 http://www.youtube.com/watch?v=hEXBufrlMiE
Part 2 http://www.youtube.com/watch?v=9Db2rWCtu50
Part 3 http://www.youtube.com/watch?v=vz0aPOxTzeQ&feature=player_embedded
Part 4 http://www.youtube.com/watch?feature=player_embedded&v=SMrW-vz5zXQ
Part 5 http://www.youtube.com/watch?v=rBKIGEFQYD4
Part 6 http://www.youtube.com/watch?v=PRVv_TR5D4M
Part 7 http://www.youtube.com/watch?v=u7vMXnZ6g20
Part 8 http://www.youtube.com/watch?v=BknCYExvGns
Part 9 http://www.youtube.com/watch?v=iufZDOgmQoY
Part 10 http://www.youtube.com/watch?v=xUuEkTt9Ukc&feature=player_embedded
Part 11 http://www.youtube.com/watch?v=PRp9FrOOiWI
Part 12 http://www.youtube.com/watch?v=8EAcZFyJktw&feature=player_embedded
Part 13 http://www.youtube.com/watch?v=zHM3Bf2nM5Q
Part 14 http://www.youtube.com/watch?v=Sgo6EkewBaI
Part 15 http://www.youtube.com/watch?feature=player_embedded&v=H5tXJO3xTKw
Part 16 http://www.youtube.com/watch?v=CxfqP_6wbcE
Part 17 http://www.youtube.com/watch?v=4Ak52HsQGaA
Part 18 http://www.youtube.com/watch?v=JyfObtSKkig
Part 19 http://www.youtube.com/watch?v=xOxdaAIj-N8
Part 20 http://www.youtube.com/watch?v=P_n4Y6Ryw7E
Part 21 http://www.youtube.com/watch?v=A66Wh4GTB4s
Part 22 http://www.youtube.com/watch?feature=player_embedded&v=waGpYCDdZp8
Part 23 http://www.youtube.com/watch?v=R-zVp5OiwZM
Part 24 http://www.youtube.com/watch?v=sUK0NUm5gmM
Part 25 http://www.youtube.com/watch?v=kPNk-VsGhVc
Part 26 http://www.youtube.com/watch?v=N2BlTZXzSL0&feature=relmfu
Part 27 http://www.youtube.com/watch?v=lfJbhLR9IiY
Part 28 http://www.youtube.com/watch?feature=player_embedded&v=ZcvO2SgjUWw
Part 29 http://www.youtube.com/watch?v=AALs7IwaErI 
Part 30 http://www.youtube.com/watch?v=QoWYOBDq3OA&feature=player_embedded