FREE Bible prophecy documentary book download proving our generation will see the return of the
Lord. If you aren't saved yet this is a must read! Download The Last Chronicles of Planet Earth July 11, 2012 Edition by Frank DiMora
SPECIAL NOTE TO MY VIEWS. I NOW HAVE A FACE BOOK PAGE YOU CAN VIEW AT THIS LINK:
https://www.facebook.com/LastChronicles?ref=hl
"INCREASE IN KNOWLEDGE IN THE LAST DAYS" 
Prophecy Sign: Daniel 12:4 But you, O Daniel, shut up the words, and seal the book, even to the time of the end: many shall run to and fro, and knowledge shall be increased. 
Over and over again we are reading about things that seem like science fiction but, year after year things that were once science fiction have become reality. Look what our generations increase in knowledge is bringing us now?
Headline: Russian research project offers 'immortality' to billionaires - by transplanting their brains into robot bodies
Contacted list of world's richest to offer immortality
Will personally oversee brain transplant into robot body
Entrepreneur claims to have 30 scientists working on project
Aims to 'transplant' human mind into robot body in 10 years
Claims 'next stage' of science is to create a 'new human body'
'This project is leading to immortality,' says Dmitry Itskov
http://www.dailymail.co.uk/sciencetech/article-2175374/Russian-research-project-offers-immortality-billionaires--transplanting-brains-robot-bodies.html#ixzz21VUiLTXx
Prophecy Sign: Matthew 24: 4-5 4And Jesus answered and said
unto them, Take heed that no man deceive you. 5For many shall come in my name, saying, I am Christ; and shall deceive many.  
When you read my book you will see the facts concerning all the people who have claimed they are Jesus Christ. Some of them are still living while others have come and gone. Here is the latest person who is claiming to be Jesus Christ.  If I asked you this question, how would you answer it?  How can you show people that this newest Christ is not really the true messiah? 
"Kenneth David Peterson, claiming to be Jesus arrested for assault. Jesus was running around threatening other people with a crowbar. A Florida man who claims to be Jesus Christ, chose not to turn the other cheek, and instead threatened his neighbor with an iron rod, police said. Kenneth David Peterson, 51, said the neighbor in question, conveniently, is the Antichrist, the local news reported the incident.   http://www.yourjewishnews.com/Pages/21721.aspx
Prophecy Sign: Luke 21:25 25 And there shall
be signs in the sun, and in the moon, and in the stars; and upon the earth distress of nations, with perplexity; the sea and the waves roaring;"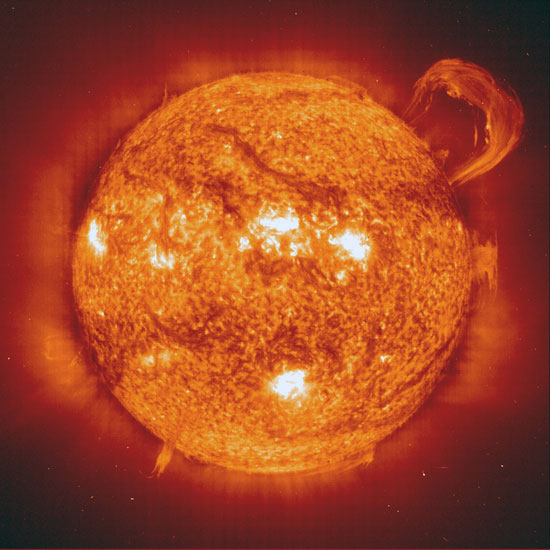 Prophecy Sign: Revelation 16:8 "The fourth angel poured out his bowl on the sun, and the sun was given power to scorch people with fire." Revelation 7: 16 "Never again will they hunger; never again will they thirst. The sun will not beat upon them, nor any scorching heat."
Planet Earth is in the midst of some major birth pains that Jesus warned us about.  Over the years I have keep track of the weird weather, the intense heat from the sun, the shrinking water scoures, major droughts, famines, huge fires, and the violent storms.  Jesus told us to watch for all these signs and the news is loaded with reports showing us Christ's last day signs are getting much worse.  One thing is becoming clear to everyone. The weather is playing a huge role in why the price of food is skyrocketing again.  Read my book and you will see I have warned you over and over again these things were going to happen. Of course I was pointing to scripture in all my warnings.  What you are about to watch and read below is only the tip of the iceburg. Everyone better get ready for all these signs to get much worse than they are now. Read Mark 13:8.

Headline: Drought Encompassing 2/3 of U.S. Could Last Months
http://www.weather.com/news/noaa-drought-outlook-20120721  or watch video at link below.
Revelation 6:6 6 And I heard a voice in the midst of the four beasts say, A measure of wheat for a penny, and three measures of barley for a penny; and see thou hurt not the oil and the wine.
Title of Video: Drought Hitting Your Pocketbook

http://www.examiner.com/article/duststorm-attacks-arizona
Julie Zaleski wrote to The Last Chronicles Ministry and requested the following prayer.
Prophecy Sign: Matthew 24:7 7For nation shall rise against
nation, and kingdom against kingdom: and there shall be famines, and pestilences, and earthquakes, in divers places. 
Here is a list of the many earthquakes that hit in the past 7 days. Get ready for some huge earthquakes, they are coming! 
---
---
---
---
---
---
Partners in the ministry
 Pastor Fiaz is on the move again. Here is a note from Fiaz.
Dear in Christ,
These peoples are outreach. This area is very far from city area. There are not any facility for good living. All that peoples work to brick for building. They earn not much only 3 dollers per day. Mostly missionary not touch this area. I went there and told them about Christ. Please keep me and my work in your prayers.
FIAZ ANWAR anwarfiaz@ymail.com