FREE Bible prophecy documentary book download proving our generation will see the return of the Lord. If you aren't saved yet this is a must read!  Download The Last Chronicles of Planet Earth July 11, 2012 Edition by Frank DiMora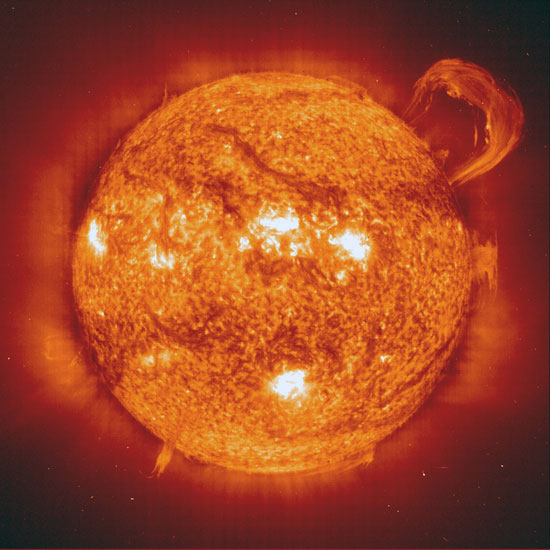 Prophecy Sign: Revelation 16:8 "The fourth angel poured out his bowl on the sun, and the sun was given power to scorch people with fire." Revelation 7: 16 "Never again will they hunger; never again will they thirst. The sun will not beat upon them, nor any scorching heat."
Headline: World braced for new food crisis
©Getty

How many times will I have to issue warnings that the prices of food will keep rising before you will really begin to take notice. Year in and year out I tell you the prices of food will skyrocket and year in and year out that is exactly what you see in the news. Today's news is a continueation of what I have been warning you about.   Knowing God's word concerning the Revelation 6:6 prophecy and other warnings in scripture as in Revelation 16:8,Revelation 7:16 and, Mark 13:8, I even tell you what foods will rise and gave you the reasons why they will rise.  Anyone who has been with me at my site won't be shocked by what you read hear and watch on the video I have provided for you. When I went to the news link today and watched the video you see in the above photo I was blown away. I said to myself, self, all they would have to do is put up a picture of my face on the guy reporting the news because what he is saying is exactly what I have been warning the people about. Below is a section of what you will hear when you go to the green link below.
The world is facing a new food crisis as the  worst US drought in more than 50 years pushes agricultural commodity prices to record highs. Corn and soyabean prices surged to record highs on Thursday, surpassing the peaks of the 2007-08 crisis that sparked food riots in more than 30 countries. Wheat prices are not yet at record levels but have rallied more than 50 per cent in five weeks, exceeding prices reached in the wake of Russia's 2010 export ban.The drought in the US, which supplies nearly half the world's exports of corn and much of its soyabeans and wheat, will reverberate well beyond its borders, affecting consumers from Egypt to China. "I've been in the business more than 30 years and this is by far and away the most serious weather issue and supply and demand problem that I have seen by a mile," said a senior executive at a trading house. "It's not even comparable to 2007-08."
I am asking you to get your head out of the sand because you need to take action right now. Is Jesus ever wrong on anything He has warned us about?  Not at all. Prophecy after prophecy He warned us about is being fulfilled just as He said. His track record is 100% and it will continue that way until all prophecy is completed.  For those of you who are finally getting the big picture, if you can, buy the foods you see going up right now in the video you are about to watch because they will continue to rise. In the coming years you are going to hear more news about how the intense heat is killing off crops.  The lack of water will also take a huge toll on food prices because farmers around the world are going to see their crops shrink from one disaster after another as the weird weather takes a toll on the world's food supply.  What Jesus has warned you concerning the scriptures I posted today is only the tip of the iceburg. When you make a list of all the things Jesus told us to watch for in this generation you will learn that all of these things are currently taking place all at the same time and this to is exactly what Jesus said would happen. But get this. What did Jesus say to us when we see all these things? This is His statement to you in Matthew 24:33. "So likewise you, when you shall see all these things, know that it is near, even at the doors. You will also read Jesus told us to look up when we see all these things because He would be coming back for His Church soon when all these things take place.  Get yourself ready to see Christ soon for we are that chosen generation. I leave you will these words from Christ. "Verily I say unto you, This generation shall not pass, till all these things be" Matthew 24:34. 
fulfilled.
http://www.ft.com/cms/s/0/9989dc80-d1c5-11e1-badb-00144feabdc0.html#axzz219k44XWm
Prophecy Sign: Luke 21:10-11Famines and Pestilence
Then he said to them: "Nation will rise against nation, and kingdom against kingdom. There will be great earthquakes, famines and pestilences in various places, and fearful events and great signs from heaven.
Headline:

Bugs like it hot: Record heat kicks insects into high gear

"We're calling it a breeding bonanza," says Missy Henriksen of the National Pest Management Association. Across the country, as a result of record heat, pests from grasshoppers to crickets and ants to bees are arriving earlier and in greater numbers than usual, entomologists at HomeTeam Pest Defense say.
"We're seeing an increase in a lot of different pests right now," company entomologist Russ Horton says. Pest controllers are battling grasshoppers in Texas, ants in Florida, and crickets and bees across the country, he says.
"Insects develop more rapidly with higher temperatures," says entomologist David Denlinger of Ohio State University. He adds that insects did well this past winter given the lack of intense cold.
Through June, the USA was sweating through its warmest year on record, according to the National Climatic Data Center.
Insects such as grasshoppers and crickets can be a nuisance to homeowners, but they are "very devastating" in the agricultural world, Horton says.
As harvesting season nears, the ongoing hot, dry weather could have grasshoppers and similar insects feeding in greater-than-normal numbers on alfalfa, tobacco and some vegetable crops, says Lee Townsend, an entomologist at the University of Kentucky.
http://www.usatoday.com/tech/news/story/2012-07-23/summer-bugs/56442572/1
NOTE FROM ONE OF MY SUBSCRIBERS ON THE FOOD ISSUE.
Hey , Frank- you are so right! When I first found your site a few
years ago , you almost always mentioned the coming food shortage and
that verse. I felt it to be true in my heart and spirit. I have no
land, but was given a little garden box at a friends and grew some
produce that I prayed over!! My kale and spinach , carrots, lettuce
etc. were delicious , my stuff grew for  a longer season than others
and was bigger, sweeter, not bitter, etc. I was so happy. I probably
had 30.00 fresh organic veggie value to eat fresh picked weekly. I
told people for two years...".hey-try to grow some food- hard times
are coming-get started now!  " Everyone thought I was crazy and would
go silent or roll their eyes or say I was going overboard with my
beliefs.... until last two weeks when the U.S. map of  states affected
by drought came out and the new food prices and yields......and
warnings. Yes -you should say to yourself " self - that is what I said
to my readers!!!! " You did and you were right!!! Thanks for all the
warnings, Frank!!!!!
Penny :)
http://video.ft.com/v/1742259074001
Download More Prophecy News for July 20, 2012
Ministry info:
The Last Chronicle of Planet Earth" July 11 2012 Edition is now ready for you to download for free. Please note, the download may take some time to download but it will come up. The speed will depend on your computer. Download The Last Chronicles of Planet Earth July 11, 2012 Edition by Frank DiMora
Are you really searching to know the truth? Jesus will show it to you!
Disclaimer: Since the facts and evidence on my posts and in my book are real as they are taken from news around the world, and this news proves Bible prophecy is actually coming to pass in our generation, the information you read or see may scare you. If you are depressed or on any meds for depression, or have any type of mental disease consult your doctor before reading this material.
If you would like me to come to your Church to give a prophecy seminar you can contact me either by writing to my P.O Box, or email me at [email protected]. There is no charge for my labor of love in Christ.
Frank
DiMora, P.O. Box 732, Lompoc Ca. 93438
All of my radio/video shows can be seen at The Edge. Just click to link below.
http://www.theedgeam.com/perspectives/last_chronicles/index.htm
What it will be like when the rapture hits.
Rapture of the Church in English: Download A THIEF IN THE NIGHT.doc Aug.7, 2011 By Frank DiMora pdf
Below is a link to the rapture of the Church in French.Download UN VOLEUR DANS LA NUITwith-israel-youre-messing-with-usa/#ixzz1YZ2wxuHp