FREE Bible prophecy documentary book download proving our generation will see the return of the Lord. Do you want to know what is going to happen in the future before it actually takes place? The Word of God provides you with specific details about our future and all of these things are coming to pass in this generation. If you aren't saved yet this is a must read! Download The Last Chronicles of Planet Earth August 8, 2012 Edition written by Frank DiMora
https://www.facebook.com/LastChronicles?ref=hl
Rapture of the Church in English: Download A THIEF IN THE NIGHT By Frank DiMora July 31, 2011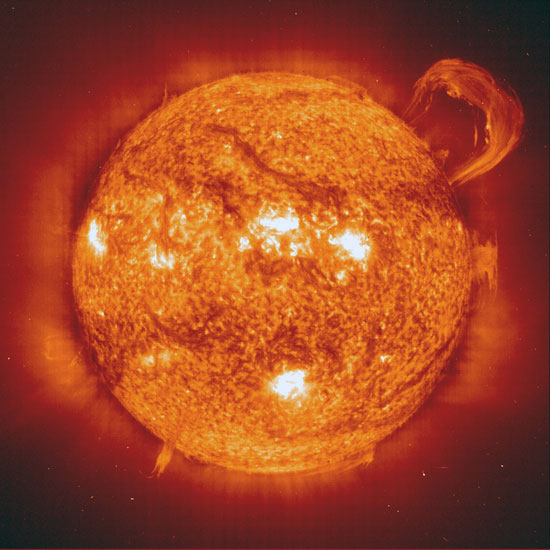 Prophecy Sign: Revelation 16:8 "The fourth angel poured out his bowl on the sun, and the sun was given power to scorch people with fire." Revelation 7: 16 "Never again will they hunger; never again will they thirst. The sun will not beat upon them, nor any scorching heat."
 Prophecy Sign: "There is no faithfulness, no love, no acknowledgment of God in the land. There is only cursing, lying and murder, stealing and adultery; they break all bounds, and bloodshed follows bloodshed. Because of this the land mourns, and all who live in it waste away; the beasts of the field and the birds of the air and the fish of the sea are dying. [Hosea 4:1-3]

The fish of the sea, the birds of the air, the beasts of the field, every creature that moves along the ground, and all the people on the face of the earth will tremble at my presence. The mountains will be overturned, the cliffs will crumble and every wall will fall to the ground. [Ezekiel 38:20]

"I will sweep away both men and animals; I will sweep away the birds of the air and the fish of the sea. The wicked will have only heaps of rubble when I cut off man from the face of the earth," declares the LORD. [Zephaniah 1:3]
Since 1977 I have been on the move warning people what would happen in the future. I gave them a clear look at the future based on Christ's warnings. One of the warnings Jesus told us to watch for was the sign of the last days birth pains. Anyone who has read through my book can clearly see for themselves the future I warned them about has arrived. When I wrote my first edition of The Last Chronicles of Planet Earth I started a timeline concerning Christ's signs concerning Intense heat, droughts, crop destruction, and their relationship with scriptures found in Revelation 6:6 where Christ warned us people would be forced to work all day all for one small meal. I also pointed to what Jesus said in Revelation 7: 16 and Revelation 16:8.   There so many prophecies taking places it is almost impossible for me to report everything that is taking place. However, for the sack of this section I need to also point out what the Lord warned us about watching fish dying.  As you will see from two new reports and ,the video below everyone of the signs said we would see are clearly before us!  I wish I can report things will return to normal but that isn't going to happen any time soon for we are in the midst of the last days birth pains Jesus warned about in Mark 13:8.  I beg all of you to read the prophecy scriptures I put up and take a look at the news today because these are signs the Lord will be coming back soon to remove His Church from the tribulation.  Pay attention to the 42 second mark in the video below as the new normal is the road to fullfing everyone of the sciptures you just read about.  This past week I have traveled to another state and, have gone undergound in my preaching Jesus.  I have been placed in situations Jesus found himself in where clearly people did not want to hear anything about Christ. I let conversations fly just as they would if I wasn't there until the last moment when I told the people I was with that I was messinger from the Lord.  In one case in a period of 2 hours I heard languge come out of months that only Satan could handle. In that same period of time I witnessed first hand the lusts of the eyes and the actions that one would see if living during Noah's and Lot's generation.  In all this my heart was crushed. I could feel the Love of Christ for all of them and, I knew from their actions and life style that Christ was no where near their hearts.  All I could do is hand out my cards and hope that maybe one or two of them would take the time to read my free book.  As soon as I got back to where I am staying I prayed for each one of the people I had met. This morning I prayed for them all again but I can't shake this heavy feeling that some of these people may never come to Christ for Salvation. We are clearly in a war for souls and we can not give up on anyone!  I pray as you read today's news and watch the video that you will come to realize all these things Christ is showing you are taps on your shoulders by our Lord trying to get your attention. Listen to what He said, "Behold, the former things are come to pass, and new things do I declare: before they spring forth I tell you of them" (Isaiah 42:9). 
Visit NBCNews.com for breaking news, world news, and news about the economy
http://usnews.nbcnews.com/_news/2012/08/08/13182298-july-is-hottest-month-on-record-drought-expands-to-63-percent-of-united-states?lite
http://www.nbc.com/news-sports/msnbc-video/2012/08/buckling-roads-and-fish-kills-is-extreme-heat-the-new-normal/
Here is another report today showing you the Lord's Words should not be taken lightly. "I will sweep away both men and animals; I will sweep away the birds of the air and the fish of the sea."

http://www.terradaily.com/reports/S_Korea_heatwave_kills_more_than_830000_poultry_999.html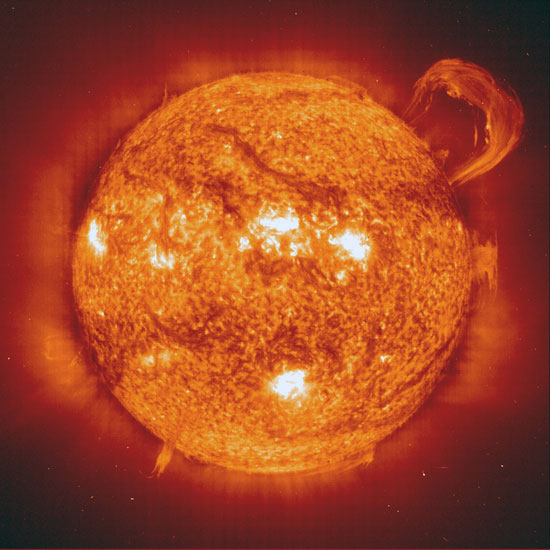 LOS ANGELES (AP) -- Forecasters say there's no relief in sight and Southern California's heat wave is expected to continue through this week, with temperatures peaking Thursday and Friday. The National Weather Service says Woodland Hills topped its 1982 record of 106 on Wednesday, when the mercury reached 107. On Monday, the San Fernando Valley hotspot tied its record temperature of 108 degrees that was set in 1997.
http://www.sddt.com/News/article.cfm?SourceCode=20120809ca&_t=Southern+Calif+to+continue+baking+in+heat+wave

Those of you who like eating corn may want to buy as much as you can get now because the weird weather and intence heat is killing off corn crops in many nations which is doing what? Rising the price of corn!  Go back and read chapter 5 in my book and look at the dates I have in my time line dealing with this prophecy. Each year just as I have warned you food prices are going up. There is more to read in this CNBC report put out that will show you what to expect. Listen to Christ and prepare for more intense birth pains!
http://www.cnbc.com//id/48570689

Headline

: Britain faces food price hikes as fears grow that drought-hit Russia may
impose export ban on grain
Russia expected to produce 75m tons this year - 30% less grain than 2011
'Market is very fearful,' said cereals analyst Jack Watts
Drop in yields could push up price of food across the
world
http://www.dailymail.co.uk/news/article-2184844/Britain-faces-food-price-hikes-fears-grow-drought-hit-Russia-impose-export-ban-grain.html#ixzz234qISTYo
Headline: Drought: Farmers dig deeper, water tables drop, competition heats up 
http://www.csmonitor.com/USA/2012/0808/Drought-Farmers-dig-deeper-water-tables-drop-competition-heats-up
Prophecy Sign: Daniel 12:4 But you, O Daniel, shut up the words, and seal the book, even to the time of the end: many shall run to and fro, and knowledge shall be increased.Matthew 24:6 "And ye shall hear of wars and rumours of wars" At Most people by this time should be aware our generation has been labeled the Generation Who Has Increased In Knowledege. At this point I want to cover the second part of Daniel's prophecy, the people traveling back and forth.  Part of this prophecy has been fulfilled at our generation travels more than any other generation ever has. Jets move millions upon millions of people from one nation to another daily.  However, there is another take on this prophecy. Millions of people are forced to travel back and force as they flee from disasters such as massive floods, droughts, and war.  What is taking place in Syria is a good example of what we have been witnessing in the news. This news By the way, this news also fulfills Christ's warning found in Matthew 24:6 "And ye shall hear of wars and rumours of wars".

http://www.telegraph.co.uk/news/worldnews/middleeast/syria/9464057/Syria-refugee-crisis-looms-as-50000-flee-to-Turkey.html

The pattern of the Obama administration continues to oppose Israel. The Lord told us in the last days all the nations would come against Israel. One of the last allies Israel has in the world is the United States however, since Obama took over as ruler of America he has continued to bring on new riffs between the US and Israel. This pattern Obama has established  will continue until the Zechariah prophecy is completely fulfilled during the tribulation period.  Not only is Obama's actions helping fulfill this prophecy but look at what the rift is about? The Temple Mount which is another warning from Christ as you can see from the above scriptures shaded in different colors.  Most of the nations have been burdening themselves over East Jerusalem because of this Temple Mount area. This is the area where Jesus told us a 3rd Jewish Temple would be rebuilt and it would be this Temple that the Antichrist was going to proclaim to the world he is god. It will be from this Temple that the Antichrist will begin to force the world to take his Antichrist mark.  These events are all pointing to these prophecies to be fulfilled shortly. 
Headline:

U.S. Slams Israel Over Temple Mount Prayer Policies
A U.S. report on religious freedom slams Israel for preventing Jews from praying on the Temple Mount by David Lev.  The annual report on religious freedom by the U.S. State Department slams Israel for limiting the rights of worshipers on the Temple Mount – not Muslim worshipers, who have complete freedom to worship any way they want, but for discriminating against Jews. The report was cited in a story by Yisrael Hayom Thursday, which said that the State Department document was highly critical of Israel for preventing Jews from praying or even ascending the Temple Mount on occassion.
The State Department report cited all the significant facts in the situation. Israel's official policy is to allow freedom of religion and worship for all, but police have prevented Jews from praying on the Temple Mount because they fear unrest. The High Court, said the report, has clearly stated that Jews have a right to pray at the site, but police have refused to fulfill that order, because of "security concerns."
The report added that while on a whole, everyone is allowed access to the Temple Mount, only Muslims are allowed to pray there. "Police direct the pedestrian traffic onto and off the Mount, and if they see a non-Muslim who appears to be praying they remove them. In addition, non-Muslim visitors are not permitted to wear clothing with symbols of their religions on the Mount. If they do so they are removed as well," the report said.
http://www.templeinstitute.org/archive/09-08-12.htm
People often ask me what do I think will happen to allow this 3rd Temple to be rebuilt?  There are many different scenarios that could make this happen. Let me look at one way by pointing out this news Headline. Proposal: Jews, Muslims to Split Temple Mount Prayer".  Read the report below and I will fill in the dots.
"MK Aryeh  Eldad (Ichud Leumi) believes he has found a way for Israel to give Jews the freedom to pray at their holiest site, while avoiding Muslim violence. Jews should be granted certain times to ascend to the Temple Mount and pray, he said. Eldad has submitted a bill that would set aside separate prayer hours for Jews and Muslims. His proposal coincided with a U.S. report criticizing Israel for failing to grant Jews freedom of worship on the Mount. "The Temple Mount is the holiest place to the people of Israel, the place where the First and Second Temples stood," Eldad said. "The Temple Mount is also a holy place to Muslims, where the Al-Aqsa Mosque stands, and the Temple Mount is special to Christianity as well." 
What if sharing this Temple Mount were approved by the Muslims who have been given control of the Temple Mount area?  This could be a giant step in preparing the way to share the Temple Mount with new Jewish Temple standing on the Mount. If this were to happen the Temple Mount would turn into a Internation Holy City for 3 major religions.  As for me, I can't see this sharing happen unless the Israei governement steps in and has to use force to give the Jews equal rights to this Temple Mount area.  In many of my warnings concerning the Psalm 83 war I spell out how via this war Israel could be in the position to rebuild their Temple. When the Psalm 83 war is over many think the Jews will be able to do what they want on the Temple Mount because all the nations that border them will have been defeated in that war then, who is going to be around to stop them. 
Just because the Psalm 83 nations who come against Israel are gone doesn't mean Israel won't face the wrath of the other Muslim nations like Turkey, Iran, Libya and the other nations listed in the Ezekiel 38 war of which Russia will lead against Israel.  There is the possibility that after the Psalm 83 war is finished Israel will begin to knock down their security wall that spains 320 miles long and is 20 feet high.  Then they may take advanage of the lack of the Muslim hold of the Temple Mount and start the daily march of Jews who will ascend to the Mount to pray.  This of course will be viewed by the Muslims in the Ezekiel 38 nations as a call to war against Israel to reclaim full control of not only the Temple Mount area but all of Israel.
The Ezekiel war comes at a time when Israel is living in what they think is a time of security. Ezekiel tells us that this war will take place when there are not bars, walls, or gates.  As I already stated this time of so called security can happen as a result of winning the Psalm 83 war and taking down the wall, the bars, and gates that are standing now.  Russia will lead the Muslims into a war not against Israel but against God. God will wipe out the invading armies and at the end of that war the Antichrist could then call for a new covenant which would fulfill Daniel 9:25-27. It would be at that time the Antichrist would tell the Jews to go ahead and rebuild their 3rd Temple.  Only Jesus knows for sure exactly what will happen but as we watch the news we will see the hand of the Lord move to fulfill all of these prophecies. How long will it take before we see these prophecies come to pass?  Just keep your eyes on what is currently happening in Syria and this Temple Mount area.  I believe these are the keys that are about to lite the match to fulfill these prophecies.
http://www.templeinstitute.org/archive/09-08-12a.htm
http://www.templeinstitute.org/archive/09-08-12n.htm
PSALM 83 WAR SIGNS

Here is why todays news is so important. The Saudi's are the last ones to fall into place for the Psalm 83 war. Take a look at the photo of the nations in the Psalm 83 war.  As you can see from the arrows pointing to #2 the Saudi's are listed in the attack against Israel.   
"The AFP is reporting that King Abdullah of Saudi Arabia has invited Iranian President Mahmoud Ahmadinejad to an "extraordinary" Islamic solidarity meeting in Mecca in mid-August, with the intention of "unifying the ranks" of Muslims."  ""Strengthening the unity and solidarity of the Islamic Ummah [nation] is the summit's main agenda," Muhammad bin Ahmed Tayeb explained, saying they have made all the preparations to ensure the summit is a big success.Commenters are divided on the significance of the invitation.  Some say it is expected, while others are uncomfortable about the prospect of Saudi Arabia being an open ally of Iran. "This is not good for Israel," one AFP commenter wrote. Another suggested the invitation is about "consolidating an Islamic power base…to influence political and economic policy on a global scale," and the "finer points" of Shia and Sunni beliefs can be worked out later."
This news was to be expected at some point because the Lord's warnings always comes to pass. The bottom line is this. The nations listed to attack Israel are getting into place to do just that.
http://www.theblaze.com/stories/saudi-king-invites-ahmadinejad-to-extraordinary-islamic-solidarity-meeting-in-mecca/
Matthew 24:7 For nation shall rise against nation, and kingdom against kingdom: and there shall be famines, and pestilences, and earthquakes, in divers places. 8All these are the beginning of sorrows".
4.9 Oregon quake http://earthquake.usgs.gov/earthquakes/recenteqsus/Quakes/usb000bs51.php
MESSAGE FROM PASTOR FIAZ FROM PAKISTAN
Dear brother Frank. 
Today I do street evangelim.. I was very very busy today. Now I am very tied. My body want to rest. Today almost 200 peoples watch movie Passion of Christ. Today I see peoples weeping when they saw Christ sorrow. This movie is in urdu here this is in unknow language. But I translate very scene. Many heart break today watch Christ sorrow. I thanks God who is using my in Pakistan. I am very least but his Grace is so great for me. I need your prayers.
Your brother in Christ,
FIAZ.
Stephanie Caulder
That is so amazing Frank, I will not give up praying. Every Saturday I will this up in Church for prayer requests. I may not be able to got to other countries so my work will be here at home. Im learning what I can so when the time comes Im going to preach on the streets. My pastor has been helping me so much. Hes been giving me lots of bible studies and hold all kind of classes in the church. I feel it heavy in my heart that this is what God wants me to do. Lots of people are praying for Pastor Fiaz. Tell him we are so proud of him and he is in our prayers.
Download MORE BIBLE PROPHECY SIGNS FOR AUGUST 9, 2012 WITH THE LAST CHRONICLES OF PLANET EARTH
ARE YOU ON FIRE FOR CHRIST YET?  DON'T HIDE YOUR LIGHT FROM THE WORLD FOR JESUS.