Frank DiMora P.O. Box 732, Lompoc Ca. 93436 fjdimora@gmail.com 
FREE Bible prophecy documentary book download proving our generation will see the return of the Lord. Do you want to know what is going to happen in the future before it actually takes place? The Word of God provides you with specific details about our future and all of these things are coming to pass in this generation. If you aren't saved yet this is a must read! Please don't forget to subscribe to receive my daily prophecy up-dates. The Last Chronicles of Planet Earth June 14, 2014 Edition written by Frank DiMora.

https://www.facebook.com/LastChronicles?ref=hl
How to Get My Book on your Digital Device – click the link below
LAST CHRONICLES BOOK ON YOUR DIGITAL DEVICE
1Keep not thou silence, O God: hold not thy peace, and be not still, O God. 2For, lo, thine enemies make a tumult: and they that hate thee have lifted up the head. 3They have taken crafty counsel against thy people, and consulted against thy hidden ones. 4They have said, Come, and let us cut them off from being a nation; that the name of Israel may be no more in remembrance. 5For they have consulted together with one consent: they are confederate against thee:"   Prophecy Sign: The Ezekiel 38 war. Russia leads an attack on Israel in the last days and one of the main allies of Russia is Iran. Now you know why Russia and Iran are the closest of partners!
For some time now I have been showing you the events leading up to the next Middle East war between Israel and those nations listed in the above photo. I wish I could tell you for sure what will cause the start of the Psalm 83 war but I can't.  All I can tell you for sure is that the Middle East is getting much more intense and the nations are preparing for the next conflict.  The sparks are flying between the PLO and Israel right not and anyone of these sparks could bring on a full scale war.
Gaza residents are preparing for war after Israel accused Hamas of kidnapping three Israeli teens, sources in the coastal enclave told The Times of Israel Wednesday
http://www.timesofisrael.com/as-idf-sweeps-west-bank-gaza-residents-prepare-for-war/
For nation will rise against nation, and kingdom against kingdom. There will be earthquakes in various places; there will be famines. These are but the beginning of the birth pains.
French Jews leave for Israel at pace unseen in decades
http://balfourpost.com/french-jews-leave-for-israel-at-pace-unseen-in-decades/
Below you will find the reports I haven't reported on yet. I will be adding this information in my book to the long list of the birds, fish, and animals dying off around the world.  At the end of my chapter dealing with this prophecy I stated the following: I promise you this. If you keep watching the news you will see more reports of the birds, fish, and animals dying off!  As you can see from the news my warning was correct. The only reason why I am correct if the fact that our Lord warned me and you via His word that these types of things were going to happen in the last days.  Since I know the Lord is true and know these signs will show up I have no problem telling you more news on this issue is coming.  If there is one person you can always count on to be 100% correct it's Jesus Christ.  When you go to the link for some of the reports you will see videos.
June 14, 2014 - Hundreds of poultry killed due to new outbreak of avian flu. 13.8 Million killed so far since Feb. in South Korea.
http://www.koreatimes.co.kr/www/news/nation/2014/06/116_159104.html
June 16, 2014 – Mass die off of wildlife 'suddenly' around a lake in Tennessee, America.
http://www.newschannel5.com/story/25791161/wildlife-suddenly-dying-on-old-hickory
June 16, 2014 – Number of unexplained deaths of seabirds., Iceland.
https://translate.google.com/translate?sl=auto&tl=en&js=y&prev=_t&hl=en&ie=UTF-8&u=http%3A%2F%2Fwww.visir.is%2Foutskyrdur-fjoldadaudi-a-sjofuglum%2Farticle%2F2014140619337&edit-text=&act=url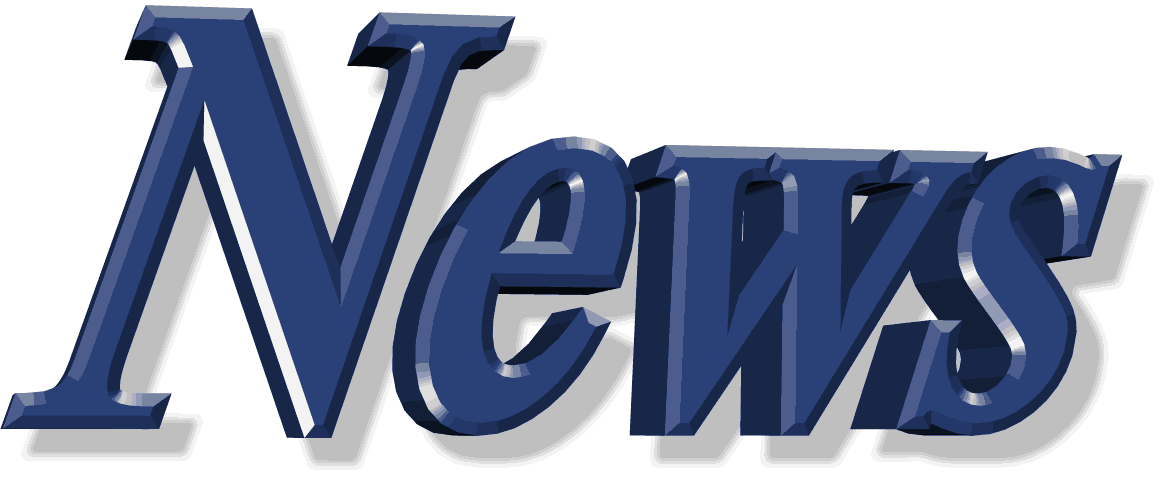 June 17, 2014 - Cold Antarctic water probable causeof dead fish washed up on Ninety Mile Beach, EPA says, Australia.
  http://www.abc.net.au/news/2014-06-17/cold-water-likely-cause-of-dead-fish-ninety-mile-beach/5527990
 
June 2, 2014: Caidian one thousand boxes of bees mysteriously died, experts say suspected pesticide poisoning (Figure)
June 19, 2014: Bumblebee die-off in Eugene under investigation
Oregon regulators are investigating the first mass bee die-off of the year.Residents of a north Eugene apartment complex found sidewalks littered with dead and dying bees on Tuesday, said Rose Kachadoorian, pesticide regulatory specialist for the state Department of Agriculture. The residents said trees at the complex had been sprayed on Monday.
http://www.statesmanjournal.com/story/tech/science/environment/2014/06/18/bumblebee-die-eugene-investigation/10804135/
Last night I gave the first class of my 10 week seminar on Bible prophecy and current events.  After showing all the proof some one asked me this question. If the Church isn't going to be here for the tribulation what is the importance of this class?  My answer is this.  Why do you go to Church?  Is it not to learn the word of God to help you live a life for Christ and, in that life that Jesus gave you doesn't Jesus tell us to go out and tell people of the Good News? If you sit in church every Sunday and never share the word during the week are you fulfilling what Christ has created you for?  Did not Jesus tell us to keep on the watch? Of course he did.  If you see a baby walking on the rail road tracks and a track is headed for the baby wouldn't you want to hurry up to the child and remove that child from the danger of being killed?  I hope you would?  It is the same way with real Christians. They are equipped with God's knowledge found in His word the Bible.  When we see someone who  has not taken Jesus as his or her savior don't you want to be equipped to tell the person what is coming so they can be removed from danger?  I have lead many people to Christ over the course of my ministry as a result of showing the last day signs Jesus told us to keep on the watch for.  As of late it is getting much easier to lead someone to salvation as the last day birth pains are stepping up and people are taking notice of the signs.  They may not understand that the events they are watching on the news are fulfilling Bible prophecy and that is where I come in.  I am one of many who have been chosen by Jesus to be a watchmen on the wall.  My during and blessing in this role is to warn people what is coming and to show them what is already before us.  So, I guess I should ask this question.  What type of Christian do you want to be?  One that does nothing for Christ other than just sit in church one day a week or, knowing what Jesus has done for us, your heart burns for the love of Christ and you will do what He asks even if you are uncomfortable in doing it? Don't you think Jesus was uncomfortable over the fact that He was going to be beaten to a pulp, have His flesh torn apart, spit on, nails driven in this flesh, muscles, and bones, and then hang on that cross for hours before dying for us?  All I can say is this. Take a look at your self through the eyes of Christ and ask this question.  Do you like what you see?
Christ's signs are all around us in the form of bees dying, the fish, dying, the animals dying, and yes people dying from all the new diseases that are showing up.
(Disease) Matthew 24:7 7For nation shall rise against nation, and kingdom against kingdom: and there shall be famines, and pestilences, and earthquakes, in divers places.
Ebola deaths pass 300 in West Africa - WHO
http://www.bbc.com/news/world-africa-27902139
Luke 21:11 "And there will be great earthquakes in various places, and famines and pestilences; and there will be fearful sights and great signs from    heaven."          
I can warn you this, you will be hearing a lot of news concerning earthquakes as the months go by.  I say this because signs like many earthquakes and "great earthquake" and fearful sights are part of those last day signs Jesus told us to look for.  If Jesus said they were coming than they will come!  Not only will they come but the signs will all come at once and that is exactly what we are seeing in our generation.            
http://khon2.com/2014/06/19/6-4-magnitude-earthquake-strikes-off-vanuatu/
fearful sights (see Luke 21:11)
Earth's largest volcano, Mauna Loa on Hawaii's Big Island, awakens from slumber
http://boingboing.net/2014/06/18/earths-largest-volcano-maun.html
Luke 17: 25-30. "But first must He [Christ] suffer many things and be rejected by this generation. 26And as it was in the days of Noah, so shall it be also in the days of the Son of Man: 27They ate, they drank, they married wives, they were given in marriage, until the day that Noah entered into the ark, and the flood came and destroyed them all. 28"Likewise also as it was in the days of Lot: They ate, they drank, they bought, they sold, they planted, they built; 29but the same day that Lot went out of Sodom, it rained fire and brimstone from heaven and destroyed them all. 30"Even thus shall it be in the Day when the Son of Man is revealed."  One thing that this generation has seen while seeing all the rest of the last day signs is the sign we see in Luke 17:25-30.  When you read God's word He shows us that when the world takes on this sign we only have a very short time left before Christ comes for the Church.  Homosexuality is growing from state to state and from nation to nation and it is just as it is suppose to be in the last days.  Never mind if you support same sex marriage or not, I am just referring to the comparison between Noah's day, and, Lot's day to our generation. In past times just prior to the flood people turned from the Lord and they are doing the same thing today.  Just the fact that churches are voting to see if they will take same sex marriage or not shows how far our generation has turned away from God's truths.  Church after church is falling away from the sound doctrine.  This falling away is another one of the signs.
  Where Christian churches, other religions stand on gay marriage
The Presbyterian Church (U.S.A.) plans to hold a historic vote on same-sex marriage this week that could reverberate beyond the church's nearly 2 million members. Church leaders gathering in Detroit are expected to decide as early as today whether to allow gay marriage or to continue to prohibit it, a move some Christian leaders be could influence other centrist and liberal mainline Protestant churches as they also grapple with the issue.http://www.pewresearch.org/fact-tank/2014/06/18/where-christian-churches-stand-on-gay-marriage/