FREE Bible prophecy documentary book download proving our generation will see the return of the Lord. Do you want to know what is going to happen in the future before it actually takes place? The Word of God provides you with specific details about our future and all of these things are coming to pass in this generation. If you aren't saved yet this is a must read! The Last Chronicles of Planet Earth March 26, 2016 Edition written by Frank DiMora.
https://www.facebook.com/LastChronicles
Christian Persecution Matthew 24:9 Then shall they deliver you up to be afflicted, and shall kill you: and you shall be hated of all nations for my name's sake. Revelation 6:9 And when he had opened the fifth seal, I saw under the altar the souls of them that were slain for the word of God, and for the testimony which they held:
I am sad to have to report that another one of our Christian Brothers has been killed by ISIS. This time it was Father Thomas Uzhunnalil. 
ISIS 'crucifies Catholic priest on Good Friday' after kidnapping him from old people's home where four nuns were shot dead
The Indian Catholic priest kidnapped by ISIS-linked terrorists in Yemen earlier this month was crucified on Good Friday, it has been claimed. Father Thomas Uzhunnalil, 56, was taken by Islamist gunmen, reportedly linked to ISIS, who attacked an old people's home in Aden, southern Yemen, killing at least 15 people, on March 4. The terrorists reportedly carried out the heinous murder on Good Friday, after threatening to do so earlier in the week, according to the Archbishop of Vienna.
http://www.dailymail.co.uk/news/article-3512288/ISIS-carries-Good-Friday-crucifixion-Indian-Catholic-priest-Yemen-kidnapped-three-weeks-ago.html#ixzz44Cw5bsyB
[Hosea 4:1-3] "There is no faithfulness, no love, no acknowledgment of God in the land. There is only cursing, lying and murder, stealing and adultery; they break all bounds, and bloodshed follows bloodshed. Because of this the land mourns, and all who live in it waste away; the beasts of the field and the birds of the air and the fish of the sea are dying.  
How many of you who are coming to my site think there is a large number of people who know just how many reports there have been concerning the birds, fish, and animals dying off in massive numbers? I would say there are not many people watching the last day signs Jesus told us to watch for.  I would also say that there are not many Christians who are watching either. I say this because in the day in which we are living not many Christians read the word outside of Sunday services and, therefore they more than likely don't even know about the prophecy related to the deaths of the birds, fish, and animals.  The question I have is how many Christians who are coming to my site are telling (warning) there friends and families concerning this type of news? If Jesus commanded us to keep on the watch it was for a very good reason. First of all if you are watching and you see these things taking place it would give or, should give you great joy knowing your Fathers words are coming to pass and if they are coming to pass that means He can not be that far off from fulfilling the rest of the things He warned us about during these last days. What is our job as true believers anyway?  Is it to keep on the watch and do nothing when you see prophecy fulfilled? Exactly what did Jesus say? "Therefore go and make disciples of all nations, baptizing them in the name of the Father and of the Son and of the Holy Spirit, and teaching them to obey everything I have commanded you. And surely I am with you always, to the very end of the age" (Matthew 28:19-20). In these last days without question it is becoming clearer who are the real Christians. They are the ones who love Jesus so much that nothing will stop them from talking to others about the true Messiah. Are are the ones who will talk to there family and friends without worrying what they will think of them. They will do this because Jesus is the most important thing in their life and they do what Jesus commanded of us but they do it out of love for Christ not just because it is a command.  There are many ways a Christian can show people Jesus is the real Messiah. Prophecy is just one of the ways you can get peoples attention. If you keep pointing out the news like you have been seeing at this site I am sure Jesus will use it in one way or another and I stand on the word on this as in Isaiah 55:11. I quote, "so is my word that goes out from my mouth:  It will not return to me empty, but will accomplish what I desire  and achieve the purpose for which I sent it."
March 24, 2016 – Unknown disease' in Maniema, Democratic Republic of the Congo killing fish. "The same sources added that about fifty fishponds are already affected by this disease, whose cause remains a mystery to the provincial health"
http://translate.google.co.uk/translate?sl=auto&tl=en&js=y&prev=_t&hl=en&ie=UTF-8&u=https%3A%2F%2Fwww.yeclo.com%2F2016%2F03%2F23%2Frdc-une-maladie-inconnue-d%25C3%25A9cime-les-poissons-au-nord-est-du-pays%2F&edit-text=&act=url
March 25, 2016 – 5,000 fish die in a fish farm in Labuan, Malaysia. "
LABUAN: The rise in the temperature of sea water brought on by the El Nino phenomenon is believed to have killed more than 5,000 hybrid grouper at a fish farm here.Breeder Chia Hock Chok said the cross-bred fish had been dying over the past one month, and he had incurred losses of more than RM5,000.  http://www.thesundaily.my/news/1739786
March 27, 2016 – 11,000 ducks killed due to avian flu in Icheon, South Korea. "The Ministry of Agriculture, Food and Rural Affairs banned the transport of poultry and eggs from all poultry farms in Gyeonggi Province, Saturday, after a new avian influenza case was confirmed on a duck farm in Icheon." "Following the confirmation, Icheon City culled some 11,000 ducks on the farm." http://www.koreatimes.co.kr/www/news/nation/2016/03/116_201240.html
March 28, 2016 – 19 dead dolphins found washed up along the coast of Georgia. http://news.az/articles/georgia/105965
When you read the hundreds and hundreds of news reports every year showing the massive die offs of the birds, fish, and animals one has to think about what Jesus pointed to in Revelation 6:6. Doing a study you will learn that food is going to lead to many millions of deaths during the tribulation. What do I mean?  Since the food supply is being wiped out the less food the higher the price for the food you can get! You will see a good example of this by what is happening with the Salmon down in Chile.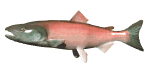 "Salmon prices have jumped as a severe toxic sea algae bloom has wrought havoc on fish farms in Chile,The world's second-largest producer. Chilean salmon prices have risen 25 per cent to about $5 a pound since December before the crisis hit, according to analysts. Unusually high sea temperatures, caused by the El Nino weather phenomenon, and a lack of rainfall are believed to have promoted the algae outbreak."
https://app.ft.com/cms/s/503138a0-ec22-11e5-888e-2eadd5fbc4a4.html?sectionid=world
The fearful sights Jesus warned us about are getting worse faster. Last year the number of volcano blowing off hit a record and in 2015 we are seeing the same pattern again!
Pavlof volcano erupts, sending ash 20,000 feet high.
http://www.cnn.com/2016/03/28/us/pavlof-volcano-eruption-alaska/ 
 s
 Daniel 2: 41-4341 And whereas thou sawest the feet and toes, part of potters' clay, and part of iron, the kingdom shall be divided; but there shall be in it of the strength of the iron, forasmuch as thou sawest the iron mixed with miry clay. 42 And as the toes of the feet were part of iron, and part of clay, so the kingdom shall be partly strong, and partly broken. 43 And whereas thou sawest iron mixed with miry clay, they shall mingle themselves with the seed of men: but they shall not cleave one to another, even as iron is not mixed with clay.?"
Have you noticed what is happening in Europe?  The issue of immigrants pouring into Europe has again caused riots. This time the riot took place in Brussels. There is no question that little by little Europe is in fact being divided.  A few years ago riots broke out in many places around the EU member states because of the economy which really has not be solved yet and to add to there burden millions of Muslims who will be looking for work have poured into Europe and as you saw from the recent bombings in Brussels many of the people coming into Europe have an ISIS agenda. 
Thugs disrupt Brussels memorial service  https://euobserver.com/justice/132812