Hi everyone, I have a prophecy seminar at Trinity Nazarene Church in Lompoc tomorrow that I have to get ready for so my post will be shorter than usual. Don't look of any new Youtube videos until I get my good lap top back. It should be soon. 
FREE Bible prophecy documentary book download proving our generation will see the return of the Lord. Do you want to know what is going to happen in the future before it actually takes place? The Word of God provides you with specific details about our future and all of these things are coming to pass in this generation. If you aren't saved yet this is a must read The Last Chronicles of Planet Earth May 3, 2016 Edition written by Frank DiMora
 https://www.facebook.com/LastChronicles
Matthew 24:7 7For nation shall rise against nation, and kingdom against kingdom: and there shall be famines, and pestilences, and earthquakes, in divers places. Luke 21:11 And great earthquakes shall be in divers places, and famines, and pestilences; and fearful sights and great signs shall there be from heaven. 
Magnitude 5.9 Earthquake Shakes French Colony of New Caledonia
A 5.9-magnitude earthquake occurred Monday off the coast of New Caledonia, a French overseas territory in the Pacific Ocean, the US Geological Survey (USGS) reported.  
The Geophysical Institute of Israel said the tremors were slightly stronger than usual, but not serious
Tremors were felt in Israel in the early hours of Monday morning, after a 5.0 magnitude earthquake struck 25 kilometers northeast of Dhahab, Egypt some 100 kilometers northwest of Eilat in Israel, according the the US Geological Survey (USGS).  
5 earthquakes hit Aqaba today
The strongest quake measuring 5.1 on the Richter scale was registered at around 4:46 am, preceded by four aftershocks, the Jordan Seismological Observatory (JSO) said. The geology director at the Energy Ministry, Ali Sawarieh, told Petra that the JSO today recorded a "seismic storm" that began at dawn with a 5.1 magnitude earthquake that was centered at a depth of 13 kilometers and took place 66 kilometers south of Aqaba.  
5.1 magnitude quake hits Egypt early on Monday, no casualties reported
The quake, which measured 5.1 on the Richter scale, was centered in the Gulf of Aqaba, according to Mohamed Abed Rabbo, a professor of Seismology at theNational Research Institute of Astronomy and Geophysics (NRIAG).  
Light earthquake measuring 4.8 hits southern Israel; No injuries reported
A light earthquake struck southern Israel just after dawn on Monday. According to seismologists, the tremor, which was felt most in the Negev region stretching from Eilat to Beersheba, registered 4.8 on the Richter scale.  
Revelation chapter 13 you will find the Antichrist mark ordered in the last days. Part of the rule of the Antichrist will be to monitor everyone and force them to either take the mark or die. Over the recent years the government has come up with many ways to keep track of the people. In the recent news now we see another way the Gov. is listening in on you and you don't know they are doing it. 
  Hidden Microphones Exposed As Part of Government Surveillance Program In The Bay Area
Hidden microphones that are part of a clandestine government surveillance program that has been operating around the Bay Area has been exposed. Imagine standing at a bus stop, talking to your friend and having your conversation recorded without you knowing. It happens all the time, and the FBI doesn't even need a warrant to do it.
 Revelation 16:8 "The fourth angel poured out his bowl on the sun, and the sun was given power to scorch people with fire." Revelation 7: 16 "Never again will they hunger; never again will they thirst. The sun will not beat upon them, nor any scorching heat." Matthew 24:7 "7For nation shall rise against nation, and kingdom against kingdom: and there shall be famines, and pestilences, and earthquakes, in divers places.8All these are the beginning of sorrows.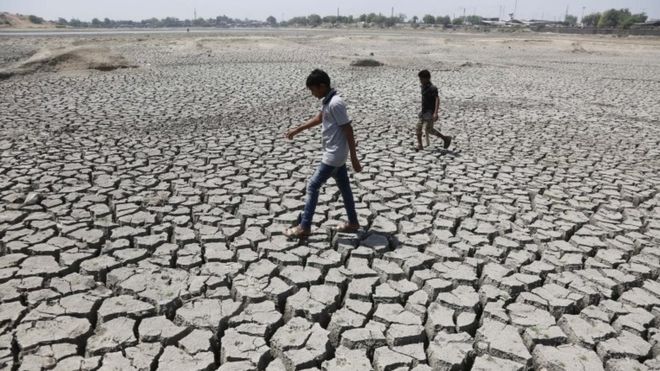 India to 'divert rivers' to tackle drought
India is set to divert water from its rivers to deal with a severe drought, a senior minister has told the BBC. Water Resources Minister Uma Bharati said transferring water, including from major rivers like the Brahmaputra and the Ganges, to drought-prone areas is now her government's top priority. At least 330 million people are affected by drought in India.
  Israel Hits Peak of Massive Record-Breaking Heat Wave
Brush fires rage through the country and hundreds suffer from heat-related maladies as a massive, record-breaking heat wave reaches its peak, with temperatures shooting up mercilessly from north to south.  
1 Thessalonians 5:33 For when they shall say, Peace and safety; then sudden destruction cometh upon them, as travail upon a woman with child; and they shall not escape.  We know war is coming and that war will no doubt be the Psalm 83 war.  Is there a chance that all these things might start during the blood moon?  I for one will stay on the watch and keep on guard and I pray you will as well.  Just something to think about 
Israel has no interest in multilateral peace talks, urges direct dialogue with Palestinians
Prime Minister Benjamin Netanyahu has poured cold water on the French peace initiative, saying that foreign power involvement would give Palestine an "escape hatch" to avoid recognizing Israel. The PM insists only direct talks will work.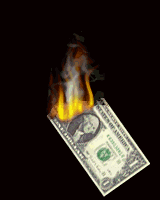 Are you ready for when the dollar is no longer the world's leading reserve currency? I want all of you who have money in the banks to say goodbye to it because when the crash takes place maybe the shock of you losing everything won't hurt as much.  How in the world is the Antichrist going to be able to control the world's economic system unless a correction is made first and the new way of doing business is released. However, it goes down a major correction is on the way.  If you have any funds at all buy yourself either gold or silver and take possession of that metal. Whatever you do don't buy either gold or silver paper. Why?  Because more than likely you will never see the metals when you tell whatever company you bought it from that they send you that gold or silver. You see, there simply is not enough gold or silver to send to all the people who bought the metals via paper.   Keep in mind also, even if you buy gold or silver it will be a short term help to you because when the Antichrist tells the world to take his mark he will stop everyone from buying or selling which will mean that you won't be able to buy anything with that gold or silver. The only true investment anyone can make is with Jesus Christ. Christ's salvation is forever if you ask. If you haven't ask him yet today is a good day to do it.