email address: endtimesresearchministry@yahoo.com
PLEASE NOTE: Frank DiMora P.O. Box 732, Lompoc Ca. 93436 IS NOW CLOSED!
Bible prophecy documentary book download proving our generation will see the return of the Lord. Do you want to know what is going to happen in the future before it actually takes place? The Word of God provides you with specific details about our future and all of these things are coming to pass in this generation. If you aren't saved yet this is a must read! The Last Chronicles of Planet Earth May 27, 2016 Edition written by Frank DiMora
Headline:     'Guardians of Democracy' Call For Revolt in Israel
On Holocaust Memorial Day, Maj.-Gen. Yair Golan, deputy chief-of-staff of the Israeli army, said that "if there is one thing which frightens me in remembering the Holocaust, it is the identification of the chilling processes that took place in Europe, particularly in Germany 70, 80 and 90 years ago, and finding evidence that they are taking place amongst us, here, today, in 2016." This statement, and the support Golan received from Minister of Defense Moshe Ya'alon, has not only led to the resignation of the latter, it started an anti-government campaign in which leading journalists are now openly advocating a coups d'état. Peddling this idea are Nahum Barnea from the daily Yediot Aharonot and Zvi Bar'el from the daily Haaretz. Not surprisingly, those toying with this dangerous notion are leftists who cry endlessly about the dangers Israeli democracy faces from some vague "chilling processes" emanating from the Right. Ending democracy in order to save it is the logic behind this new fantasy. Interesting in this latest outcry is how, in a blink of an eye, the IDF that to date was treated by many leftists as criminal tool in the hands of the "occupation," has become the darling of the Left by those perceiving that the deputy chief-of-staff has landed squarely in their camp. First to suggest that the cue for revolution had been given was Zvi Bar'el in his article "Toward Revolutionizing the Army" published earlier this month.
May 30, 2016
http://www.israeltoday.co.il/NewsItem/tabid/178/nid/29297/Default.aspx
Headline:  Netanyahu says willing to discuss Arab initiative for peace with Palestinians
Headline:  Netanyahu's call for a revised Saudi initiative may be too little, too late
Headline:  Israel's new defense minister backs two-state solution
Israeli Prime Minister Benjamin Netanyahu held out the prospect on Monday of reviving a 2002 Arab peace initiative that offers Israel diplomatic recognition from Arab countries in return for a statehood deal with the Palestinians. Netanyahu's comments were a formal response to a speech last week by Egyptian President Abdel Fattah al-Sisi, who promised Israel warmer ties if it accepted efforts to resume peace talks. "The Arab peace initiative includes positive elements that can help revive constructive negotiations with the Palestinians," Netanyahu said, echoing comments he made a year ago to Israeli reporters. "We are willing to negotiate with the Arab states on revisions to that initiative so that it reflects the dramatic changes in the region since 2002 but maintains the agreed goal of two states for two peoples," he added. His comments were also  made in English during a speech that was mostly in Hebrew. Netanyahu spoke moments after Avigdor Lieberman was sworn in as Israel's new defense minister and Israel's fragile right-wing coalition gained support in parliament. Netanyahu appeared to indicate that the new far-right defense minister's inclusion in the government did not spell an end to peace efforts with the Palestinians.
May 31, 2016
http://www.ynetnews.com/articles/0,7340,L-4810022,00.html
http://www.jpost.com/Israel-News/Politics-And-Diplomacy/Analysis-Netanyahus-call-for-a-revised-Saudi-initiative-may-be-too-little-too-late-455524
http://debka.com/newsupdatepopup/16482/Israel-s-new-defense-minister-backs-two-state-solution
"Do not keep silent, O God! Do not hold Your peace, And do not be still, O God! 2 For behold, Your enemies make a tumult; And those who hate You have lifted up their head. 3 They have taken crafty counsel against Your people, And consulted together against Your sheltered ones. 4 They have said, "Come, and let us cut them off from being a nation, That the name of Israel may be remembered no more." (Psalm 83)
Saudi Arabia
Headline:     Houthis launch missile into Saudi
Headline:  Yemen clashes kill 38 rebels, loyalists
Yemen's Houthi rebels have launched a missile over the border into Saudi Arabia in the latest violation of a shaky truce between the insurgents and the Yemeni government. Pro-Houthi television channel al-Masirah said Monday that the rebels had launched a long-range missile into Saudi territory. Saudi Arabia's military said in a statement that several missiles had hit the Jizanborder region, the first such strike in over a month, without wounding anyone. A truce between the warring parties that began April 10 has been deteriorating in recent days, with violations. The conflict in Yemen pits Shiite Houthi rebels and supporters of a former president against Yemen's internationally recognized government, supported by a Saudi-led, U.S.-backed coalition. Al Arabiya news channel's correspondent said Saudi Arabia's army thwarted an attack on positions in Jazan. He added that skirmishes has erupted, and that Saudi forces repelled the attack by Houthi militias on Al Khubah and Tawal in Jazan. Days ago, the Saudi Interior Ministry said that one Saudi soldier was killed and three others were wounded when a landmine exploded on the border with Yemen. The blast hit a border patrol in the southwestern province of Jazan, the ministry said in a statement.
May 31, 2016
http://english.alarabiya.net/en/News/middle-east/2016/05/31/Houthis-launch-missile-into-Saudi-.html
http://www.dailystar.com.lb/News/Middle-East/2016/May-31/354568-new-yemen-clashes-kill-38-rebels-loyalists.ashx
Headline:     Roadside bombs kills 6 soldiers in Egypt's Sinai Peninsula
Egyptian security and hospital officials say a roadside bomb has struck a military armored vehicle in the restive northern part of the Sinai Peninsula, killing six soldiers. The officials say the attack on Tuesday also wounded six other soldiers. The officials spoke on condition of anonymity because they were not authorized to speak to the media. There was no immediate claim of responsibility for the attack, which bore the hallmarks of the Islamic State group, which is fighting army and security forces in northern Sinai. Militants have been battling security forces in that area for years, but their attacks have grown much deadlier and more frequent since the ouster in July 2013 of the Islamist Mohammed Morsi, Egypt's first freely elected president, following mass protests against his divisive, one-year rule.
May 31, 2016
http://www.miamiherald.com/news/nation-world/article80843007.html
Syria Iraq ISIS- the Islamic State of Iraq and Sham (the Levant) ISIS=ISIL=IS=Daash
Iraq                              Syria                          Kurdistan
Syria Headline:      Heavy air strikes on Syria's Idlib kill and injure dozens: monitor
Syria Headline: Unidentified jets bomb Syrian rebel group Ahrar Al-Sham's main camp
Heavy air strikes in Syria's rebel-held city of Idlib on Monday evening killed and injured more than 150 people, the Syrian Observatory for Human Rights said. The war monitor said it believed the planes were Russian. At least seven strikes hit the western Syrian city, it added. Some struck the area where the national hospital is located, the war monitor said, noting that it did not think the strikes hit the hospital itself.
May 31, 2016
https://www.yahoo.com/news/heavy-air-strikes-syrias-idlib-kill-injure-dozens-214858557.html?nhp=1
http://english.alarabiya.net/en/News/middle-east/2016/05/31/Russian-raids-on-northwestern-Syrian-city-kill-civilians-.html
Syria Headline:      Kurdish-led force seizes ground from ISIS in Syria
US-backed Kurdish-led fighters have seized ground from the Islamic State jihadist group in Syria, a monitor said Tuesday, as the jihadists come under attack in their Fallujah bastion in neighboring Iraq. The Syrian Democratic Forces, who control a swathe of territory along the Turkish border, launcheda push south towards the ISIS stronghold of Raqqa last week, capturing a string of villages in the north of Raqqa province. "The SDF has captured 12 villages… northwest of Raqqa in the past 36 hours," Syrian Observatory for Human Rights chief Rami Abdel Rahman told AFP. Abdel Rahman said that the villages lie 80 kilometers (50 miles) or more from Raqqa itself but that the jihadists' de facto Syria capital was not the immediate goal. He said the target of the offensive was the town of Tabqa and its adjacent dam on the Euphrates River, which lie some 40 kilometers (25 miles) upstream. ISIS lost 18 fighters in the fighting on Monday, taking its losses since the start of offensive on May 24 to 79, he said. Among those killed were 24 child fighters from ISIS's "Cubs of the Caliphate" recruitment program. The Observatory had no immediate word on SDF losses or any civilian deaths.
May 31, 2016
http://www.israelnationalnews.com/News/News.aspx/213047
Syria Headline:   Syria Situation Report May 21- May 27, 2016
http://www.understandingwar.org/sites/default/files/May%2021-27.pdf
Syria Headline:    Syrian Observatory for Human Rights
https://www.facebook.com/syriahroe http://syriahr.com/en/category/news
http://syriahr.com/en/category/news/
Iraqi Headline:  Iraqi forces thrust into Fallujah from 3 sides
Iraqi Headline: ISIS reportedly uses hundreds of families as human shields to protect Fallujah
Iraqi forces thrust into the city of Fallujah from three directions on Monday marking a new and perilous urban phase in the week-old operation to retake the terrorist bastion. The drive to recapture the first city to be lost from government control in 2014 came as fighting also raged in neighboring Syria, leaving huge numbers of civilians exposed. Led by the elite counter-terrorism service (CTS), Iraq's best trained and most seasoned fighting unit, the forces pushed into Fallujah before dawn, commanders said. "Iraqi forces entered Fallujah under air cover from the international coalition, the Iraqi air force and army aviation, and supported by artillery and tanks," said Lt. Gen. Abdelwahab Al-Saadi, the commander of the operation. "There is resistance from Daesh," he added. The forces have not yet ventured into the city center but they recaptured some areas in a southern suburb after crossing a bridge, and took up positions on the eastern and northern fringes. The only families who were able to flee so far lived in outlying areas, with the biggest wave of displaced reaching camps on Saturday night. "Our resources in the camps are now very strained and with many more expected to flee we might not be able to provide enough drinking water for everyone," said Nasr Muflahi, the Norwegian Refugee Council's Iraq director. "We expect bigger waves of displacement the fiercer the fighting gets."
May 31, 2016
http://www.arabnews.com/node/932306/middle-east
http://www.foxnews.com/world/2016/05/31/iraqi-special-forces-push-into-fallujah-expect-fierce-fight-from-isis.html?intcmp=hplnws
Iraqi Headline: The Campaign for Fallujah
http://www.understandingwar.org/backgrounder/campaign-fallujah-may-26-2016
Iraqi Headline:   Iraq Situation Report May 11-24, 2016
http://iswresearch.blogspot.com/2016/05/iraq-situation-report-may-11-24-2016.html
Iraqi Headline:   Control of Terrain in Iraq: May 23, 2016
http://iswresearch.blogspot.com/2016/05/iraq-control-of-terrain-map-may-23-2016.html
Listed below are the nations which will attack Israel from Ezekiel chapter 38 and their modern day names (see chart above). 
Gog is the leader of the invasion of Israel.
Magog, Meshech, and Tubal comprise modern day Turkey.
Persia is Iran, parts of northern Iraq, and Afghanistan.
Cush is Ethiopia and Sudan.
Put is Libya and will most likely include Tunisia, Algeria, and Morocco.
Gomer is Eastern Turkey.
Beth Togarmah is Armenia.
Headline:    Russia demands Turkey withdraw troops from Iraq
Russia demands that Turkey withdraw its troops from Iraq, the RIA news agency quoted Russian Foreign Minister Sergei Lavrov as saying on Tuesday."This (keeping troops in Iraq) is an absolutely unacceptable position," it cited Lavrov as saying. "In principle, I believe that what the Turks are doing deserves far greater public attention on the part of our Western partners."
May 31, 2016
http://www.jpost.com/Breaking-News/Russia-demands-Turkey-withdraw-troops-from-Iraq-455536
Headline:     Taliban attacks kill 25 officers in 2 days
Headline:  Taliban kill 9, abduct 35 in Afghan bus attacks
Taliban militants overran several checkpoints in southern Helmand province and killed at least 25 policemen over the past two days, officials said Monday, in the first major assaults in the province since the insurgents named a new leader last week. While the Taliban made major inroads in Helmand last year, the violence had seemed relatively contained in recent months, after broad changes by the Afghan Army there and an influx of U.S. troops and advisers. But the fighting has once again intensified, with an increased tempo of attacks in the districts of Nad Ali, Gereshk, Sangin and Marja, as well as in Babaji, a suburb of the provincial capital Lashkar Gah. Gul Agha, a commander of Afghan Local Police militia forces in Gereshk district, said Taliban fighters overran five checkpoints in the district bordering the provincial capital, killed 12 fighters and executed their unit commander. "A local commander named Safar Muhammad Akka was dragged and hanged in Yakhchal area of Gereshk by Taliban," Agha said. "He was an old man, but very anti-Taliban." A regional police commander, Esmatullah Dawlatzai, put the death toll at 25 members of the national police and Afghan Local Police militia fighters, with an additional 15 wounded, across three districts over the past two days. The head of the Helmand provincial council, Abdul Karim Attal, said Monday that as many as 35 to 40 policemen were killed or wounded in the past 24 hours of fighting across several districts. Also, seven police officers were missing, presumably abducted by the Taliban. The attacks in Gereshk were launched Sunday night and lasted for many hours, said Hismatullah Daulatzai, head of police for the greater Helmand zone. Attal said the government had repeatedly announced operations to clear Taliban threats, but little progress had been made.
May 31, 2016
http://www.nwaonline.com/news/2016/may/31/taliban-attacks-kill-25-officers-in-2-d/?news-world
http://www.foxnews.com/world/2016/05/31/taliban-kill-9-abduct-35-in-afghan-bus-attacks.html?intcmp=hplnws
Libya
Headline:      Libyan oil guard says captures coastal town from Islamic State after clashes
A force that controls oil terminals in eastern Libya said it had captured the town of Ben Jawad from Islamic State, pushing the militant group back along a coastal strip they control east of their stronghold of Sirte. Spokesman Ali al-Hassi said five Petroleum Facilities Guard (PFG) fighters had been killed and 18 wounded in fierce clashes in the coastal town, and that fighting was continuing in the nearby town of Nawfiliyah. A Ben Jawad resident told Reuters that PFG forces had entered the town and were combing the area to secure it. If the PFG can hold Ben Jawad it could prove significant, signaling the start of a new front in the campaign against Islamic State. The PFG has declared its support for Libya's U.N.-backed unity government. Other brigades that back the government advanced last week to the outskirts of Sirte from the west. "We launched today's attack to purge and liberate the central region from Daesh (Islamic State), and secure this area under the umbrella of the ministry of defense and the Presidential Council, the Supreme Commander of the Libyan army," Hassi said. The Presidential Council is the unity government's leadership.
May 30, 2016
https://www.yahoo.com/news/libyan-oil-guard-says-captures-coastal-town-islamic-203707415.html?nhp=1
Headline:     ISIS Sanctuary Map May 25, 2016
http://www.understandingwar.org/sites/default/files/ISIS%20Sanctuary%20May%202016_1.pdf
May 18, 2016- 25,000 birds killed due to avian flu in Accra, Ghana
http://www.thepoultrysite.com/poultrynews/37050/ghana-reports-four-new-bird-flu-outbreaks/
May 19, 2016- Mass die off of fish found in a river in Eloor, India
http://www.thehindu.com/news/cities/Kochi/yet-another-mass-fish-kill-at-eloor/article8618731.ece
May 19, 2016- 50,000 birds killed due to avian flu in Emilia-Romagna, Italy
http://www.thepoultrysite.com/poultrynews/37060/more-bird-flu-reported-in-italy/
May 20, 2016- Fish killed in a lake in Cotabato, Philippines
http://www.mb.com.ph/?p=429171
May 21, 2016- Hundreds of dead fish appear in lakes in El Nayar, Mexico
https://translate.google.co.uk/translate?sl=auto&tl=en&js=y&prev=_t&hl=en&ie=UTF-8&u=https%3A%2F%2Fwww.elsiglodetorreon.com.mx%2Fnoticia%2F1226234.aparecen-peces-muertos-en-el-nayar.html&edit-text=&act=url
May 22, 2016- Tons of fish found dead in a lake in Boyaca, Colombia
https://translate.google.co.uk/translate?sl=auto&tl=en&js=y&prev=_t&hl=en&ie=UTF-8&u=http%3A%2F%2Fwww.rcnradio.com%2Flocales%2Femergencia-mortandad-peces-lago-sochagota-paipa%2F&edit-text=&act=url
May 23, 2016- Hundreds of thousands of fish die in a reservoir in Chanthaburi, Thailand
https://translate.google.co.uk/translate?sl=auto&tl=en&js=y&prev=_t&hl=en&ie=UTF-8&u=http%3A%2F%2Fwww.springnews.co.th%2Flocal%2F293997&edit-text=&act=url
May 23, 2016- Massive die off of fish in the waterways of Palm Beach County, Florida
http://cbs12.com/news/local/many-fish-found-dead-and-dying-in-waterways-entering-palm-beach-county
May 24, 2016- Mass die off of fish found in a lake in Nam Dinh, Vietnam
http://translate.google.co.uk/translate?sl=auto&tl=en&js=y&prev=_t&hl=en&ie=UTF-8&u=http%3A%2F%2Fnongnghiep.vn%2Fca-chet-noi-trang-ho-truyen-thong-boc-mui-hoi-thoi-khap-vung-post165153.html&edit-text=&act=url
May 24, 2016- Hundreds of thousands of dead fish wash up on Grand Isle beach in Louisiana
http://www.wwltv.com/news/local/thousands-of-dead-fish-wash-up-on-grand-isle-beach/214159245
May 24, 2016- Large fish kill found on a river in Negros Occidental, Philippines
http://www.sunstar.com.ph/bacolod/local-news/2016/05/25/fish-kill-hits-river-southern-negros-475617
May 26, 2016- Hundreds of dead fish wash up on a beach in Gulfport, Mississippi
http://www.sunherald.com/news/article80147202.html
May 27, 2016- 35,000 birds killed due to avian flu in Cameroon
http://www.heraldandnews.com/news/nation_world/bird-flu-reappears-in-cameroon-killing-thousands-of-birds/article_b5973e34-3fa1-592e-9c4f-36083e99b450.html
May 28, 2016- Humpback whales found dead on beaches in Santa Catarina, Brazil
https://translate.google.co.uk/translate?sl=auto&tl=en&js=y&prev=_t&hl=en&ie=UTF-8&u=http%3A%2F%2Fwww.engeplus.com.br%2Fnoticia%2Fgeral%2F2016%2Fduas-baleias-encalham-em-praias-do-sul-de-sc%2F&edit-text=&act=url
May 29, 2016- Thousands of fish turning up dead along the coast of Catia La Mar in Venezuela
https://translate.google.co.uk/translate?sl=auto&tl=en&js=y&prev=_t&hl=en&ie=UTF-8&u=http%3A%2F%2Fwww.ultimasnoticias.com.ve%2Fnoticias%2Factualidad%2Fregiones%2Finvestigaran-causas-de-peces-muertos-en-orillas-de.aspx&edit-text=&act=url
May 30, 2016- Hundreds of fish die in a lake in Bengaluru, India
http://timesofindia.indiatimes.com/city/bengaluru/Hundreds-of-fish-die-in-Hebbal-Lake/articleshow/52500883.cms
Pestilence & Plagues Luke 21:11 & Revelation 6:8 "And there will be great earthquakes in various places, and famines and pestilences; and there will be fearful sights and great signs from heaven." (Luke) "So I looked, and behold, a pale horse. And the name of him who sat on it was Death, and Hades followed with him. And power was given to them over a fourth of the earth, to kill with sword, with hunger, with death (Thanatos in Greek meaning the death of the body whether natural or violent), and by the beasts of the earth" (Revelation)
Headline:     Cutaneous leishmaniasis: Disfiguring tropical disease sweeps across Middle East
A disfiguring tropical disease is sweeping across the Middle East as a combination of heavy conflict and a breakdown of health care facilities in Isis-occupied areas leaves swathes of people vulnerable to the illness.Cutaneous leishmaniasis is caused by a parasite in the blood stream transmitted through sand fly bites. The disease can result in horrible open sores as well as disfiguring skin lesions, nodules or papules. Leishmaniasis has been endemic in Syria for centuries and was once commonly known as the "Aleppo evil". However, as Syria's civil war continues the resulting refugee crisis has triggered a catastrophic outbreak of the disease. Research published on Thursday in the scientific journal PLOS has found the disease is now affecting hundreds of thousands of people living in refugee camps or trapped in conflict zones. A similar situation may also be unfolding in eastern Libya and Yemen. "We're seeing lots of diseases, including leishmaniasis in these conflict zones and we need to ring-fence them or risk another situation like Ebola out of the conflict zones in West Africa in 2014," Peter Hotez, dean of the US National School of Tropical Medicine, US Science Envoy to the Middle East, and lead author of the PLOS research told the Digital Journal.
May 31, 2016
http://www.independent.co.uk/news/world/middle-east/cutaneous-leishmaniasis-disfiguring-tropical-disease-sweeps-across-middle-east-a7056741.html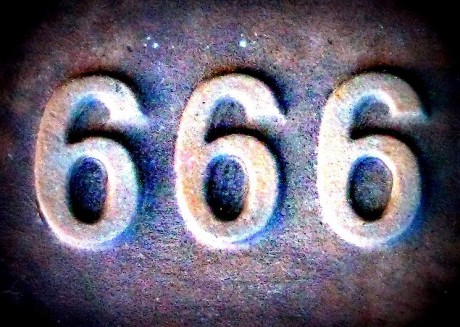 1 Timothy 4:1 The Spirit clearly says that in later times some will abandon the faith and follow deceiving spirits and things taught by demons.
Headline: 6-6-16: Satanists In Los Angeles Will Construct A Giant Pentagram To 'Raise Awareness' For Satanism
On June 6th, a group from the Satanic Temple in Los Angeles will use GPS technology to construct a giant pentagram around the city of Lancaster, which is located in northern Los Angeles County. The goal is to "raise awareness" for Satanism, and it looks like this event has already accomplished that goal. Of course this particular date was chosen because it corresponds closely to "666" and the Mark of the Beast....  http://endoftheamericandream.com/archives/6-6-16-satanists-in-los-angeles-will-construct-a-giant-pentagram-to-raise-awareness-for-satanism
Matthew 24:7 "For nation shall rise against nation, and kingdom against kingdom: and there shall be famines, and pestilences, and earthquakes, in divers places. Luke 21:11 And greatearthquakes shall be in divers places, and famines, and pestilences; andfearful sights and great signs shall there be from heaven." Luke21:25"And there will be signs in the sun, in the moon, and in the stars; and on the earth distress of nations, with perplexity, the sea and the waves roaring"
***All earthquakes are instantly posted to my Facebook page; Please be sure to visit my Facebook page to see ALL the maps of the large earthquakes from March 2014 – today

https://www.facebook.com/media/set/?set=a.931241630279041.1073741830.353621338041076&type=3
June 1, 2016 Earthquake measuring 6.1 shakes parts of Taiwan, including capital
The U.S. Geological Survey originally recorded the quake, centred about 110 km (70 miles) northeast of Taipei, with a magnitude of 6.4. Taiwan's Central Weather Bureau put the magnitude at 7.2.
http://tuoitrenews.vn/international/35101/earthquake-measuring-61-shakes-parts-of-taiwan-including-capital
Headline:    What's shaking?
List & map of USGS Earthquakes
http://earthquake.usgs.gov/earthquakes/map/#{%22feed%22%3A%221day_m25%22%2C%22search%22%3Anull%2C%22sort%22%3A%22newest%22%2C%22basemap%22%3A%22grayscale%22%2C%22autoUpdate%22%3Atrue%2C%22restrictListToMap%22%3Atrue%2C%22timeZone%22%3A%22local%22%2C%22mapposition%22%3A[[-82.49482361179572%2C-81.2109375]%2C[82.44876405595812%2C481.28906250000006]]%2C%22overlays%22%3A{%22plates%22%3Atrue}%2C%22viewModes%22%3A{%22map%22%3Atrue%2C%22list%22%3Atrue%2C%22settings%22%3Afalse%2C%22help%22%3Afalse}}