Download The Last Chronicles of Planet Earth December 6 2017 Edition written by Frank DiMora
  "Behold, I will make Jerusalem a cup of trembling unto all the people round about, when they shall be in the siege both against Judah and against Jerusalem. And in that day will I make Jerusalem a burdensome stone for all people: all that burden themselves with it shall be cut in pieces, though all the people of the earth be gathered together against it." (Zechariah 12)
In my post yesterday I gave you a lot of news concerning the troubles brewing around the world concerning the city of Jerusalem. When you read the news headline below you will see that President Trump is going to make a speech about moving the U.S. embassy to Jerusalem.  The question is what is Trump going to do?  Is he brave enough to really come out and tell the world he doesn't care what every other leader thinks about what he does and, informs everyone that he is going ahead with the move? Or was the information leaked about the move just a test to see how the world would react to such an announcement?  When Donald Trump was elected many people who read the Bible said Trump is like Cyrus the king for the Jews. Who is Cyrus?
Cyrus is a king mentioned more than 30 times in the Bible and is identified as Cyrus the Great (also Cyrus II or Cyrus the Elder) who reigned over Persia between 539—530 BC. This pagan king is important in Jewish history because it was under his rule that Jews were first allowed to return to Israel after 70 years of captivity.

In one of the most amazing prophecies of the Bible, Isaiah predicts Cyrus' decree to free the Jews. One hundred fifty years before Cyrus lived, the prophet calls him by name and gives details of Cyrus' benevolence to the Jews: "This is what the Lord says to his anointed, to Cyrus, whose right hand I take hold of to subdue nations before him . . . 'I summon you by name and bestow on you a title of honor, though you do not acknowledge me'" (Isaiah 45:1, 4; see also 41:2-25; 42:6). Evincing His sovereignty over all nations, God says of Cyrus, "He is my shepherd and will accomplish all that I please" (Isaiah 44:28).

Cyrus's decree releasing the Jewish people, in fulfillment of prophecy, is recorded in 2 Chronicles 36:22–23: "Now in the first year of Cyrus king of Persia, that the word of the LORD by the mouth of Jeremiah might be fulfilled, the LORD stirred up the spirit of Cyrus king of Persia, so that he made a proclamation throughout all his kingdom and also put it in writing: 'Thus says Cyrus king of Persia, "The LORD, the God of heaven, has given me all the kingdoms of the earth, and he has charged me to build him a house at Jerusalem, which is in Judah. Whoever is among you of all his people, may the LORD his God be with him. Let him go up."'" Other Old Testament books that mention Cyrus include Ezra and Daniel.

King Cyrus actively assisted the Jews in rebuilding the temple in Jerusalem under Ezra and Zerubbabel. Cyrus restored the temple treasures to Jerusalem and allowed building expenses to be paid from the royal treasury (Ezra 1:4–11; 6:4–5). Cyrus's beneficence helped to restart the temple worship practices that had languished during the 70 years of the Jews' captivity. Some commentators point to Cyrus's decree to rebuild Jerusalem as the official beginning of Judaism.
If Donald Trump is like King Cyrus and is being used by God than we can expect President Trump to move the U.S. embassy to Jerusalem.  Who knows maybe like King Cyrus Trump will also help push for the Jews to rebuild their Jewish Temple that was destroyed in 70 AD.  I do know this for sure, both Daniel the prophet and Jesus the Messiah showed us in the last days the Jews were going to rebuild their Temple and start their animal sacrifices again.  I think if Trump does go ahead with moving the embassy to Jerusalem it just may be the first step in a set of prophecies that have not yet been fulfilled. Time will tell.  In any case an embassy move would for sure turn many nations against Israel and help fulfill the Zechariah prophecy.  
As you keep reading this post you will find out why this next report below is really important for the reader!!!!  For those of you who are my regular viewers you know where this type of news is headed.
 PALESTINIAN ENVOY SAYS US RECOGNITION OF JERUSALEM IS 'DECLARING WAR'
"He is declaring war in the Middle East, he is declaring war against 1.5 billion Muslims (and) hundreds of millions of Christians that are not going to accept the holy shrines to be totally under the hegemony of Israel," Hassassian added.
http://www.jpost.com/Arab-Israeli-Conflict/Palestinian-envoy-says-US-recognition-of-Jerusalem-is-declaring-war-517159
 http://www.jpost.com/Breaking-News/Trump-calls-Abbas-on-the-eve-of-potential-embassy-move-517063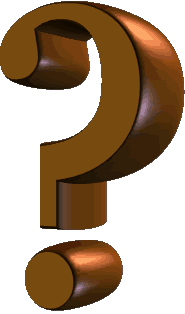 Please email me and tell me what you think President Trump will do? Will he tell the world he is going ahead with the move or not? My email address is endtimesresearchministry@yahoo.com. I will post the results.  
 White House Reveals: President Donald Trump will give speech on Jerusalem tomorrow – and it is expected to ROCK the world
"U.S. President Donald Trump will give a speech on Wednesday in which he will announce whether he intends to press ahead with plans to move the U.S. embassy to Jerusalem, the White House said on Tuesday."I know there have been a lot of questions regarding the president's decision on Jerusalem," White House press secretary Sarah Huckabee Sanders told a media briefing, according to the AFP news agency. "Tomorrow, the president will deliver remarks regarding his action," she added. "I'm not going to get ahead of the president's remarks," Sanders stressed when asked whether Trump would heed the advice of allies warning that moving the embassy could spark widespread unrest in the Middle East. Her remarks came following a report earlier on Tuesday which stated that Trump will recognize Jerusalem as the capital of the State of Israel in Wednesday's speech and will also announce the beginning of the process of moving the embassy from Tel Aviv to Jerusalem, but will sign the waiver which would delay the move by another six months."  https://www.jewsnews.co.il/2017/12/06/white-house-reveals-president-donald-trump-will-give-speech-on-jerusalem-tomorrow-and-it-is-expected-to-rock-the-world.html
https://apnews.com/4e658c25450a460c80d4f2d9ac38a632/Warnings-intensify-as-Trump-readies-Jerusalem-declaration
SIDE NOTE: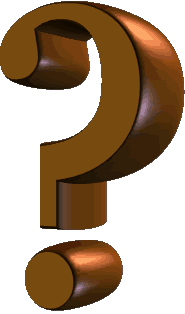 I would also like to hear from you concerning Lauren's prophecy date for the Lord's return. E-mail and tell me what you think of her prophecy? Are in agreement with me that this is a false prophecy or, do you fall in Lauren's camp in believing Jesus is going to return on Dec. the 12th? To see what Lauren stated go to link below.  My e-mail address is endtimesresearchministry@yahoo.com.
http://endtimesresearchministry.com/nov-27-2017-lauren-warning-jesus-to-return-on-dec-12-2017-my-warning-to-lauren/
Here we go again! Yesterday I also posted on news concerning a huge fire burning in Ventura Ca. Now this morning when I woke up there is yet another fire burning now in Southern Ca. You would think California was still in the fire season but we aren't. California's heat waves in 2017, have taken its toll. Everything is dry from the sun's heat and it doesn't take much to set off another fire.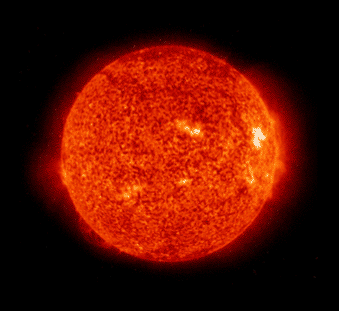 Revelation 7:16 They shall hunger no more, neither thirst any more; neither shall the sun light on them, nor any heat. Revelation 16:8 8And the fourth angel poured out his vial upon the sun; and power was given unto him to scorch men with fire.
Southern California fires live updates: 405 Freeway closed in Brentwood as new fire burns near Getty Center
"Multiple are raging in Southern California. A series of Santa Ana wind-driven wildfires have destroyed at least 180 structures, forced thousands to flee and smothered the region with smoke in what officials predicted would be a pitched battle for days.
Here's what you need to know:
Ventura County fire: The Thomas fire has reached the Pacific Ocean unchecked and jumped the 101 Freeway into Solimar Beach. It has consumed 50,500 acres and 27,000 people were forced to flee. For now, the 101 Freeway remains open."
http://www.latimes.com/local/california/la-me-southern-california-wildfires-live-updates-htmlstory.html
Take a look at what the Apostle Peter stated in 1 Peter 5:8 "Be sober, be vigilant; because your adversary the devil, as a roaring lion, walketh about, seeking whom he may devour".  I'm not sure if Jim Carry ever read 1Peter 5:8 or not but at least Carry is showing the public that what was stated in the Bible is truth. Below Carry you see just a few of Hollywood's Satan characters. 
Jim Carrey: 'The Illuminati is Brainwashing Children into Worshipping Satan'
"Those dark forces who control everything – the Illuminati – the Illumi-nutty – they are working hard to eradicate tradition values."Satanism is being pushed through movies, TV, and pop music to brainwash young minds into following Satan. "You must of all seen that, right?"It's everywhere and has been for years."
http://www.neonnettle.com/features/1265-jim-carrey-the-illuminati-is-brainwashing-children-into-worshipping-satan-
https://www.theguardian.com/tv-and-radio/tvandradioblog/2016/mar/08/lucifer-damien-a-and-e-tv-devil
http://www.denofgeek.com/us/movies/top-37-classiest-satans-in-film-tv/88319/top-37-classiest-satans-in-films-or-tv-shows-ive-seen-in-the-past-two-weeks
Anyone watching the nightly news would have to admit we are hearing a lot of news concerning the possibility of another war breaking out. North Korea's treat against the U.S. has been in the news now for months and recently you  have been exposed to the rumors that a war could break out if Trump moves the U.S. embassy to Jerusalem.  Almost everyday some news agency is reporting Iran is going to go to war against Israel and today is no exception as you will see below. These are only a few of the rumors of war Christ warned us about. Wait a minute! Keep in mind these prophecies are taking place at the same time as all of the rest of the signs Jesus warned us about for one single generation as seen in Matthew chapter 24.  
WW3 RED ALERT: US families urged to EVACUATE military bases near Seoul amid fears North Korea WAR 'close'

FAMILIES of US military should leave South Korea because war between America and Pyongyang is "getting close", according to a senior US Senator and ex-Air Force Colonel. https://www.jewsnews.co.il/2017/12/05/ww3-red-alert-us-families-urged-to-evacuate-military-bases-near-seoul-amid-fears-north-korea-war-close.html
MAHDI: Is Iran Trying to Bring Islamic End-of-Days in Syria?

"Iran is establishing bases in Syria, but according to some sources, their preparations to engage Israel are motivated far more by Messianic aspirations than military or political ones."
Iran has frequently stated its desire to destroy Israel, claiming the Jewish state as the focus of its nuclear and long-range missile program. Iran has also funneled millions of dollars into proxy enemies of Israel, like Hezbollah in Lebanon and Syrian President Bashar al-Assad.
According to Debka, a Middle East military analysis site, Iran is now stepping up its pace, having established 13 military installations in Syria. Some experts see behind this a sinister desire for the end of the world – Islam style.
Indeed, the escalation of Iranian military efforts in Syria are religiously motivated, Ryan Mauro, a political analyst for the Clarion Project, explained in a recent interview."
 https://www.jewsnews.co.il/2017/12/05/mahdi-is-iran-trying-to-bring-islamic-end-of-days-in-syria.html
 The news report above entitled:MAHDI: Is Iran Trying to Bring Islamic End-of-Days in Syria? is a reminder to those who have read the Ezekiel 38 prophecy where God told us that Iran along with a host of other Islamic nations will attack Israel in the last days. Moving the U.S. embassy to Jerusalem would be just another tool used by Iran to persuade other Islamic nations to go after Israel.
Now, for those of you who are not familiar with the Ezekiel 38 war you will need to know that this war will not start until the following scripture is fulfilled. Ezekiel 38:11  11 You will say, "I will invade a land of unwalled villages; I will attack a peaceful and unsuspecting people-all of them living without walls and without gates and bars. To show you what God said to Ezekiel is true take a look at the picture below. You will see that Israel has in fact put up walls, gates, and pars! When I was in Israel and saw these bars, gates, and walls first hand they increased my faith all the more because I witnessed in reality what Ezekiel was talking about. As I said many times before I believe a war is coming against Israel that in the end as Israel wins that war they will feel safe enough to remove those bars, gates, and walls. That war may turn out to be the Psalm 83 war. 
Is my ministry helping you get ready to meet Jesus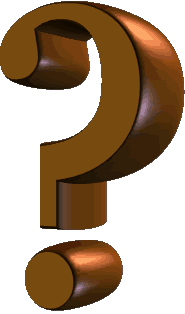 If so please email me and let me know. endtimesresearchministry@yahoo.com 
Warnings intensify as Trump readies Jerusalem declaratiohttps://apnews.com/4e658c25450a460c80d4f2d9ac38a632/Warnings-intensify-as-Trump-readies-Jerusalem-declaration

Trump's Big Gamble on Moving the U.S. Embassy to Jerusalem
https://blogs.wsj.com/washwire/2017/12/06/capital-journal-wed-8/
Everywhere you look today you will find sexually immoral material. You will see samples of this in TV ads, TV shows, movies, magazines, bill boards, and of course on the internet as Satan entices people to move away from Christ and indulge in practices that Jesus knows is not good for you. Look what Jesus teaches us in 1 Corinthians 6:9-11 "Or do you not know that the unrighteous will not inherit the kingdom of God? Do not be deceived: neither the sexually immoral, nor idolaters, nor adulterers, nor men who practice homosexuality, nor thieves, nor the greedy, nor drunkards, nor revilers, nor swindlers will inherit the kingdom of God. And such were some of you. But you were washed, you were sanctified, you were justified in the name of the Lord Jesus Christ and by the Spirit of our God. 
In the past week Al Franken has joined the list of men in high places that have been accused of sexual immoral acts against women. Take a look at the list of news reports points to what Paul wrote about but, before you scroll down to see the links keep this thought in mind what Jesus said about forgiveness.  It should be everyone's prayer that anyone who has done these types of acts would truly repent so they be forgiven by our Lord. For those who don't think it's important to heed what Christ says they will just have to deal with the matter when they see Jesus face to face at the judgement seat. I pray everyone of these people will come to Christ. 
Look no one is perfect! Why do you think Jesus gives us His grace? Without His grace and forgiveness none us would be able to enter into His kingdom. When you take a look at the links below you will notice even people who claim to know Jesus have also fallen into this sexual immoral trap. This is why it is so important to stay as close to Christ as you can and remain in His word. Satan is taking people down one at a time.
SOME FORGIVENESS SCRIPTURES
Mark 11:25 And whenever you stand praying, forgive, if you have anything against anyone, so that your Father also who is in heaven may forgive you your trespasses."
Ephesians 4:32 Be kind to one another, tenderhearted, forgiving one another, as God in Christ forgave you.
1 John 1:9 If we confess our sins, he is faithful and just to forgive us our sins and to cleanse us from all unrighteousness.
Matthew 6:15 But if you do not forgive others their trespasses, neither will your Father forgive your trespasses.
Matthew 18:21-22 Then Peter came up and said to him, "Lord, how often will my brother sin against me, and I forgive him? As many as seven times?" Jesus said to him, "I do not say to you seven times, but seventy times seven.
Matthew 6:14-15 For if you forgive others their trespasses, your heavenly Father will also forgive you, but if you do not forgive others their trespasses, neither will your Father forgive your trespasses.
Luke 6:37 "Judge not, and you will not be judged; condemn not, and you will not be condemned; forgive, and you will be forgiven;
James 5:16 Therefore, confess your sins to one another and pray for one another, that you may be healed. The prayer of a righteous person has great power as it is working.
THE NEWS 
From today's news :  https://www.cnbc.com/2017/12/06/another-woman-accuses-al-franken-of-sex-misconduct-senator-denies-it.html
More News
bing.com/news

Longtime NBC News anchor Matt Lauer has been fired after the network received a detailed complaint ... Halperin was a regular panelist on MSNBC's 'Morning Joe." CBS News and PBS …

1.Assemblyman Raul Bocanegra should resign over sexual ...

2.www.dailynews.com/.../assemblyman-raul...resign-over-sexual-misconduct

3.Oct 30, 2017 · Assemblyman Raul Bocanegra should resign over sexual misconduct ... and we ask that he step down immediately. ... Daily News Man, ...

4.Julian Carroll Asked to Resign Over Groping - Kentucky

5.www.westkentuckystar.com/News/State/Kentucky/Julian-Carroll-Asked...

6.Julian Carroll Asked to Resign Over ... Spectrum News of Louisville reported Saturday the ... which shows the man refusing Carroll's sexual proposition and ...

7.SUPPORTERS CALL ON MAYOR FILNER TO RESIGN OVER …

8.www.eastcountymagazine.org/...resign-over-alleged-sexual-harassment...

9.SUPPORTERS CALL ON MAYOR FILNER TO RESIGN OVER ALLEGED SEXUAL ... where she "respectfully asked him to step down ... not resign. The Bob Filner I know is a man of ...