FREE Bible prophecy documentary book download proving our generation will see the return of the Lord. Do you want to know what is going to happen in the future before it actually takes place? The Word of God provides you with specific details about our future and all of these things are coming to pass in this generation. If you aren't saved yet this is a must read! Download The Last Chronicles of Planet Earth August 2 2019 edition written by Frank DiMora - Copy
Syria:  In chapter 10 I stated Syria is not listed in the nations that will attack Israel in the Ezekiel war.  In this chapter I will  show you how Syria's friendships with Russia, Iran, and Turkey will play a role in this war even though Syria is not in this war. God has noticed Syria's hatred, and soon He will deal with Syria.  There is no question that the current tensions between Israel and Syria have been escalating. What is this tension leading up to? Read Isaiah 17:1 "The burden of Damascus. Behold, Damascus is taken away from being a city, and it shall be a ruinous heap."  War is coming again in the Middleeast and in the news in the very near future you will see that Syria has been wiped out. One by one everything Jesus warned us about is coming to pass. Don't believe Christ yet? Just remember what you read here today and keep your eyes on the news because God is true and this unfulfilled prophecy is about to be added to the list of fulfilled prophecies in our generation.
Syrian media: Israeli missile hits in Quneitra
An Israeli missile hit a village in the Quneitra countryside in Syria's Golan Heights near the frontier between the two countries on Thursday, Syrian state media said. State news agency SANA described it as "an Israeli attack" that caused only material damages. The Al Majd Hadith TV channel reported that Hezbollah militants were seen in the area sometime before the strike.
https://www.ynetnews.com/articles/0,7340,L-5561904,00.html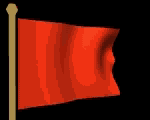 [Hosea 4:1-3] "There is no faithfulness, no love, no acknowledgment of God in the land. There is only cursing, lying and murder, stealing and adultery; they break all bounds, and bloodshed follows bloodshed. Because of this the land mourns, and all who live in it waste away; the beasts of the field and the birds of the air and the fish of the sea are dying.
Yesterday I posted latest  report concerning the mass die off of birds, fish, and animals. I keep asking you to watch the news as you will see these types of reports keep coming in. Well here more of those reports.
July 29, 2019 - Hundreds of water birds dead due to disease in Albufera, Spain. 
https://elpais.com/ccaa/2019/07/29/valencia/1564404961_860290.html
July 29, 2019 - Thousands of dead fish appear in a lagoon in Jalisco, Mexico. https://www.cooperativa.cl/noticias/mundo/mexico/miles-de-peces-aparecieron-muertos-en-una-laguna-mexicana/2019-07-29/113957.html
July 30, 2019 - Thousands of birds dead due to avian flu in various states in Mexico. 
https://avicultura.info/tras-4-nuevos-focos-de-influenza-aviar-mueren-miles-de-aves-en-mexico/
July 30, 2019 - Mass die off of birds 'mysteriously' falling dead from sky in Somerset, England. 
https://www.dailystar.co.uk/news/latest-news/795096/birds-falling-from-sky-end-of-days-bible-sign-rabbi-hebrew-wells-rapture
July 30, 2019 - Dozens of birds fall dead from sky in Kaliningrad, Russia. 
https://news.rambler.ru/incidents/42580644-desyatki-mertvyh-ptits-upali-na-trotuar-v-kaliningrade/
July 30, 2019 - Hundreds of dead fish and eels found in a canal in London, England.
https://www.standard.co.uk/news/london/probe-launched-as-hundreds-of-dead-fish-found-in-london-canal-a4202176.html
July 30, 2019 - 200+ reindeer found dead in Svalbard, Norway. 
https://www.theguardian.com/world/2019/jul/30/deaths-of-200-reindeer-in-arctic-caused-by-climate-change-say-researchers
July 30, 2019 - Hundreds of baby turtles found dead on a beach in Quintana Roo, Mexico. 
https://elmanana.com.mx/cientos-de-tortugas-muertas-por-sargazo/
   "There will be…earthquakes in various places.  All these are the beginning of birth pains" (Matthew 24:7b-8).  "The earth shall reel to and fro like a drunkard, and shall be removed like a cottage; and the transgression thereof shall be heavy upon it; and it shall fall, and not rise again" (Isaiah 24:20).
Below are the new reports of great earthquakes which are now listed in my free prophecy book.