fjdimora@gmail.com
FREE Bible prophecy documentary book download proving our generation will see the return of the Lord. Do you want to know what is going to happen in the future before it actually takes place? The Word of God provides you with specific details about our future and all of these things are coming to pass in this generation. If you aren't saved yet this is a must read!
 Download The Last Chronicles of Planet Earth November 9 2019 edition written by Frank DiMora
Revelation 16:15
"Behold, I am coming as a thief. Blessed is he who watches, and keeps his garments, lest he walk naked and they see his shame." The facts can not be over looked. The last day facts are in our face now on a daily basis. Are you missing the last day signs? Lord I hope not as we are much to close to seeing Jesus fulfill the rest of the prophecies that need to be finished before He returns. Time is short. 
In the Old Testament there is a prophecy about a future war against Israel. That prophecy is found in Psalm 83. This is what the first part of the Psalm says.  "1Keep not thou silence, O God: hold not thy peace, and be not still, O God. 2 For, lo, thine enemies make a tumult: and they that hate thee have lifted up the head.3 They have taken crafty counsel against thy people, and consulted against thy hidden ones.4 They have said, Come, and let us cut them off from being a nation; that the name of Israel may be no more in remembrance.5 For they have consulted together with one consent: they are confederate against thee:"
In the picture below you will see the nations that Psalm 83 is warning us about. One of the people that will join in on the attack against Israel are the Palestinians who live in the Gaza Strip. At present this is where the Islamic Jihad is which are part of the Palestinians and of course Hamas.  At the present time Israel again is facing missiles being launched from the same people as listed in that Psalm prophecy. Today in Fox News it was reported that 400 rockets have been launched at the Jews. 
Over the years I have continued to warn people that the enemies like those in the Gaza will never stop launching rockets and missiles at Israel.
Check out some of my past warnings concerning the PLO not stopping their attacks on Israel. Below are three of my quotes which you Google if you like.
Oct 29, 2013 - Keep in mind hat the demands by the PLO in the peace talks are what most ... We may not be able to give you the exact details on everything but ,God has ... Hamas will never stop launching rockets at Israel ... Here we are almost five years later and the enemy of Israel is continuing to fire rocket at the Jews!

Mar 9, 2012 - My book was written in the hope that those reading it will be driven to the ... In my video I said the PLO would not stop sending rockets into Israel, the ... bowl on the sun, and the sun was given power to scorch people with fire. Apr 7, 2010 - I keep telling you the PLO will not stop these types of... living under their jurisdiction to continue firing rockets and mortars at Jewish towns.
As you can see from the news below as in the past when Israel attacks the PLO the PLO asked for a ceasefire. Then when Israel gives them that ceasefire it isn't long before the PLO starts sending more of these rockets at the Jews.  
Right Before "CeaseFire", Israel Offs Another Terrorist Mastermind, CeaseFire Broken 4 Hours Later
"Ma'an News reported that "Egyptian intelligence reached a truce agreement approved by Islamic Jihad and the occupying power, which came into effect at 5:30 AM Thursday. Islamic Jihad spokesman Mussab al-Braim confirmed the deal had been reached. The agreement stipulates that Israel will agree to the terms of the Islamic Jihad movement, most notably the cessation of assassinations as well as a ceasefire regarding the demonstrators of the marches of return, which must be kept peaceful.""But after only four hours, Gaza broke the ceasefire with at least five rockets fired into Israel.  Israel increased the frequency of its strikes and expanded the type of targets, as IAF fighter jets reportedly attacked 10 Islamic Jihad rocket launching teams as the mortars were being launched, killing at least 20. These precision strikes were executed in collaboration between the Southern Command, the Air Force and the IDF Intelligence Unit. They have reportedly limited the Islamic Jihad's capabilities to fire rockets at Israeli civilians."
https://www.breakingisraelnews.com/139958/right-before-cease-fire-kicked-israel-took-out-another-terrorist-mastermind/
No one can tell you for sure exactly how the Psalm 83 war will start. Could it start as a result of the Jews pressing to build their Third Temple? It could because to the Muslims any change in allowing Jews to pray on the Temple Mount to the Muslims an act of war. Could it start if the next Prime Minister gives the okay to actually build that Third Temple?  You bet! Could the war begin because of the content  barrage on rockets to the point where Israel has to use another ground assault which could lead to a  escalating war were the other nations listed in the Psalm 83 war are pulled into that conflict? Current events show us Israel is surrounded by people who over the years have continued to call for Israel's destruction just as the Psalm warns us.  How about an huge earthquake that bring down the Dome of Rock which stands on the Temple Mount. This earthquake could be a sign to the Jews now is the time to build that Temple.  Only the Lord knows what is going to happen to start that war but one thing is very clear, that war is coming soon. As I said in the past I say again, don't except the PLO to stop launching rockets or missiles at Israel it isn't going to happen! 
Here is something to think about. What if via all these rockets being fired at the Jews were these rockets to help the Jews in their quest to build that Third Temple and, force Muslims to attack. Take a look at the report below and you won't think this can't happen.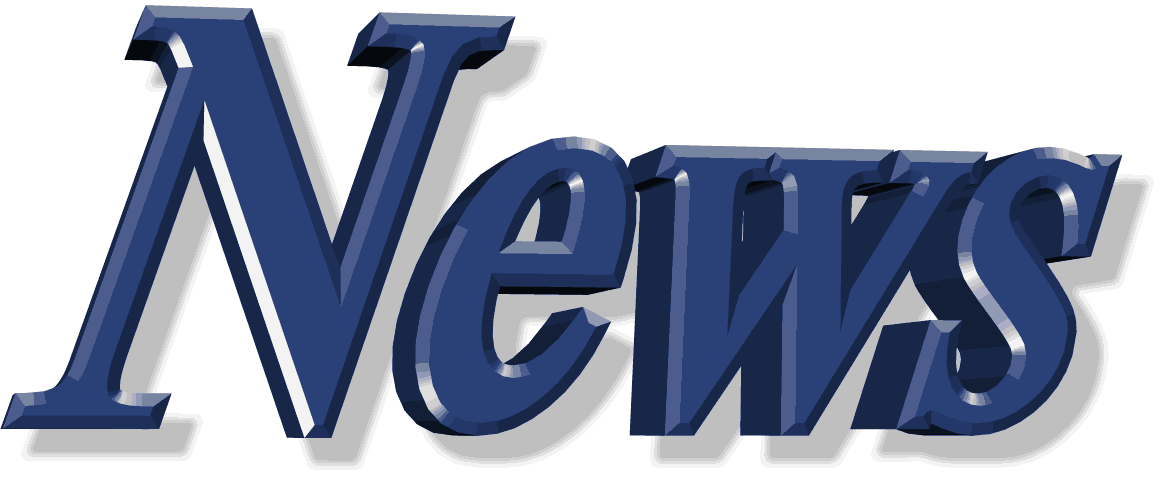 Thanks to Rockets: Police Inadvertently Order Jews to Fulfill Isaiah's Prophecy on Temple Mount
"In an ironic twist, it may be the Islamic Jihad who will bring about this Messianic scenario. On Tuesday, the Palestinian Islamic Jihad (PIJ) fired over 160 projectiles at Israel with some reaching as far as Tel Aviv. The PIJ released a statement that they intended to target Jerusalem in their next wave of attacks. If Color Red sirens sound in Jerusalem while Jews are on the Temple, Isaiah's prophecy will manifest itself explicitly for the first time since the destruction of the Second Temple."
https://www.breakingisraelnews.com/139887/thanks-rockets-police-inadvertently-order-jews-fulfill-prophecy-temple-mount/
Have my warnings over these many years concerning the PLO's not stopping firing rockets and missiles stop on?  Yes, and the news keeping validating what I have been warning you. The news below from Nov. 13, 2019 will again reinforce my warnings.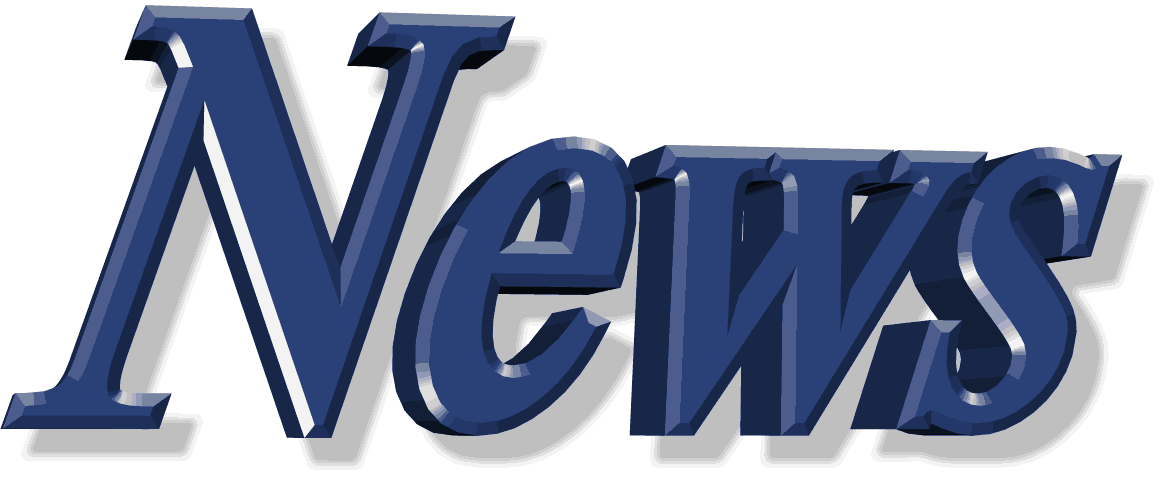 : Islamic Jihad is regrouping after severe blows
"The Islamic Jihad terror organization in Gaza is regrouping, having fired more that 250 rockets at Israeli population centers as of Wednesday morning, an IDF spokesman said.The military spokesperson said the group was reorganizing its forces after it sustained severe hits from the IDF, and was expected to fire more rockets."Islamic Jihad has resumed its rocket fire. The organization is being measured in its use of rockets, launching one every seven minutes or so in the hope of prolonging its capability to attack Israel," the spokesman said." In another section of the same report it stated the following: "But, he added, "it is a very delicate situation and we are continuing to prepare for escalation although we hope none will come." Anyone who have read the Psalm 83 war warning and trusts would God has warned us knows without a doubt there is going to be an escalation between the Jews and its enemies.
https://www.ynetnews.com/articles/0,7340,L-5624666,00.html 
 INVASION AGAINST ISRAEL
"The word of the Lord came to me:  'Son of man, set your face against Gog, of the land of Magog, the chief prince of Meshech and Tubal; prophesy against him and say:  'This is what the Sovereign Lord says:  I am against you, O Gog, chief prince of Meshech and Tubal.  I will turn you around, put hooks in your jaws and bring you out with your whole army—your horses, your horsemen fully armed, and a great horde with large and small shields, all of them brandishing their swords.  Persia, Cush and Put will be with them, all with shields and helmets, also Gomer with all its troops and Beth Togarmah from the far north with all its troops—the many nations with you''" (Ezekiel 38:1-6).
After the Psalm 83 war Israel will again face yet another war against an even bigger attack. This time is will not be the nations that border with Israel. For a complete breakdown on this prophecy you can read the chapter entitled: Invasion Against Israel" in my book. Download The Last Chronicles of Planet Earth November 9 2019 edition written by Frank DiMora What we know from this prophecy is in the last days Israel will be very much alone when this massive attack takes place. Nations from all over the place are going to try to wipe out the Jews. In the news we are seeing the headlines showing that the Lord is setting this future prophecy up to be fulfilled. Notice in the prophecy above I highlighted in yellow the many nations with you. Take a look at Malaysia as they have already stated they will invade Jerusalem on an order!
Islamic Malaysia says its army is on standby waiting for the signal to invade Jerusalem and take it from the Jews
Defence Minister Hishammuddin Tun Hussein said the country should be prepared to face any eventuality. "As the Defence Minister, I am confident that we will carry out any order from the supreme commander of the Malaysian Armed Forces, Yang di-Pertuan Agong, Sultan Muhammad V. "Armed Forces chief (General Tan Sri Raja Mohamed Affandi Raja Mohamed Noor) and the MAF are definitely ready," Mr Hishammuddin, who is also UMNO vice-president, said when winding up the debate at the UMNO General Assembly 2017 on Saturday (Dec 9). Mr Hishammuddin said the United States' plan to make Jerusalem the capital of Israel was a slap in the face for the entire Muslim world.
https://www.frontlinesnews.com/2019/11/13/islamic-malaysia-says-its-army-is-on-standby-waiting-for-the-signal-to-invade-jerusalem-and-take-it-from-the-jews.html

In part of Matthew 24:7 Jesus warned us to look for the last day sign of disease. In my book, in many of my posts, and in many of my YouTube videos I warned to watch for more of the (super-bugs) to appear. Has that warning also come to pass? Take a look at the news below and see for yourself what I warned is happening. Am I anyone special knowing these things? Not at all. What I am is a person who has read the word of God in the Bible and believes His message to us. As a result of my faith in the Lord's warnings I have no problem telling you what is going to happen in the future. After all its not Frank DiMora's warning it really is Christ's warning. All I am doing is letting you know what Jesus has stated and it is up to you to believe that message or reject it. I hope you choose to receive it and be ready when Jesus does returned as promised.
On The Rise? New CDC Report Finds Threat Has Increased From Previous Report In 2013
new report has revealed that drug-resistant "superbugs" are deadlier than originally thought. The new antibiotic resistance threats report comes from the Center for Disease Control and Prevention and highlights the increased threat of these drug-resistant infections. According to the report, nearly 2.8 million people suffer infections from these "superbugs" every year.Of those, 35,000 people die from these stronger infections.The report was formulated by looking at bacteria and fungi, finding 21 different infections and categorizing them as "urgent threats," "serious threats," "concerning threats," and "watch list." However, it does not include parasites or viruses like influenza or HIV.The results of the 2019 report are also higher than in the previous AR threat report published in 2013. It was found at the time that around 2 million people suffered from drug-resistant infections, with nearly 23,000 dying from said infections."Germs continue to spread and develop new types of resistance, and progress may be undermined by some community-associated infections that are on the rise," the report says."
https://www.ibtimes.com/superbugs-rise-new-cdc-report-finds-threat-has-increased-previous-report-2013-2865723
Emerging Infectious Diseases
Emerging infectious diseases are infections that have recently appeared within a population or those whose incidence or geographic range is rapidly increasing or threatens to increase in the near future. Emerging infections can be caused by:
Previously undetected or unknown infectious agents

Known agents that have spread to new geographic locations or new populations

Previously known agents whose role in specific diseases has previously gone unrecognized.

Re-emergence of agents whose incidence of disease had significantly declined in the past, but whose incidence of disease has reappeared. This class of diseases is known as re-emerging infectious diseases.
The World Health Organization warned in its 2007 report that infectious diseases are emerging at a rate that has not been seen before. Since the 1970s, about 40 infectious diseases have been discovered, including SARS, MERS, Ebola, chikungunya, avian flu, swine flu and, most recently, Zika.
With people traveling much more frequently and far greater distances than in the past, living in more densely populated areas, and coming into closer contact with wild animals, the potential for emerging infectious diseases to spread rapidly and cause global epidemics is a major concern."
https://www.bcm.edu/departments/molecular-virology-and-microbiology/emerging-infections-and-biodefense/emerging-infectious-diseases

Fears Of Pneumonic Plague Outbreak After 2 Diagnosed In China - Hospital On Lockdown
"Chinese authorities announced Tuesday that two people have been diagnosed with pneumonic plague at a hospital in Beijing — yes, as in the 'Black Death' which wiped out some 50 million of the world's population during the Middle Ages. Alarmingly, it's the second instance of the plague hitting the region in a matter of months, after last May a Mongolian couple died from bubonic plague after consuming the raw kidney of a marmot, based on a local folk practice."
https://www.zerohedge.com/health/fears-pneumonic-plague-outbreak-after-2-diagnosed-china-hospital-lockdown
"There is no faithfulness, no love, no acknowledgment of God in the land. There is only cursing, lying and murder, stealing and adultery; they break all bounds, and bloodshed follows bloodshed. Because of this the land mourns, and all who live in it waste away; the beasts of the field and the birds of the air and the fish of the sea are dying. [Hosea 4:1-3] 
The bible makes it very clear that the last day diseases won't just wipe out people but the wild life as well. In my book I have listed the reports of birds, fish, and animals dying off in mass number since 2012, and there are thousands of these reports. Below are the newest reports that I will be adding to my book. 
12th Novemeber 2019 - Thousands of migratory birds found dead, 'a mystery' around Sambhar Salt Lake, India. Link
12th Novemeber 2019 - Massive die off of scallops, 'a mystery' in the Yellow Sea, China. Link
12th Novemeber 2019 - 200 elephants dead due to drought in Zimbabwe. Link
11th Novemeber 2019 - Large die off of fish washes up on beach in Cilacap Regency, Indonesia. Link
11th Novemeber 2019 - Hundreds of dead fish found, 'a mystery' in via Ripamonti canal, Italy. Link
10th Novemeber 2019 - 600 dead rats, plus dead fish and birds found washed up on beach in Westport, New Zealand. Link
8th Novemeber 2019 - 4,000 pigs dead due to african swine fever in Sumatra, Indonesia. Link
7th Novemeber 2019 - 37 migratory birds found dead in Jodhpur, India. Link
7th Novemeber 2019 - Massive die off of sardines in a river in Hoi An, Vietnam. Link
4th Novemeber 2019 - Hundreds of dead fish continue to wash up at Marco Island, Florida, America. Link
4th Novemeber 2019 - 10 TONS of fish die in a river in Ninh Binh, Vietnam. Link
31st October 2019 - 20 Million Oysters died off this summer in Ehime and Mie prefectures, Japan. Link
31st October 2019 - Dozens of Pelicans found dead on the coast of Safi, Morocco. Link
30th October 2019 - Hundreds of Koala bears dead due to bush fires in Australia. Link
30th October 2019 - 200 TONS of dead fish in the estuaries of Sinaloa, Mexico. Link
28th October 2019 - Hundreds of dead fish appear in a river in Piracanjuba, Brazil. Link
27th October 2019 - 6 dead dolphins found on beaches in Dzilam de Bravo, Mexico. Link
26th October 2019 - Thousands of dead fish wash up on a beach in Southern Thailand. Link
25th October 2019 - Mass die off of mussels continues in rivers in Virginia, America. Link
25th October 2019 - 25 dead turtles found this year on a beach in Coatzacoalcos, Mexico. Link
I want to make sure you understand that what I have shown you today is only an example of what is going on in these last days. To see just how close we are to the second coming of Jesus I recommend you read my book. The book is free to read and it will give you a much bigger picture of many prophecies not just the ones I have covered here today.
Ask yourself this question. Is Frank right about Jesus warnings and His promise to return to Earth?  After studying the bible since 1977, and watching the news I can tell you without a doubt we are in the last days birth pains Jesus warned us about. Jesus showed us in Matthew chapter 24 the nation who witnessed the nation of Israel being born again as a nation that generation would see His second coming. He point blank tells us the following: 
33 So likewise ye, when ye shall see all these things, know that it is near, even at the doors. 34 Verily I say unto you, This generation shall not pass, till all these things be fulfilled. The Fig tree in Matthew 24 is Israel and Israel we know did fulfill that prophecy because Israel became a nation again for the second time in 1948! This was a major prophecy to be fulfilled and, it is a high alert to everyone who loves Jesus. It was a warning to the world there isn't much time left to lead others to the Lord's salvation. You think you came to my site today by mistake. If you are reading this information today it was an act of the Holy Spirit to speak to your heart concerning receiving Jesus as your Lord and Savior! Ask Him to save you today. Tell Him you know what the bible says it true and your ready to confess your sins to the only one who can save you being JESUS.  Let Jesus write your name in His Book of Life today. Satan has taken to many people to hell I pray he won't take you there but, without the blood of Christ on and in our life there is no way to the Father in heaven. If today you asked Jesus in your life please let me know so I can pray for you. fjdimora@gmail.com.