fjdimora@gmail.com
FREE Bible prophecy documentary book download proving our generation will see the return of the Lord. Do you want to know what is going to happen in the future before it actually takes place? The Word of God provides you with specific details about our future and all of these things are coming to pass in this generation. If you aren't saved yet this is a must read!
 Download The Last Chronicles of Planet Earth November 2 2019 edition written by Frank DiMora
Below are some prophecies for the last days that I want to cover with you in case you are unfamiliar with bible prophecy. What we know is that in the last days when Israel is calling for peace and safety that will be the time when Israel is attacked. Here is that prophecy. "But of the times and the seasons, brethren, ye have no need that I write unto you.  For yourselves know perfectly that the day of the Lord so cometh as a thief in the night.  For when they shall say, Peace and safety; then sudden destruction cometh upon them, as travail upon a woman with child; and they shall not escape" (1 Thessalonians 5:1-3).
You asked who is going to attack Israel? God did not leave us blind to who exactly will be attacking Israel. For that information you need to read Psalm 83. Here is part of that Psalm below. Read that section and I will fill in the gaps for you.  
"A song; a psalm of Asaph. God, do not be silent; God, be not still and unmoved! See how your enemies rage; your foes proudly raise their heads. They conspire against your people, plot against those you protect. They say, "Come, let us wipe out their nation; let Israel's name be mentioned no more!" They scheme with one mind, in league against you: The tents of Ishmael (tents of Edom, not Ishmael) and Edom, the people of Moab and Hagar, Gebal, Ammon, and Amalek, Philistia and the inhabitants of Tyre.  Assyria, too, in league with them gives aid to the descendants of Lot. Selah" (Psalm 83:1-9).
Below you see a picture that gives the nations who are listed to attack Israel. You will see the nations Old Testament name and then who these nations are in modern times as we now know them.
This next prophecy has to do with Syria. It is very easy to understand because God point blank tells us Syria with be wiped out. Look at what Isaiah 17:1 tells us. "The burden of Damascus."Behold, Damascus is taken away from being a city, and it shall be a ruinous heap" (Isaiah 17:1). Read what the prophet Jeremiah tells us about Syria in Jeremiah 49: "23 Concerning Damascus. Hamath is confounded, and Arpad: for they have heard evil tidings: they are fainthearted; there is sorrow on the sea; it cannot be quiet. 24 Damascus is waxed feeble, and turneth herself to flee, and fear hath seized on her: anguish and sorrows have taken her, as a woman in travail. 25 How is the city of praise not left, the city of my joy! 26 Therefore her young men shall fall in her streets, and all the men of war shall be cut off in that day, saith the Lord of hosts. 27 And I will kindle a fire in the wall of Damascus, and it shall consume the palaces of Benhadad."
The question is, will Damascus be wiped out before the attack on Israel or, as a result of the attack on Israel? As the facts stand now the surrounding areas of Damascus already look like that ruinous heap as the result of the 7 year civil war there. Take a look at the photo from 2018, below. Get ready because the Capital Damascus is soon to look the same.
God has also told us what to look for so we will know for sure about the time of the attack on Israel. Read this next prophecy in Zechariah. "And in that day will I make Jerusalem a burdensome stone for all people: all that burden themselves with it shall be cut in pieces, though all the people of the earth be gathered together against it" (Zechariah 12:3). 
If you have been watching the news you must have noticed all the talk about leaving Israel alone. For example: Bernie Sanders Says That As President He Will Divert Aid From Israel And Send It To The Gaza Strip Where It Will Be Used To Bankroll Terror Group Hamas  For more of this type of information go to this link and see who is talking about changing attitudes on Israel. https://www.haaretz.com/us-news/.premium-military-aid-to-israel-becomes-new-battleground-for-2020-democratic-cadndidates-1.8058113
As it was before Hitler began the second world war he focused on the Jewish people and before that war ended he killed 7 million Jewish people. It will be the same in these last days because Satan wants to destroy the Jews in the hope he will stop the rest of the prophecies coming to pass however, every thing Jesus told us about the last days will happen and there isn't anyone who can stop that.  Look at the world and you will see again how the world has turned on the Jews. Below are two reports on this issue.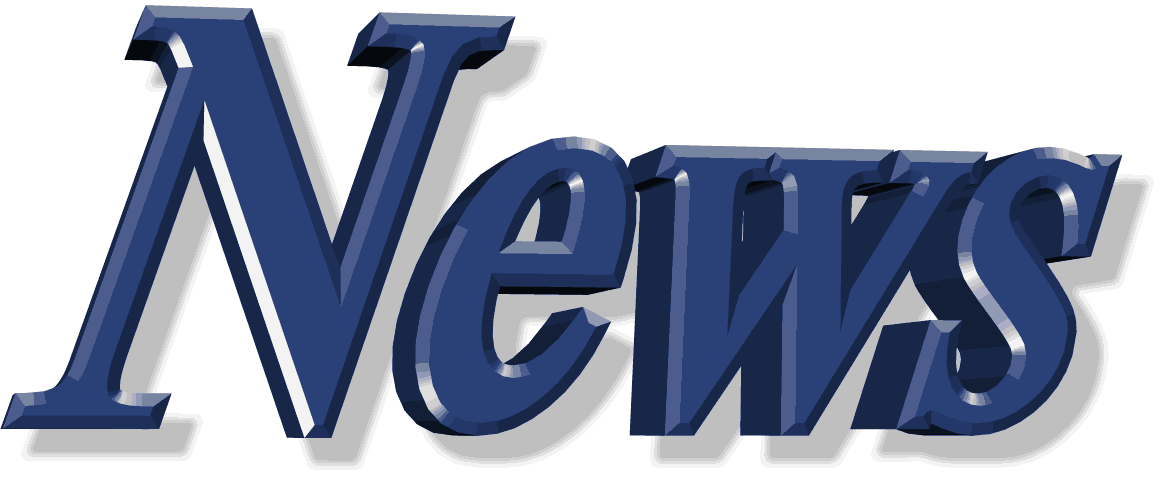 May 2, 2019. More Jews were killed in anti-Semitic violence around the world in 2018 than during any other year in decades, according to a report released . https://time.com/5580312/kantor-center-anti-semitism-report/
Let's be back to the Psalm 83 war prophecy. You already know about Syria. Another nation to attack Israel is Jordan. The swing toward the attack is already in progress. Jordan has had a semi friendship with Israel but that friendship has been stranded as of late especially over the Temple Mount issue.  You see the Jews want to build their Temple on the Temple Mount and to the Arabs this is an act of war since the Arabs believe that Temple Mount in East Jerusalem is all theirs. However, we know for a fact that the Jews will build that Third Temple because Jesus Christ has already revealed to us in His word that is what is going to happen. Below you will see one of the many reports showing the relationship between Israel and Jordan is moving toward that Psalm 83 prophecy of which Jordan will be part of the attack on the Jewish nation.
https://www.haaretz.com/hblocked?returnTo=https%3A%2F%2Fwww.haaretz.com%2Fmiddle-east-news%2F.premium-25-years-after-peace-with-israel-jordanians-see-little-benefit-1.8067457

Here's a little fun fact, there is no nation called Palestine, and there never was. Another little fact is that the pretend nation called Palestine is controlled by a group of terrorists called Hamas who by the way are listed as people to attack Israel in that Psalm 83 war. Whenever any outside aid money has ever gone to Palestine, where did it actually wind up? Funding Hamas terrorist activity as they fire rockets across the border to the sovereign nation of Israel. Check out the current news below.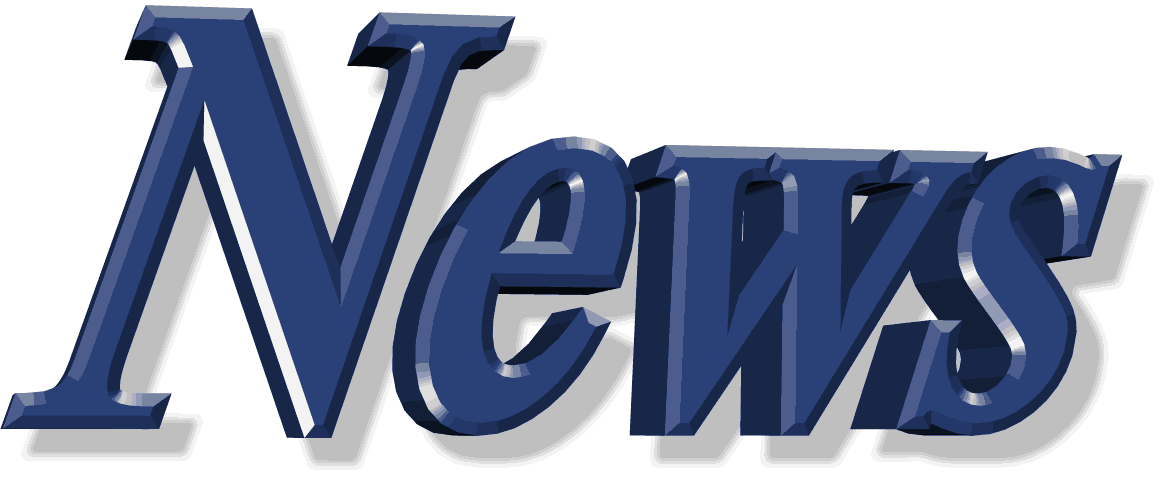 Palestinians launch 10 rockets at Israel, 1 strikes home in Sderot
Late on Friday, Palestinian terrorists launched two barrages of 10 rockets into southern Israel within minutes, damaging an Israeli home. While there were were no reports of casualties, shrapnel damaged a house in the southern town of Sderot and video footage showed a car near the structure with windows blown out by debris. The Israeli military said seven rockets were fired in the first incident and the Iron Dome missile defense system intercepted them. Minutes later, three rockets were launched and only one was intercepted. No Palestinian groups claimed responsibility for the rocket fire. Israel holds Hamas responsible for any fire from the enclave. The terror group says it's committed to an unofficial truce deal, but rogue groups that include Iranian-backed Islamic Jihad and smaller Salafist factions allegedly act independently of Hamas. Earlier Friday, scores of Palestinians mounted violent protests along Gaza-Israel border fence.
https://worldisraelnews.com/palestinians-launch-10-rockets-at-israel-1-strikes-home-in-sderot/?utm_source=MadMimi&utm_medium=email&utm_content=10+Rockets+Fired+at+Israel%2C+1+Hits+Sderot+Home%3B+Iron+Dome+Destroys+Barrage%3B+Israel+Strikes+Hamas%3B+Britain%E2%80%99s+Jewish+Labour+Rejects+Corbyn+in+Election&utm_campaign=20191102_m154953905_10+Rockets+Fired+at+Israel%2C+1+Hits+Sderot+Home%3B+Iron+Dome+Destroys+Barrage%3B+Israel+Strikes+Hamas%3B+Britain%E2%80%99s+Jewish+Labour+Rejects+Corbyn+in+Election&utm_term=Palestinians+Launch+10+Rockets+at+Israel_2C+Strikes+Home+in+Sderot
Notice that Egypt is also seen in that Psalm 83 war.  Most of you know by know that ISIS is bent on the destruction of Israel and where are they right now? In the Sinai. Where is the Sinai? In Egypt. By the time you finish this post you will see the enemies of that Psalm 83 war are in closing in on Israel just as expected they would.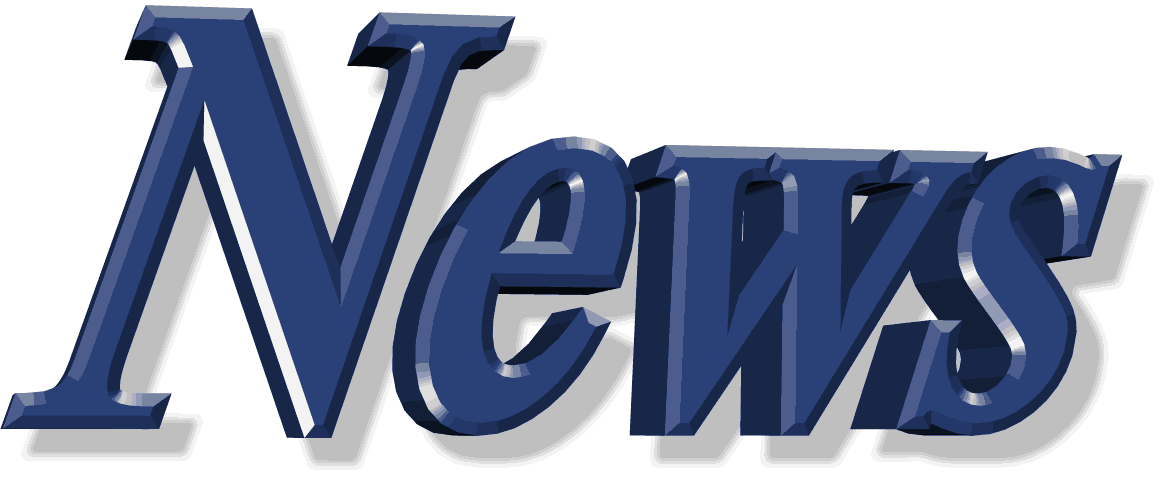 ISIS in Sinai, sitting on Israel's doorstep, swears allegiance to new Islamic State leader
"The ISIS affiliate in Sinai swore allegiance to the new leader named by the group following the death of Abu Bakr al-Baghdadi, it announced on the messaging app Telegram on Saturday. The ISIS branch in Sinai posted pictures of about two dozen fighters standing among trees, with a caption saying they were pledging allegiance to the new leader. Abu Ibrahim al-Hashemi al-Quraishi was named head of ISIS after al-Baghdadi was killed in a raid by U.S. special forces in northern Syria, where he was hiding out in a compound close to the Turkish border. A Thursday audio message announced Quraishi would lead ISIS and confirmed Baghdadi's death. It also vowed revenge against the U.S."
The ISIS Sinai branch is a threat to both Israel and Egypt. ISIS has tried to attack Israel from Sinai but has failed due to Israel's intelligence capabilities.
https://worldisraelnews.com/isis-in-sinai-swears-allegiance-to-new-islamic-state-leader/?utm_source=MadMimi&utm_medium=email&utm_content=Gantz+Slaps+Netanyahu%3A+%E2%80%98My+Gov%27t+will+Know+How+to+Fight%E2%80%99%3B+ISIS+in+Sinai%2C+Menacing+Israel%2C+Vows+Loyalty+to+New+Leader%3B+Israel+Worries+Hezbollah+Upping+Ante&utm_campaign=20191103_m154960585_Gantz+Slaps+Netanyahu%3A+%E2%80%98My+Gov%27t+will+Know+How+to+Fight%E2%80%99%3B+ISIS+in+Sinai%2C+Menacing+Israel%2C+Vows+Loyalty+to+New+Leader%3B+Israel+Worries+Hezbollah+Upping+Ante&utm_term=_0A_09_09_09_09_09_09_09_09_09_09Read+Now_0A_09_09_09_09_09_09_09_09_09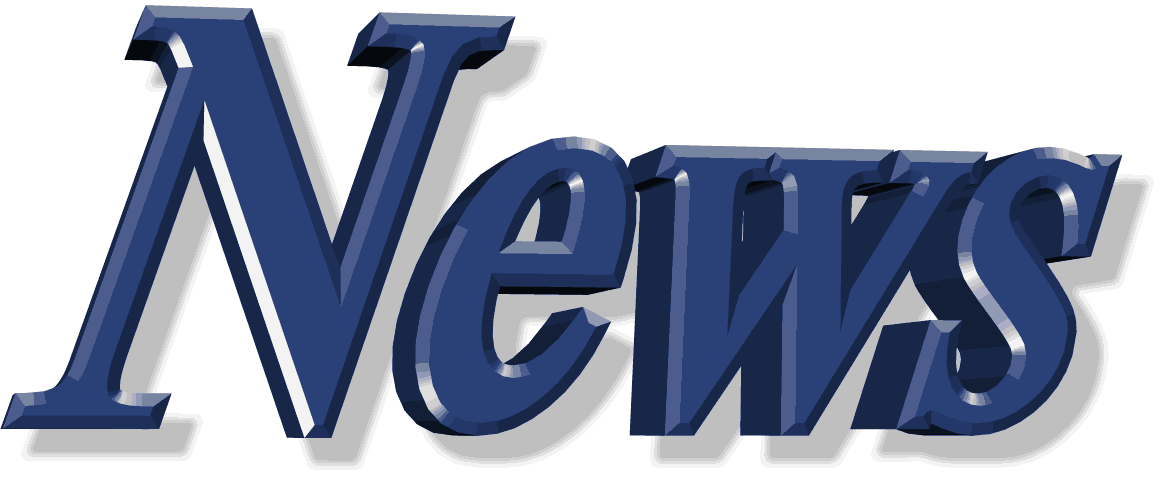 Notice in the photo the Philistia are the modern day Hamas who have made it a point to inform the world they will not stop until they wipe out Israel.  Why do you think there has been so much trouble in the Gaza?  Below there is news that also points to the coming Psalm war.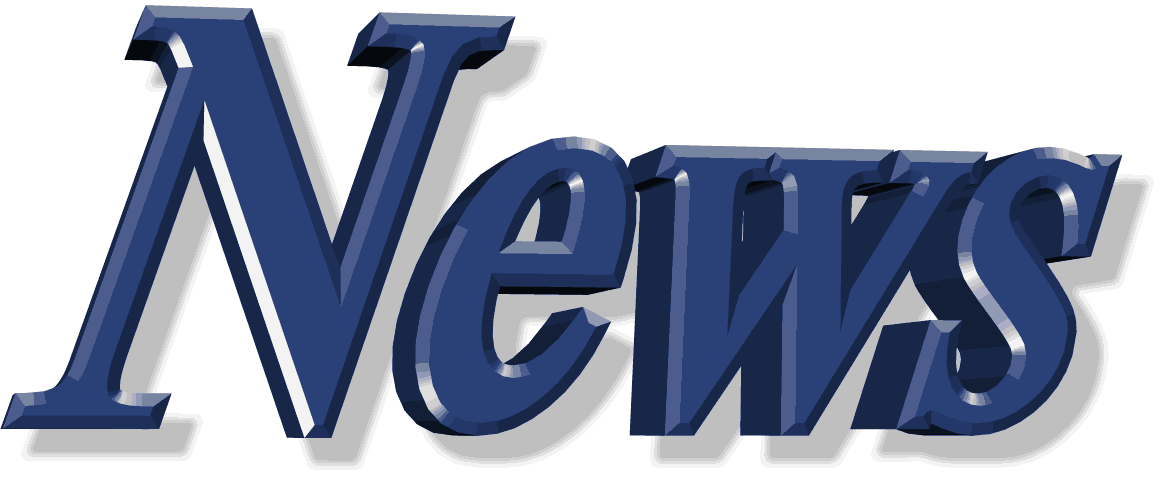 Gantz hits Netanyahu as missiles rain from Gaza: 'In government I will form, we'll know how to fight'
"We will restore deterrence and we will know how to fight," Blue and White leader Benny Gantz said on Saturday night at a rally in Rabin Square in Tel Aviv attended by 30,000 to honor the memory of former Prime Minister Yitzhak Rabin, who was assassinated on Nov. 4, 1995. "In the government that I will form, we will restore deterrence, by any means available to us. Hamas leaders will be held personally responsible. Hamas headquarters will be destroyed and the time of showing restraint will come to an end if there is not complete quiet in the south," Gantz said.https://worldisraelnews.com/gantz-hits-netanyahu-as-missiles-rain-from-gaza-in-government-i-will-form-well-know-how-to-fight/?utm_source=MadMimi&utm_medium=email&utm_content=Gantz+Slaps+Netanyahu%3A+%E2%80%98My+Gov%27t+will+Know+How+to+Fight%E2%80%99%3B+ISIS+in+Sinai%2C+Menacing+Israel%2C+Vows+Loyalty+to+New+Leader%3B+Israel+Worries+Hezbollah+Upping+Ante&utm_campaign=20191103_m154960585_Gantz+Slaps+Netanyahu%3A+%E2%80%98My+Gov%27t+will+Know+How+to+Fight%E2%80%99%3B+ISIS+in+Sinai%2C+Menacing+Israel%2C+Vows+Loyalty+to+New+Leader%3B+Israel+Worries+Hezbollah+Upping+Ante&utm_term=Gantz+Hits+Netanyahu_3A+_E2_80_98In+Government+I+will+Form_2C+We_E2_80_99ll+Know+How+to+Fight_E2_80_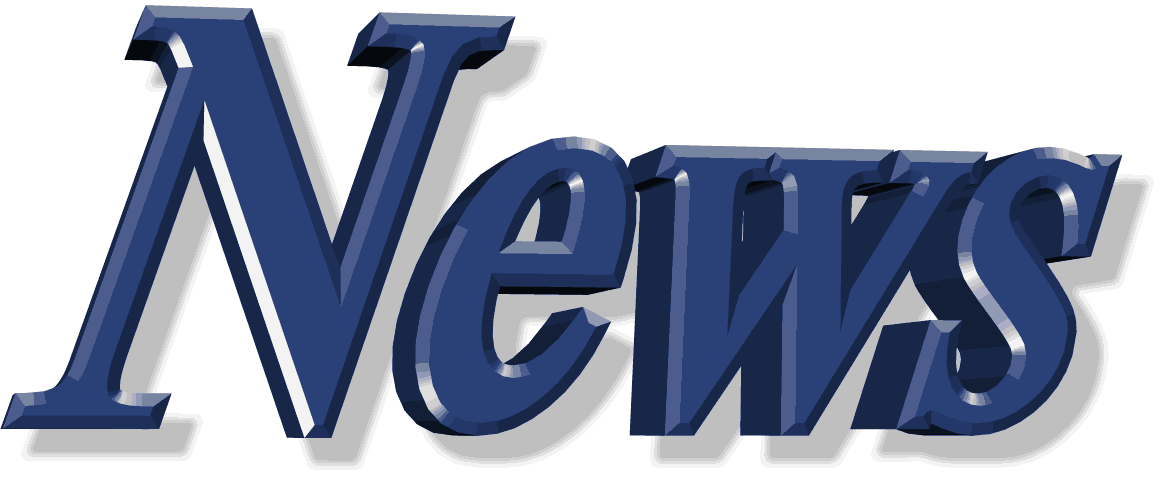 Israel Pounds Hamas Targets in Gaza in Response to Rocket Barrage
Israeli fighter jets struck Hamas targets in the Gaza Strip early Saturday after Palestinian terrorists fired a barrage of rockets at Israel from the coastal enclave. The Israeli strikes targeted training compounds, weapons manufacturing and storage sites and underground infrastructure, according to the Israel Defense Forces. The IDF said it had targeted the Hamas sites after Palestinian terrorist groups fired 10 rockets into Israel on Friday night. Eight of the rockets were intercepted by Israel's missile defense systems and one rocket hit a house in a town near the border, causing damage but no casualties, according to police.
https://www.breakingisraelnews.com/139330/israel-pounds-hamas-targets-in-gaza-in-response-to-rocket-barrage/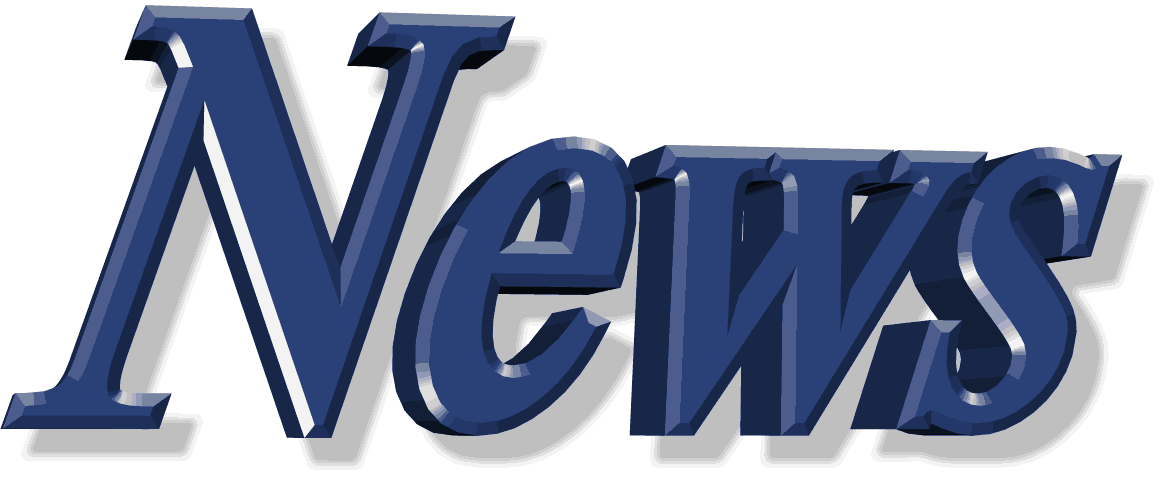 Hamas: Without government, Israel is powerless on Gaza
"The absence of a government has prevented Israel from taking strategic decisions on Gaza or proceeding toward a deal for sustained calm, Hamas leader Yahya Sinwar said on Sunday. "They don't even have a government that could approve the budget or discuss security issues such as the Iranian threat," he added. "We are ready to secure the release of our prisoners and make all possible efforts to achieve that." https://www.jpost.com/Israel-News/Hamas-Without-government-Israel-is-powerless-on-Gaza-606766
Hamas warns it has enough rockets to target Tel Aviv for 'six months in a row'
Hamas's leader in Gaza, Yahya Sinwar, on Monday threatened to turn Israeli cities into "ghost towns" and warned the terror group has enough firepower to launch rockets into Tel Aviv "for six months in a row." The remarks come just days after the latest cross-border flare-up between Israel and Palestinian factions in the coastal enclave, which saw at least 10 rockets being fired at Israeli communities near the Gaza border.
In my book The Last Chronicles of Planet Earth I break down what has been happening in the Middle East with all the nations listed in that Psalm 83 war. I provide you with a time line of events from the past to the present day to show you just how close we are to this next war.
 Download The Last Chronicles of Planet Earth November 2 2019 edition written by Frank DiMora
There is a spiritual war going on in our world that we with our eyes can not see but it is taking place. ""Put on the full armor of God, so that you can take your stand against the devil's schemes. For our struggle is not against flesh and blood, but against the rulers, against the authorities, against the powers of this dark world and against the spiritual forces of evil in the heavenly realms. Therefore put on the full armor of God, so that when the day of evil comes, you may be able to stand your ground, and after you have done everything, to stand.  Stand firm then, with the belt of truth buckled around your waist, with the breastplate of righteousness in place, and with your feet fitted with the readiness that comes from the gospel of peace. In addition to all this, take up the shield of faith, with which you can extinguish all the flaming arrows of the evil one. Take the helmet of salvation and the sword of the Spirit, which is the word of God." Eph. 6:11-17
Daniel 10:13 But the prince of the Persian kingdom resisted me twenty-one days. Then Michael, one of the chief princes, came to help me, because I was detained there with the king of Persia."  Satan is working to bring down our world. He is trying to use leaders in nations to lead people away for Christ Jesus. Daniel prayed and we see in the above scripture that that is took some time before help brought through.  You want to see a prime example of this spiritual war fare?  President Donald Trump was picked by the Lord. Look at what Trump did as soon as he was elected. He showed the world he would be Israel's best ally even to the point that he moved the U.S. embassy to East Jerusalem.  So what happened as soon as the Trump election was over? Satan begins his  spiritual warfare on Donald Trump by using his representatives Adam Schiff, Nancy  Pelosi, just about all the Democrats in congress who are very liberal, and the liberal mainstream news media. Satan is trying to knock off the man who Christ installed as leader of the U.S..  I can assure you if you do not have Jesus Christ as your Lord and Savior yet you will be less likely to understand how this spiritual warfare is being played out. Fact is, if you are not saved yet by Christ you probably won't even believe there is any spiritual warfare going against Trump who is supporting Israel like no other U.S. President has.