Bible prophecy documentary book proving our generation will see the return of the Lord Jesus Christ. Do you want to know what is going to happen in the future before it actually take place? The Word of God provides you with specific details about our future and all of these things are coming to pass in this special singled out generation. If you are saved through Jesus Christ yet this book is a most read!
 Download The Last Chronicles of Planet Earth December 5 2019 edition written by Frank DiMora++
Frank's e-mail fjdimora@gmail.com
See #'s 5 and 9  in the picture. You will see the Hezbollah and Lebanon as some of the people named to attack Israel in the Psalm 83 war prophecy. We are seeing news almost daily showing us the people named in that Psalm attack are getting ready to fulfilled that prophecy. 
Netanyahu, Hezbollah will pay a price if it attacks Israel
Hezbollah had better not dare to attack Israel or it will pay, Prime Minister Benjamin Netanyahu warned at the opening of Sunday's cabinet meeting. If Hezbollah dares to attack Israel, the organization and the country of Lebanon, which allows attacks against us from its territory, will pay a heavy price," he said.
https://www.jpost.com/Middle-East/Netanyahu-Hezbollah-will-pay-a-price-if-it-attacks-Israel-610980
 Intense clashes rock Beirut as Hezbollah backers attack protest camps
Security forces fired rubber bullets and tear gas while clashing with anti-government protesters and with men who tried to attack the protest camp in Beirut on Saturday, setting off street confrontations that lasted for hours.
Matthew 24:7 7For nation shall rise against nation, and kingdom against kingdom: and there shall be famines, and pestilences, and earthquakes, in divers places.
Luke 21:11 And great earthquakes shall be in divers places, and famines, and pestilences; and fearful sights and great signs shall there be from heaven.
Strong quake in southern Philippines kills one, injures several
MANILA, Philippines (Reuters) - A strong earthquake struck near the Philippine city of Davao on Sunday, killing a child, damaging buildings and causing several injuries, officials said, the latest in a series of tremors to strike the southern part of the country in recent months. The magnitude 6.8 quake was centered 61 km (38 miles) southwest of Davao on the island of Mindanao, at a depth of 28.2 km, the U.S. Geological Survey said.
https://www.reuters.com/article/us-philippines-quake/strong-quake-in-southern-philippines-kills-one-injures-several-idUSKBN1YJ04S
One of the major wars that will take place against Israel is found in chapters 38-39 of Ezekiel. Turkey is going to play a major role in that attack. For more information on this war you can download my prophecy book for free today and read the chapter on the attack against Israel.
Erdogan bashes Israel, calls on Muslims to unite against the West
"In a speech to the Organization of Islamic Cooperation, Turkey's president Recep Tayyip Erdogan slammed Israel and called for Islamic unity among the "brothers and sisters" to confront the West and conspiracies against Islamic countries. Turkey's ruler insinuated that Turkey was a victim of "terrorist attacks" because of its "principled stance" against "oppression in Jerusalem."
"Erdogan claimed that Israel was making the "situation in Jerusalem and Palestine" worse every day. He said that Israel doesn't recognize justice, law, rights or humanity and that this "deepens the  crisis in the region against Muslims." Turkey is seeking to champion Islamic countries aganst Israel, Ankara claimed. "We will never stop defending the rights of the Palestinians and standing in solidarity with all the oppressed." Turkey is involved in an expanding military campaign and occupation of northern Syria that has caused more than 150,000 people to flee Afrin in 2018, and 200,000 to flee areas near Tel Abyad in recent months. Turkey doesn't see those people as oppressed, according to the speech."
https://www.jpost.com/Middle-East/Erdogan-bashes-Israel-calls-on-Muslim-to-unite-against-the-West-610375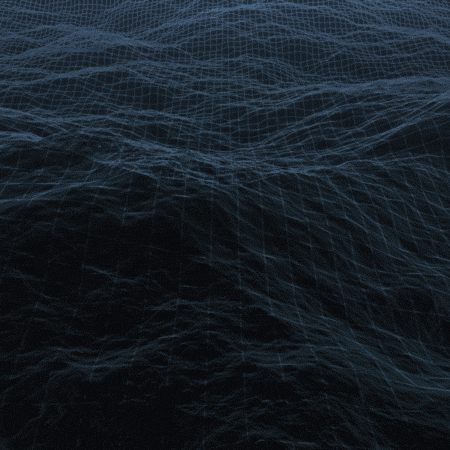 Luke 21:25 ""There will be signs in the sun, moon and stars. On the earth, nations will be in anguish and perplexity at the roaring and tossing of the sea. I hope you noticed how many huge storms have been hitting around the world in the past 5 years. The storms are getting much worse and I can show you the evidence of what I say from my book The Last Chronicles of Planet Earth. I have a section in my book that deals with the massive storms and how they are in fact getting worse. 

 Deadly floods and landslides hit Huanuco and San Martin, Peru
Heavy rain since December 6, 2019, has led to landslides and severe flooding that affected portions of Huanuco and San Martin regions in Peru. Reports confirmed total and partial damages to homes, schools, roads, and bridges, as well as dozens of fatalities. In the Huanuco region, floods hit the district of Yuyapichis, Puerto Inca Province, following the swelling of Pachitea River's banks.
Intense Genoa cyclone brings rain and heavy snow across north-central Mediterranean
An intense, deep cyclone traveling across the north-central Mediterranean has started bringing rain and snow locally on December 13, 2019. According to Severe Weather Europe, the pattern supporting the weather evolution has a large trough over western Europe.
Massive flooding sweeps through 22 areas in South Trinidad
Incessant heavy rain battered parts of South Trinidad beginning Tuesday, December 10, 2019, flooding roads and homes across 22 areas. Chairman of the Penal/Debe Regional Corporation (PDRC) Dr. Allen Sammy described the situation as the "worst ever". Trinidad and Tobago Meteorological Service said Penal recorded 127 mm (5 inches) of rain in two days.