Bible prophecy documentary book proving our generation will see the return of the Lord Jesus Christ. Do you want to know what is going to happen in the future before it actually take place? The Word of God provides you with specific details about our future and all of these things are coming to pass in this special singled out generation. If you are not saved yet in Jesus Christ this book is a most read!
Download The Last Chronicles of Planet Earth December 26 2019 edition written by Frank DiMora
Frank's e-mail fjdimora@gmail.com
Below are two pictures of wars against Israel that have not happened yet. The first picture to the left are the nations who will attack Israel in the Ezekiel 38 war. The second picture to the right are the nations listed in the Psalm 83 war against Israel. I want to make sure you see that these two war prophecies are not the same war. When I connect the dots between the news today and prophecy I need to make sure you know the different people who the Lord said would attack Israel in the last days. In the first report today you will read about Iran. When you look below you will see Iran in red. I did this to make sure you understand Iran will be a major force in the last days against Israel as outlined by Ezekiel the prophet.
Listed below are the nations which will attack Israel from Ezekiel chapter 38 and their modern day names (see photo above). 
Gog is the leader from the North that leads the  invasion of Israel. I believe Turkey to be Gog.
Magog, Meshech, and Tubal comprise modern day Russia.
Persia is Iran, parts of northern Iraq, and Afghanistan.
Cush is Ethiopia and Sudan.
Put is Libya and will most likely include Tunisia, Algeria, and Morocco.
Gomer is Eastern Germany.
Beth Togarmah is Turkey and Armenia.

Sayyid Ali Hosseini Khamenei is the leader of Iran who on many occasions has stated his aim to destroy the nation of Israel.  He is also the spiritual leader of Iran who wants to bring on chaos in order to bring about the rise of their messiah. You see Khamenei is expecting the missing 12th Imam Mahdi, the Shiite Messiah. It is Khamenei's intention to cause chaos to force the hidden 12th Imam Mahdi to rise up. Khamenei believes when the Imam comes he will wipe out Israel and the United States. Below you will see 5 reports today reporting on the killing of  IRGC Quds Force commander Qasem Soleimani. This is important news because this is the type of chaos Khamenei is hoping for. Khamenei knows this death will help fan the flames of unrest in the Middleeast. Keep in mind, the bombing that took place in Iraq which killed Qasem Soleimani has caused a lot of chaos in Iraq itself. Why? Because many Iraqi's opposed Qasem Soleimani. 
Read what the Atlantic news had to say about him today.
"Yet in parts of the Middle East, the reaction was different. Soleimani was killed at about 1 a.m. local time, just as he was leaving Baghdad airport, and by 4:30 a.m., a group of Iraqis was marching—running, even—though the country's capital carrying a large Iraqi flag, celebrating his death. In one video, a man's voice can be heard lauding the killing, saying the deaths of Iraqi protesters had been avenged.
Let's be clear: Soleimani's death sharply increases tensions in the Middle East. Just a few days ago, protesters breached the walls of the U.S. embassy in Baghdad. As Kathy Gilsinan and Mike Giglio note, his killing is more consequential than that of Osama bin Laden or Abu Bakr al-Baghdadi, because he has an entire state that could yet seek to avenge him."
https://www.theatlantic.com/international/archive/2020/01/qassem-soleimani-death-missed/604396/
We can not forget that Iraq will be attacking Israel in the Psalm 83 war. So, the events that are taking place via Iran and Iraq today are signs of things to come to fulfill both the Ezekiel and Psalm war prophecies.
Luke 21:9-10
9 But when ye shall hear of wars and rumor of wars, be not terrified: for these things must first come to pass; but the end is not by and by. 10 Then said he unto them, Nation shall rise against nation, and kingdom against kingdom:
There is no question our generation is hear the warning of wars and rumors of war!  I ask anyone reading my post today this question. Jesus told us war would take place in the last days. The Lord gave us the exact nations who would be involved in these wars and, as with the Ezekiel prophecy even gave us the exact direction the attack on Israel will take place. How many of you believe what God has warned us?  For those of you who don't believe I promise you this, every word stated by God concerning these last days will come to pass. Just consider what you read here today as my dropping a seed for you. 
Sayyid Ali Hosseini Khamenei
 Netanyahu returns to Israel from Athens after Soleimani assassination
Prime Minister Benjamin Netanyahu will return to Israel from Athens…due to the security situation following the confirmed killing of IRGC Quds Force commander Qasem Soleimani by United States forces. Defense Minister and acting prime minister Naftali Bennett and IDF Chief of Staff Lt.-Gen. Aviv Kochavi, along with security officials, met at the Kirya in Tel Aviv on Friday morning to discuss the security situation.
Iran promises to avenge U.S. killing of top Iranian commander Soleimani
Iran promised harsh revenge after a U.S. air strike in Baghdad on Friday killed Qassem Soleimani, commander of Iran's elite Quds force and architect of its growing military influence in the Middle East. Soleimani was a general who was regarded as the second most powerful figure in Iran after Supreme Leader Ayatollah Ali Khamenei.
Iran names Esmail Qaani new Quds chief after Soleimani killing
Iran's supreme leader named the deputy head of the Revolutionary Guards' foreign operations arm Esmail Qaani to replace its commander Friday after he was killed in a US strike in Baghdad. "Following the martyrdom of the glorious general Hajj Qasem Soleimani, I name Brig. Gen. Esmail Qaani as the commander of the Quds Force of the Islamic Revolutionary Guard Corps," Ayatollah Ali Khamenei said…
Iranian Commander Says Country Ready for War With U.S.
A top Iranian military commander said on Thursday that the Islamic Republic is ready for a war with the United States amid growing tensions following Iranian-backed attacks on American outposts in Iraq.
Baghdad rocket attack kills Iranian military leaders including Gen. Qassim Soleimani, reports say
At least three rockets were fired at Baghdad International Airport Friday killing at least seven people, including Iranian Gen. Qassim Soleimani, the head of the Islamic Revolutionary Guard Corps' elite Quds Force, according to multiple reports early Friday.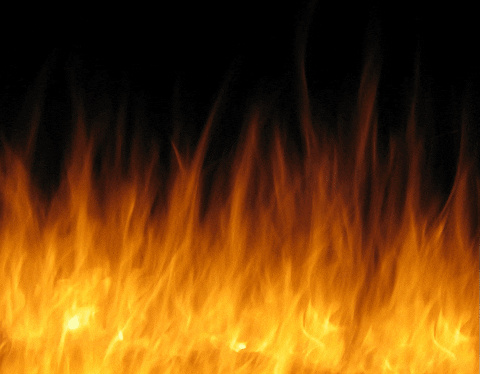 "And there shall be signs in the sun" (Luke 21:25a).  "The fourth angel poured out his bowl on the sun, and the sun was given power to scorch people with fire.  They were seared by the intense heat and they cursed the name of God, who had control over these plagues, but they refused to repent and glorify him…Men gnawed their tongues in agony and cursed the God of heaven because of their pains and their sores, but they refused to repent of what they had done" (Revelation 16:8-11).  Keep in mind the signs you are seeing now are only the birth pain signs Jesus warned us about in Matthew chapter 24. All of these last day signs will be reaching the max during the tribulation period of which you do not want to be part of! 
For years I have been posting reports on how intense the heat is getting. I have shown you many reports on fires that have taken place as major droughts have gotten worse. What is happening in Australia is just another one of those many reports. I dare any of you to ask anyone leaving in Australia if this year is worse than last year when it comes to the sun scorching the Earth. I have read the reports and have seen the documentation that shows the scorching of Australia is much worse than last year and the year before that. If you want more information on these facts read chapter 5 in my free prophecy book the chapter is entitled: Nature Gone Rampant.  
Australia fires: Navy rescues people from fire-hit Mallacoota 
The Australian navy has evacuated around 1,000 tourists and residents who were trapped in the fire-ravaged town of Mallacoota on the Victoria coast. Throughout Friday, landing vessels took people to two ships – MV Sycamore and the much larger HMAS Choules. A local MP, Darren Chester, called it an "unprecedented mass relocation of civilians".https://watchers.news/2020/01/02/jakarta-officials-warn-more-extreme-rainfall-expected-announce-the-use-of-weather-modification-technology-to-combat-floods/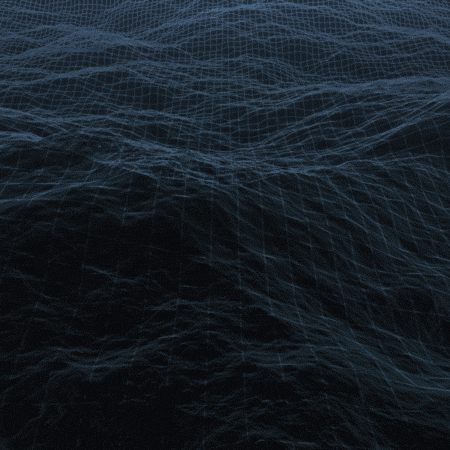 Luke 21:25 ""There will be signs in the sun, moon and stars. On the earth, nations will be in anguish and perplexity at the roaring and tossing of the sea. I hope you noticed how many huge storms have been hitting around the world in the past 5 years. The storms are getting much worse. I can show you the evidence of what I say from my book The Last Chronicles of Planet Earth. I have a section in my book that deals with the massive storms and how they are in fact getting worse.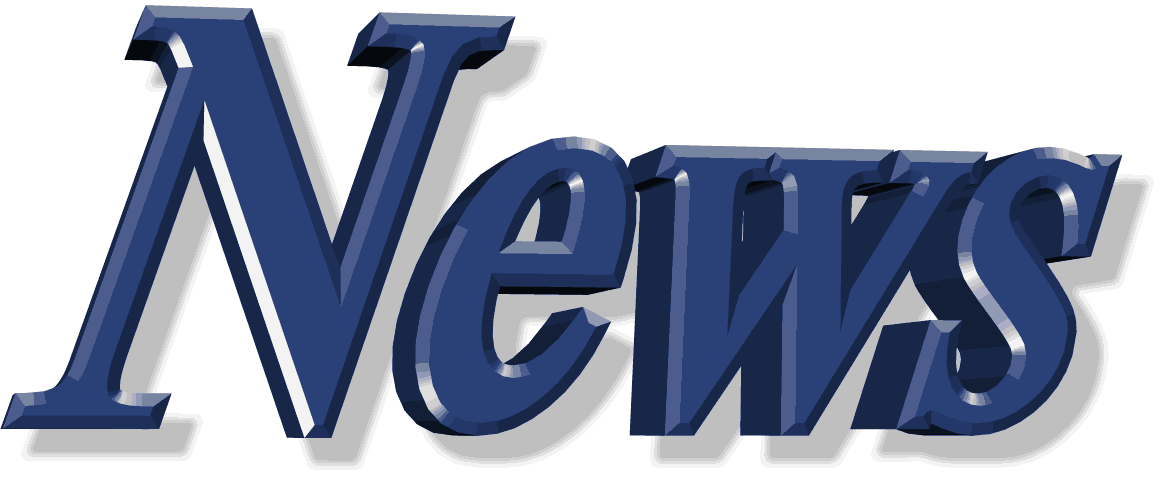 Jakarta officials warn more extreme rainfall expected - announce the use of Weather Modification Technology to combat floods
A day after massive floods hit Jakarta, claiming the lives of at least 23 people, city officials warned residents and tourists more extreme rainfall is expected through the rest of the month and up to at least mid-February 2020.
https://watchers.news/2020/01/02/jakarta-officials-warn-more-extreme-rainfall-expected-announce-the-use-of-weather-modification-technology-to-combat-floods/
2 Timothy 3:12 - Yea, and all that will live godly in Christ Jesus shall suffer persecution.

John 15:18 - If the world hate you, ye know that it hated me before [it hated] you.

Matthew 5:44 - But I say unto you, Love your enemies, bless them that curse you, do good to them that hate you, and pray for them which despitefully use you, and persecute you;
One of the last days prophecies Jesus warned us about would be persecution of those who believe in Him. Not many people know about how many Christians are in fact being persecuted for their belief in Christ right now around the world. Most of the Christians are being persecuted in the Muslim nations and the mainstream media doesn't cover these types of news stories. This persecution has even started in the good old USA.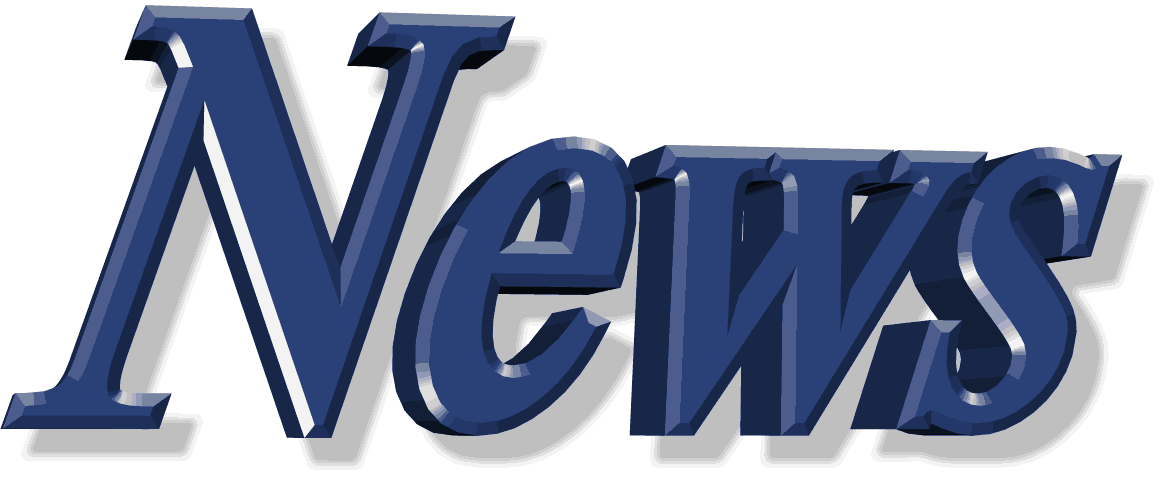 Nolte: Hollywood Attacks Christians by Mocking Breitbart Readers
In a desperate attempt to gin up some free publicity, the makers of Faith Based, a movie that mocks Christians and Christianity, felt they had to target Breitbart News readers.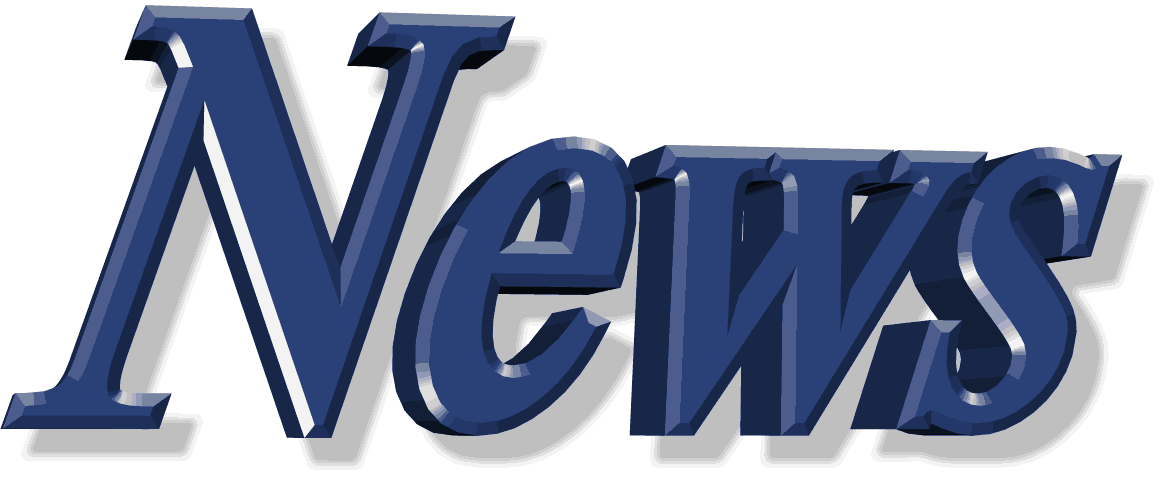 Hollywood reluctant to make faith-based movies
   Hollywood is far removed from the days when it awarded an Oscar to Bing Crosby, playing an avuncular priest who saved schools and wayward youths in "Going My Way" and "The Bells of St. Mary's." https://www.washingtontimes.com/news/2020/jan/1/hollywood-reluctant-make-faith-based-movies/
Matthew 24: 37-39 concerning what the last generation would be like just prior to His second coming. In verses 37-39 Jesus shows us our generation would be just like that of Noah's. This generation turned from God and followed their own lusts and became evil people. We know part of Noah's generation troubles came on them when they turned to homosexuality. How do we know this? Notice that Jesus compared Noah's day to Sodom and Gomorrah and then linked it to the time of his return.
I quote our Lord. Luke 17: 25-30. "But first must He [Christ] suffer many things and be rejected by this generation. 26And as it was in the days of Noah, so shall it be also in the days of the Son of Man: 27They ate, they drank, they married wives, they were given in marriage, until the day that Noah entered into the ark, and the flood came and destroyed them all. 28"Likewise also as it was in the days of Lot: They ate, they drank, they bought, they sold, they planted, they built; 29but the same day that Lot went out of Sodom, it rained fire and brimstone from heaven and destroyed them all. 30"Even thus shall it be in the Day when the Son of Man is revealed."
I am going to tell you the way it is. If you want to be gay or Lesbian that is your right. The Lord gives all of us the free will to do as we please. Fact is, Jesus is not going to force you or me to do anything. We all live each day making choices. The question asked is this. Are the choices we make lining up with what the Lord wants from us based on His teachings?  You want to walk with Christ and live your life based in His word or, cast away all the Lord's instructions and live a life outside the will of God, that is your choice. Which ever path you choose that path is not going to alter what the Lord is going to do when He comes back as He promised. 
In my ministry I stay based in fact. Now whether your gay or not is your business. Is your being gay going to change the fact that the Lord wants me to love you, not at all. Jesus loves everyone and wants all to enter His kingdom. As Christians we are to reflect the love of Christ to all people but, as Christians we are also suppose to hold on to what the Lord has taught us. We know that the day is coming when each one of us will have to give an account of what we have done on this Earth. Matthew 16:27 "For the Son of Man will come in His Father's glory with His angels, and then He will repay each one according to what he has done."  Whether  you met Jesus at His second coming or met Him before as a result of you passing away before that second coming you will stand before Jesus for what you have done. 
Take a look at this fact. Christ told us at the last days our generation would be just like Noah's and Lot's generation. In other words our generation would be doing the same exact things as did Noah's and Lot's. Fact is, according to the bible one of the reasons God wiped out Noah's and Lot's generation had to do with homosexuality and people turning away from God.  Fact is, not since Noah's and Lot's generation has a generation turned to homosexuality as has our generation.  Our generation is also witnessing people turning away from God. America for example used to be a Christian nation but the facts are showing even America is turning away from God. This can be seen in the many reports on the numbers of people leaving the church.  I am not just saying this, I back this up with the facts in my book which you can download today for free. 
So, # 1. Christ warned us what was going to happen. # 2. Christ told us what to look for as He compared the last generation to Noah's and Lot's. #3. How do we know for sure our generation is the last one before the second coming?  Take a look at the following warning by Christ in Matthew 24 33 So likewise ye, when ye shall see all these things, know that it is near, even at the doors. 34 Verily I say unto you, This generation shall not pass, till all these things be fulfilled. So, what we know is, the generation who sees all the last day signs Jesus gave to us in Matthew 24  would tell anyone who chooses to listen to Christ to get ready for Him to return. But wait for fact #4. In that same chapter Jesus gives even more information for us to know exactly who is that last generation. Fact #4 is found in Matthew 24:32. 32 "Now learn a parable of the fig tree; When his branch is yet tender, and putteth forth leaves, ye know that summer is nigh:" Fact # 4 was fulfilled on May 14, 1948 when the Fig tree (Israel) was born against as a nation. 
So, the generation who saw the rebirth of Israel would be the same generation who would also turn away from God and, also turn to the homosexual ways as did Noah's and Lot's generation plus see all the last day signs all at the same time. There is no other generation in history who can make claim to all these things happening at the same time. Now you know why in a very short period of time the LGBT and the LGBTQ movement is growing so fast. The life style on this planet is again heading toward that intervention by Christ. In the past the judgement of God came with a massive flood as seen in the account of Noah's generation. With Lot's generation their judgement came via fire and brimstone. In both of these cases every single person who died had to stand in front of Christ for what they had done. In other words what choice did each person make when it came to did they follow God or not?  
Today, if a Christian talks to a gay person and tries to lead them to Christ that Christian is looked upon as a hater but that is the further thing from the truth. What the Christian is trying to do is lead the person away from the same things that destroyed so many people before. So, here is the last fact. Fact # 5. Our generation will sink in deeper and deeper into the same characteristics as found in Noah's and Lot's generation. This will happen faster and faster until Jesus says enough is enough and returns to pass judgement on anyone who has turned their back on God. The fulfillment of what Christ warned us about in Matthew 24 is coming. The question is what choice will you have made when you see Him? Below are two reports showing the path we are on when it comes to comparing Noah's and Lot's generation with this last generation.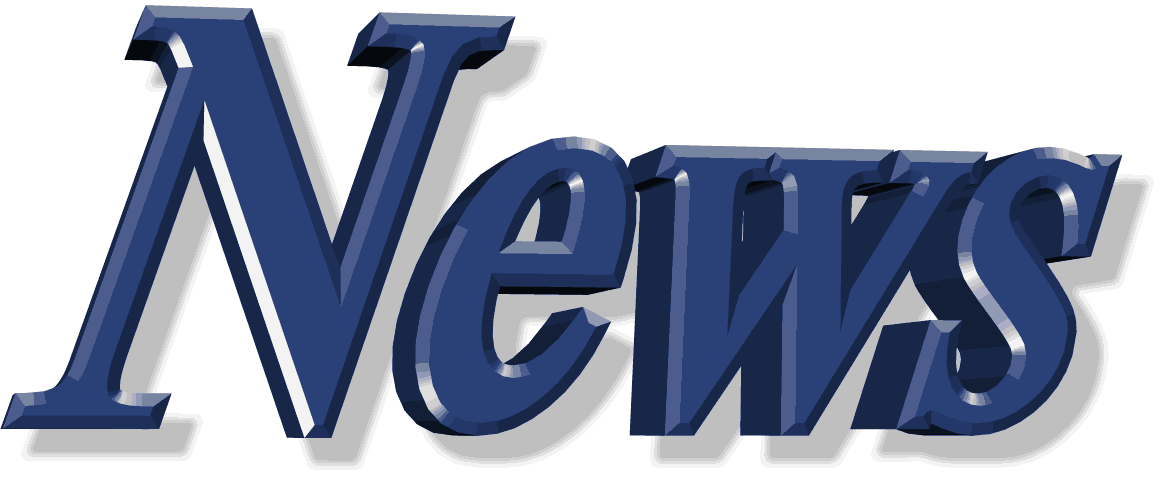 California orders pastors to push LGBT activism… or else – transgender tyranny to become the rule of law
 ACR99 isn't about protecting human lives, it's about criminalizing Christianity. While ACR 99 isn't technically binding in the sense that it's a legal obligation per se, it does fling wide open the door for anyone who violates it to be falsely accused of committing a "hate crime" – for which the penalties in many areas are growing increasingly steep. The language in ACR 99 is further concerning in the sense that it links Bible-based counseling to depression, suicide, rejection, isolation, and even suicide "among LGBTQ and questioning individuals."  So, you can imagine a hypothetical scenario in which a brain-addled youth who was previously indoctrinated at his public school goes in for biblical counseling on the matter, only to eventually take his own life. Rather than blame this suicide on the public school for damaging this poor child's senses with its LGBTQ propaganda, the courts may blame the Christian counselor, based on ACR 99's implications. Again, this is a hypothetical scenario that, as far as we know, hasn't actually happened in this manner. But it could, thanks to ACR 99's discriminatory intent against Christianity and the Bible, which are in no way aligned with the LGBTQ agenda. "There is no defined, taught, or organized system of therapy known as 'conversion therapy,'" notes one Charisma News commenter about the deception of ACR 99. "That term doesn't exist outside of an invented boogeyman. We must remember, when 'conversion therapy' is cited, what is actually happening is the demonization and attempted criminalization of any sort of counseling that dissents from the orthodox stances of the homosexual lobby. It is purely political." https://www.naturalnews.com/2020-01-02-california-orders-pastors-push-lgbt-activism-transgender-tyranny.html
If your wondering when this bill passed you can read the information below.
'Conversion therapy' resolution passes California Assembly with evangelical support
Out Assemblymember Evan Low is trying something different. He wants to not only make law but also eradicate the harmful anti-LGBT stigma at the core of so-called "conversion therapy" through persuasion. On June 24, at the end of Pride Month and just days before the 50th anniversary of the Stonewall Rebellion, he took a firm step toward that goal when his ACR 99 passed the California Assembly on a voice vote, with support from moderate Republican Chad Mayes, son of a pastor and graduate of Liberty University.
The non-binding resolution calls on all Californians, especially religious leaders and educators, to recognize the harm done to LGBT individuals who are forced to undergo the dangerous and disavowed practice of "conversion therapy" to try to change their immutable sexual orientation and gender identity into heterosexual. https://www.losangelesblade.com/2019/06/25/conversion-therapy-resolution-passes-california-assembly-with-evangelical-support/
Drag Queen Prostitute Visits Elementary School to Read to Children-Parent Outraged
   Parents are outraged after learning that their elementary school children were visited by a drag queen prostitute as part of the district's new sex-ed program.https://neonnettle.com/features/1750-drag-queen-prostitute-visits-elementary-school-to-read-to-children-parents-outraged
Muslim Democrat, Who Says Christian Prayer is Offensive, Arrested for Charity Fraud

A Muslim Democrat Pennsylvania state lawmaker, who claims Christian prayer is offensive, has been charged for allegedly stealing half a million dollars from a children's charity.  https://neonnettle.com/news/9673-muslim-democrat-who-says-christian-prayer-is-offensive-arrested-for-charity-fraud
2 Thessalonians 2: 1-3
2 Now we beseech you, brethren, by the coming of our Lord Jesus Christ, and by our gathering together unto him,
2 That ye be not soon shaken in mind, or be troubled, neither by spirit, nor by word, nor by letter as from us, as that the day of Christ is at hand.
3 Let no man deceive you by any means: for that day shall not come, except there come a falling away first, and that man of sin be revealed, the son of perdition;.
Christ has revealed to us that in the last days many people will leave the faith in Him. At the time that happens guess who will show up? The Antichrist! This is way Jesus warned us don't be deceived!  I am not sure if you read the news reports over the past few years showing how many people in our generation are turning away from God!  I listed many of these report in my prophecy book. Today there was again another report showing the decline in faith. This news should be a major warning to you of what is coming next! 
Are you going to be one of the many who will be fooled by a strong delusion? Read 2 Thessalonians 2:9-11.9 Even him, whose coming is after the working of Satan with all power and signs and lying wonders,10 And with all deceivableness of unrighteousness in them that perish; because they received not the love of the truth, that they might be saved.11 And for this cause God shall send them strong delusion, that they should believe a lie:"  I am warning everyone even Christians who call themselves Christians but never study the word of God. If you are not strong in Christ you just may be lead astray by the coming Antichrist and this strong delusion.
Losing our Religion: Houses of worship struggle to attract youth drawn to 'cultural agnosticism'
The prophet Daniel had the lion's den. Auxiliary Bishop Robert Barron of the Roman Catholic Archdiocese of Los Angeles has social media. https://www.washingtontimes.com/news/2019/dec/30/religious-communities-lose-americas-youth/
You want to see if you are ready for Christ to return and be able to detect what the strong delusion is? There is a new Netflix series call the Messiah. Watch this series and let me know if you can stop what teachings are correct from the bible compared to what the Netflix series is showing us. I will be talking about this more as the series is played. The picture below is from the Messiah series. This man is supposed to be the Messiah. In this scene he is in jail and the camera is focused on him. Did anyone notice what he is doing with his hands? He is making the sign of 666. This hand sign is used by many Hollywood types and many pop singers. What is a man who is supposed to be the Messiah giving the sign of the Antichrist?