A laboratory in the United States has produced the most detailed images to date of the novel coronavirus currently spreading across the globe. The digitally colorized images illustrate the crown-like appearance of the virus, now officially named SARS-CoV-2 due to its similarity to the 2002 SARS virus. https://newatlas.com/science/new-detailed-images-novel-coronavirus-covid19-niaid/?utm_source=New+Atlas+Subscribers&utm_campaign=5a467ac925-EMAIL_CAMPAIGN_2020_02_17_03_41&utm_medium=email&utm_term=0_65b67362bd-5a467ac925-91888189
cases confirmed in US double to 29 — where they are and what to know
The patient list includes at least two pairs of spouses
The arrival of American evacuees from a virus-plagued cruise ship docked in Japan nearly doubled the number of coronavirus cases on U.S. soil to 29. Separately, one U.S. citizen died in China. Two charter flights carrying 340 passengers who had been on the Diamond Princess cruise ship arrived at military bases in California and Texas late Sunday and early Monday. All but one of the coronavirus-positive evacuees are at the University of Nebraska Medical Center in Omaha. https://www.foxbusiness.com/markets/coronavirus-cdc-quarantined-how-many
Luke 21:11 And there will be great earthquakes in various places, and famines and pestilences; and there will be fearful sights and great signs from heaven.
 Iran: Magnitude 5.8 earthquake hits Qeshm island in Persian Gulf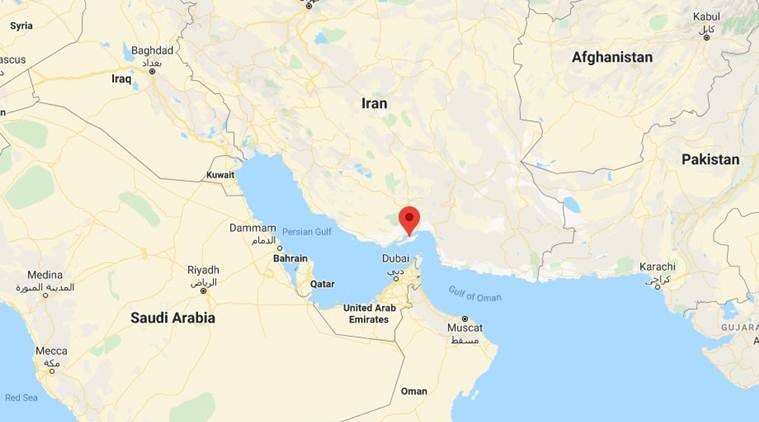 A magnitude 5.8 earthquake hit near southern Iran's Qeshm island in the Gulf on Sunday, the official IRNA news agency reported, but a local official said there were no reports of casualties and only minor damage.
https://indianexpress.com/article/world/iran-magnitude-5-8-earthquake-hits-in-vicinity-qeshm-island-in-persian-gulf-live-6271213/
Is there a connection between Iran's earthquake and Israel?  The Lord has made it very clear that if you mess with Israel you will pay a price. Read the two scriptures below.
 Prophecy Sign: Obadiah 1:15 "For the day of the LORD is near upon all the heathen: as thou hast done, it shall be done unto thee: thy reward shall return upon thine own head." 
"And I will bless them that bless thee, and curse him that curseth thee: and in thee shall all families of the earth be blessed" (Genesis 12:3).  The next day on February 16, 2020 after Amir Ali Hajizadeh, commander of the Islamic Revolutionary Guard Corps elite Aerospace force stated He wanted to attack Israel Iran had a 5.8 earthquake.  Read the section from my book on God's curse and, you will find there is a different pattern of disasters taking place on those who have cursed Israel.
Iran's Hajizadeh: We must unite to expel the Zionists and Americans
https://www.jpost.com/Middle-East/Irans-Hajizadeh-We-must-unite-to-expel-the-Zionists-and-Americans-617650