Download The Last Chronicles of Planet Earth March 4 2020 edition written by Frank DiMora

Bible prophecy documentary book proving our generation will see the return of the Lord Jesus Christ. Do you want to know what is going to happen in the future before it actually take place? The Word of God provides you with specific details about our future and all of these things are coming to pass in this special singled out generation. If you are not saved yet in Jesus Christ this book is a most read!
Frank's e-mail fjdimora@gmail.com
With all that is currently going on in the world how could people not see something is very wrong? I hear people groaning all the time about how bad things have become in the past few years around our world. We have seen record breaking storms which have caused massive flooding in many places around the world in just the past few weeks. People are scared that nasty coronavirus that is making it's way around the world will knock at their door. Now governments around the world are watching their economy take steep dives due to the coronavirus scare. Look, it isn't just people who are groaning to be delivered our Earth is also in the midst of intense groaning. What we are witnessing are signs of the last days as Jesus warned we would see. Read Romans 8:22-24 22 For we know that the whole creation groaneth and travaileth in pain together until now.23 And not only they, but ourselves also, which have the firstfruits of the Spirit, even we ourselves groan within ourselves, waiting for the adoption, to wit, the redemption of our body. What you will see below in my report today is only the tip of the iceberg as to what is happening around Planet Earth.  Put on your seat belts because 2020, is going to be a rough year. Why am I saying this? Look what Jesus said in Matthew 24:8. "But all these things are merely the beginning of birth pangs. Birth pangs always get worse before a child is born and, this is how Jesus describes what is going to happen to this present generation. In order to see just how bad things have gotten over the years I suggest you read my prophecy book and few the time line which shows you what has been happening over the years to the present day. There you will see for yourself the last days birth pangs are getting stronger and stronger and coming faster and faster. May God help anyone who has not yet taken Jesus Christ as their savior yet. What are you waiting for, a face to face meeting with the coming Antichrist?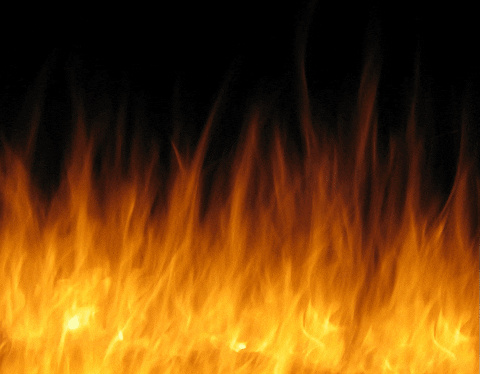 "And there shall be signs in the sun" (Luke 21:25a).  "The fourth angel poured out his bowl on the sun, and the sun was given power to scorch people with fire.  They were seared by the intense heat and they cursed the name of God, who had control over these plagues, but they refused to repent and glorify him…Men gnawed their tongues in agony and cursed the God of heaven because of their pains and their sores, but they refused to repent of what they had done" (Revelation 16:8-11). 
Keep in mind the signs you are seeing now are only the birth pain signs Jesus warned us about in Matthew chapter 24. All of these last day signs will be reaching the max during the tribulation period of which you do not want to be part of! 
Read the facts from news year after year concerning the intense heat in my free book. As we close out the year 2019, we see the intense heat pattern continues.
Scientists Deliver, Once Again, a Horrifying Report About How Hot Earth Is Getting
"These are big numbers for our planet," one NASA scientist told VICE News.
By Alex Lubben
Jan 15 2020, 12:30pm
In 2019, parts of the planet were hotter than they've ever been before, according to NASA and NOAA's annual temperature report. And scientists are warning the world won't be able to reverse the damage.
For the first time ever, the average temperature in Alaska was above freezing. And Australia, at more than 1.5 degrees Celsius above normal, was as hot as the UN hopes the world will ever get.
As a whole, 2019 was the second hottest year on record, according to the report, published by government scientists on Wednesday. That caps off the hottest decade in recorded history. The last half of the decade was also one for the record books: All five years, together, were the hottest on record. The cause, the scientists say, is clearly human-emitted greenhouse gases.
"The last ice age, where we had ice covering North America and most of Europe was only five degrees [Celsius] colder than the pre-industrial planet," Gavin Schmidt, director of NASA's Goddard Institute for Space Studies, told VICE News.
"We've warmed up a fifth of that," he added. "These are big numbers for our planet."
In addition to Alaska and Australia, Poland and other parts of eastern Europe also broke temperature records, as did Madagascar, New Zealand, parts of Southern Africa, and eastern South America. And on top of the high temperatures, glaciers are melting at record rates in Greenland. Hurricanes and typhoons are becoming more intense. And wildfires are getting bigger and more frequent.
The planet' has already warmed a full degree Celsius above pre-industrial levels — and scientists say there's likely no turning back. Just because the planet wasn't quite as warm in 2019 as it was in 2016 that shouldn't not be misinterpreted as climate change turning around.
"This whole, 'Oh, we've been cooling since 2016' point — that's just bullshit," Schmidt said.
The temperature increases reported on Wednesday confirm that the warming trend is real and measurable. The numbers follow recent reports from the European Copernicus Climate Change Service and the UK Met Office that also determined 2019 was the second-hottest year on record. The oceans absorbed more heat in 2019 than ever before — the equivalent of five Hiroshima bombs' worth of heat every minute, continuously, all year.
"We derive no joy from reporting the same story every year," Schmidt said. "But we're going to keep doing the same story until we get emissions under control."
The 2015 Paris Climate agreement was aimed at getting governments to take action to keep global temperatures from rising more than 2 degrees Celsius. But UN scientists more recently reported that the difference between 1.5 degrees and 2 degrees of warming is significant.
At 1.5 degrees, 350 million people are expected to suffer from water shortages; at 2 degrees, more than 410 million people will lack access to water. At 1.5 degrees of warming, some coral reefs will survive; at 2 degrees, none will.
"I think it's very, very unlikely that we will stay below 1.5," Schmidt said. "I think we're at the point where it's pretty much impossible — not for physical reasons but for sociological reasons."
But scientists want to emphasize the figures shouldn't be misconstrued as an absolute death sentence or that we should just give up.
"There's no point where it stops being a good idea to make better decisions," Schmidt said. "Every degree, every tenth of a degree matters."
Cover image: A man suns himself at Goose Lake Friday, July 5, 2019, in Anchorage, Alaska. (AP Photo/Mark Thiessen)