Download The Last Chronicles of Planet Earth June 18 2020 Edition by Frank DiMora
 ~Scroll down for all the news; be sure to CLICK on the photos next to the FLASHING "prophecy sign" for all Bible verses & videos, which will take you to the TABS you see at the top of the website; there you will find all the Bible verses and most current videos related to that area of prophecy~
Honestly, I am not sure how many people reading this post today will believe anything Jesus Christ tells them? The reason why I have stated this is because our generation is living in the last Church age. This is the Church age that Jesus told us would be taken to Him when He blows the trumpet. In other words, because we are witnessing all of the last day birth pains signs as Christ showed us in Matthew chapter 24 we know that the trumpet sound can not be that far off. Never before have all of these last days signs happen all at the same time and that is the special sign we have be looking for. Not only that but Israel was born a nation for the second time and that is the key that opened up all the last days birth pain signs. If you don't know anything about bible prophecy you will find in Matthew chapter 24 Jesus said 34 "Verily I say unto you, This generation shall not pass, till all these things be fulfilled."  So, if you are one of the people who are questioning what generation will see the Lord's second coming as He promised your question was just answered! You are in that last days generation and that is the reason why you are seeing so many weird things taking place around the world right now. The birth pains are getting more intense just as they are suppose to. 
 One of the many last day signs has to do with many earthquakes that will be seen in that last generation. There will be many quakes and also major earthquakes which Jesus called "Great earthquakes".  
"There will be…earthquakes in various places.  All these are the beginning of birth pains" (Matthew 24:7b-8).  "The earth shall reel to and fro like a drunkard, and shall be removed like a cottage; and the transgression thereof shall be heavy upon it; and it shall fall, and not rise again" (Isaiah 24:20).Luke 21: 11There will be great earthquakes, famines and pestilences in various places, and fearful events and great signs from heaven. 
As I warned a few days ago you will see more of these Great earthquakes. Today I am just showing you the earthquakes that have taken place so far in 2020. Keep in mind, these are just the quakes with a magnitude 6.0 and greater. These are the very strong quakes!  Notice at the end of today's list is a huge 7.4 earthquake that hit today in New Zealand.
A magnitude 6.4 quake struck Puerto Rico, January 7, 2020
A magnitude 6.2 quake struck Indonesia, January 7, 2020
 A magnitude 6.3 earthquake struck Russia, January 9, 2020
A magnitude 6.0 earthquake struck China, January 19, 2020
A magnitude 6.7 earthquake struck Turkey, January 24, 2020
A magnitude 6.5 earthquake struck Cuba, January 28, 2020
A magnitude 7.7 earthquake struck Jamaica, January 28, 2020
A magnitude 6.1 earthquake struck Cayman Islands,  January 28, 2020
A magnitude 7.0 earthquake struck Kuril'sk, Russia,  February 13, 2020
A magnitude 6.3 quake struck Indonesia, March 18, 2020
 A magnitude 6.3 quake struck Bali March 18, 2020
A magnitude 6.1 quake struck Central East Pacific Ridge, March 22, 2020
A magnitude 6.1 earthquake struck Baliton, Philippines March 26, 2020
 A magnitude 7.5 earthquake struck Russia, March 26, 2020
A magnitude 6.5 earthquake struck Idaho, March 31, 2020
A magnitude 6.0 earthquake struck Honduras, April 16, 2020
A magnitude 6.6 quake struck  Chichi-shima, Japan April 18, 2020
A magnitude 6.3 quake struck  Ofunato, Japan April 19, 2020
 A magnitude 6.3 quake struck Papua New Guinea, April 25, 2020
A magnitude 6.6 quake stuck Greece, on May 2, 2020
A magnitude 6.8 quake struck Indonesia, May 8, 2020
A magnitude 6.5 earthquake struck Santa Cruz Ca. May 12, 2020
A magnitude 6.6 earthquake struck SSE of Lata, Solomon Islands, May 12, 2020
A magnitude 6.5 earthquake struck Monte Cristo Range May 15, 2020
A magnitude 6.5 earthquake struck Carson City Nevada, May 15, 2020
A magnitude 6.2 earthquake stuck Greece, on May 21, 2020
A magnitude 6.1 earthquake struck San Jose del Cabo, Mexico, May 22, 2020
A 6.1 earthquake struck Port-Vila, Shefa, Vanuatu May 27, 2020
A magnitude 6.0 earthquake struck Peru May 31, 2020
A magnitude 6.8 quake struck Chile, June 3, 2020
A magnitude 6.4 quake struck Indonesia, June 4, 2020
A magnitude 6.6 quake struck , Naze, Kagoshima, Japan, June 13, 2020
A magnitude 7.4 quake struck  New Zealand June 18, 2020
There is also another major last day sign that those of us who have already taken Jesus Christ as our Lord and Savior have been looking for that would provide proof behind measure that we are going to meet the Lord in the air soon.  That sign I am taking about had to do with of course the nation of Israel being born again first.  Since the rebirth of Israel the prophecy below has been fulfilled and is continuing to be fulfilled.
"'The days are coming,' declares the Lord, 'when I will bring my people Israel and Judah back from captivity and restore them to the land I gave their forefathers to possess,' says the Lord" (Jeremiah 30:3).  "Do not be afraid, for I am with you; I will bring your children from the east and gather you from the west.  I will say to the north, 'Give them up!' and to the south, 'Do not hold them back.'  Bring my sons from afar and my daughters from the ends of the earth—everyone who is called by my name, whom I created for my glory, whom I formed and made" (Isaiah 43:5-7).
In case you don't understand, what we are told in the above prophecies is Israel would live again as a nation and, when that happened God would call Jews from around the world to go back to the Motherland Israel.  Since the rebirth of the nation Israel millions of Jews from the North, South, East, and West have left the nations they were living in and went back to Israel. 
I sure hope and pray that the people ready my post today will believe the following headline from Breaking Israel News is no coincidence. "Jews Worldwide Now Moving to Israel in Unprecedented Droves as Prophesied in Jeremiah". I quote, from the report. "The latest forecast from Jerusalem says that Israel is expecting 90,000 Jews from the diaspora to emigrate to Israel by the end of 2021. The process of Jewish people worldwide naturalizing in Israel is called 'Aliyah'. Aliyah Integration Minister Pnina Tamano-Shata said on Wednesday that the latest estimates reveal that 90,000 Jews worldwide (Olim) will move to Israel from around the world in the next 18 months reports the JPost.Meanwhile, Nefesh b' Nefesh, a non-profit organization that facilitates the Aliyah process, reported that more American Jews applied to immigrate to Israel or inquired about it in May than in any single month over the last two decades.The organization experienced nearly double the amount of Aliyah applications in May 2020 than in the same month last year. More than 800 households applied to make Aliyah online, compared to just 424 in May 2019."
If you read my free prophecy book as seen at the top of my post and read the section on A Nation Reborn from chapter 9 of my book you will see all the facts concerning the number of Jews over the years who have returned to Israel.  One reason why Jews are leaving the places where they live is because antisemitism is increasing around the world."  Of course the rise in Jewish antisemitism is not a coincidence as the Prophet Zechariah warned in the last days everyone would attack Israel. Zechariah 12:2 Behold, I will make Jerusalem a cup of trembling unto all the people round about, when they shall be in the siege both against Judah and against Jerusalem. 3 And in that day will I make Jerusalem a burdensome stone for all people: all that burden themselves with it shall be cut in pieces, though all the people of the earth be gathered together against it.
Let me give you an example of what I am talking about.  On May 12, 2020 the New York Times ran the following headline: "Anti-Semitic Incidents Surged in 2019, Report Says" I quote, "The Anti-Defamation League reported more than 2,100 anti-Semitic incidents in the United States, a 12 percent jump and the most in any year since it began tracking them four decades ago." https://www.nytimes.com/2020/05/12/us/antisemitic-report-incidents.html
The rise in antisemitism isn't confined just to the U.S. as seen in a U.S. News and World Report on April 20, 2020. The headline: Coronavirus Crisis Stoking Anti-Semitism Worldwide: Report"   "The coronavirus crisis is stirring anti-Semitism around the world, fuelled by centuries-old lies that Jews are spreading infection, researchers in Israel said on Monday. The findings, in the annual report on Anti-Semitism Worldwide by the Kantor Center at Tel Aviv University, showed an 18% rise in anti-Semitic incidents in 2019 over the previous year.In the first few months of 2020, far-right politicians in the United States and Europe and ultra-conservative pastors have seized upon the health crisis and its resulting economic hardship to foster hatred against Jews, the researchers said." https://www.usnews.com/news/world/articles/2020-04-20/coronavirus-crisis-stoking-anti-semitism-worldwide-report
Who would have figured that a virus would end up driving Jews back to Israel for safety?  Let us not forget Jesus did in fact tell us to watch for diseases that would come along with the rest of the last day signs.  As a side bar, the latest figures for the Covid19 virus can be seen at this link: https://gisanddata.maps.arcgis.com/apps/opsdashboard/index.html#/bda7594740fd40299423467b48e9ecf6
Keep in mind the battle between Satan and Jesus Christ is waging on and will not stop until Jesus locks up Satan in those chains as seen in the book of Revelation.  One thing we know for sure is Satan is using his unrighteous people around the world to attack Jews.  Hence, Satan is currently using a virus to attack the Jews.  Of course Satan's armies of the unrighteous are getting stronger and they have no fear these days of coming out for everyone to see them. Let me give you an example.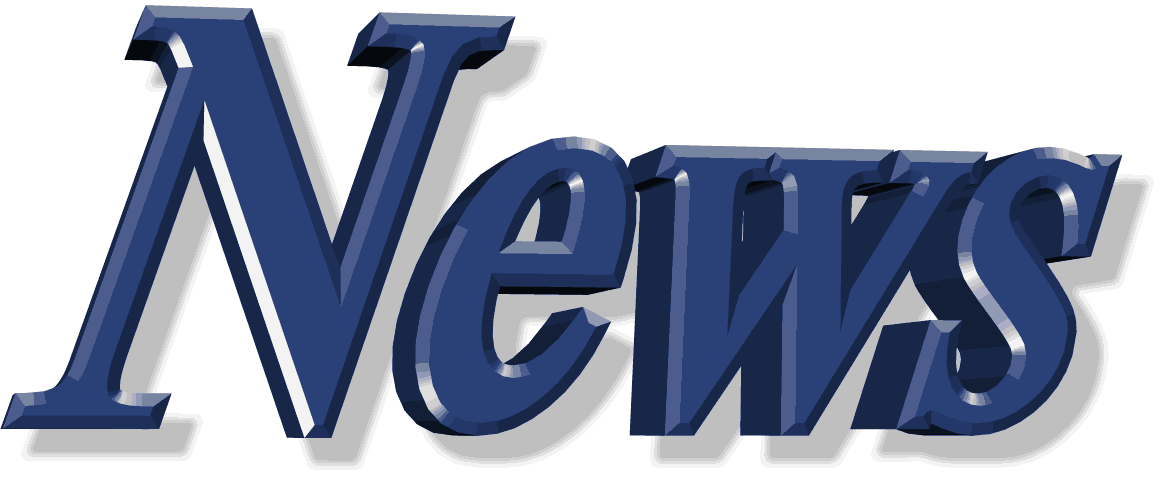 Nationwide Luciferian march rollout on June 21 during solar eclipse 'ring of fire'
"The Luciferian March for a One World Government will be held in at least 9 U.S. cities on June 21 during a solar eclipse.  The marches are intended to create chaos and it has been speculated by some that demonstrators may even try to erect satanic monuments at existing sites where Confederate and other allegedly racist statues have been torn down. Most of the protests will take place at city capitols in the following cities: Jacksonville, Florida; Raleigh, North Carolina; Cincinnati, Ohio; Columbus, Ohio; Washington, DC; Madison, WI; Buffalo, New York; Niagara Falls, NY; Salem, OR.".
"And there shall be signs in the sun" (Luke 21:25a).  "The fourth angel poured out his bowl on the sun, and the sun was given power to scorch people with fire.  They were seared by the intense heat and they cursed the name of God, who had control over these plagues, but they refused to repent and glorify him…Men gnawed their tongues in agony and cursed the God of heaven because of their pains and their sores, but they refused to repent of what they had done" (Revelation 16:8-11).  What we know from Jesus is our planet will heat up in the last days which year after year heat records around the world are in fact being broken.  Major droughts due to the intense heat is drying up drinking water.  My book is loaded with proof of how the birth pains of the prophecies above have been taking place and will get much worse the closer we get to the rapture of the the Lord's Church.  Below are a few example of the drought problems.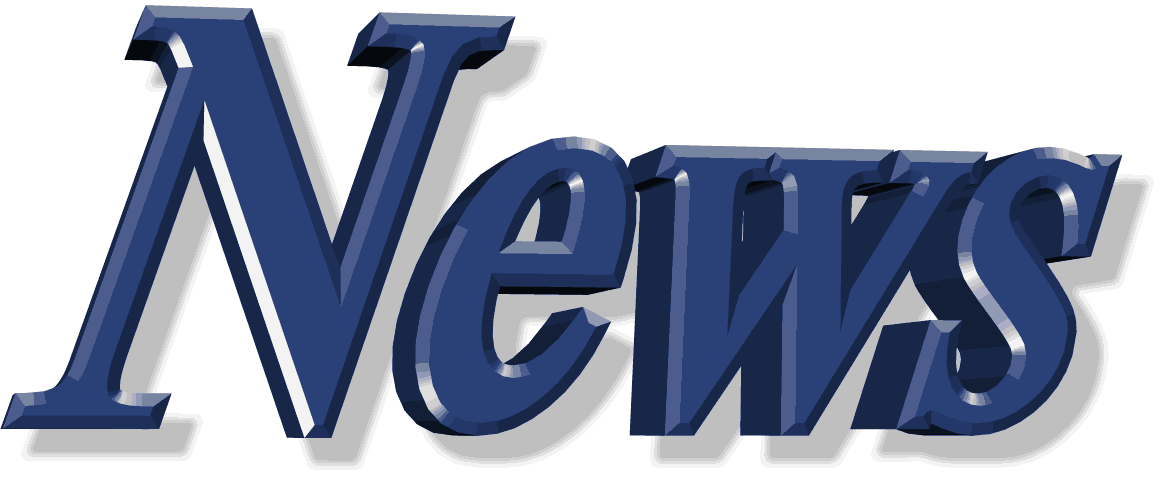 Siberia's persistent, freakishly mild weather is reverberating around the world
On a temperature map these days, Siberia shows up as a bright red splotch, like a widespread rash on the Earth's surface. This region has seen persistently extreme temperatures since the winter, which has led to a damaging Arctic oil spill, sparked early outbreaks of large wildfires and helped vault global temperatures to new milestones.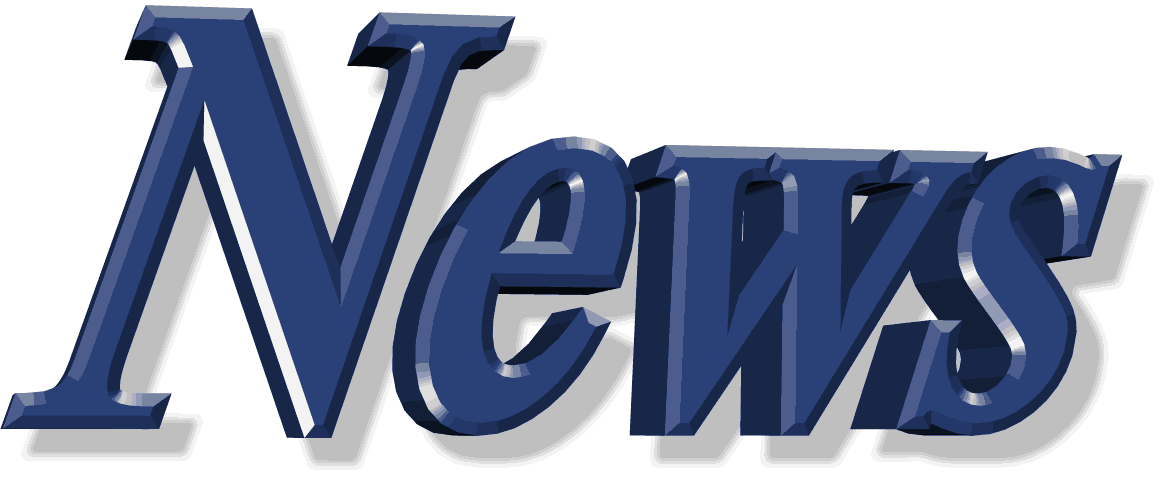 Drought may leave Central Oregon irrigation districts out of water this year
One or more irrigation districts could be limited this year, said Jeremy Giffin, the Deschutes Basin watermaster, due to drought conditions that have afflicted Central Oregon for several years. Limitations could result in having to curtail or shut down a district's diversion until more natural flow becomes available, he said. Drought has kept reservoir levels in the area at or near historic lows.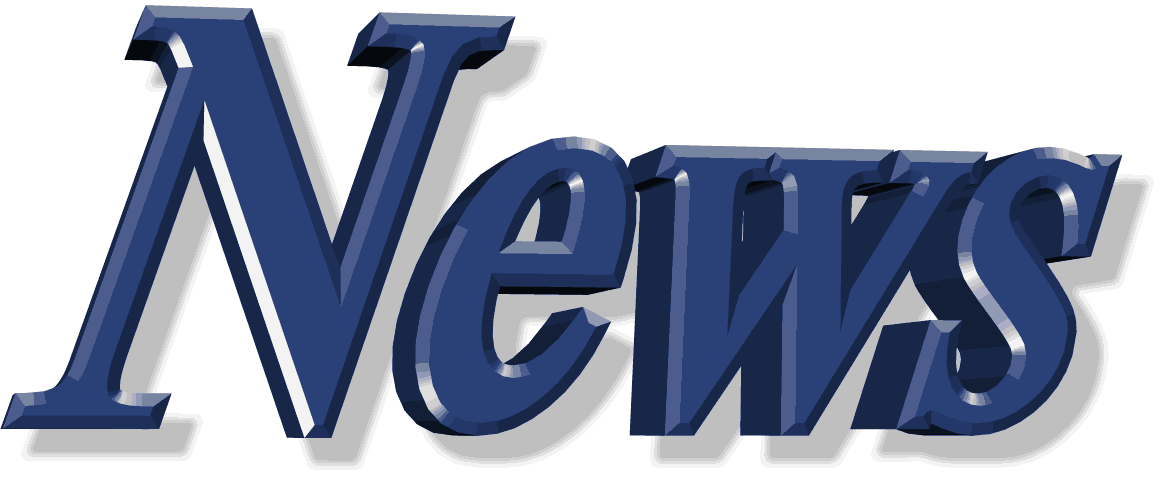 No relief in sight for drought gripping northern New Mexico
I really didn't want to see this," he said, swirling his mouse over a patch of brown in the Four Corners area. "Not a lot of good news there. This is showing some probability for below-average precipitation for northwest New Mexico." Experts agree 2020 is shaping up to be a challenging year for water in New Mexico.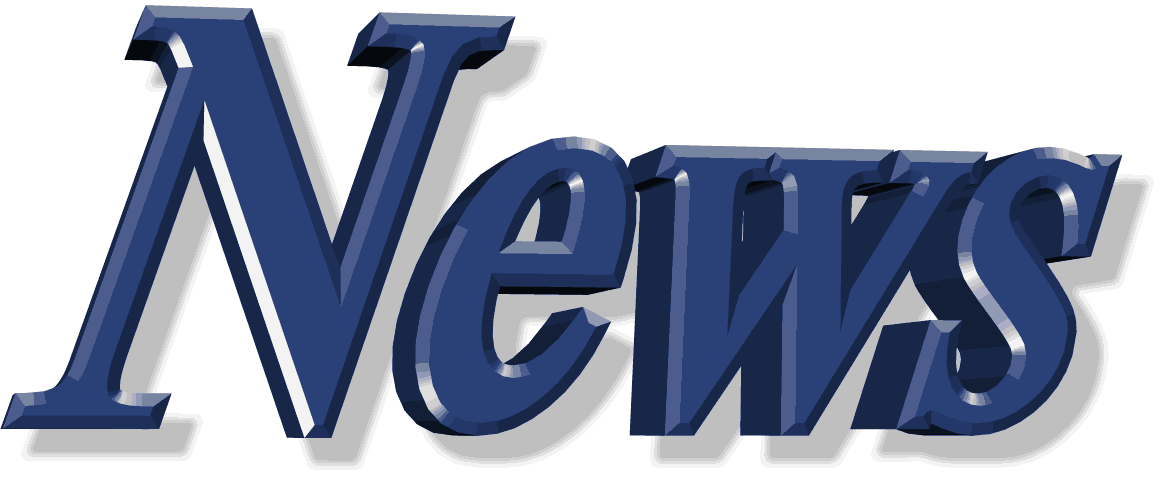 Drought hitting western areas hard
Drought. North Dakota is a state divided right now. By water. A look at the Drought Monitor since early April shows drought conditions spreading across the western portion of the state, with a large section now experiencing moderate drought conditions.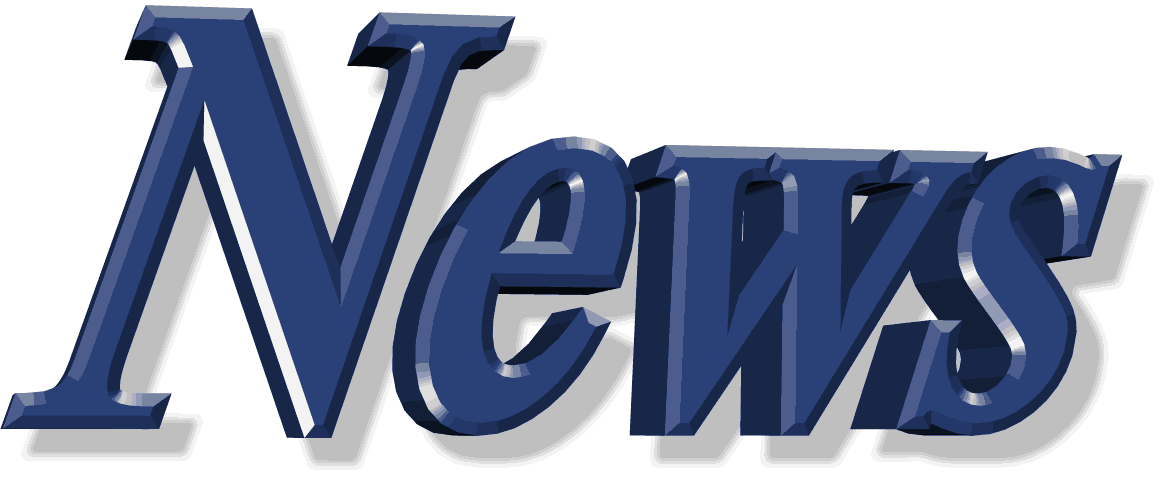 Emergency powers invoked amid worsening drought in Auckland, New Zealand
https://watchers.news/2020/06/18/emergency-powers-invoked-amid-worsening-drought-in-auckland-new-zealand/
What I have shown you today is just a taste of signs pointing to Jesus' second coming. Each day at my post I continue to show you events pointing to time running out to receive Jesus as your Lord and Savior before the rapture of the Church takes place. If you have not taken Christ as your Messiah yet you are just as those Satanic people getting ready to march on June 21 of this year.  Without Christ there is no way anyone can be called righteous. Look at the words of Jesus. "Whoever is not with Me is against Me, and whoever does not gather with Me scatters" (Matthew 12:30).  You can change how Jesus see you today by asking Christ Jesus into your life.  What do you say?