Download The Last Chronicles of Planet Earth Sept. 17, 2020 Edition by Frank DiMora
How to Add the Last Chronicles to your Electronic Device
~Find Us on MeWe and Brighteon~ click Brighteon & MeWe photos below
~Scroll down for all the news; be sure to CLICK on the photos next to the FLASHING "prophecy sign" for all Bible verses & videos, which will take you to the TABS you see at the top of the website; there you will find all the Bible verses and most current videos related to that area of prophecy~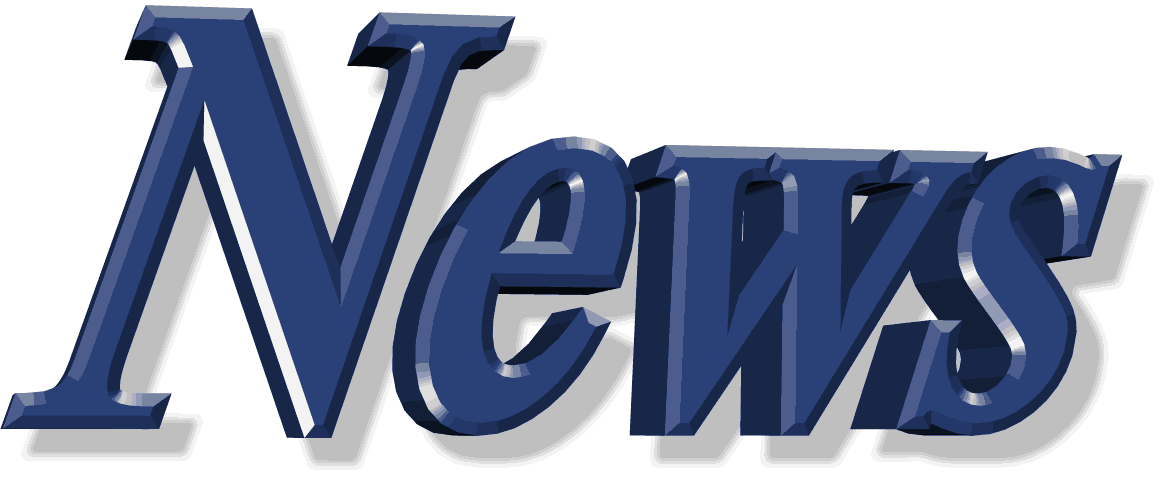 IDF strikes Gaza Strip in response to rocket fire – report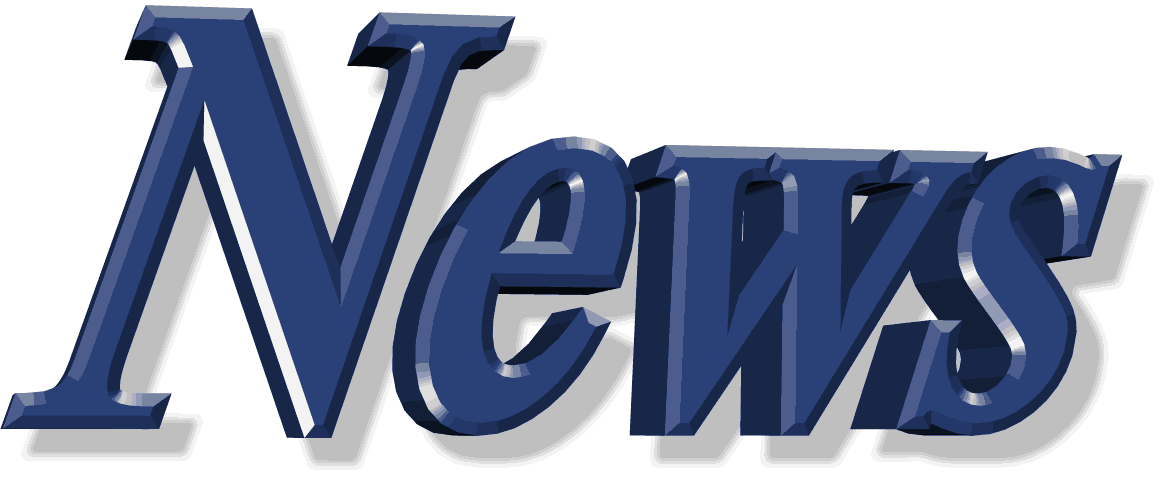 Israeli fighter jets strike Hamas after rocket attacks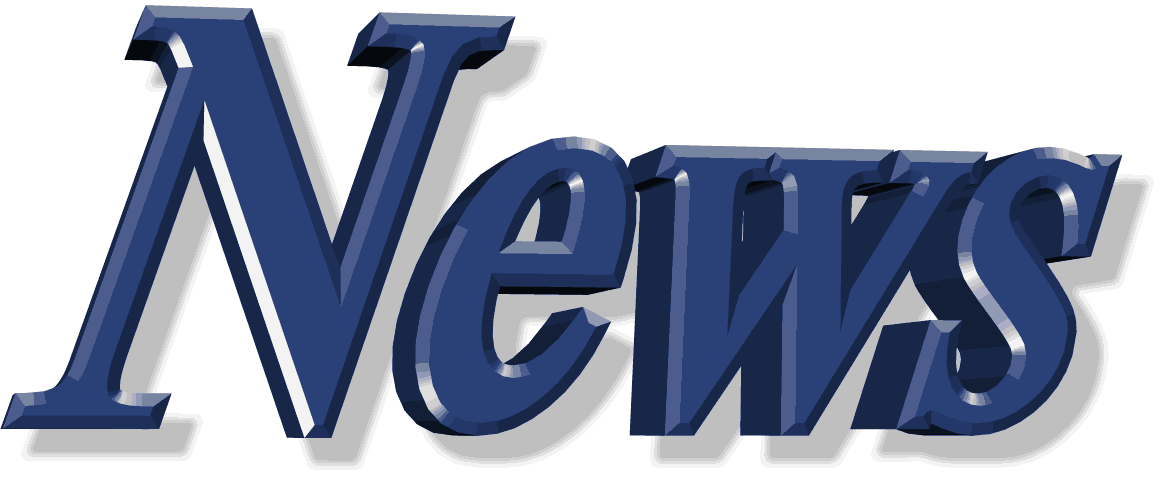 Rocket Fire from Gaza Follows IDF Uncovering of 'Terror Tunnel' into Israel
The IDF struck the Gaza Strip on Tuesday night in response to a rocket fired previously from the coastal enclave into Israeli territory. According to the IDF Spokesperson's Unit, the military struck an underground tunnel belonging to Hamas at the southern Gaza Strip. Rocket sirens were activated in several town surrounding the Strip on Tuesday evening, the IDF reported. Then again on Wednesday night, Two Palestinian rockets were fired at Ashkelon and Gaza's neighboring communities. One was intercepted by Iron Dome; a second landed on open ground. Thee were no casualties or damage. The Israeli force hit back overnight against Hamas arms production facilities and underground sites.
Oct. 23, 2020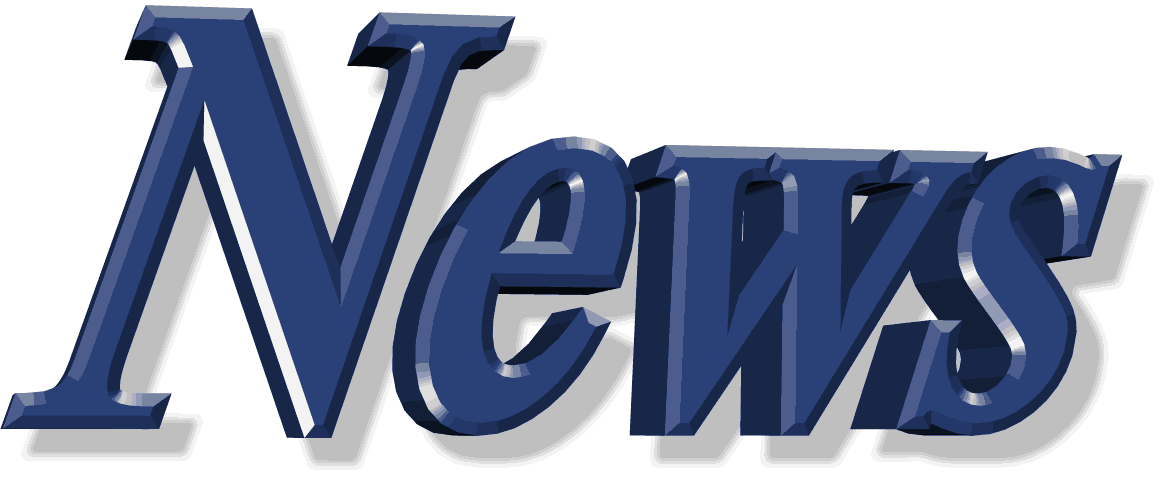 Israeli strike targets Iranian, Hezbollah forces in Syria
Syrian state media reported on Wednesday that Israel had launched a rocket at a school in the country's Quneitra Governorate, causing material damage but no casualties. According to the SANA news agency, the Israeli strike, which took place at 12:05 a.m., targeted a school in al-Hurryia village in northern Quneitra. According to a U.K.-based Syrian war monitor, the early morning attack targeted a school hosting Iranian forces and groups loyal to the Lebanese Shi'ite terror group Hezbollah. Citing "reliable sources," the pro-opposition group Syrian Observatory for Human Rights said that there were "confirmed reports of casualties" following the strike, which it also attributed to Israel.
Oct. 21, 2020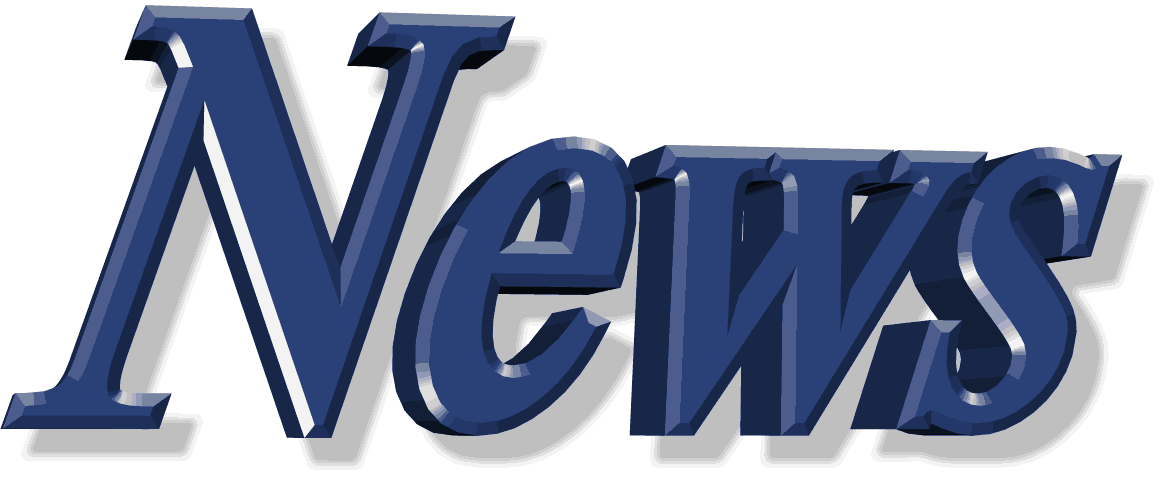 Hamas has secret cyber headquarters in Turkey - report
Hamas has a secret cyberwarfare and counter-intelligence headquarters in Turkey directed by military leadership in Gaza, British daily The Times reported citing Western intelligence. The headquarters deals primarily with funding and coordination and was set up two years ago in Turkey's most populous city, Istanbul. According to the report, the headquarters is directed by Samakh Saraj, a senior Hamas member based in Gaza who reports directly to the Yahya Sinwar, Hamas's leader in the Gaza Strip. The secret headquarters are also reportedly responsible for the purchasing of equipment that can be used for the manufacture of weapons, and coordinating cyber-operations against Hamas' enemies, including the Palestinian Authority in Gaza, and embassies of countries such as Saudi Arabia and the United Arab Emirates. It also oversees surveillance and interrogation - in some cases of those within Hamas' own ranks suspected of disloyalty according to the report.
Oct. 23, 2020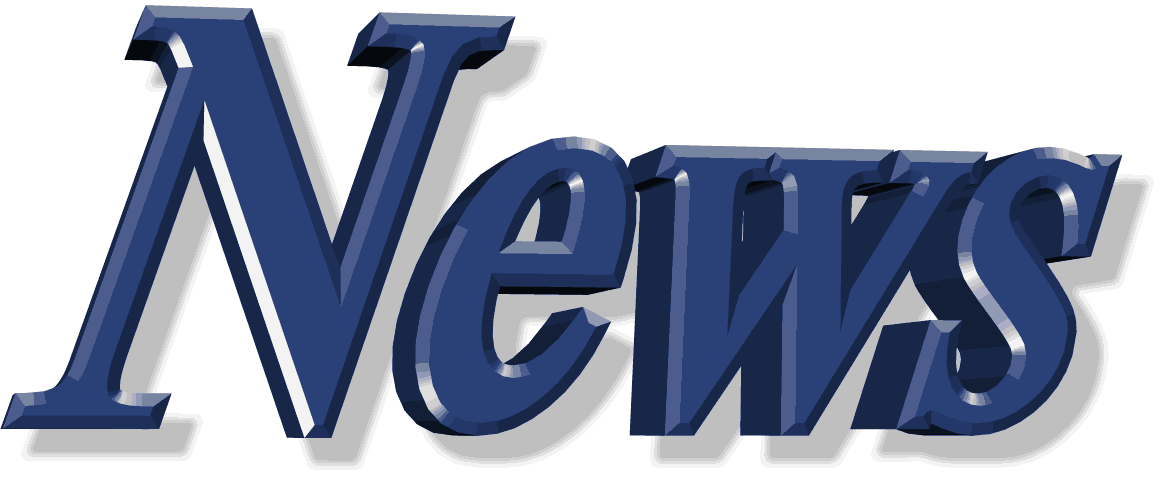 Sudan putting final touches on peace deal with Israel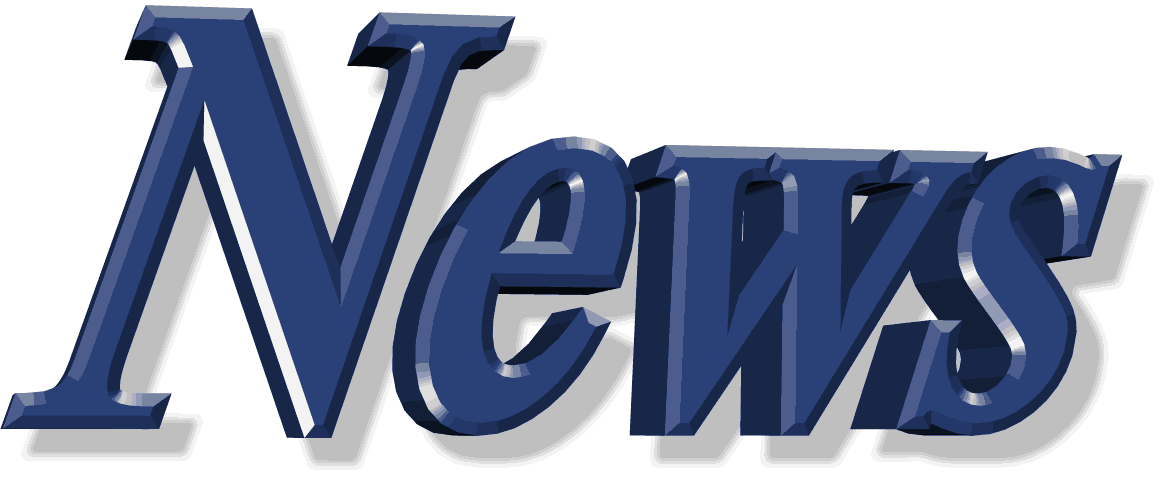 Sudan-Israel normalization announcement likely this weekend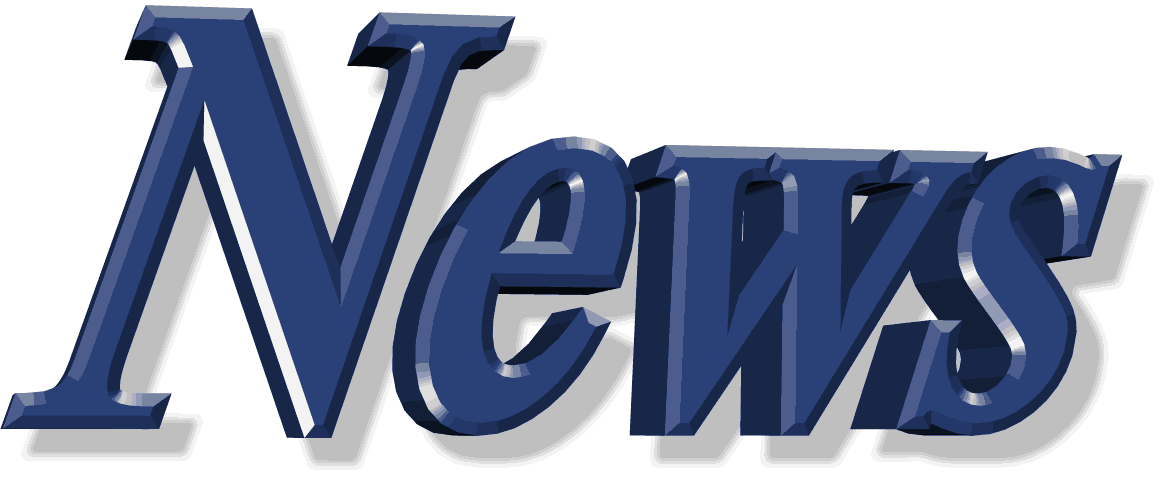 Trump: Sudan to join UAE, Bahrain in recognizing Israel
Sudanese officials confirmed on Thursday that a senior U.S.-Israeli delegation flew to Sudan on a private jet this week to wrap up a deal that would make Sudan the third Arab country to normalize ties with Israel this year. Official data posted on the website FlightAware said a private plane flew Wednesday from Tel Aviv to the Sudanese capital of Khartoum, where it stayed for roughly seven hours before returning to Tel Aviv. Two senior Sudanese officials confirmed the visit. One of them, a senior military figure, said the U.S.-Israeli delegation came to put final touches on a deal establishing ties with Israel. The delegation included Ronen Peretz, the acting director-general of Netanyahu's office, and Brig. Gen. Miguel Correa, the senior director for Gulf Affairs on the U.S. National Security Council, the official said.
Oct. 22, 2020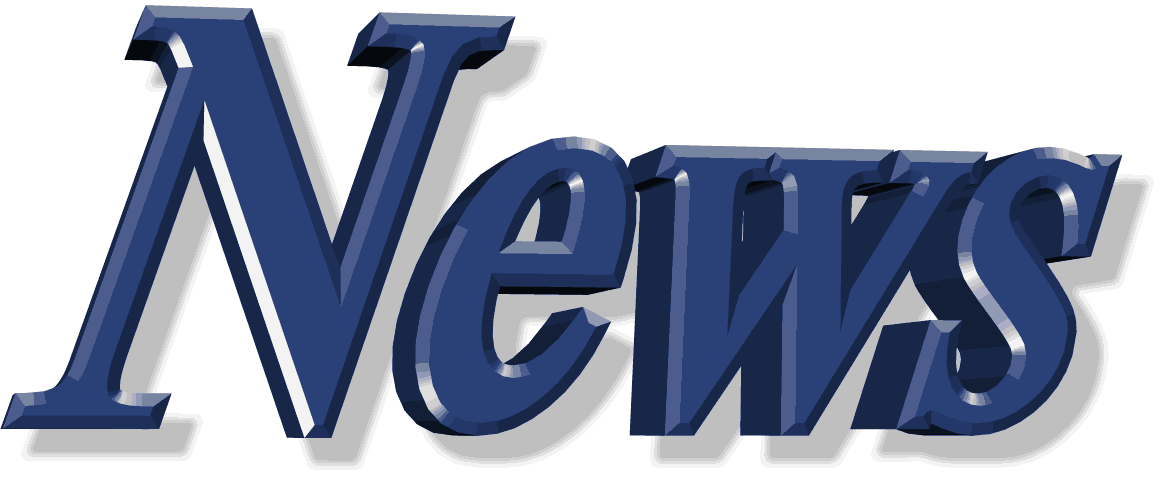 Saudi Arabia will soon move to normalize ties with Israel, official predicts
A senior defense official on Thursday predicted Saudi Arabia would soon move to normalize ties with Israel. The comments by the official, who spoke to reporters as Defense Minister Benny Gantz visited America, came amid reports that Sudan was poised to follow the United Arab Emirates and Bahrain in normalizing diplomatic relations with the Jewish state. "Soon Sudan and later Saudi Arabia will come out of the closet," the official was quoted saying by Hebrew media, without further elaborating. Saudi leaders have publicly ruled out forging ties with Israel before a Palestinian state is created, even as they have welcomed the normalization deals between the Jewish state and Gulf Arab states signed in Washington last month.
***See also: Pompeo urges Saudi Arabia to consider normalizing relations with Israel
Oct. 14, 2020
https://news.yahoo.com/pompeo-urges-saudi-arabia-consider-140726489.html
Oct. 23, 2020
***For those interested, Sudan's announcement today will bring the total to 3 of the 7 countries visited by Pompeo and Kushner in August:
Pompeo is expected to depart on Sunday for Israel, Bahrain, Oman, the United Arab Emirates, Qatar and Sudan.
Kushner plans to leave later in the week for Israel, Bahrain, Oman, Saudi Arabia and Morocco, the diplomats said.
Aug. 22, 2020
https://www.timesofisrael.com/pompeo-kushner-to-visit-israel-and-arab-states-as-us-pushes-mideast-agreements/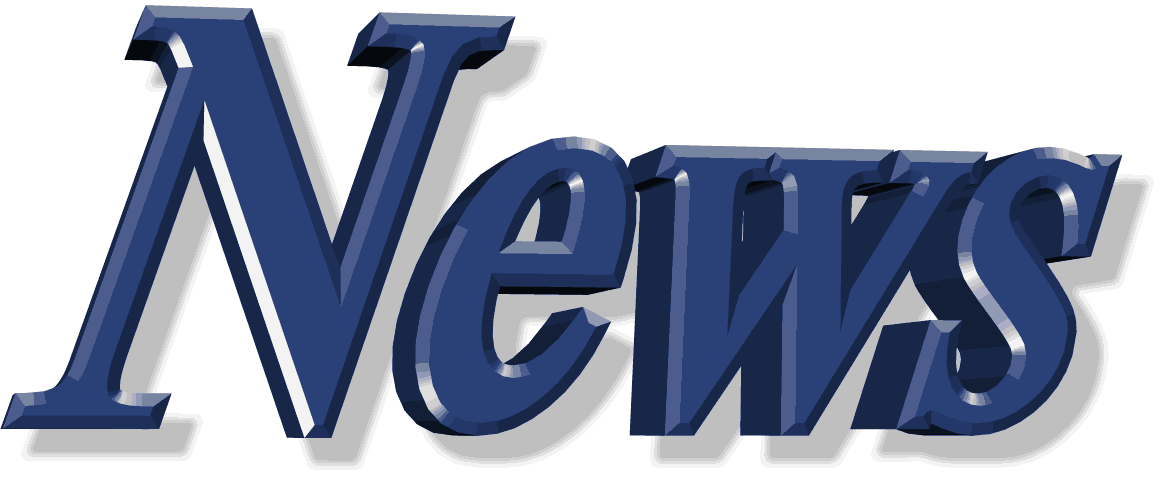 US sanctions Hezbollah officials, among them Iraq ambassador to Iran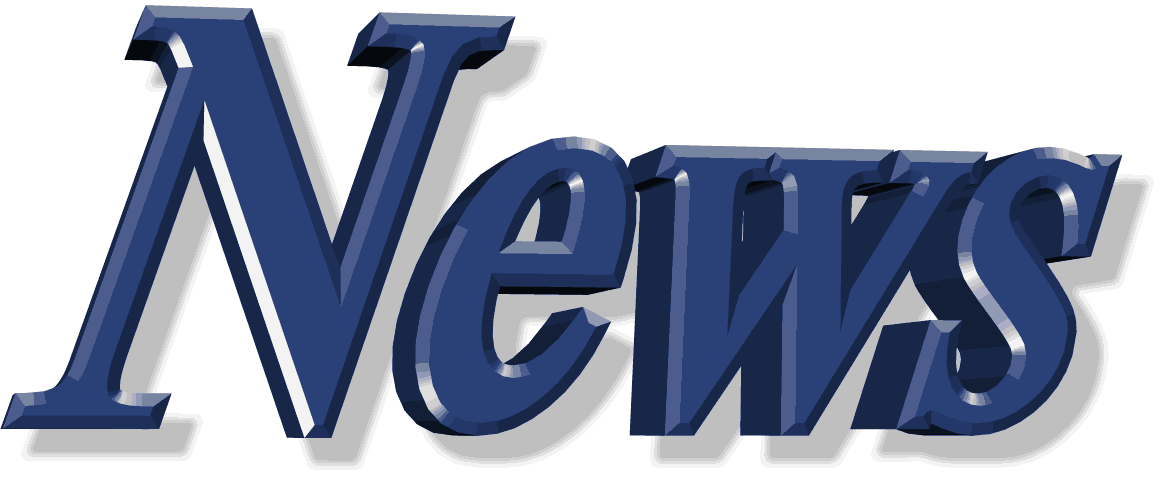 Hariri's fourth term as PM met with skepticism
The United States sanctioned two officials on Thursday of the U.S.-designated terrorist group Hezbollah. Nabil Qaouk and Hassan Al-Baghdadi "are members of Hezbollah's Central Council, a group of senior Hezbollah officials that elects the terrorist group's Shura Council, Hezbollah's highest decision-making body," said U.S. Secretary of State Mike Pompeo in a statement. "Qaouk has also served on Hezbollah's Executive Council, which oversees the group's social and economic activities." Separately, the Treasury Department announced on Thursday that it has sanctioned Iran's Ambassador to Iraq, Quds Force Gen. Iraj Masjedi.
Oct. 23, 2020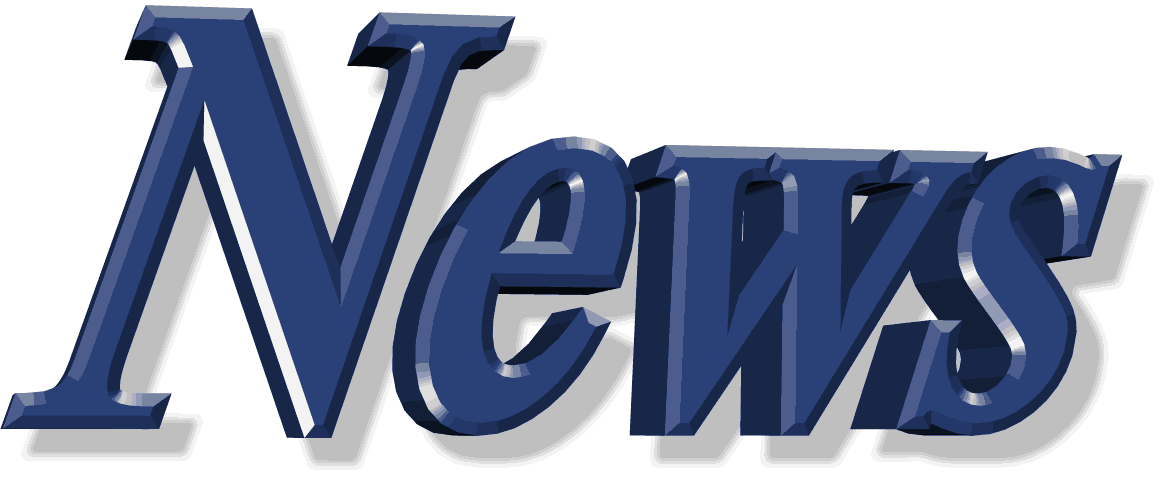 Egypt vents anger as Turkey takes center stage in reconciliation of Palestinian factions
An agreement between Palestinian factions for a further meeting and the setting of a date for elections has stalled, with fears that anger from Cairo over Turkey's sponsorship of the reconciliation process among rival parties has led to the delays. Egypt's dissatisfaction with Fatah and Hamas over their decision to hold bilateral meetings towards reconciliation in Istanbul under Turkish sponsorship has delayed the setting of a date for a subsequent meeting of the Palestinian factions' leaders. Conscious of Cairo's anger at Ankara's influence over the talks, Palestinian Authority President Mahmoud Abbas has delayed issuing a presidential decree setting the date for elections, a major step that was agreed upon between the two movements in Istanbul on 24 September. Egypt, which has been the main mediator and traditional host of Palestinian reconciliation talks between Fatah and Hamas since their breach in 2007, has not issued any official negative response to the results of the Istanbul meeting.
Oct. 23, 2020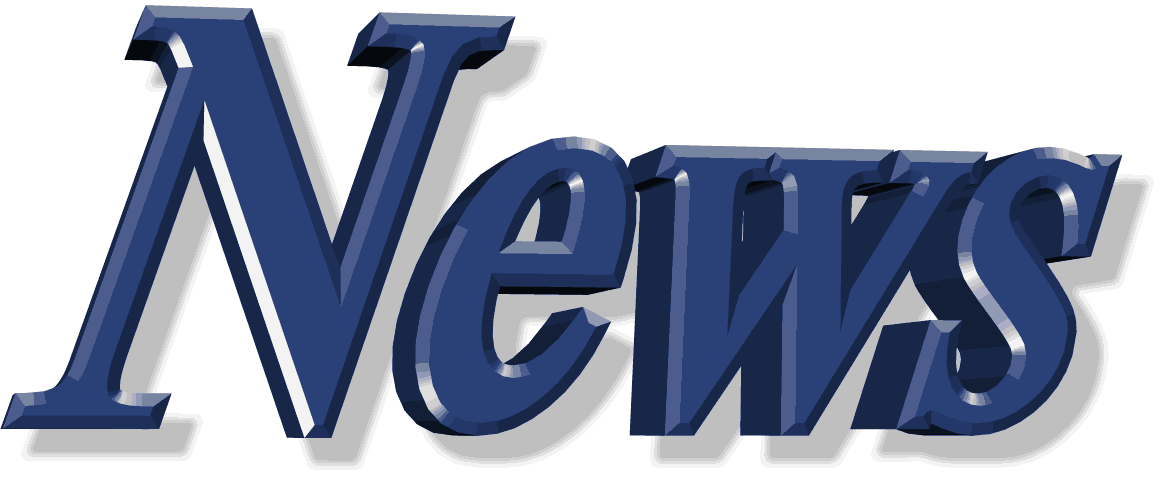 Turkey's withdrawal in Idlib may be omen of war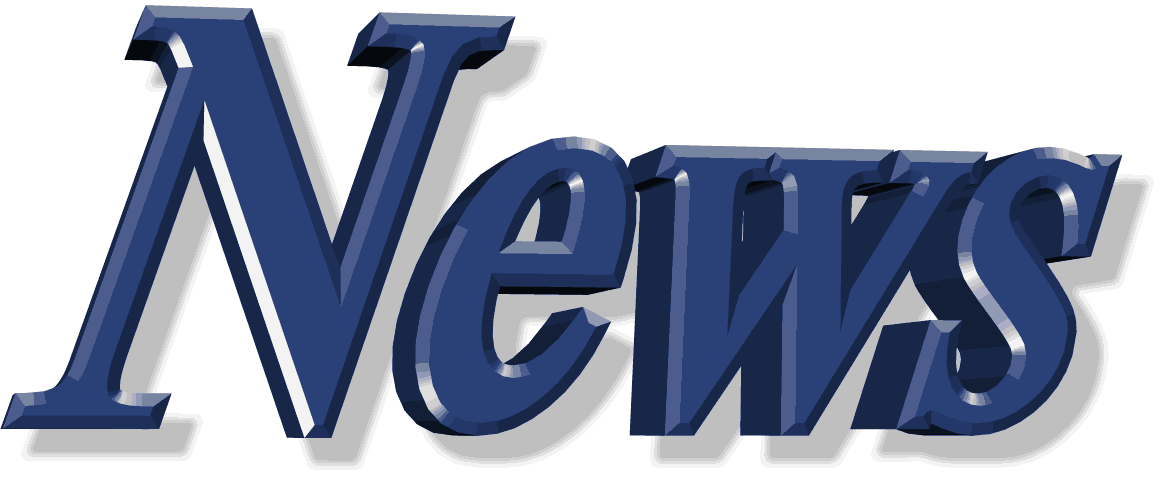 Bombing kills Syrian cleric key to deals with rebels
Turkey has begun withdrawing from military observation posts in regime-held enclaves in Idlib, the last rebel stronghold in Syria, but the move looks more like an omen of war for the region than a sign of reconciliation and retreat. The outpost at Morek, one of several encircled by Syrian government forces since their capture of the key M5 highway in February, was evacuated Oct. 19-20, with others expected to follow suit. Turkey has been under growing Russian pressure to leave the surrounded outposts. Most recently, the issue was raised at Sept. 16 military talks in Ankara, with the Russian side pressing for Turkey to leave the outposts, reduce its military presence elsewhere, remove its heavy weapons from the region and push armed groups away from the M4 highway, the other key road in Idlib. Turkey's military buildup in Idlib may appear a deterrence effort, but is clearly setting a stage where a small spark might ignite a destructive war.
***Please also see report from ETRM 10/19
Turkey withdraws from base in northwest Syria, sources say
Oct. 23, 2020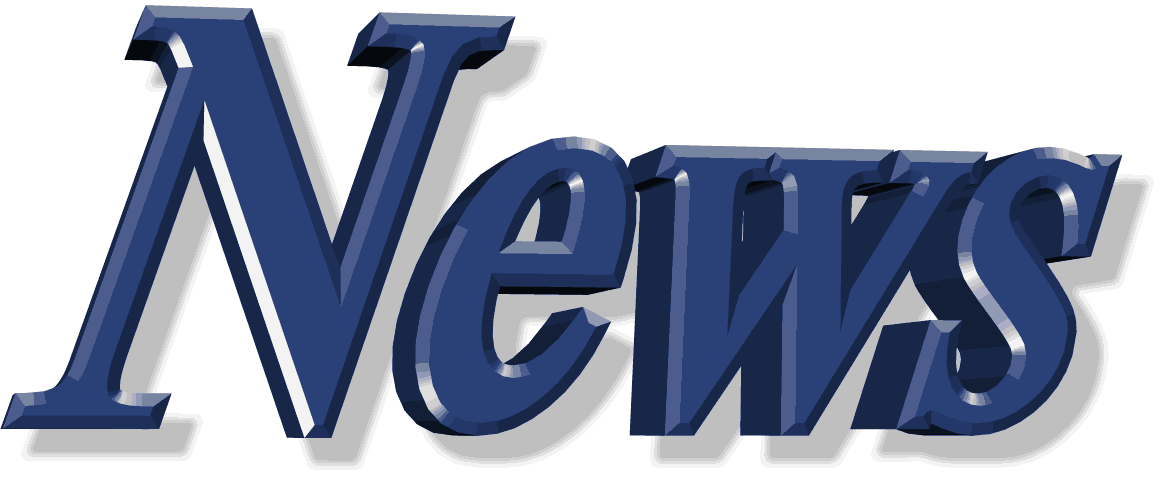 US suspends Turkey visa services after reports on potential attacks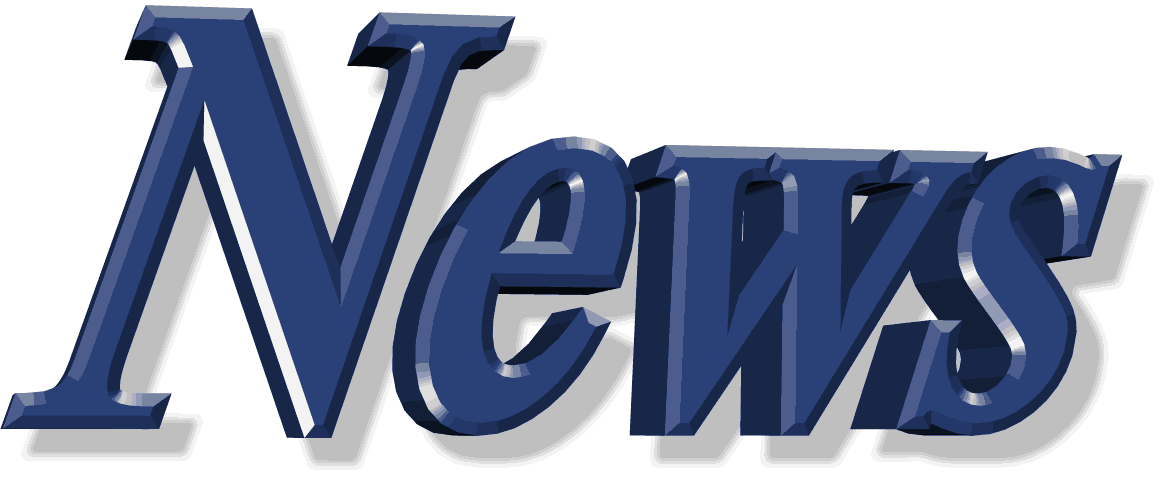 Erdogan confirms testing Russian S-400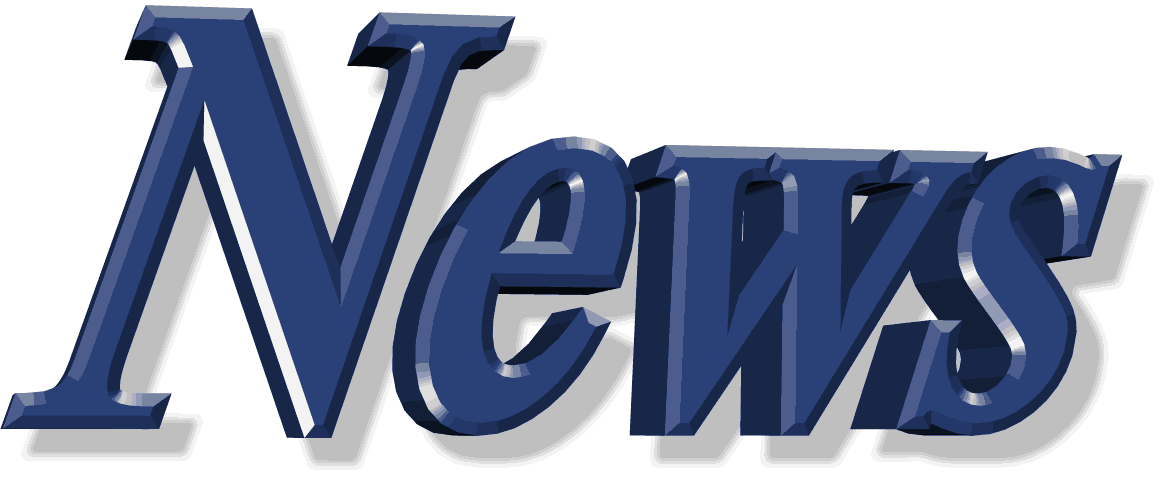 Greece Calls for the Suspension of EU-Turkey Customs Union in Diplomatic Offensive
The US Embassy in Ankara said on Friday it was temporarily suspending all American citizen and visa services at missions in Turkey over credible reports of potential terrorist attacks and kidnappings against US citizens in Istanbul. "The US Mission in Turkey has received credible reports of potential terrorist attacks and kidnappings against US citizens and foreign nationals in Istanbul, including against the US Consulate General, as well as potentially other locations in Turkey," the embassy said. A US Embassy spokesperson said the statement was issued after an ongoing assessment of security conditions in Turkey. Meanwhile, Turkey's president on Friday confirmed the country tested its Russian-made S-400 missile defense system, despite objections from the United States. "America's stance is absolutely not binding for us," he said. "We aren't going to ask America."
Oct. 23, 220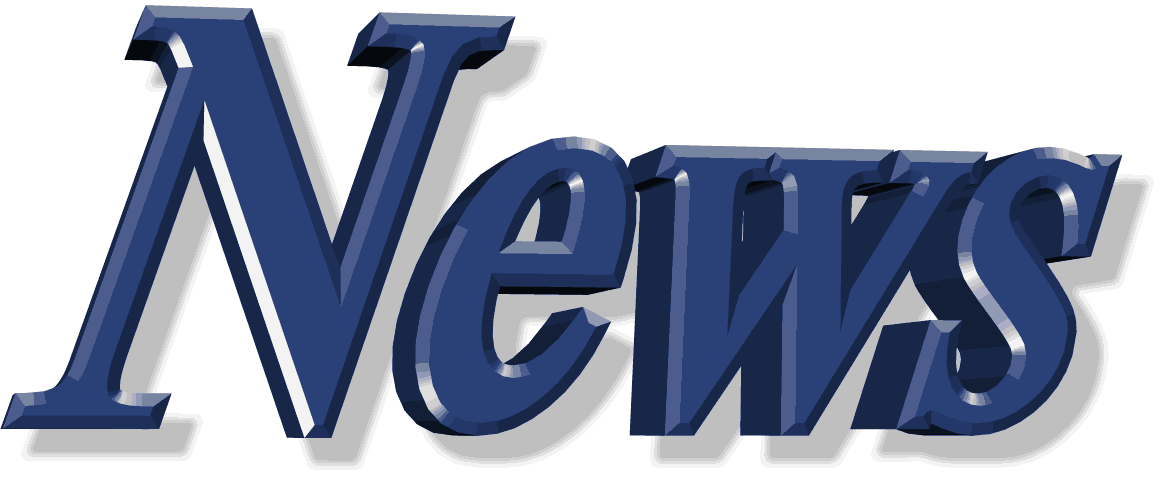 Iran To Import North Korean Missiles In 25-Year Military Deal With China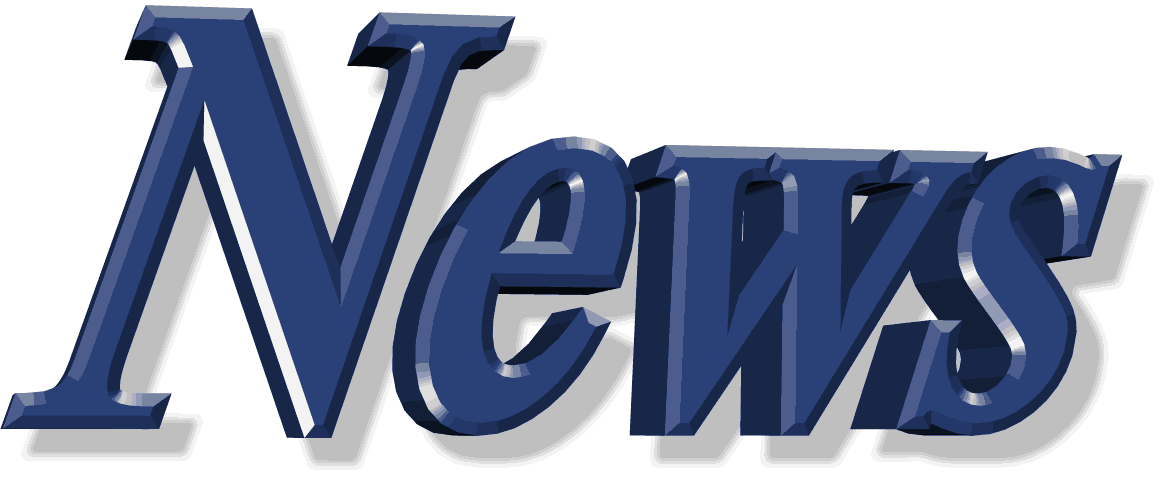 Iran's Pact With China Is Bad News for the West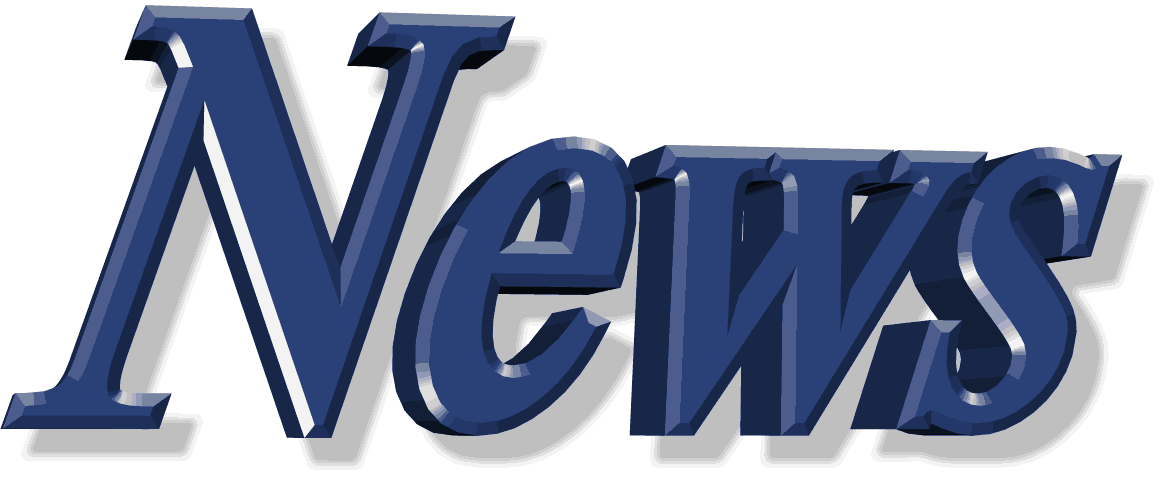 What is behind the hype about the new Iran-China partnership?
Following the end on the 18th of October of the 13-year United Nations' embargo on Iran buying or selling weapons, the roll-out of the military component of the 25-year deal between China and Iran will begin in November, as exclusively revealed by Oil Price.com. After a series of meetings in China on the 9th and 10th of October between Iran's Foreign Minister, Mohammad Zarif, and his China counterpart, Wang Yi, this military component may now also feature the deployment in Iran of North Korean weaponry and technology, in exchange for oil, according to sources very close to the Iranian government spoken to by OilPrice.com last week. Most notably this would include Hwasong-12 mobile ballistic missiles, with a range of 4,500 kilometers, and the development of liquid propellant rocket engines suitable for intercontinental ballistic missiles (ICBMs) or satellite launch vehicles (SLVs). This will all be part of a broader triangular relationship coordinated by Beijing and further facilitated by the imminent launch of a new digitized currency system by China. According to JIR and other defense sources, this early-stage co-operation in this area between North Korea and Iran also included Iranian personnel travelling to North Korea for training in the operation and manufacture of these missiles and the stationing of North Korean personnel in Iran during the build-out of missile plants. This model of knowledge and skills transference, of course, has been a key part of the 25-year deal between Iran and China since it was formally agreed back in 2016, including the training of up to 130 young, fast-tracked officers from the Islamic Revolutionary Guard Corps (IRGC) every year at various military institutions across mainland China.
Oct. 22, 2020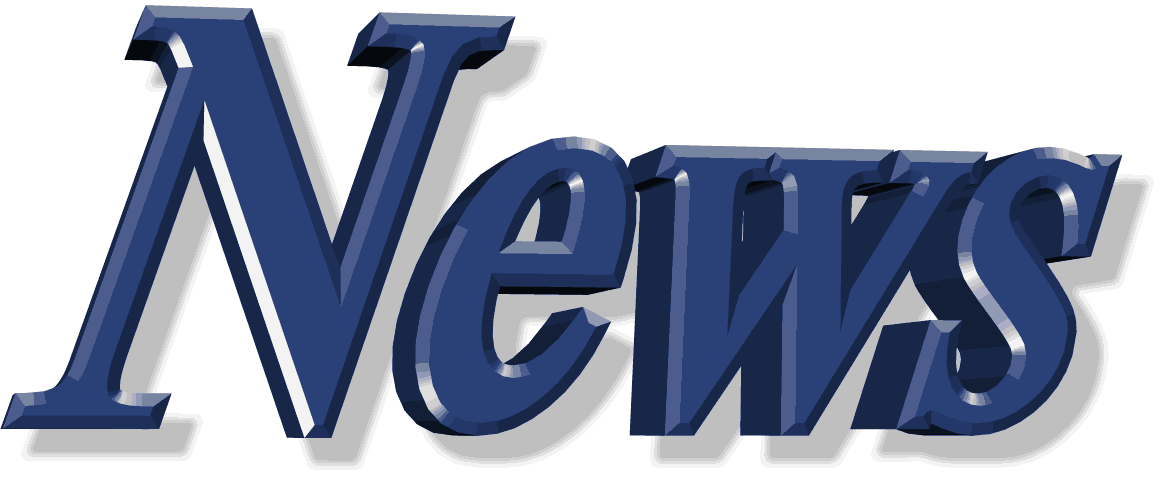 Fire erupts after explosion at Iranian petrochemicals plant
An explosion caused a blaze at a petrochemicals plant in southwestern Iran on Friday, according to state media. The country has been plagued by accidents at industrial facilities in recent months. The fire broke out at the aromatics unit of a petrochemical plant in the port city of Bandar Mahshahr, state broadcaster IRIB reported. Firefighters from the plant as well as regional fire teams were called to the site and managed to contain the blaze. There were no fatalities or injuries as a result of the incident, it added. Social media users have been sharing footage, purportedly taken at the plant, showing a huge plume of thick black smoke pouring out from it.
Oct. 23, 2020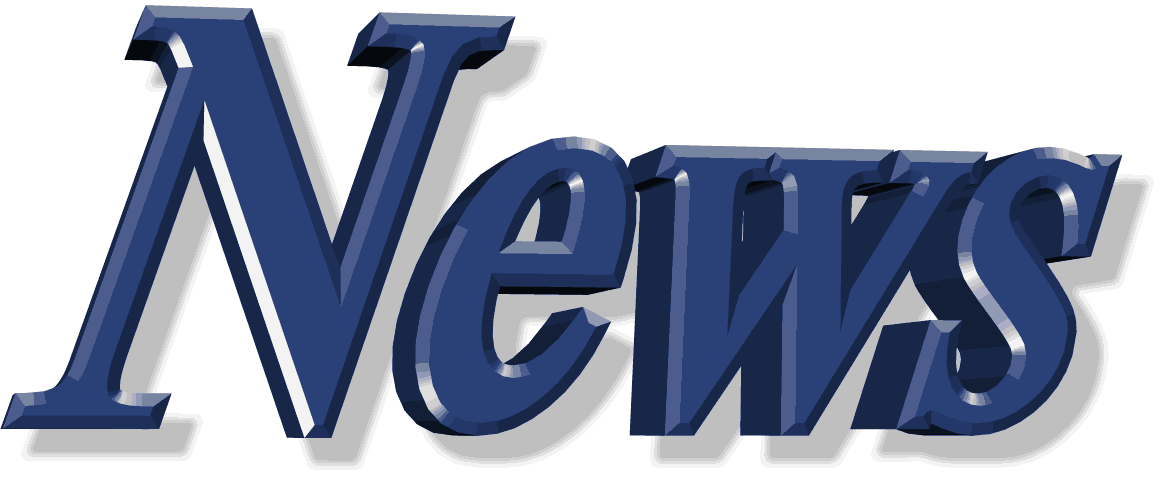 Pompeo steps up efforts to end Nagorno-Karabakh fighting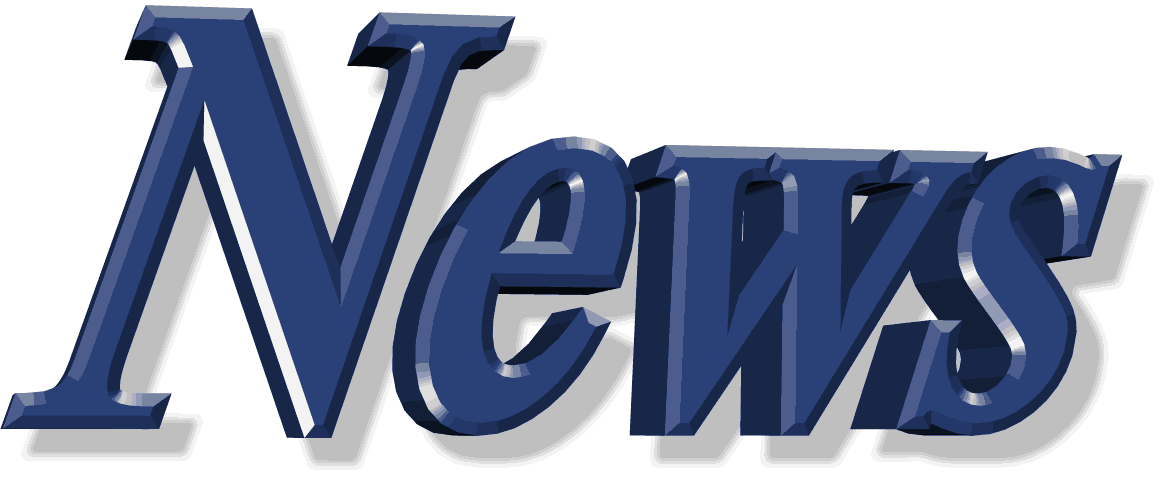 Presence of Fighters from Syria in Nagorno Karabakh Ramps up Pressure on Russia to Intervene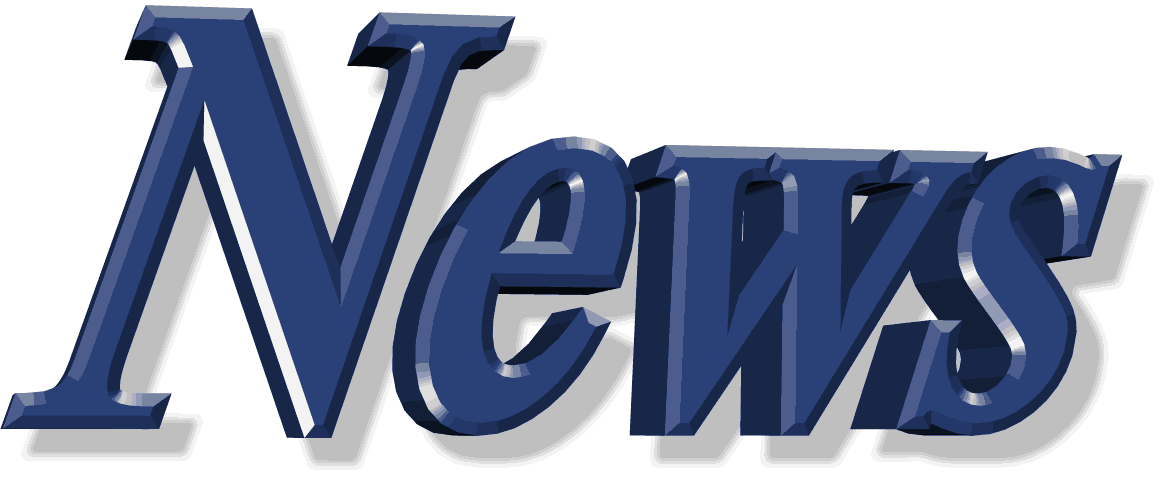 Turkey to Send Troops to Combat Armenia in Nagorno-Karabakh?
Azerbaijan and ethnic Armenian forces clashed in several parts of Nagorno-Karabakh on Friday, as the United States stepped up diplomatic efforts to try to end the deadliest fighting in the mountain enclave for over a quarter of a century. U.S. Secretary of State Mike Pompeo met separately with the foreign ministers of Azerbaijan and Armenia in a new attempt to end nearly a month of bloodshed in which Russian President Vladimir Putin said 5,000 people may have been killed. The collapse of two Russia-brokered ceasefires has dimmed hopes of a quick end to fighting that broke out on Sept. 27 over Nagorno-Karabakh, a breakaway territory which is within Azerbaijan but is controlled by ethnic Armenians. Shortly before the Washington talks were due to start, Turkish President Tayyip Erdogan told reporters in Istanbul that he hoped Moscow and Ankara could work together on resolving the conflict. Reiterating demands for a Turkish role in mediation which has long been led by the United States, Russia and France, he said: "Turkey believes it has just as much right as Russia to be involved here for peace." Both ministers held separate meetings with Pompeo that lasted around 30 to 40 minutes. Asked how his talks went, Armenian Foreign Minister Zohrab Mnatsakanyan told reporters: "Very good" as he exited the State Department, and added that work on a ceasefire would continue.
Oct. 23, 2020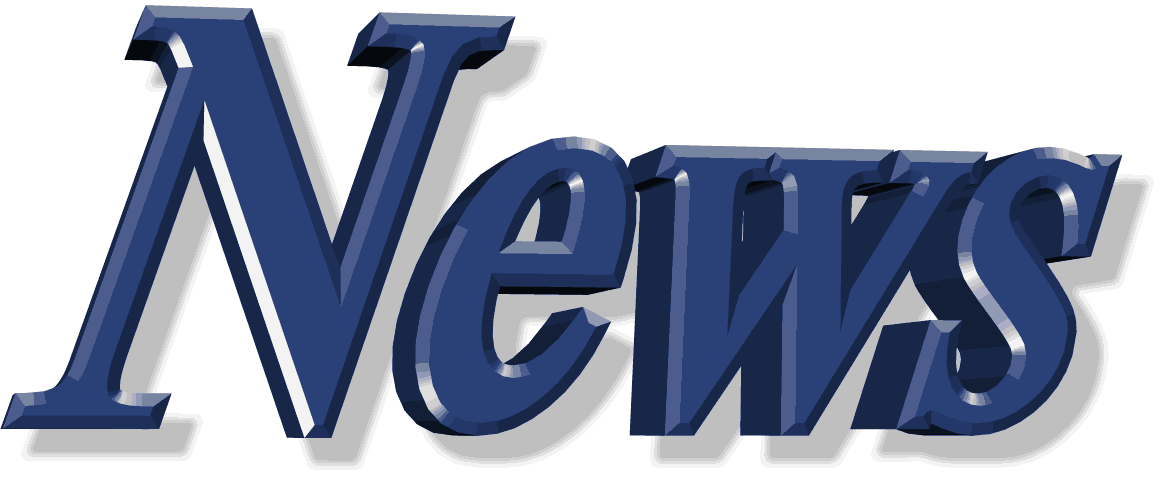 Law Enforcement Across America Is Bracing For Massive Election Riots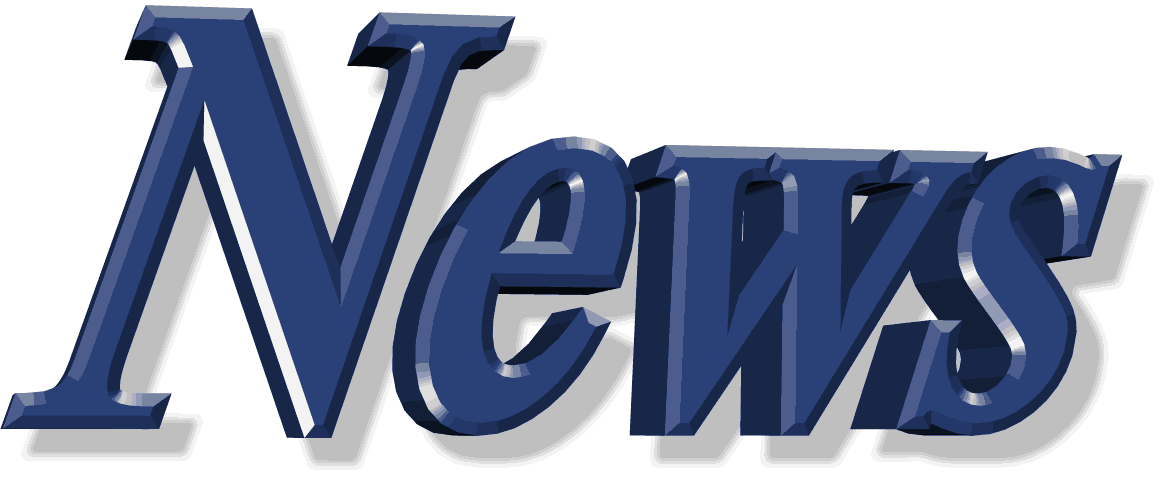 Anti-Police Protesters Attack, One Cop Sent to Hospital with Head Injury in Rhode Island
Officials in most major cities do not have their heads stuck in the sand and have been preparing for massive riots following the election.  In New York, the NYPD is literally "training every day" to deal with the riots and protests that they are anticipating… The NYPD is training every day and deploying hundreds of extra cops as it braces for Election Day and its aftermath, amid fears riots and protests could break out after the results are announced. In Los Angeles, officers are being told that "they may need to reschedule" their vacations so that they will be available for whatever may happen… LAPD sent an internal memo to its officers last week that said they may need to reschedule any vacations around election day as the agency prepares for possible protests or other unrest, according to the Los Angeles Times. In so many instances, law enforcement agencies are pointing to the riots that erupted in the aftermath of the death of George Floyd as the type of scenario that they want to be prepared for this time around. Even down in Texas, authorities in multiple cities are admitting that "they are planning for potential unrest around the Nov. 3 election"…
Oct. 21, 2020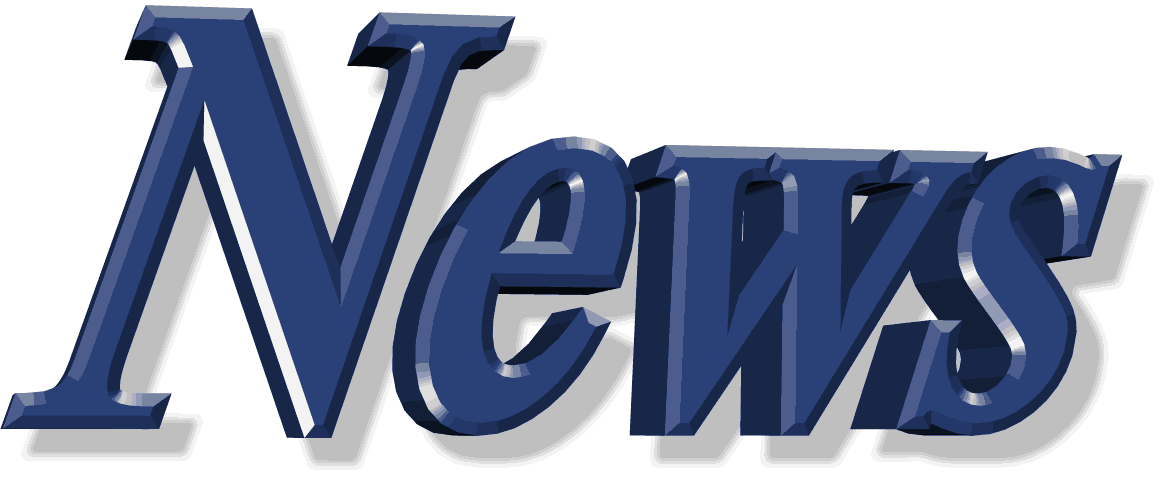 Sars protests: People 'shot dead' in Lagos, Nigeria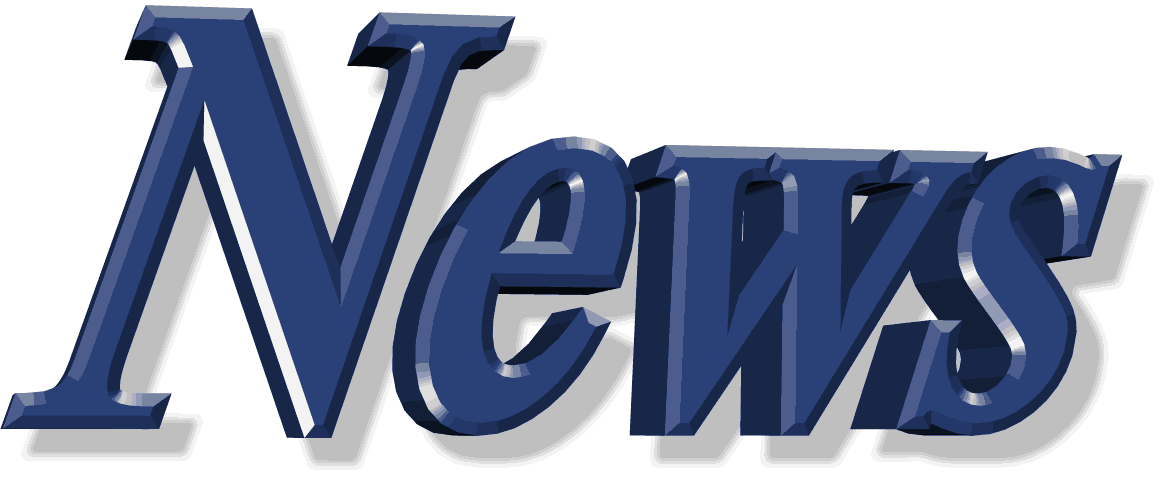 Chaos In Nigeria After Soldiers Open Fire On Large Anti-Police Demonstration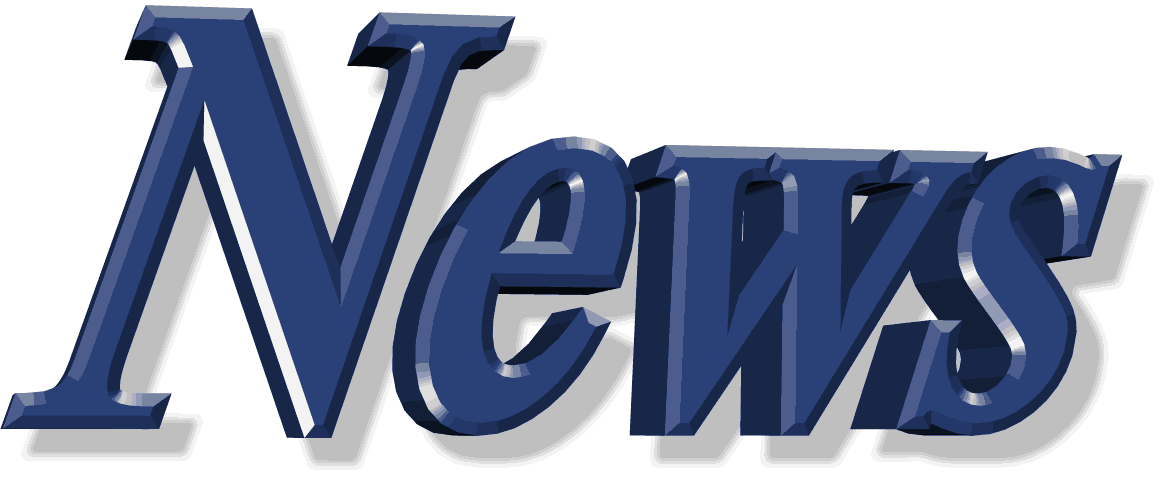 US delegation meets with Nigeria's vice president, after killing of protesters
Witnesses and the right group Amnesty International said several people were killed and wounded when soldiers opened fire. The state governor said about 25 people had been wounded but denied there were any fatalities. An indefinite 24-hour curfew has been imposed on Lagos and other regions. Protests over a now-disbanded police unit - the Special Anti-Robbery Squad (Sars) - have been taking place for two weeks, with demonstrators using the social media hashtag #EndSars to rally crowds. As tensions continued to rise on Wednesday, police in different districts of Lagos fired shots in the air to disperse protesters defying the curfew, the BBC's Nduka Orjinmo reports from the capital, Abuja.
Oct. 23, 2020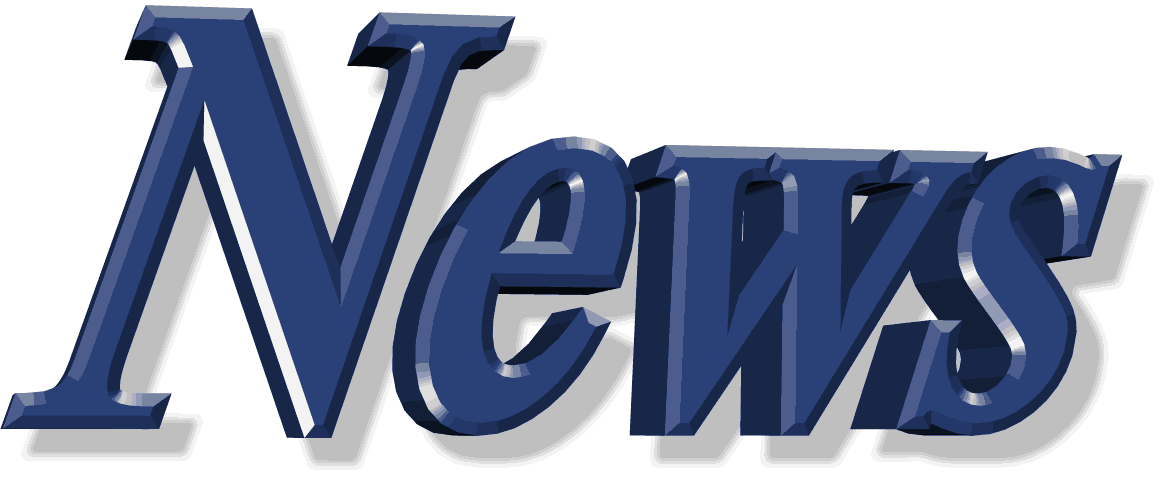 Kyrgyzstan: Lawmakers approve election delay and constitutional overhaul
Parliament in Kyrgyzstan has voted to postpone parliamentary elections and approved a proposal to overhaul the constitution, setting the stage for rival political forces to haggle furiously over how the country is to be run in future. The bill adopted on October 22 means that do-over parliamentary elections to make up for the now-nixed vote from earlier this month could take place as late as the start of June 2021, instead of by December 20, as was previously required. Of the 120 sitting members of parliament, 83 voted in favor of the bill. A note attached to the bill on delaying the elections stated that the proposal was motivated by a desire to "stabilize the social, political, epidemiological and economic situation in the country, and also to increase the trust of citizens in the elections."
Oct. 22, 2020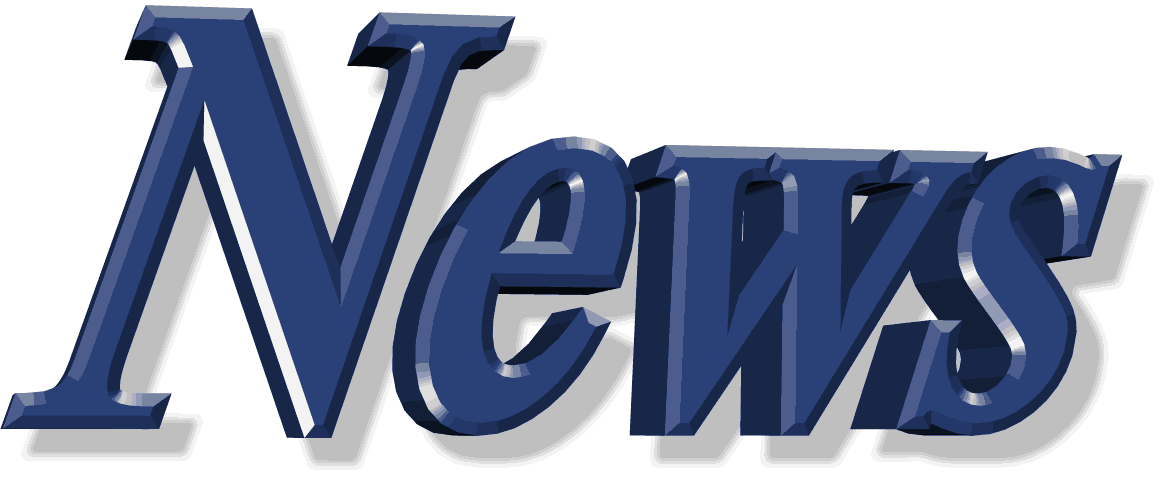 Belarus says opposition protests are developing into terrorist threat
Belarus's interior ministry said on Thursday that opposition protests were developing into a terrorist threat. Belarus has seen more than two months of protests since an Aug. 9 presidential election, in which veteran leader Alexander Lukashenko claimed a landslide victory. His opponents say the election was rigged to hand him a sixth term in power. The head of Russia's SVR foreign intelligence service made a surprise visit to Belarus on Thursday in what looked like a show of support by Moscow for Lukashenko, a close ally.
Oct. 22, 2020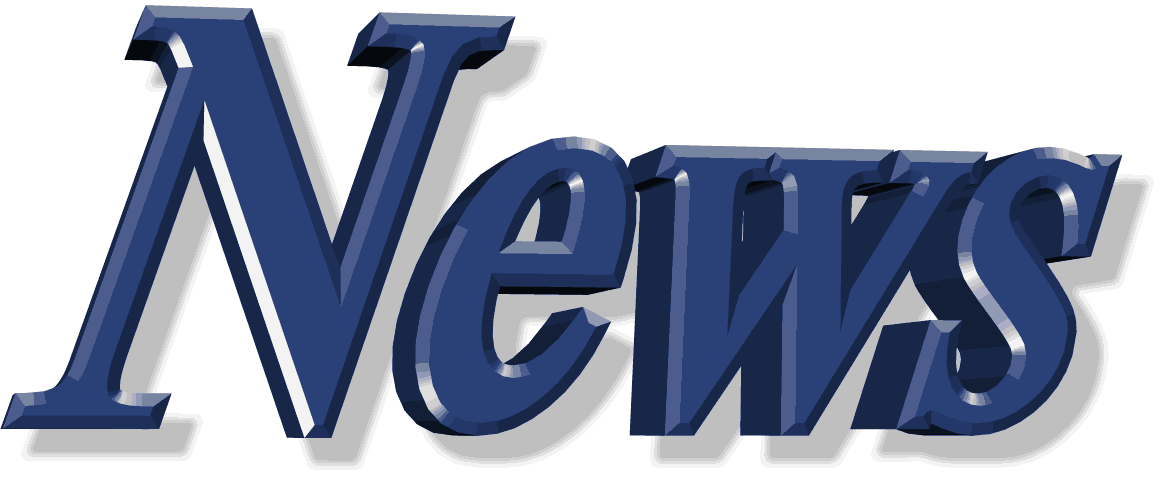 Thailand's Prime Minister lifts state of emergency. Protesters give him three days to resign
Thailand's Prime Minister has revoked emergency measures imposed on Bangkok following more than a week of daily anti-government protests in the nation's capital and other cities. An announcement in the Royal Gazette on Thursday said "as it has appeared the severe situation which had resulted in an enactment of emergency decree, has resolved and halted." The new order, which came into effect at midday in Bangkok, said the situation had returned to a state where normal law enforcement can address the situation. It follows a pre-recorded televised speech from Prime Minister Prayut Chan-o-cha on Wednesday, who said he is taking the first steps to "de-escalate" political tensions that have seen tens of thousands of protesters take to the streets in recent months, calling for a new constitution, monarchy reform and Prayut's resignation. "The protestors have made their voices and views heard," Prayut said. "As the leader of the nation who is responsible for the welfare of all Thais -- whether they be protestors or the silent majority with whatever political convictions -- I will make the first move to de-escalate this situation."
Oct. 22, 2020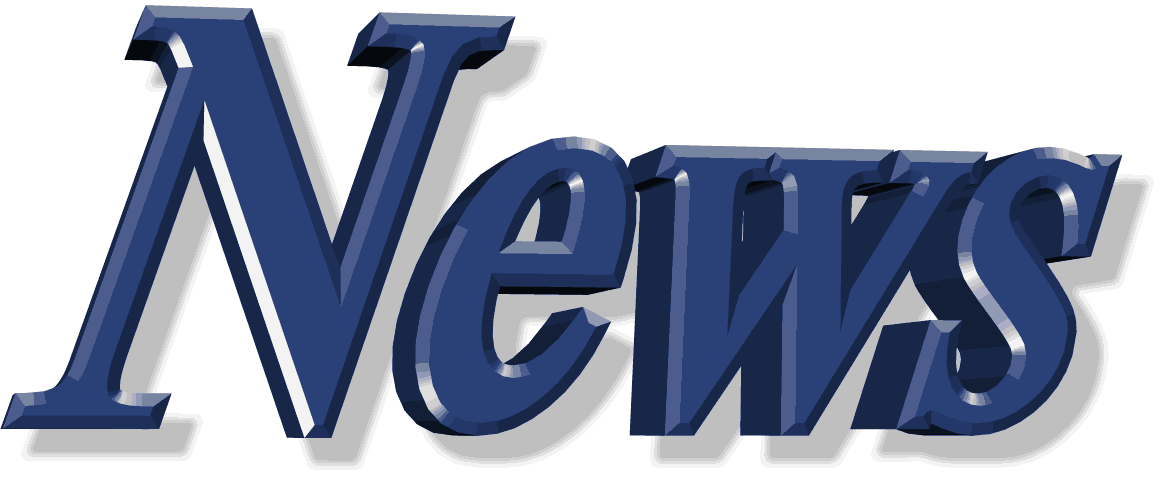 China vows retaliation if US proceeds with Taiwan arms sale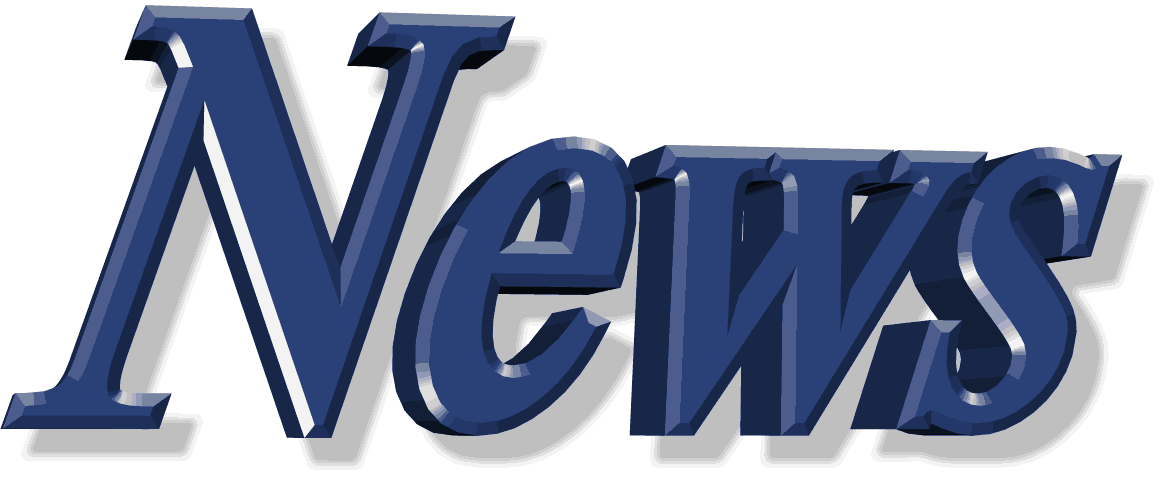 China "Steps Up War Preparations" With Hypersonic Missile Deployment Across From Taiwan
China has vowed to retaliate if the U.S. proceeds with the sale of advanced weaponry to Taiwan worth more than a billion dollars. The statement from China's defense ministry gave no specifics, but the development marks a further deterioration in ties between Beijing and Washington that have hit their lowest ebb in decades. The statement issued late Thursday night demanded the cancellation of the sale and an end to all interactions between the U.S. and Taiwanese militaries in order to "avoid serious repercussions for relations between China and the U.S. and their armed forces and peace and stability in the Taiwan Strait." The State Department on Wednesday announced it had greenlighted the sale of 135 precision land attack missiles, associated equipment and training to Taiwan to improve its defense capabilities. The package is worth just over a billion dollars, it said in a statement. The missiles are made by Boeing. Meanwhile, China's People's Liberation Army (PLA) has reportedly deployed hypersonic missiles across from Taiwan, Hong Kong media reported on Sunday, sparking concern about war preparations. The South China Morning Post, citing anonymous military observers and sources, said missile bases along Southeast China were "upgraded" with Dongfeng-17 (DF-17) hypersonic missiles.
Oct. 23, 2020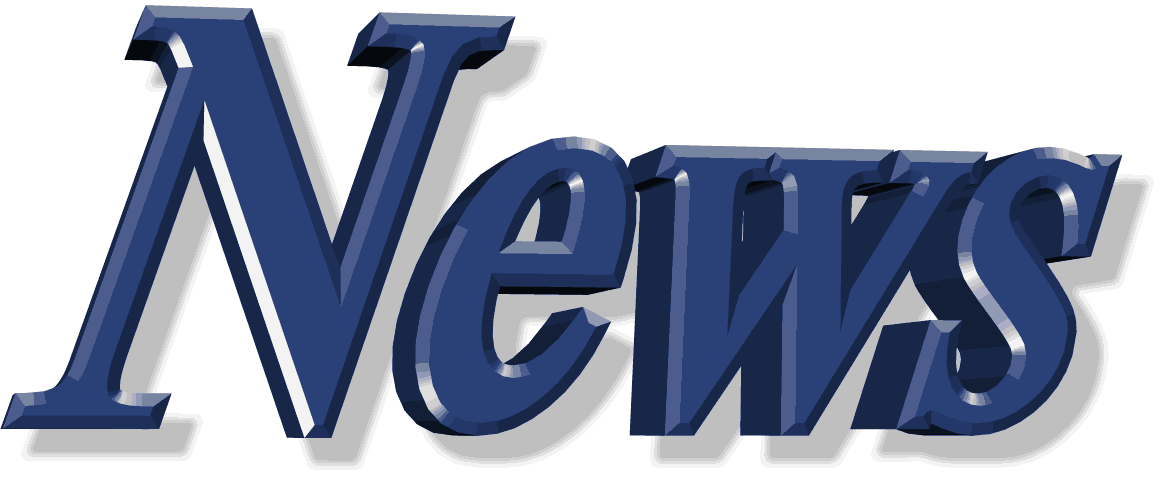 Central Bank Digital Currency, A Growth Or Financial Repression Tool?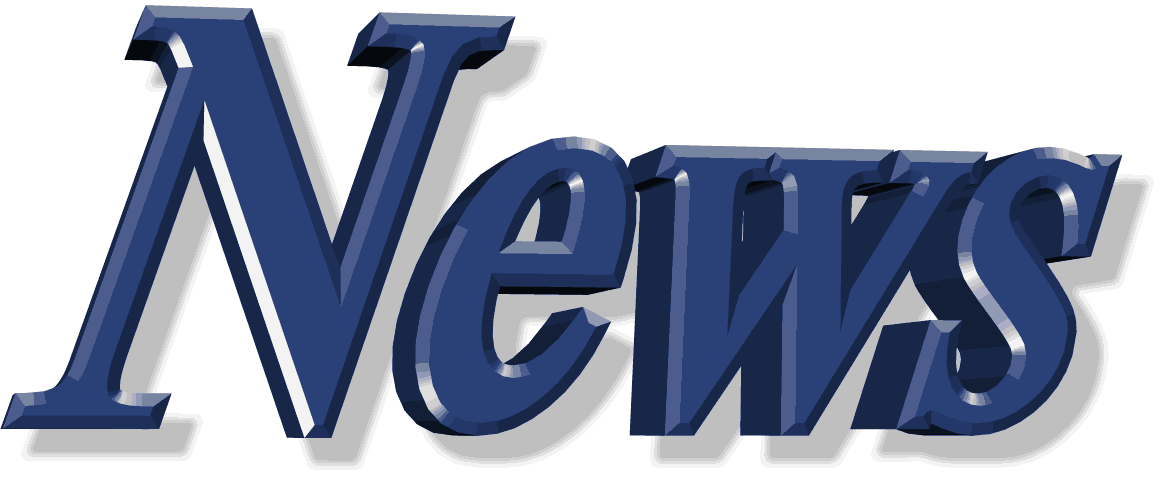 BofA: Fed Will Use Digital Dollars To Unleash Inflation, Universal Basic Income And Debt Forgiveness
The main central banks have been discussing the idea of implementing a digital currency. The rationale behind it escapes many citizens. Most transactions in the main global currencies are conducted digitally and one could say that the largest and most traded currencies, the US Dollar, Euro, Yen, British Pound, Swiss Franc, and the Yuan are already functioning as mostly digital money. So, what are central banks saying when they talk about a new and different digital currency? It is basically another step in the effort to gradually get rid of physical currencies, with an idea of strengthening control of the payments and make it simpler to trace the use of a particular means of payment. It is also aimed at competing with global cryptocurrencies. Most will state that the reasons behind the idea of a central bank digital currency are efficiency and improving the transmission mechanism of monetary policy.
Oct. 23, 2020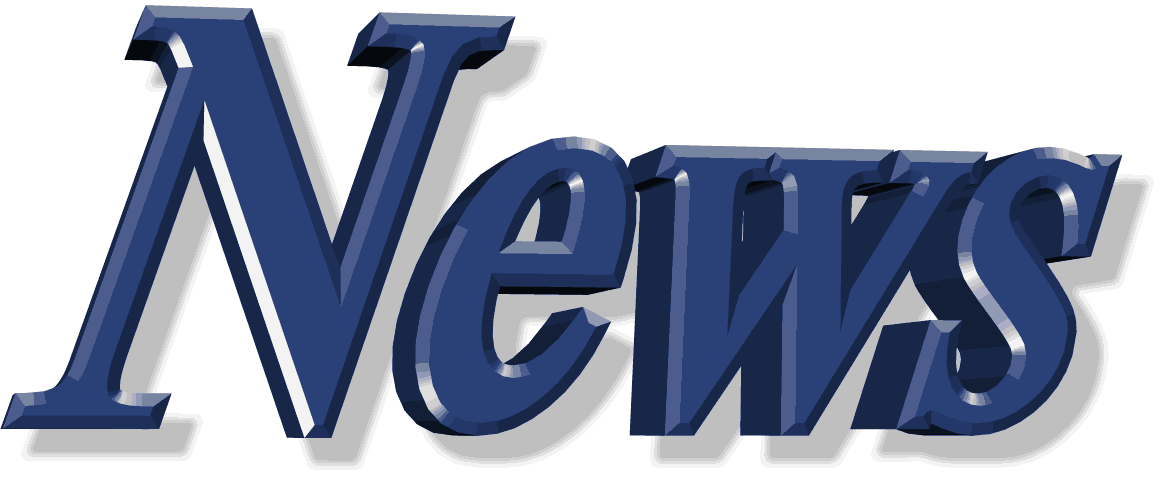 Pope Francis endorses same-sex civil unions in new documentary film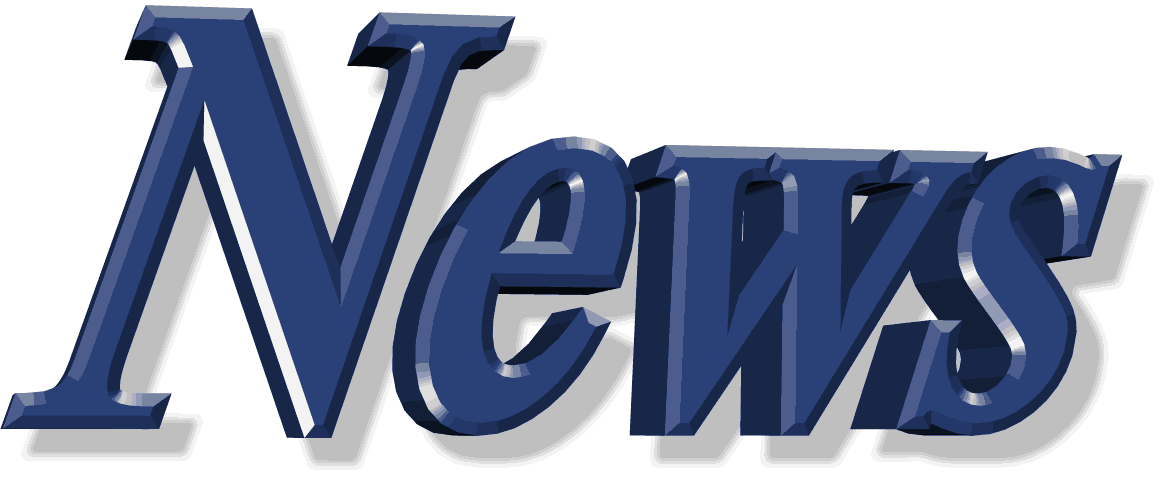 Vatican Renews Controversial Agreement with Chinese Communist Party
Pope Francis endorsed same-sex civil unions for the first time as pope while being interviewed for the feature-length documentary "Francesco," which premiered Wednesday at the Rome Film Festival. The papal thumbs-up came midway through the film that delves into issues Francis cares about most, including the environment, poverty, migration, racial and income inequality, and the people most affected by discrimination. "Homosexual people have the right to be in a family. They are children of God," Francis said in one of his sit-down interviews for the film. "What we have to have is a civil union law; that way they are legally covered." Meanwhile, The Vatican has extended its controversial 2018 agreement with the Chinese Communist Party (CCP) regarding the naming of Catholic bishops in the country The original agreement was "secret" and the details of the accord were never made public. Thursday's announcement added no new information regarding exactly how much authority the Vatican has yielded to the CCP in the naming of bishops. Critics of the agreement have noted that persecution of religious believers in China has not lessened since the original signing of the accord in 2018, but has intensified.
Oct. 22, 2020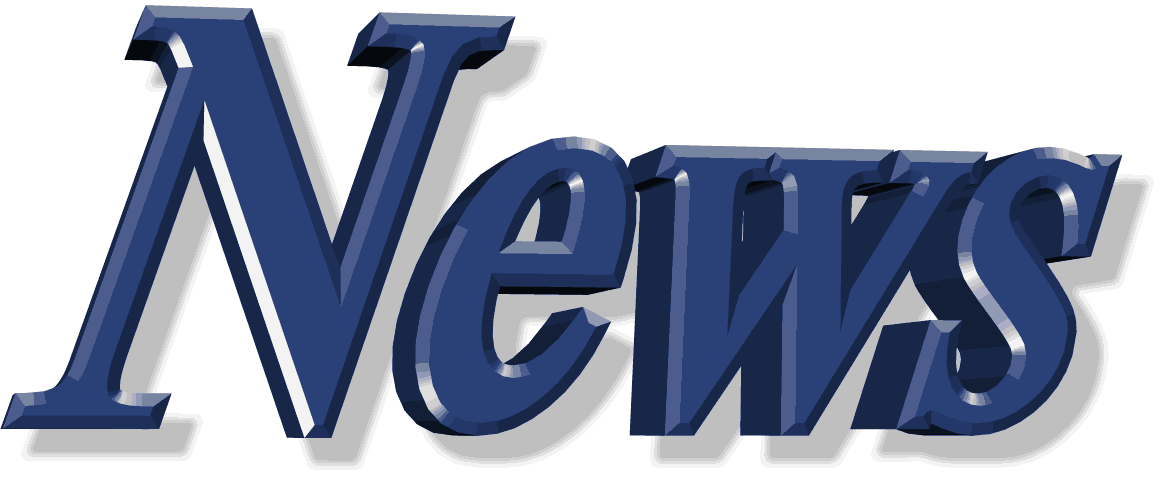 Volunteer in AstraZeneca Covid-19 vaccine trial dies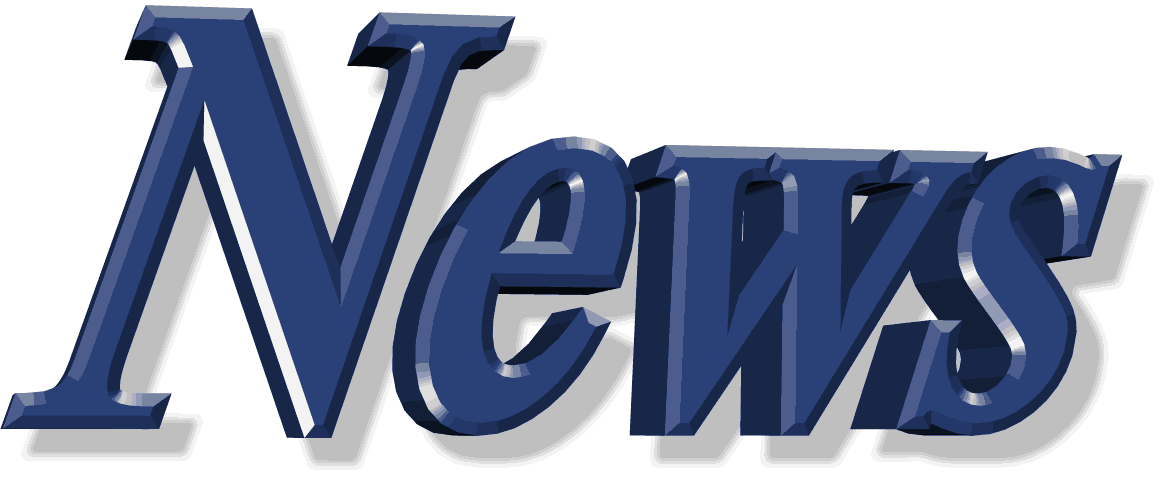 FDA Approves Gilead's Remdesivir To Treat COVID-19 Despite Data Showing Drug Doesn't Work
A volunteer in AstraZeneca's Covid-19 vaccine trial has died in Brazil, the country's National Health Surveillance Agency said Wednesday. The agency, Anvisa, said in a statement that it was formally notified of the death on Monday. The vaccine candidate is being developed with the University of Oxford. In a statement to NBC News, AstraZeneca said that the trial would continue. "We cannot comment on individual cases in an ongoing trial of the Oxford vaccine as we adhere strictly to medical confidentiality and clinical trial regulations, but we can confirm that all required review processes have been followed," the statement said. "All significant medical events are carefully assessed by trial investigators, an independent safety monitoring committee and the regulatory authorities. These assessments have not led to any concerns about continuation of the ongoing study."
Oct. 22, 2020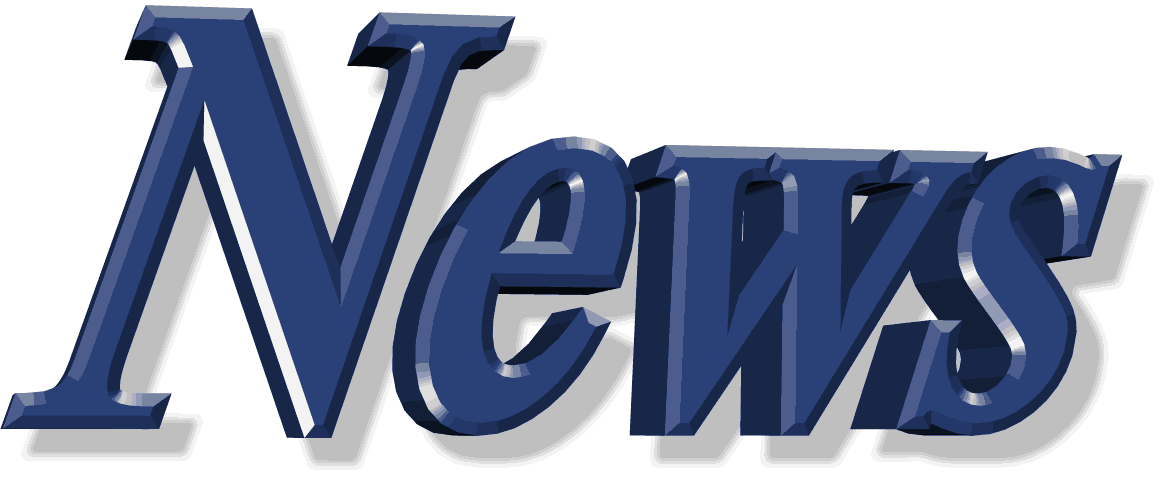 Minnesota Sees Largest Early Season Snowstorm Ever Recorded
It's official — Tuesday's snow storm is the largest early season storm ever recorded in Minnesota, going back about 140 years. WCCO Meteorologist Chris Shaffer says this was also the second-largest snowfall in October, following the 1991 Halloween blizzard. there were were some impressive snow totals Tuesday, with 9 inches reported in Lakeville; 8.9 inches in Ellsworth, Wisconsin; 8 inches in Granite Falls; 8 inches in Red Wing, 7.4 inches at MSP Airport; and 7.1 inches in Woodbury.
Oct. 20, 2020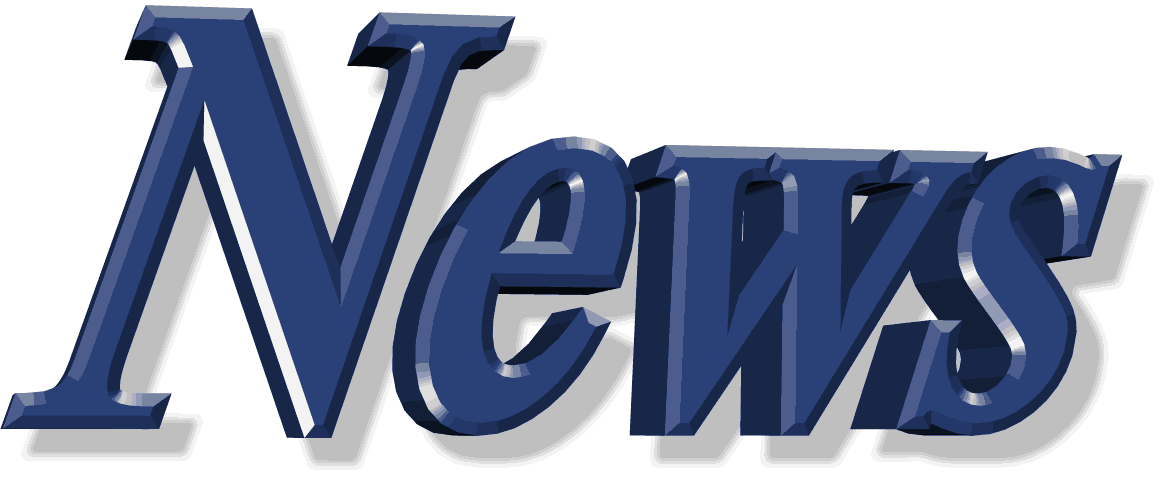 Strong eruption at Bezymianny volcano Russia
A strong eruption started at the Russian Bezymianny volcano at 20:22 UTC on October 21, 2020, ejecting ash up to 9.5 km (31 000 feet) above sea level. The Aviation Color Code was raised to Red at 21:51 UTC and lowered back to Orange at 03:19 UTC on October 21 after the eruption has finished. Satellite data at 23:00 UTC showed a large ash cloud moving about 75 km (46 miles) west of the volcano, KVERT reported.
Oct. 22, 2020
All earthquakes are instantly posted to the ETRM Facebook page- you do not need to sign up; click the photo below to see the earthquake album