Download The Last Chronicles of Planet Earth July 15, 2021 Edition by Frank DiMora
How to Add the Last Chronicles to your Electronic Device
Our Alternative Channels for Facebook & YouTube:
Only the spiritually blind can not see what has been happening around the world! One of the many last day signs Jesus told us to look for was the storms. The reports below are just a few of the reports coming in around the world showing these massive storms are getting worse. Not only are the storms disrupting thousands of lives so is the intense heat that we are witnessing in many places around the world.  Take your stand now on what you believe when it comes to Jesus Christ because He is coming back to take those who have taken Him as their savior.  You want to be left behind to face the Antichrist?  You will if you reject Christ Jesus. One thing you need to understand if you are not aware by now is do not expect things to get better when it comes to the weather. Christ told us to look for the last days birth pains. We are in the midst of those pains now.  Get your heads out of the sand and pay attention to our Lord's warnings.  So far in the video below 200,000 people have been displaced. You have been warned! You have been warned! You have been warned! Getting the message?
Biblical flooding devastates mainland China
https://www.naturalnews.com/2021-07-bibical-flooding-devastates-mainland-china-html
Report: Unprecedented flood worldwide: 'Washing away the enemies of Israel before Messiah'
In the last week, heavy rains and flooding have hit separate sections of the globe with disastrous effects. While some Biblically unsophisticated onlookers associated the flooding with the deluge in the age of Noah, two noted Israeli mystics noted that the floods were, on fact, carrying out a pre-Messiah function that, while it will be massively destructive, will not threaten the entire world. "According to the Midrash, the rivers that witnessed the cruelty of the haters-of-Zion will also exact punishment for that cruelty, and all the cruelty against the jews since the Babylonian exile."
https://www.israel365news.com/195126/unprecedented-floods-worldwide-washing-away-the-enemies-of-israel-before-messiah/?utm_source=ActiveCampaign&utm_medium=email&utm_content=Massive+Floods+are+Breaking+Out+All+Over+the+World%3A++A+presage+to+Messiah++and+Today+s+Top+Stories&utm_campaign=I3N+-+AM+-+July+21%2C+2021
Widespread floods hit central India, roads cut off as rivers overflow in Maharashtra
Heavy rains affecting central India since Wednesday, July 21, 2021, caused rivers to overflow in parts of Maharashtra, causing severe flooding. Severe flooding are also affecting neighboring Telangana, where more than 1 000 people have been evacuated.
Typhoon In-fa churns in West Pacific on course toward China, Taiwan
The West Pacific was brimming with tropical activity on Wednesday, as portions of China were enduring downpours from slow-moving Tropical Storm Cempaka. AccuWeather meteorologists are keeping a close eye on the most intense threat in the basin, Typhoon In-fa, which was churning in the western Philippine Sea with winds equivalent to Category 2 hurricane
Catastrophic floods could hit Europe far more often, study finds
 https://www.theguardian.com/environment/2021/jul/21/catastrophic-floods-could-hit-europe-far-more-often-study-finds
Intense Heat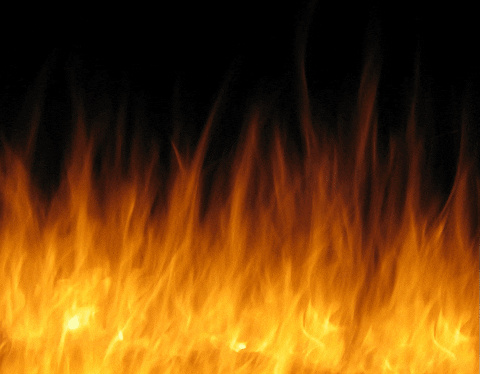 "And there shall be signs in the sun" (Luke 21:25a).  "The fourth angel poured out his bowl on the sun, and the sun was given power to scorch people with fire.  They were seared by the intense heat and they cursed the name of God, who had control over these plagues, but they refused to repent and glorify him…Men gnawed their tongues in agony and cursed the God of heaven because of their pains and their sores, but they refused to repent of what they had done" (Revelation 16:8-11). Matthew 24:7 For nation will rise against nation, and kingdom against kingdom, and there will be famines and earthquakes in various places. When you read Matthew chapter 24 you will see Jesus warned about the birth pains that would happen in the last days.  We are in the midst  of those birth pains now and the heat and fires we see are part of those birth pains. When you read Matthew 24:7 we see famines. What causes famines?  Many things but two of the major elements to famines are lack of water and heat that scorchs the earth. Right now much of California is burning up like it did last year.
Running out of water: Two US water reservoirs hit record lows in June 2021
Two large water reservoirs in the western U.S. hit record lows after a decline of more than two decades. Water levels at Lake Mead and Lake Powell, both on the 1,450-mile Colorado River, fell to their lowest in June 2021. Due to the dwindling water levels, the federal government said it plans to declare a water shortage this coming summer.
Private wells are running dry in Oregon, as serious drought conditions and government resource controls threaten people's lives
A historic, multi-year drought is affecting 94 percent of the Western United States. Even the rainy Pacific Northwest is experiencing record drought conditions. According to the US Drought Monitor, Oregon has not been this dry since the late 1800s! The conditions have continued to deteriorate in July, and now dozens of private wells are running dry in Oregon. While arid weather conditions pose ongoing challenges, there is another serious government issue that is starving groundwater from rural landowners and small farmers.