FREE Bible prophecy documentary book download proving our generation will see the return of the Lord. Do you want to know what is going to happen in the future before it actually takes place? The Word of God provides you with specific details about our future and all of these things are coming to pass in this generation. If you aren't saved yet this is a must read!
Download The Last Chronicles of Planet Earth August 24 2021 Edition by Frank DiMora
Download The Last Chronicles of Planet Earth August 24 2021 Edition by Frank DiMora
Chronicles to your Electronic Device
Our Alternative Channels for Facebook & YouTube:
The answer to the question is seen in the video below
The main question many people are asking right now is has the tribulation described in the bible started already?
When we look at current events you would think the answer to the above question would be yes but, is it. That is what I intend to explore today.
First of all let us take a look at Matthew 24 to read exactly what Jesus told us to look for. I can assure you by the time I am done you will know for sure if the tribulation has started or not.
MATTHEW
24 And Jesus went out, and departed from the temple: and his disciples came to him for to shew him the buildings of the temple.
2 And Jesus said unto them, See ye not all these things? verily I say unto you, There shall not be left here one stone upon another, that shall not be thrown down. Let it be know that this prophecy Jesus spoke about concerning the Temple was fulfilled in 70 AD when Titus the Roman destroyed the Temple. 
3 And as he sat upon the mount of Olives, the disciples came unto him privately, saying, Tell us, when shall these things be? and what shall be the sign of thy coming, and of the end of the world?
4 And Jesus answered and said unto them, Take heed that no man deceive you.
5 For many shall come in my name, saying, I am Christ; and shall deceive many.
6 And ye shall hear of wars and rumours of wars: see that ye be not troubled: for all these things must come to pass, but the end is not yet.
7 For nation shall rise against nation, and kingdom against kingdom: and there shall be famines, and pestilences, and earthquakes, in divers places.
8 All these are the beginning of birth pains.
9 Then shall they deliver you up to be afflicted, and shall kill you: and ye shall be hated of all nations for my name's sake.
10 And then shall many be offended, and shall betray one another, and shall hate one another.
11 And many false prophets shall rise, and shall deceive many.
12 And because iniquity shall abound, the love of many shall wax cold.
13 But he that shall endure unto the end, the same shall be saved.
14 And this gospel of the kingdom shall be preached in all the world for a witness unto all nations; and then shall the end come.
15 When ye therefore shall see the abomination of desolation, spoken of by Daniel the prophet, stand in the holy place, (whoso readeth, let him understand:)
16 Then let them which be in Judaea flee into the mountains:
17 Let him which is on the housetop not come down to take any thing out of his house:
18 Neither let him which is in the field return back to take his clothes.
19 And woe unto them that are with child, and to them that give suck in those days!
20 But pray ye that your flight be not in the winter, neither on the sabbath day:
21 For then shall be great tribulation, such as was not since the beginning of the world to this time, no, nor ever shall be.
22 And except those days should be shortened, there should no flesh be saved: but for the elect's sake those days shall be shortened.
23 Then if any man shall say unto you, Lo, here is Christ, or there; believe it not.
24 For there shall arise false Christs, and false prophets, and shall shew great signs and wonders; insomuch that, if it were possible, they shall deceive the very elect.
25 Behold, I have told you before.
26 Wherefore if they shall say unto you, Behold, he is in the desert; go not forth: behold, he is in the secret chambers; believe it not.
27 For as the lightning cometh out of the east, and shineth even unto the west; so shall also the coming of the Son of man be.
28 For wheresoever the carcase is, there will the eagles be gathered together.
29 Immediately after the tribulation of those days shall the sun be darkened, and the moon shall not give her light, and the stars shall fall from heaven, and the powers of the heavens shall be shaken:
30 And then shall appear the sign of the Son of man in heaven: and then shall all the tribes of the earth mourn, and they shall see the Son of man coming in the clouds of heaven with power and great glory.
31 And he shall send his angels with a great sound of a trumpet, and they shall gather together his elect from the four winds, from one end of heaven to the other.
32 Now learn a parable of the fig tree; When his branch is yet tender, and putteth forth leaves, ye know that summer is nigh:
33 So likewise ye, when ye shall see all these things, know that it is near, even at the doors.
34 Verily I say unto you, This generation shall not pass, till all these things be fulfilled.
35 Heaven and earth shall pass away, but my words shall not pass away.
36 But of that day and hour knoweth no man, no, not the angels of heaven, but my Father only.
37 But as the days of Noah were, so shall also the coming of the Son of man be.
38 For as in the days that were before the flood they were eating and drinking, marrying and giving in marriage, until the day that Noe entered into the ark,
39 And knew not until the flood came, and took them all away; so shall also the coming of the Son of man be.
40 Then shall two be in the field; the one shall be taken, and the other left.
41 Two women shall be grinding at the mill; the one shall be taken, and the other left.
42 Watch therefore: for ye know not what hour your Lord doth come.
43 But know this, that if the goodman of the house had known in what watch the thief would come, he would have watched, and would not have suffered his house to be broken up.
44 Therefore be ye also ready: for in such an hour as ye think not the Son of man cometh.
45 Who then is a faithful and wise servant, whom his lord hath made ruler over his household, to give them meat in due season?
46 Blessed is that servant, whom his lord when he cometh shall find so doing.
47 Verily I say unto you, That he shall make him ruler over all his goods.
48 But and if that evil servant shall say in his heart, My lord delayeth his coming;
49 And shall begin to smite his fellowservants, and to eat and drink with the drunken;
50 The lord of that servant shall come in a day when he looketh not for him, and in an hour that he is not aware of,
51 And shall cut him asunder, and appoint him his portion with the hypocrites: there shall be weeping and gnashing of teeth.
Intense Heat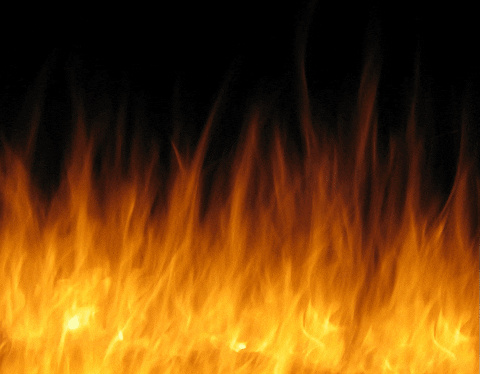 "And there shall be signs in the sun" (Luke 21:25a).  "The fourth angel poured out his bowl on the sun, and the sun was given power to scorch people with fire.  They were seared by the intense heat and they cursed the name of God, who had control over these plagues, but they refused to repent and glorify him…Men gnawed their tongues in agony and cursed the God of heaven because of their pains and their sores, but they refused to repent of what they had done" (Revelation 16:8-11). Matthew 24:7 For nation will rise against nation, and kingdom against kingdom, and there will be famines and earthquakes in various places. When you read Matthew chapter 24 you will see Jesus warned about the birth pains that would happen in the last days.  We are in the midst  of those birth pains now and the heat and fires we see are part of those birth pains. When you read Matthew 24:7 we see famines. What causes famines?  Many things but two of the major elements to famines are lack of water and heat that scorchs the earth. Right now much of California is burning up like it did last year.
Aug. 13, 2021 - Destructive wildfires leave at least 65 dead in northern Algeria
Algerian authorities are reporting at least 65 lives were lost in wildfires raging through the mountainous region in the country's north over the past couple of days. ​As many as 50 fires broke out in a short period of time and spread rapidly due to high winds, very hot temperatures, and tinder-dry conditions.
Aug. 12, 2021 - Extreme heat may have produced a new all-time high temperature record in Europe https://ukhttps://uk.news.yahoo.com/extreme-heat-may-produced-time-182527718.htmlnews.yahoo.com/extreme-heat-may-produced-time-182527718.html
Below are only some of the earthquakes that have struck in 2021
Magnitude 6.1 earthquake hits Kuril Islands, Russia  - Aug. 24, 2021
Magnitude 6.0 earthquake 580 miles from Yuzhno-Sakhalinsk, Russia ·
Aug 23,
10:37 PM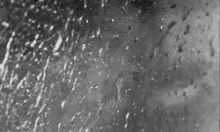 Headline: Hurricane Ida slammed Gulf Coast so hard it reversed the flow of the Mississippi River
https://www.mlive.com/news/2021/08/hurricane-ida-slammed-gulf-coast-so-hard-it-reversed-the-flow-of-the-mississippi-river.html
Aug. 16, 2021 - Taliban sweep into Afghan capital after government collapses
https://apnews.com/article/afghanistan-taliban-kabul-bagram-e1ed33fe0c665ee67ba132c51b8e32a5
https://www.cnn.com/world/live-news/afghanistan-taliban-us-news-08-16-21/index.html
Aug. 26, 2021 -At least 12 US service members killed in Kabul airport attack
https://www.cnn.com/world/live-news/afghanistan-news-taliban-refugees-08-26-21-intl/index.html
Aug. 20, 2021 - Syrian media: Israeli missile strike hits near Damascus
The Syrian Arab News Agency (SANA) reported that an alleged Israeli missile strike hit near Damascus on Thursday night. The media cited a Syrian army source as saying that air defenses intercepted several Israeli missiles. Lebanese media outlets had reported low-flying Israeli jets above Beirut just prior to the attack. 
https://www.israel365news.com/196239/syrian-media-israeli-missile-strike-hits-near-damascus/
Prophecy:

Isaiah 17:

1

The burden of Damascus. Behold, Damascus is taken away from being a city, and it shall be a ruinous heap.
Tens of Thousands of Canadians Rise Up to Reject the 'Great Reset' – Media Blackout
https://neonnettle.com/news/16314-tens-of-thousands-of-canadians-rise-up-to-reject-the-great-reset-media-blackout
Rogue truckies vow to block every major highway into every state during radical anti-lockdown strike - as they urge Aussies to 'stock up on groceries'
https://www.dailymail.co.uk/news/article-9917753/Australian-truck-drivers-prepare-stage-Covid-protest-blocking-highway.html
July 23, 2021 -   Protests Erupt In Italy After New "Health Passports" Revealed
httphttps://www.europereloaded.com/protests-erupt-in-italy-after-new-health-passports-revealed/s://www.europereloaded.com/protests-erupt-in-italy-after-new-health-passports-revealed/
Persecution of Christians: 
'We Are Coming for You': Afghanistan's Christians Continue to Call for Prayers Amid Reports of Taliban Persecution
https://www1.cbn.com/cbnnews/cwn/2021/august/we-are-coming-for-you-afghanistans-christians-continue-to-call-for-prayers-amid-reports-of-taliban-persecution
Taliban going door-to-door in hunt of Christians after Afghan killed 'for owning a bible'
https:https://www.express.co.uk/news/world/1480227/Taliban-Afghanistan-Christian-persecution-religious-minority-bible-latest-news-vn//www.express.co.uk/news/world/1480227/Taliban-Afghanistan-Christian-persecution-religious-minority-bible-latest-news-vn
httpshttps://www.opendoorsusa.org/christian-persecution/://www.opendoorsusa.org/christian-persecution/
FALSE CHRISTS
Prophecy: Matthew 24:26 "Therefore, if they shall say unto you, 'Behold, He is in the desert!' go not forth; or 'Behold, He is in the secret chambers!' believe it not."
httphttps://israndjer.blogspot.com/2008/07/obamas-security-force.htmls://israndjer.blogspot.com/2008/07/obamas-security-force.html
https://www.jpost.com/middle-east/iran-news/israel-working-to-strengthen-capabilities-for-plan-b-against-iran-gantz-678131
Sunday, August 22, 2021
(Natural News) Food prices in July were up 31 percent from the same month in 2020, according to the United Nations Food and Agriculture Organization. This rise is fueled by supply chain disruption and extreme weather conditions.
Central banks disregard food and fuel inflation when setting policies as they are the most volatile categories in the typical basket of consumer goods and services. However, these are the first things that come to mind when ordinary people think about inflation.
Shang-Jin Wei, a professor of finance and economics at Columbia Business School, noted that central banks are underestimating the change to take more drastic measures that they themselves are predicting.
Prices for chicken and other proteins have been inflated in the U.S. due to labor shortages at processing plants. Strong demand from at-home cooks is a factor, but restaurant chains are competing in chicken wars. At the same time, the supply has been constrained as farmers scramble to rebuild their flocks – many of which were decimated by winter storms in February.
Middle-class families in the U.S. are not going hungry as food prices rise, but millions of individuals are.
Before the pandemic, about 35 million Americans were already considered food insecure, or lack consistent access to enough food for all the members of a household. Amidst the huge spike of joblessness brought about by the COVID-19 recession, the number jumped to 45 million or more than 13 percent of the population. (Related: Surging food prices force restaurants to increase cost of menu items.)  
Analyst: Price increases may continue in next two years
Grocery prices are trending upward the entire year, and steady price increases may be the new normal. Phil Lempert, an analyst and food trends expert, said that people are going to continue seeing price increases in the next two years or so.
https://www.naturalnews.com/2021-08-22-grocery-prices-skyrocket-lockdowns-drought-food-inflation.html 
August 12, 2021- prices continue to rise—and there's no end in sight  
Groceries have been on an upward trend all year, and these steady price increases may be the new reality. "We're going to continue to see price increases, probably for the next two years or so," said Phil Lempert, an analyst and food trends expert known as the Supermarket Guru.
https://https://fortune.com/2021/08/12/why-are-grocery-prices-rising-inflation/.com/2021/08/12/why-are-grocery-prices-rising-inflation/
Disease:
August 13, 2021 the Coronavirus Outbreak Across the World
The world is bracing for a new wave of Covid-19 infections, as the coronavirus pandemic has infected more than 205 million people and killed more than 4.3 million globally since late January 2020. Efforts many countries took to stamp out the pneumonia-like illness led to entire nations enforcing lockdowns, widespread halts of international travel, mass layoffs and battered financial markets. Recent attempts to revive social life and financial activities have resulted in another surge in cases and hospitalizations, though new drugs and improved care may help more people who get seriously ill survive.
https://www.bloomberg.com/graphics/2020-coronavirus-cases-world-map/
Matthew 24:36-39
Genesis 6:5-11
Luke 17:26-27
2 Timothy 3:1-5

Romans 1:28-32
Matthew 24:37 But as the days of Noah were, so shall also the coming of the Son of man be.
1. Church of Sweden
It is the largest Lutheran church in the world. Linked to the state until the year 2000, it is hegemonic in the country although it coexists with other smaller free evangelical churches who are theologically conservative.
Officially, 55% of the population is member of the church, although only 2% of these members attends church with some kind of regularity.
The Church of Sweden accepts homosexual marriage since 2009, and appointed the first openly lesbian bishop in Stockholm that same year. In the last months, they have moved towards pro-transgender positions.
These are data from recent years.
2005: 6,967,000 members (77% of the population)
2010: 6,590,000 (70%)
2015: 6,225,000 (63%)
2018: 5,899,000 (58%)
2020: 5,729,000 (55%)
2. Church of Scotland
The 'Kirk', as it is known, is a Presbyterian Church. It is the national and majoritarian church in Sctoland since 1560. After decades of debates in their General Assemblies and a growing liberal sector, the 'kirk' voted in 2009 to allow their ministers to have same-sex relationships (the Scott Rennie case).
Since 2015, civil unions of homosexuals are approved, and it is expected that in 2022 the Church of Scotland will adopt marriage rites for same-sex partners. A smaller Free Church of Scotland left the congregation and maintains an evangelical.
These are the figures of membership of the Church of Scotland, in a country of 5.5 million people.
2000: 607,000 members
2006: 504,000
2013: 398,000
2017: 336,000
2018: 325,000
3. Anglican Church of Canada
It was never the biggest church in the country but it has a large presence throughout the country. Always seen as more liberal than other Protestant groups, it started celebrating religious gay marriages in 2016. A first gay bishop married his partner in 2018, and in 2019 the church allowed all dioceses to perform same-sex marriages.
This is the evolution of the Anglican Church of Canada's membership.
1961: 1,360,000 members
2001: 640,000
2017: 360,000
4. United Church of Christ (UCC) in the US
Another mainline Protestant church with a mix of Congregational, Lutheran, Calvinist and Anabaptist roots. It was the church of former US President Barack Obama and is known for its progressive approach to social and ethical issues. Although it defines itself as a "extremely pluralistic and diverse denomination", only 5% of its local churches are formed by a majority of non-white people.
Already in 2005, the UCC declared itself in favour of same-sex marriage. They celebrate gay marriages and they are expected to vote a ban on any therapy or pastoral accompaniment that implies the modification of a person's attraction to the same sex.
Is this denomination filling the pews? Not really, according to their statistics.
1995: 6,145 churches, 1,472,000 members
2005: 5,633 churches, 1,230,000 members
2015: 5,032 churches, 915,000 members
2019: 4,852 churches, 802,000 members
5. Episcopal Church of the USA 
Traditionally described as the US Anglicans and the religion of the Anglo-Saxon socio-political elite in the country, they are not in their best moment. Over twenty years ago, the Episcopalians gave their 'ok' to sexual relationships before or outside of marriage. In 2003, the case of Gene Robinson, a divorced man with two children who was in a partnership with a man, was ordained bishop, causing a large controversy.
In 2006, the ECUSA officially said yes to gay marriage, and the year after, around 240 theologically conservative communities left the Church to form the Anglican Church of North America (which now has around 1,000 churches in the US and Canada).
Has the theologically liberal approach of the Episcopal Church helped increase its membership? No. In fact, the denomination has lost one third of its members in only 20 years.
2000: 2,329,000 members
2005: 2,205,000
2015: 1,779,000
2019: 1,638,000
6. Evangelical Lutheran Church of America (ELCA) in the US
A Church born in 1988 when three Lutheran streams united. In summer of 2009, the ELCA accepted the ordination of practicing gay and lesbian pastors, as well as the blessing of homosexual unions. In the beginning of 2021, the denomination went a step further and ordained its first transgender bishop.
Thousands of conservative Lutherans left the Church to join other congregations. Others stayed with a critical approach. Nonethless, ELCA's membership has diminished. Ten years after the decision on LGBT matters and a continuous radicalisation of positions, the ELCA has lost one third of its members.
1988: 5,288,000 members
2000: 5,126,000
2007: 4,709,000
2011: 4,059,000
2019: 3,265,000
7. Presbyterian Church USA (PCUSA)
It is the largest Presbyterian church in the US, born in 1983 with the merging of two large denominations. In 2012, it approved the ordination of homosexual priests and in 2014 the PCUSA redefined marriage as a union of "two people" (instead of "a man and a woman").
One decade later, they have lost one third of their members.
1984: 3,100,000 members
2000: 2,525,000 members
2005: 2,316,000 members and 10,959 congregations
2010: 2,016,000 members and 10,560 congregations
2016: 1,483,000 members and 9,451 congregations
2020: 1,245,000 members and 8,925 congregations
July 26, 2021 - 100,000 dead fish wash up in Lake Bonney, Australia. Link
July 26, 2021 - 500 dead water birds found on beach in Iquique, Chile. Link
July 27, 2021 - Thousands of dead fish wash up on a river in Agra, India. Link
July 31, 2021 - 881 Manatees dead this year 'most ever' in Florida, America. Link
August 2, 2021 - Mass die off of fish in a river in Kent, England. Link
August 3, 2021 - Thousands of cattle dying due to drought in Mexico. Link
August 4, 2021 - Thousands of dead fish wash up in a creek in Pennsylvania, America. Link
August 11, 2021 - Millions of fish dead from red tide in Florida, America. Link
August 17, 2021 - 5 dolphins dead after 50 strand in Cromarty Firth, Scotland. Link
August 18, 2021 - 131 dead whales found this year, 'a record' off the coast of Brazil. Link
August 20, 2021 - 20 TONS of dead fish wash up in a lagoon in Madrid, Spain. Link
August 20, 2021 - 6,000 birds killed due to avian flu in Tema West, Ghana. Link
August 22, 2021 - 500+ sheep killed by lightning on a mountain in Georgia. Link
August 22, 2021 - 5 dolphins found dead on Kuakata beach in Bangladesh. Link
August 24, 2021 - Mar Menor: Tonnes of dead fish wash up on Spanish lagoon's shores  Link
Let us turn to Daniel chapter 9 to find out what people this tribulation period applies to.
Seventy weeks are determined upon thy people and upon thy holy city, to finish the transgression, and to make an end of sins, and to make reconciliation for iniquity, and to bring in everlasting righteousness, and to seal up the vision and prophecy, and to anoint the most Holy.  
Take careful notice that God says upon thy people. Who?  The Jews. The Daniel chapter 9 prophecy is centered around the Jewish nation and what else? Answer. Upon thy holy city. What city? Jerusalem.  No where in this prophecy is God referring to the United States and Washington DC. or Russia and Moscow or for that matter any other nation or any other city.  God has sent in stone certain events that the nation of Israel and the city of Jerusalem must go through to fulfill Daniel's prophecy.
25 Know therefore and understand, that from the going forth of the commandment to restore and to build Jerusalem unto the Messiah the Prince shall be seven weeks, and threescore and two weeks: the street shall be built again, and the wall, even in troublous times.
26 And after threescore and two weeks shall Messiah be cut off, but not for himself: and the people of the prince that shall come shall destroy the city and the sanctuary; and the end thereof shall be with a flood, and unto the end of the war desolations are determined.
27 And he shall confirm the covenant with many for one week: and in the midst of the week he shall cause the sacrifice and the oblation to cease, and for the overspreading of abominations he shall make it desolate, even until the consummation, and that determined shall be poured upon the desolate.
July 9, 2021 a report from the Congressional Research Service gave facts pertaining to the Global Economic Effects of Covid-19
Global Economic Effects of COVID-19 The COVID-19 viral pandemic continues to be a highly personal, individual experience that is also an unprecedented globally-shared phenomenon with wide-ranging repercussions. The pandemic has disrupted lives across all countries and communities and negatively affected global economic growth in 2020 beyond anything experienced in nearly a century. Estimates indicate the virus reduced global economic growth in 2020 to an annualized rate of -3.4% to -7.6%, with a recovery of 4.2% to 5.6% projected for 2021. Global trade is estimated to have fallen by 5.3% in 2020, but is projected to grow by 8.0% in 2021. According to a consensus of forecasts, the economic downturn in 2020 was not as negative as initially estimated, due in part to the fiscal and monetary policies governments adopted in 2020. Generally, economic growth forecasts captured the decline and subsequent rebound in economic growth over the second and third quarters of 2020, but have been challenged since by the prolonged nature of the health crisis and its continuing impact on the global economy. https://fas.org/sgp/crs/row/R46270.pdf