fjdimora@gmail.com
Download The Last Chronicles of Planet Earth September 8 2021 Edition by Frank DiMora
How to Add the Last Chronicles to your Electronic Device
Our Alternative Channels for Facebook & YouTube: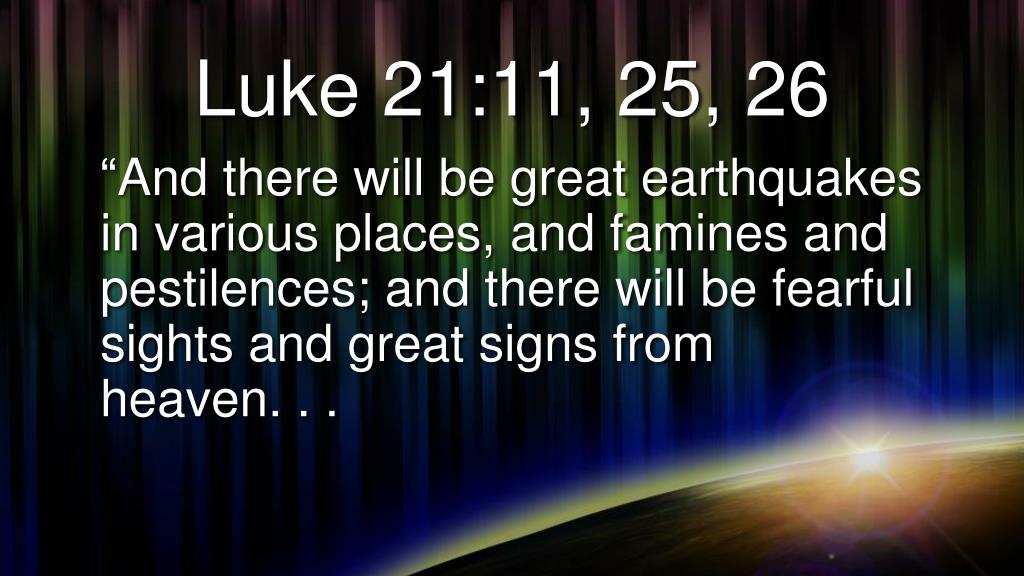 GREAT EARTHQUAKES
2021 CONTINUES TO BE ROCKED WITH THESE MAJOR EARTHQUAKES!
Threat of volcanic eruption puts Spanish island on alert
MADRID (AP) — A series of small earthquakes in Spain's Canary Islands has put authorities on alert for a possible volcanic eruption, with one official saying Thursday there is "intense seismic activity" in the area off northwest Africa.
Authorities have detected more than 4,200 temblors in what scientists are calling an "earthquake swarm" around La Palma island since last Saturday. An earthquake swarm is a cluster of quakes in one area during a short period and can indicate an approaching eruption.
But officials said they had no indication an eruption was imminent, and a scientific committee monitoring the activity said that the number of tremors and their magnitude had fallen Thursday.
Even so, the Scientific Committee for the Special Civil Protection Plan and Emergency Response for Volcanic Risks warned there could be a rapid, renewed surge in quakes and kept the public warning level on yellow, according to private Spanish news agency Europa Press. https://apnews.com/article/europe-africa-environment-and-nature-canary-islands-spain-a32efe5f48c388ad6714bb34f0fd7ba4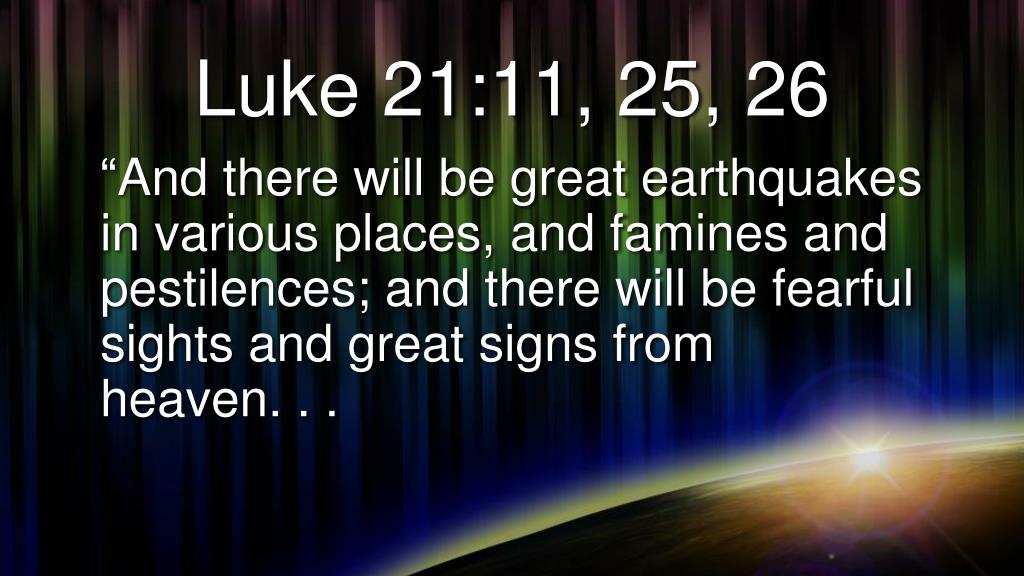 PESTILENCE (DISEASE)
IS IT NOT TRUE WE ARE WITNESSING THE BIRTHPAINS SIGNS ALL AT THE SAME TIME JUST AS JESUS STATED IN MATTHEW CHAPTER 24, OF COURSE IT IS TRUE!!! 
(LifeSiteNews) — A newly formed group of physicians, the Pandemic Health Alliance insists on alternative ways of treating COVID-19. Instead of pointing to the vaccine as the most effective way to prevent death and disease, these medical doctors stress the importance of treating the virus early on, using effective medications such as ivermectin and hydroxychloroquine. Speaking with Steve Bannon, host of "War Room: Pandemic," Dr. Robert Malone, Dr. Heather Gessling, and Dr. Ryan Cole explained that some 15 physicians met a few days ago in San Juan, Puerto Rico, to discuss their experiences with early treatment and with different early treatment protocols, as well as writing a manifesto. Malone is the president of this new Pandemic Health Alliance. Gessling successfully treated about 1,500 patients with COVID-19, none of whom died. She is the group's medical director. Cole is the director of research. https://www.lifesitenews.com/news/new-doctors-group-pandemic-health-alliance-argues-for-early-treatment-to-fight-covid-19/
ASK YOURSELF THIS QUESTION WHY IS IT THE GOVENMENT IS KEEPING PEOPLE FROM USING DRUGS THAT HAVE BEEN PROVEN TO WORK AGAINST COVID?  WHY IS IT THAT EVERY TIME A DOCTOR WHO DISAGREES WITH THE GOVERNMENT ON HOW TO TREAT THE COVID GETS CENSORED?  I LISTENED TO ONE DOCTOR TELL THE AUDIENCE HE WAS SPEAKING TO THAT THEY SHOULD GET THERE BLOOD TESTED AFTER THEY TAKE THE COVID VACCINES BECAUSE WHAT THAT TEST WILL SHOW IS YOUR BLOOD HAS BECOME DISFORMED. WHEN I WENT TO A FACTCHECK THEY STATED THE FOLLOWING: "Social media posts featuring four microscope slides supposedly showing blood cells before and after Covid-19 vaccination claim that immunization permanently alters human blood. This is false; experts told AFP that the images show incorrectly prepared red blood cell samples unrelated to Covid-19 inoculation, and said that the posts are unscientific."  THIS IS THE LINK FOR THAT STATEMENT. https://factcheck.afp.com/online-posts-falsely-claim-covid-19-shots-damage-blood-cells
THERE IS ONE WAY TO FIND OUT THE TRUTH TO THIS MATTER. IF YOU GOT YOUR VACCINE SHOT FOR THE COVID GO TO YOUR DOCTOR AND REQUEST YOUR OWN BLOOD SAMPLE. TAKE A LOOK AT WHAT YOUR BLOOD LOOKS LIKE AFTER THE SHOT. SOMEONE IS LYING TO US BUT, THERE IS A SIMPLE WAY TO FIND THE TRUE ABOUT THIS DEFORMED BLOOD AFTER THE SHOT.  ON THE OTHER HAND YOU CAN JUST SIT BACK AND SEE IF YOU GET REAL SICK AS A RESULT OF THE SHOT. IN ANY CASE, JESUS WHAT RIGHT ON WHEN HE TOLD US TO WATCH FOR DISEASES IN THE LAST DAYS. 
https://www.lifesitenews.com/news/82-of-public-high-schools-covid-cases-are-among-fully-vaccinated/
BELOW IS A REPORT ENTITLED: WHERE DID ALL THE PEOPLE GO? IT IS A REPORT ON HOW THE WORLD HAS TAKEN A DOWNTURN ECONOMICALLY. THE REPORT TALKS ABOUT THE FOOD CHAIN BEING BROKEN AND THE PRICES OF FOOD SKYROCKETING. THE REPORT CITES THE REASONS FOR ALL OF THIS.  BOTTOM LINE IS THIS, FOR YEARS I HAVE BEEN TELLING MY READERS WHAT WE ARE READING IN THE NEWS TODAY IS WHAT I HAVE BEEN WARNING YOU ABOUT.  ALL YOU HAD TO DO IS READ THE BIBLE AND THE LORD'S WARNINGS OF WHICH THE DECLINE OF THE WORLD ECONOMIC SYSTEM WOULD COME AND, WE WOULD ALSO WITNESS SKYROCKETING FOOD PRICES. THERE ARE TWO CLASSES OF PEOPLE. THOSE WHO ARE REALLY READY FOR THE LORD WHEN HE COMES AND THOSE WHO NEVER KEPT ON THE WATCH FOR HIS RETURN.  THE PEOPLE WHO ARE READY ARE THOSE WHO HAVE KEPT CLOSE TO CHRIST, THEY DO HIS WILL, THEY FOLLOW HIM, THEY PRAY TO HIM, THEY FELLOWSHIP WITH OTHER BELIEVERS  AS HE SAID TO DO ESPECIALLY AS WE SEE THAT DAY APPORACHING. BY ALL THE BIRTHPAIN SIGNS WE KNOW THAT DAY IS IN FACT APPORACHING FAST.  HERE IS A FACT. EACH PERSON KNOWS IN THEIR HEART IF THEY ARE RIGHT WITH THE ONLY TRUE SAVIOR OF OUR WORLD. EACH PERSON KNOWS IN THEIR HEART WHAT JESUS SEES IN THEIR HEART.  I GUESS THE QUESTION TO ASK IS, DO YOU CARE WHAT JESUS THINKS ABOUT YOU?  SOON THERE IS GOING TO BE A SEPARATION OF PEOPLE. THAT SEPARATION DAY IS CALLED THE RAPTURE OF THE CHURCH. WHILE IT IS TRUE WE DO NOT KNOW THE EXACT DAY OR HOUR AS JESUS AS STATED, WE DO KNOW BY ALL THE END TIMES SIGNS HAPPENING AT THE SAME TIME THAT THE RAPTURE IS AT THE DOORS.  YOU WILL FIND OUT ON THAT DAY (RAPTURE) JUST HOW JESUS SAW YOU!!!!  IT IS NEVER TO LATE TO GIVE YOUR LIFE OVER TO CHRIST BEFORE THAT DAY COMES.  TODAY WOULD BE A GREAT DAY TO HAVE YOUR NAME RECORDED IN THE LORD'S BOOK OF LIFE.  A MESSAGE LIKE THIS WAS GIVEN TO NOAH'S GENERATION AND WE KNOW HOW THAT TURNED OUT.  JESUS CHRIST IS YOUR ARK AND NOW IS THE TIME TO GET ON BOARD. 
Where Did All The People Go?
http://theeconomiccollapseblog.com/where-did-all-the-people-go/
THE MAP TO YOUR LEFT IS A MAP OF THE NATIONS WHO GOD SAID WOULD ATTACK ISRAEL IN THE LATTER YEARS. THIS ATTACK IS FOUND IN EZEKIEL CHATPERS 38-39.  THE LATTER YEARS IS A REFERENCE TO THE END TIMES.  I FOUND THE REPORT BELOW FROM ZERO EDGE INTERESTING BECAUSE OF WHAT WE ARE TOLD IN THAT EZEKIEL WAR PROPHECY. TAKE A LOOK AT WHAT I WROTE ON PAGE 442 OF MY BOOK.
Do you remember what Ezekiel stated in Ezekiel 38:13? "Sheba, and Dedan, and the merchants of Tarshish, with all the young lions thereof, shall say unto thee, Art thou come to take a spoil? Hast thou gathered thy company to take a prey? To carry away silver and gold, to take away cattle and goods, to take a great spoil?"  In this passage of Scripture, we see these young lions doing nothing to help Israel except to give a formal protest.  In other words, Israel is on her own when this Ezekiel war breaks out.  One of those young lions is the United States, and as you can see from the news, Obama will hang Israel out to dry.  I quote from the Arutz Sheva News. "Israel and the United States are heading towards a parting of the ways on how to deal with the threat of Iranian nuclear capability, according to an article published Tuesday in the Middle East Times. Unlike his predecessor, U.S. President Barack Obama is unlikely to approve, let alone cooperate, with the targeted assassinations of Iranian nuclear scientists carried out by Israel's international Mossad intelligence agency, wrote journalist Richard Sale…The article also raised the possibility that the Obama administration might try to put the brakes on Israeli covert operations against the Iranian nuclear program" (April 9, 2009).  First we see Obama trying to force Israel to divide her nation into two, and now he is showing Israel she will be on her own if she attacks Iran.  Current events are proving the Word of God is coming to pass. 
The On May 30, 2012 DEBKA News released a report from the Middle East. The Debka report was giving us facts on how certain nations were getting ready to attack Iran in case Iran would not halt their quest to obtain a nuclear bomb Iran has said they would use against Israel. I do not think the name of this military exercise is a coincidence as you will see. I quote, "The US-Arab Eager Lion 2012 exercise ends Wednesday, May 30, after 12,000 mostly American as well as Saudi, Jordanian, Qatari and UAE special forces troops staged three weeks of joint maneuvers in Jordan." "In the ground section of Eager Lion 2012, large scale US and Arab special forces carried out practice operations backed by air and armored strength including assault helicopters in northern Jordan near the Syrian border." It is no coincidence the Lord warned us about the young lions in the Ezekiel prophecy and, now you see these exact same nations preparing for war in the Eager Lion exercise! When the time comes for the Ezekiel 38 prophecy to be fulfilled these same Eager Lions won't be so eager to help Israel. Israel on the other hand has also preparing for war with Iran. (END OF PAGE 442 OF MY BOOK)
I DO NOT AT ALL THINK THAT THE US, UK AND AUSTRALIA JOINING TOGETHER IS A COINCIDENCE 
US, UK To Share Nuclear Submarine Technology With Australia In "Historic" Military Pact Against China
After breaking news of the the historic pact between the US, UK and Australia earlier, we have now gotten confirmation and additional information about the pact.
As the SCMP confirmed, the US, Britain and Australia announced on Wednesday a "historic" security alliance to strengthen military capabilities in the Pacific, which will share advanced defense technologies and give Australian forces nuclear submarine technology  further extending Washington's drive for military cooperation that has angered China (although we are confident Gen Milley has already shared said nuclear technology with China so their anger will probably be contained).
President Biden, U.K. Prime Minister Boris Johnson and Australian Prime Minister Scott Morrison appeared virtually together to announce the partnership. "This is about investing in our greatest sources of strength, our alliances, and updating them to better meet the threats of today and tomorrow," Mr. Biden said. "It's about connecting America's existing allies and partners in new ways and amplifying our ability to collaborate." All three leaders stressed that the new submarine would be nuclear-powered and not armed, keeping in line with nuclear nonproliferation measures. None of them mentioned China in their remarks.
https://www.zerohedge.com/geopolitical/australia-joining-us-uk-major-defense-tech-sharing-pact-counter-china