https://frankdimora.typepad.com/files/the-last-chronicles-of-planet-earth-march-11-2022-edition-by-frank-dimora-1.pdf
Intense Heat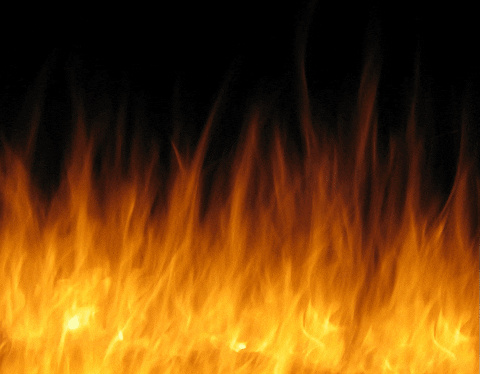 Prophecy Sign;
"And there shall be signs in the sun" (Luke 21:25a).  "The fourth angel poured out his bowl on the sun, and the sun was given power to scorch people with fire.  They were seared by the intense heat and they cursed the name of God, who had control over these plagues, but they refused to repent and glorify him…Men gnawed their tongues in agony and cursed the God of heaven because of their pains and their sores, but they refused to repent of what they had done" (Revelation 16:8-11). 
Early-season heatwave grips India, causing worst energy crisis in 6 years
Dangerous heatwave conditions are affecting vast swathes of India since mid-April, bringing temperatures 4.5 – 8.5 C (8 to 15 F) above average in east, central and northwest India.



The heatwave comes after the country recorded its hottest March on record. 

The country as a whole recorded 8.9 mm (0.35 inches) of rainfall in March, which was 71% less than its long period average rainfall of 30.4 mm (1.19 inches). It was also the third-lowest precipitation in March since 1901 after 7.2 mm (0.28 inches) in 1909 and 8.7 mm (0.34 inches) in 1908.
An energy crisis is now affecting portions of the country as coal supplies have run out amid record consumption.
A change in temperatures is expected around May 4 with a cyclonic circulation system developing in the Andaman Sea followed by low pressure by May 5.

https://watchers.news/2022/04/29/early-season-heatwave-grips-india-causing-worst-energy-crisis-in-6-years/
https://m.jpost.com/international/article-705514
Revelation 13 verses 16 through 18
16 And he causeth all, both small and great, rich and poor, free and bond, to receive a mark in their right hand, or in their foreheads:
17 And that no man might buy or sell, save he that had the mark, or the name of the beast, or the number of his name.
18 Here is wisdom. Let him that hath understanding count the number of the beast: for it is the number of a man; and his number is Six hundred threescore and six.
London-based Walletmor is rolling out a microchip that can be implanted in the hand and will work with a digital wallet for contactless payments.
The tech company said the microchip will work with the "Purewrist" app and the implant procedure takes only 4 minutes.
https://www.thegatewaypundit.com/2022/04/hand-implanted-microchip-walletmor-will-work-digital-wallet-contactless-payments/



Under pressure applied by both Hillary Clinton and Barack Obama, the European Union is working to expand online censorship to an extreme Orwellian level, as well as strictly regulate speech during what authorities deem to be times of crisis (we always seem to be in the middle of a "crisis"), and remove online anonymity by forcing the public to have a digital identity.
https://dailyexpose.uk/2022/04/29/lockstep-digital-id-social-credit-system/
Prophecy Sign: (Zechariah 12:3) And in that day will I make Jerusalem a burdensome stone for all people: all that burden themselves with it shall be cut in pieces, though all the people of the earth be gathered together against it.  
"And there was given me a reed like unto a rod: and the angel stood, saying, Rise, and measure the temple of God, and the altar, and them that worship therein.2 But the court which is without the temple leave out, and measure it not; for it is given unto the Gentiles: and the holy city shall they tread under foot forty and two months" (Revelation 11:1-2).
"And he shall confirm the covenant with many for one week:  and in the midst of the week he shall cause the sacrifice and the oblation to cease, and for the overspreading of abominations he shall make it desolate, even until the consummation, and that determined shall be poured upon the desolate" (Daniel 9:27).
Al Aqsa: Fight breaks out after peaceful prayer goers block rioters
https://m.jpost.com/breaking-news/article-705516

Matthew chapter 24 seven addresses the last day signs of war
https://m.jpost.com/breaking-news/article-705311
Luke 21: 25 "There will be signs in the sun, moon and stars. On the earth, nations will be in anguish and perplexity at the roaring and tossing of the sea.