You can make comments or ask me questions by e-mailing me at fjdimora@gmail.com
Download The Last Chronicles of Planet Earth May 1 2022 Edition by Frank DiMora
Luke 21:11 last days great earthquakes
Matthew 24:7 Signs of earthquakes
Prophecy Sign: (Zechariah 12:3) And in that day will I make Jerusalem a burdensome stone for all people: all that burden themselves with it shall be cut in pieces, though all the people of the earth be gathered together against it.  
"And there was given me a reed like unto a rod: and the angel stood, saying, Rise, and measure the temple of God, and the altar, and them that worship therein.2 But the court which is without the temple leave out, and measure it not; for it is given unto the Gentiles: and the holy city shall they tread under foot forty and two months" (Revelation 11:1-2).
"And he shall confirm the covenant with many for one week:  and in the midst of the week he shall cause the sacrifice and the oblation to cease, and for the overspreading of abominations he shall make it desolate, even until the consummation, and that determined shall be poured upon the desolate" (Daniel 9:27).
https://m.jpost.com/breaking-news/article-705639/amp
https://m.jpost.com/opinion/article-705698
https://m.jpost.com/israel-news/article-705665
Iran's Supreme Leader Ayatollah Ali Khamenei has called on the Palestinian people to continue their fight against Israeli security forces and condemned the policy of normalizing relations with Israel.
"Polls show that almost 70% of the Palestinians in the 1948 and 1967 lands and in the surrounding camps encourage the Palestinian leaders to carry out attacks on the Zionist regime. This is an important phenomenon because it signifies the complete preparedness of the Palestinians to confront the usurping regime and it provides the mujahid organizations with the freedom to take military action whenever they deem necessary," he said while addressing the Iranian people on the occasion of the Quds Day celebrations in Tehran on April 29.
"Iran advocates and supports the camp of Resistance. It advocates and supports the Palestinian Resistance," the official website of the supreme leader quoted Khamenei as saying.
He also condemned the policy of a normalization of relations with Israel, describing it as "treason". "Some Arab governments have asked the US to accelerate the matter of solving the Palestinian issue. If they mean that before the US leaves the region it should remove any obstacle standing in the way of the Zionist regime, then, first of all, they have behaved treacherously and have brought disgrace to the Arab world" the Iranian leader said.
Khamenei added that "no scheme or plan about Palestine is implementable in the absence of Palestine or against the consent of its owners, the Palestinians".
https://caspiannews.com/news-detail/iranian-leader-urges-palestinians-to-continue-fight-against-israel-2022-5-2-0/
Revelation  chapter 6 verse 6 shows last days food crisis 
https://www.israel365news.com/268985/25-mysterious-fires-at-food-processing-plants-across-us-end-of-days-food-shortage/
And because lawlessness will be increased, the love of many will grow cold.
Everyone who makes a practice of sinning also practices lawlessness; sin is lawlessness.
We're Taking Back Our Street" – Sacramento Man Barricades Street To Stop Out-Of-Control Crime
People are fed up with the urban utopian socialist experiment in California. One business owner barricaded a public street in Sacramento to prevent a further spillover in crime from other areas. "The game is over. We're taking back our streets," business owner Rich Eaton told FOX40. He barricaded part of Railroad Drive to prevent the commercial area from additional car burglaries, rampant building theft, prostitution, and homeless encampments.
Antifa allegedly assaults Portland GOP rallygoers, understaffed police struggle to respond
The resource-strapped Portland Police Bureau (PPB) reportedly took more than 20 minutes to respond when alleged antifa members assaulted a Saturday campaign event near police headquarters in downtown Portland. By the time officers had "sufficient resources" to establish a crime scene near Southwest 3rd and Main Street, the black-clad demonstrators had already dispersed after hurling smoke grenades, paint-filled balloons and fireworks, according to police. Two were injured by "mortars," police said.
Homicide rates have soared nationwide, but mayors see a chance for a turnaround in 2022
City leaders say greater funding, improved strategies and fed-up communities could help curb violence this year
https://www.washingtonpost.com/nation/2022/01/21/homicide-rates-have-soared-nationwide-mayors-see-chance-turnaround-2022/

2000 Mule documentary and Trump lost the election
https://www.newsweek.com/film-claims-it-has-video-mules-stuffing-ballot-boxes-2020-election-1679583?amp=1
7 Nation will rise against nation, and kingdom against kingdom; there will be famines and earthquakes from place to place. 8 [d]All these are the beginning of the labor pains.
Intense Heat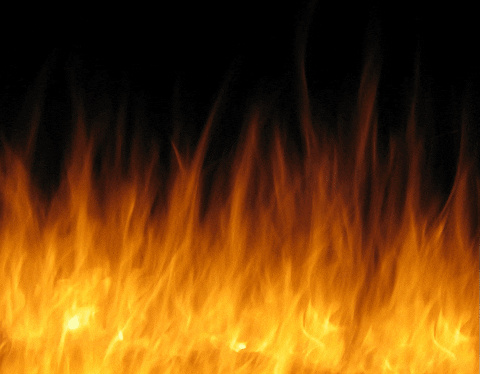 Prophecy Sign:
"And there shall be signs in the sun" (Luke 21:25a). 
"The fourth angel poured out his bowl on the sun, and the sun was given power to scorch people with fire.  They were seared by the intense heat and they cursed the name of God, who had control over these plagues, but they refused to repent and glorify him…Men gnawed their tongues in agony and cursed the God of heaven because of their pains and their sores, but they refused to repent of what they had done" (Revelation 16:8-11). 
Board orders Californians to conserve water
There's a drought in Southern California, so Gov. Gavin Newsom asked for a 15 percent voluntary reduction of household water usage. But a big water supplier to the area has gone further — it says local water districts must reduce water consumption or face fines, …
The water is not there': Drought forces Las Vegas to draw from deeper within Lake Mead
A massive drought-starved reservoir on the Colorado River has become so depleted that Las Vegas now is pumping water from deeper within Lake Mead where other states downstream don't have access.


Largest US Wildfire Rages out of Control in New Mexico
Firefighters in New Mexico failed on Friday to pin back the flames of the United States' largest wildfire, which is burning perilously close to a string of mountain villages.
Severe storms rock central U.S. while wildfires burn in the West
Millions of Americans are under a severe storm threat right now, while several storm systems are bringing damaging winds, hail and tornadoes to the central plains. That's in addition to the wildfires in the West. Jennifer Johnson has the details.