Download The Last Chronicles of Planet Earth May 1 2022 Edition by Frank DiMora
Noah's generation warning!!
Luke 17:26-30
26 And as it was in the days of Noe, so shall it be also in the days of the Son of man.
27 They did eat, they drank, they married wives, they were given in marriage, until the day that Noah entered into the ark, and the flood came, and destroyed them all.
28 Likewise also as it was in the days of Lot; they did eat, they drank, they bought, they sold, they planted, they builded;
29 But the same day that Lot went out of Sodom it rained fire and brimstone from heaven, and destroyed them all.
30 Even thus shall it be in the day when the Son of man is revealed.
Florida Atheist Calls for the Bible to Be Removed from Florida Schools 
An atheist is petitioning to get the Bible banned from schools in Florida in protest of Gov. Ron DeSantis' bill requiring curriculum transparency.
Deliberately Starving Unborn Babies: Abortion Industry Pushes Horrifying Chemical Pill as Panic Over Roe v. Wade's Fate Sets In
While the Supreme Court has heard arguments on abortion laws in both Mississippi and Texas in recent months, providers have taken the opportunity to push dangerous abortion pills.
The people of our generation have turned out to be just like lot's generation and Timothy points to what our generation would look like.
2 Timothy 3

1

This know also, that in the last days perilous times shall come.
2 For men shall be lovers of their own selves, covetous, boasters, proud, blasphemers, disobedient to parents, unthankful, unholy,
3 Without natural affection, trucebreakers, false accusers, incontinent, fierce, despisers of those that are good,
4 Traitors, heady, highminded, lovers of pleasures more than lovers of God;
5 Having a form of godliness, but denying the power thereof: from such turn away.
6 For of this sort are they which creep into houses, and lead captive silly women laden with sins, led away with divers lusts,
7 Ever learning, and never able to come to the knowledge of the truth.
Revelation 13 verses 16 through 18
16 And he causeth all, both small and great, rich and poor, free and bond, to receive a mark in their right hand, or in their foreheads:
17 And that no man might buy or sell, save he that had the mark, or the name of the beast, or the number of his name.
18 Here is wisdom. Let him that hath understanding count the number of the beast: for it is the number of a man; and his number is Six hundred threescore and six
Just Days After Macron Election Victory, France Announces Creation Of A Digital Identity App For Citizens To Access Public And Private Services
On Monday May 2nd, we will celebrate Day 777 of 15 Days To Flatten the Curve with our biggest ever sales event at the Bookstore, recognizing the massive push by the New World Order to, well, bring in the New World Order.
Revelation 6:6,  Then I heard something like a voice among the four living creatures say, "A quart of wheat for a denarius, and three quarts of barley for a denarius, but do not harm the oil and the wine."
In this verse John writes that he heard what seemed to be a voice coming from the midst of the four living creatures (Revelation 4:6–8). The voice announced that a quart of wheat was selling for a denarius and three quarts of barley cost a denarius. Symbolically, this passage seems to indicate a common experience in real-world crises: war and famine give way to inflation due to supply and demand. A denarius in the first century was usually equal to a day's wages, and the amount of grain given here is just enough to keep a person alive. These are also the commodities of the common person: basic staples for living. The implication seems to be that most people in this part of the tribulation are struggling just to meet their basic survival needs. This is the kind of poverty which threatens a person's life, not merely their lifestyle.However, the voice from the midst of the four living creatures also commanded, "Do not harm the oil and wine!" Oil and wine, in this context, are less crucial supplies, making them a form of minor luxury. The implication that these are not harmed might suggest that wealthy people would not be hurt by the economic or inflationary catastrophe. According to Revelation 13:16–17, the false prophet in Jerusalem will control commerce during the tribulation, making it extremely difficult for tribulation believers to purchase even basic commodities.
"We Are On The Precipice Of A Global Food Crisis," Goya Foods CEO Warns 
The effects of pandemic lockdowns, related supply chain strains, and conflict in Ukraine are wreaking havoc on the world's agricultural system. Readers have heard the likes of the UN warning that Middle Eastern countries are at "breaking points" as food prices hit record highs, and as of last week, the Rockefeller Foundation began the countdown (about six months) to a "massive, immediate food crisis."
For years I have been warning you to watch for the prices of food to skyrocket as warned by Jesus. In my book I cite the many reports year after year showing us just how high the prices of food are climbing. Below is some of the most recent reports on this issue. I will keep adding to this list below as new reports are issued. 
September 12, 2019:  Food prices on the rise, pushing millions into deeper poverty Link
November 28, 2019 It's Getting More Expensive to Eat, and Economists Are Worried Link
June 10, 2020: Food prices continue to increase with no clampdowns in sight Link
June 11, 2020: Food prices are rising fast—Here are the winners and losers to watch Link
Jul 28, 2020: China Food Crisis?  Rising Domestic Prices and Large Import Purchases Send a  Signal Link
August 5, 2020:  Families Struggle As Grocery Prices Rise Amid Pandemic | NBC Nightly News Link
August 6, 2020: Why Are Food Prices Skyrocketing During the Pandemic? | NBCLA Link
August 11, 2020: Ethiopia's inflation soaring to 22.3 percent, food prices unbearable for millions Link
September 9, 2020: Global food prices have been rising during the coronavirus pandemic, hitting food security Link
September 22, 2020: Soaring food prices Link
January 11, 2021: Food Price Inflation Accelerates For Seventh Consecutive Month Link
March 7, 2021 the RT news reported food prices still going up. "The agency said that its food price index jumped by 2.4 percent month-on-month to reach 116.0 points in February. The gauge, which tracks monthly changes in the international prices of commonly-traded food commodities, is also 26.5 percent higher than it was a year earlier. The latest increase has become the longest surge for overall food costs since the food crisis broke that out in 2007-08. Prices for sugar soared most, adding 6.4 percent from January, according to the FAO. The agency's sugar price index rose for the second month in a row, reaching its highest level in nearly four years." Link
March 13, 2021 Officials are now telling us the year 2021, will see food prices climbing even higher! See report below.
https://www.msn.com/en-us/news/video/the-perfect-storm-global-food-prices-hit-six-year-high-counting-the-cost/vp-BB1exyGK
April 23, 2021 Bloomberg news  again showed food prices are skyrocketing in their report entitled: "The Grocery Price Shock Is Coming to a Store Near You". "Corn, wheat, soybeans, vegetable oils: A small handful of commodities form the backbone of much of the world's diet and they're dramatically more expensive, flashing alarm signals for global shopping budgets. This week, the Bloomberg Agriculture Spot Index — which tracks key farm products — surged the most in almost nine years, driven by a rally in crop futures. With global food prices already at the highest since mid-2014, this latest jump is being closely watched because staple crops are a ubiquitous influence on grocery shelves — from bread and pizza dough to meat and even soda." Link
June 3, 2021 headline from Bloomberg: "Global Food Costs Surge to Decade High as Drought Parches Crops   Link
June 4, 2021 headline from Naturalnews.com "Food prices to soar higher as California farmers destroy crops because dust bowl conditions continue to spread" Link
June 21, 2021 from CBS Boston "'Prices That We've Never Seen Before': Rising Food Costs Hitting Restaurants Hard"  Link
August 12, 2021  Fortune.com – Grocery prices continue to rise—and there's no end in sight Link
Sept. 22, 2021 – Before They Were An Inconvenience, But Now The Shortages Are Really Beginning To Sting
Have you noticed that store shelves are starting to get emptier and emptier?  During the panic shopping that was sparked by the start of the COVID pandemic in 2020, there were very intense shortages of certain items, but those shortages did not last very long at all.  But now there are widespread shortages in just about every sector of our economy, and they are starting to become quite painful.
Oct. 1, 2021 World Economic Forum Global food prices are at a level not seen for most of modern history – This is why   Link
Oct. 1, 2021 – Food inflation in Canada could be as much as twice what official figures say https://thepostmillennial.com/food-inflation-canada?utm_campaign=64487
As you can see from the CEO's food crisis warning today I am not the only one who can see what is coming! Keep your eyes on the news and the prices coming to your grocery stores in the next few month because the prices will continue to skyrocket! 
Intense Heat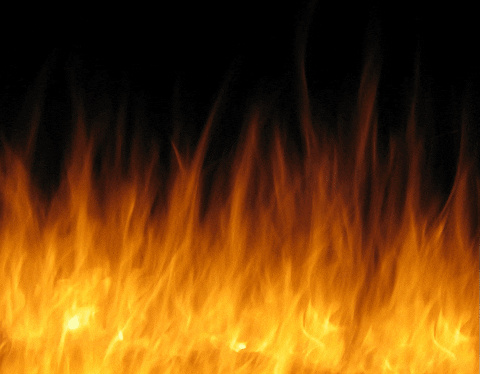 Prophecy Sign:
"And there shall be signs in the sun" (Luke 21:25a).  "The fourth angel poured out his bowl on the sun, and the sun was given power to scorch people with fire.  They were seared by the intense heat and they cursed the name of God, who had control over these plagues, but they refused to repent and glorify him…Men gnawed their tongues in agony and cursed the God of heaven because of their pains and their sores, but they refused to repent of what they had done" (Revelation 16:8-11). 
Heat wave scorches India's wheat crop, snags export plans
NEW DELHI (AP) — An unusually early, record-shattering heat wave in India has reduced wheat yields, raising questions about how the country will balance its domestic needs with ambitions to increase exports and make up for shortfalls due to Russia's war in Ukraine.
Gigantic landfills in India's capital New Delhi have caught fire in recent weeks. Schools in eastern Indian state Odisha have been shut for a week and in neighboring West Bengal, schools are stocking up on oral rehydration salts for kids. On Tuesday, Rajgarh, a city of over 1.5 million people in central India, was the country's hottest, with daytime temperatures peaking at 46.5 degrees Celsius (114.08 Fahrenheit). Temperatures breached the 45 C (113 F) mark in nine other cities.
https://apnews.com/article/russia-ukraine-science-business-india-global-trade-4d32889d982bf0a60396ff4ba817ca16?user_email=a0e69f9caac9d72fc2a17e4e29dac61cec26606fa1a05fd34729a6ef71ceebb8&utm_source=Sailthru&utm_medium=email&utm_campaign=April29_MorningWire&utm_term=Morning%20Wire%20Subscribers