You can contact Pastor Frank at [email protected]
The Last Chronicles of Planet Earth June 23, 2022 Edition by Frank DiMora
Revelation 6:6 And I heard a voice in the midst of the four beasts say, A measure of wheat for a penny, and three measures of barley for a penny; and see thou hurt not the oil and the wine.  In a nut shell what we know from scripture is as the birth pains of the last days get worse so will the global food crisis. It will get so bad that a person will have to work all day long for one small meal. We are already witnessing skyrocketing food prices like we have never seen before and, much of the news is reporting on the crisis in getting people wheat. Add to this crisis is the crisis in fuel prices which is still driving prices  up.
There are many reasons why food prices in the last days will continue to rise. Some of the reasons have to do with weird weather, Storms that will destroy crops, wars like what we are seeing between Russia and Ukraine where the crops are being destroyed, government failures, intense heat, and  pestilence. The are a host of current reports you will see below showing the food price crisis. 

BERLIN (AP) — The head of the United Nations warned Friday that the world faces "catastrophe" because of the growing shortage of food around the globe.
U.N. Secretary-General Antonio Guterres said the war in Ukraine has added to the disruptions caused by climate change, the coronavirus pandemic and inequality to produce an "unprecedented global hunger crisis" already affecting hundreds of millions of people.
"There is a real risk that multiple famines will be declared in 2022," he said in a video message to officials from dozens of rich and developing countries gathered in Berlin. "And 2023 could be even worse."
Guterres noted that harvests across Asia, Africa and the Americas will take a hit as farmers around the world struggle to cope with rising fertilizer and energy prices.
"This year's food access issues could become next year's global food shortage," he said. "No country will be immune to the social and economic repercussions of such a catastrophe."
Guterres said U.N. negotiators were working on a deal that would enable Ukraine to export food, including via the Black Sea, and let Russia bring food and fertilizer to world markets without restrictions.
He also called for debt relief for poor countries to help keep their economies afloat and for the private sector to help stabilize global food markets.

Sri Lanka is collapsing: People are starving, no gas, no electricity and now the army starts shooting at them!
Sri Lanka is quite literally collapsing. People are starving, without gas or electricity, etc. Now they are rioting and the military are gunning people down. Wouldn't be surprised if that reality spreads to the US, UK and all western countries in the next few years.

Predatory lenders are making money off rising gas and food prices
https://www.cnn.com/2022/06/23/business/money/payday-predatory-lending-inflation-gas/index.html
Ask yourself this question, are there people burning our food supplies on purpose?  Take a look and see the list of all the food companies that have burned down. Keep in mind these fires have been burning while food prices are skyrocketing. When you see the number of companies burning down one would have to conclude it is not a coincidence.
Natural News) The string of fires that appear to be sabotage operations targeting food processing facilities is surprisingly lengthy. Our research team has meticulously documented the reports and sources for nearly 100 such fires that have been reported across the USA from early 2020 to the present day.
This list is presented in chronological order. Note the sharp uptick in these fires occurring in 2022 as the apparent sabotage operations are accelerating.
All links shown below were active as of the publish date of this article, but some links may change or be removed over time, especially as there may be a coordinated effort to suppress this information. The text in each description is sourced from the link provided.
Here's the full list (so far)
FOOD PROCESSING PLANT, Norwood, Massachusetts
February 21, 2020
Fire investigators in Norwood, Massachusetts, blamed a grease fire in a commercial oven for a blaze that spread through a food processing plant.
Firefighters quickly brought the blaze under control despite an extension into the roof line that required extensive overhaul. Authorities estimated the damage at about $250,000.
https://www.industrialfireworld.com/543748/food-processing-plant-fire-breaks-out-in-massachusetts
SID WAINER & SON, New Bedford, Massachusetts
April 21, 2020
A fire at a food distribution facility in New Bedford, Massachusetts, left several trucks damaged.
Firefighters responded to the fire at Sid Wainer & Son's warehouse around 12:30 a.m. At least seven tractor-trailer trucks at a loading dock were damaged or destroyed.
https://www.nbcboston.com/news/local/fire-at-new-bedford-food-distributor-leaves-several-tractor-trailers-damaged/2096301/
MIZKAN FOOD PROCESSING PLANT, Stockton, California
May 26, 2020
Firefighters battled a massive "fire tornado" after a blaze broke out at Mizkan America tomato processing facility in Stockton, California.
Approximately 1.5 acres of plastic pallets burned and drivers were urged to steer clear of the fiery area. It took nearly six hours for firefighters to get the blaze under control.
https://www.thesun.co.uk/news/11721983/california-firefighters-battle-massive-fire-food-plant/
TYSON FOOD PROCESSING PLANT, Nashville, Arizona
July 9, 2020
Arriving at the facility at about 2:20 a.m., firefighters found a structure that was completely enveloped in flames.
Tyson said two employees were injured and were given medical attention.
https://www.powderbulksolids.com/industrial-fires-explosions/2-hurt-large-fire-tyson-plant-arkansas
HEMINGWAY MEAT LOCKER PLANT, Hemingway, South Carolina
July 24, 2020
A number of neighboring departments provided aid after a meat plant in Williamsburg County caught fire.
The fire started in the roof of the Hemingway Meat Locker Plant, in the area of East Andrews and South Main streets. The fire caused major damage to the building, with about 60 percent of the roof being burned.
https://www.wmbfnews.com/2020/07/24/multiple-crews-respond-fire-williamsburg-county-meat-plant/
DOMINO SUGAR REFINERY, Arabi, Louisiana
August 27, 2020
A silo caught fire and one witness said the fire suppression system stopped the fire from turning into an explosion. It's unclear what started the fire. The flames started mid-afternoon and smoke billowed from the refinery into the evening hours.
The Domino Sugar Refinery is owned by the ASR group and is the second-largest cane sugar refinery in the world. Over two billion pounds of sugar cane is manufactured at the refinery every year.
https://www.fox8live.com/2020/08/27/fire-breaks-out-domino-sugar-refinery-arabi/
MR. CHIP INC., Pinconning, Michigan
October 3, 2020
A weekend fire heavily damaged a pickle manufacturer in northern Bay County.
Flames were first spotted coming from an empty brine tank. The manufacturing facility is a total loss, but the company's grading and brining operation was undamaged.
https://www.mlive.com/news/saginaw-bay-city/2020/10/pickle-factory-fire-in-bay-county-has-mr-chips-shifting-some-production-to-georgia.html
WEST LIBERTY PROCESSING PLANT, Tremonton, Utah
October 10, 2020
Three people suffered minor injuries and several homes were evacuated due to a large fire at a meatpacking plant.
The fire at West Liberty Foods, 705 N. 2000 West in Tremonton, started in the facility's utility room about 5:30 a.m. Three employees suffered minor burns to their hands and face, while three vehicles were also damaged.
https://www.deseret.com/utah/2020/10/2/21499350/tremonton-meat-packing-plant-fire-3-injured
ST. VINCENT DE PAUL, Temple, Texas
October 12, 2020
St. Vincent De Paul's food pantry and warehouse were destroyed by fire.
No one was injured but all the food, refrigerators, freezers and storage inside were destroyed.
https://www.kwtx.com/2020/10/14/fire-destroys-local-food-pantry-closes-store/
DELI STAR, Fayetteville, Illinois
January 11, 2021
The fire destroyed Deli Star's 75,000-square-foot processing plant.
Deli Star is a second-generation meat and poultry processor of deli meats, prepared foods using sous vide technology. as well as sauces and a variety of value-added meats.
https://www.meatpoultry.com/articles/24395-deli-star-deals-with-the-aftermath-of-devastating-fire
TIEGS POTATO FOOD PROCESSING, Warden, Washington
January 21, 2021
A fire destroyed a dehydrated potato processing facility.
The central Washington facility is one of two such potato processing plants in Washington state. Potatoes that don't make the quality or size grade for fresh or frozen markets are often sold to dehydrated processors.
https://www.thepacker.com/news/industry/fire-destroys-washington-dehydrated-potato-facility
PACTIV INC., Temple, Texas
May 12, 2021
Fire personnel were called to the Pactiv Inc. facility after receiving a report of a structure fire at the site. Crews arrived on scene to discover heavy smoke in a storage silo.
Pactiv manufactures and distributes packaging, trays, containers, films and other products for use in the foodservice, food processing, supermarket and convenience store markets. The Temple facility produces products for the foodservice industry.
https://www.powderbulksolids.com/industrial-fires-explosions/fire-ignites-storage-silo-pactiv-plant
RICELAND FOODS, Stuttgart, Arkansas
May 23, 2021
A soybean storage bin caught fire at a Riceland Foods plant in Stuttgart, Arkansas. A Riceland spokesperson said the fire started while crews were cleaning out bins.
The fire also spread to the plant's water treatment facility next to the grain bins. Riceland's soybean terminal in Stuttgart has a listed storage capacity of 8,195,000 bushels.
https://www.world-grain.com/articles/15327-fire-damages-riceland-soybean-storage-plant
KELLOGG, Memphis, Tennessee
July 25, 2021
The Memphis Fire Department responded to the fire at the Kellogg factory. The fire department said the fire started from a rice dryer.
The Kellogg location in Memphis makes breakfast foods.
https://www.localmemphis.com/article/news/3-alarm-fire-at-kellogg-plant/522-bbef6075-cb6b-4ff9-af59-70fe264749bd
TYSON'S RIVER VALLEY INGREDIENTS, Hanceville, Alabama
July 30, 2021
A Tyson Foods-owned poultry meal plant received significant damage during a fire that ignited at the site.
Reports said the Alabama Department of Environmental Management (ADEM) responded to the scene to assess whether there are any environmental impacts from the fire.
Bought by Tyson in 2018, the facility processes poultry-by products into feed ingredients.
https://www.powderbulksolids.com/food-beverage/fire-damages-tyson-owned-feed-ingredients-plant
PATAK MEAT PRODUCTS, Cobb County, Georgia
August 23, 2021
Patak Meat Products, a family-owned meat processor, suffered a major fire at its facility. The company has been producing a wide range of Old World favorites and other meat products since 1981.
Firefighters were able to save a portion of the building that contained dry goods storage and the smokehouses.
https://www.provisioneronline.com/articles/111392-fire-severely-damages-patak-meat-products-facility
JBS MEAT FOOD, Grand Island, Nebraska
September 12, 2021
JBS USA Spokesperson Nikki Richardson said the fire did not impact primary production areas.
Firefighters battled the fire for nearly 15 hours. No one was injured in the incident.
https://www.ksnblocal4.com/2021/09/13/gi-fire-rescue-battling-fire-investigating-reported-explosion-jbs/
DARIGOLD FOOD PROCESSING PLANT, Caldwell, Idaho
October 12, 2021
Firefighters remained on scene overnight after knocking down a five-alarm fire at the Darigold plant in downtown Caldwell.
The Darigold plant employs many people and is a big part of the Caldwell community. Darigold officials said the plant was badly damaged in the fire.
https://www.wusa9.com/article/news/local/large-fire-reported-at-darigold-plant-in-caldwell/277-b794bcbe-ab04-4eec-8eee-856ba6c288a6
GREENBERG SMOKED TURKEY, INC., Tyler, Texas
November 6, 2021
Greenberg Smoked Turkey, Inc. in Tyler, Texas, halted all of its smoked turkey production for the rest of 2020 after a fire and at least two explosions destroyed parts of the facility.
The company sells about 200,000 smoked turkeys every holiday season. A freezer holding 87,000 turkeys exploded and burned the boxes and bags nearby, which are used to ship hundreds of thousands of turkeys during the company's busiest season.
https://www.dallasnews.com/food/restaurant-news/2020/11/09/after-87000-turkeys-exploded-in-fire-greenberg-shuts-down-for-holiday-season/
MAID-RITE STEAK COMPANY, Lackawanna, Pennsylvania
November 29, 2021
Fire engulfed the center building at Maid-Rite Steak Co. Inc. in Scott Township, sending flames high into the night sky.
Explosions rocked the ground as firefighters from 17 local departments tried to knock down the fire inside the meat processing facility. Most of the meat processing area was badly burned and the offices had heavy smoke and water damage.
Authorities think the fire started in a wall.
https://www.wnep.com/article/news/local/lackawanna-county/fire-erupts-at-meat-processing-facility-in-lackawanna-county/523-c08b77a3-8a64-4d4b-aed8-45de6e71352b
WEST SIDE FOOD PROCESSING PLANT, San Antonio, Texas
December 12, 2021
A food processing plant on the city's West Side was left with smoke damage following a fire.
Firefighters said when they arrived, they found the processing plant filled with smoke.  The damage to the building is mostly smoke damage but the estimate is over $100,000 because of the food that was exposed to the smoke.
https://www.ksat.com/news/local/2021/12/13/west-side-food-processing-plant-left-with-smoke-damage-after-fire-safd-says/
SANDERSON ANIMAL FEED PROCESSING PLANT, Collins, Mississippi
December 13, 2021
Collins Fire Chief John Pope said his department received reports about a boiler room explosion at a feed mill operated by Sanderson Farms.
The scene was cleared in about two hours, but one person was reported injured and taken to a local hospital.
According to Pope, minimal damage was caused to the warehouse facility. The mill was taken offline while the incident is investigated by Sanderson Farms' safety team.
https://www.gwcommonwealth.com/1-hurt-boiler-explosion-mississippi-poultry-feed-mill#sthash.euI7ElCK.dpbs
VAN DRUNEN FARMS TUTHILL PLANT, Momence, Illinois
January 2, 2022
Approximately 75 percent of the 80,000-square-foot freeze-drying facility of the Van Drunen Farms Tuthill production site was considered a "total loss" by the company.
Numerous fire departments battled the blaze for several hours.
Van Drunen grows products and produces food and ingredients, which are used across the country and around the world.
https://www.daily-journal.com/news/local/van-drunen-site-total-loss-after-fire/article_341d2c60-6ccc-11ec-b3ae-9f702e956def.html
RAW FARM CREAMERY, Fresno, California
January 8, 2022
Firefighters say heavy smoke and flames were seen coming from a warehouse on the property. According to officials, crews worked in defensive mode to stop the fire from spreading to other areas.
A total of two warehouses and one cold storage were destroyed from the fire, but firefighters were able to save three farm administration buildings and some bigger agricultural equipment and products.
Fire crews said the incident seemed suspicious.
https://www.yourcentralvalley.com/news/local-news/firefighters-investigate-suspicious-fire-at-fresno-creamery-officials-say/
CARGILL-NUTRENA, Lecompte, Louisiana
January 13, 2022
A fire that started at the Cargill-Nutrena feed mill had burned for 12 hours. An explosion reportedly occurred as the firefighters were working the scene.
The mill manufactures feed for the peed food, aquaculture, beef, equine, poultry, dairy and wild game markets.
Cargill's plant includes 65 bins for grain, bulk ingredients, finished feed, six large storage bins and 53,000 square feet of warehouse space.
https://www.powderbulksolids.com/food-beverage/explosion-and-fire-reported-cargill-nutrena-feed-mill
WASHINGTON POTATO FOOD PROCESSING PLANT, Warden, Washington
January 20, 2022
A fire that broke out at a potato plant prompted evacuations in parts of Washington state.
Authorities issued a level 3 evacuation order for people living in the surrounding area, including west of Road U Southeast and south of State Route 170 in Warden.
Residents were told to immediately evacuate due to possible risk of an ammonia tank explosion. The order was lifted shortly after midnight and residents were allowed to return to their homes.
https://www.nbcnews.com/news/us-news/fire-breaks-out-washington-potato-plant-prompts-evacuations-n1255272
WISTON WEAVER COMPANY, Winston-Salem, Carolina
January 31, 2022
An uncontrolled fire at a fertilizer plant in North Carolina forced thousands of people to evacuate.
The city's fire chief said the fire had been "relatively static" overnight, but with 600 tons of combustible ammonium nitrate stored at the site, the risk of an explosion was high.
At least 90 firefighters fought the fire for about 90 minutes after it was discovered at a loading dock, but the risk of an explosion forced them to retreat. The fire quickly consumed the entire building and caused it to collapse.
https://wlos.com/news/local/thousands-flee-homes-near-winston-salem-fertilizer-plant-fire-north-carolina-winston-weaver-company-explosion-flames-wake-forest-university
WISCONSIN RIVER MEATS, Mauston, Wisconsin
February 3, 2022
A portion of Mauston's Wisconsin River Meats burnt down during an overnight fire.
The meat company, located at N5340 Highway HH, Mauston, is in the process of building a new store and sausage processing facility. The new building appears to have survived relatively unscathed by the fire.
https://www.nbc15.com/2022/02/03/portion-wisconsin-river-meats-plant-total-loss-after-overnight-blaze/
DIAMOND WALNUT FOOD PROCESSING PLANT, Live Oak, California
February 4, 2022
The Butte County Fire Department first reported the blaze at the Diamond Walnut Growers factory at about 8:40 a.m. Almost three hours later, the flames were still going. Authorities closed Highway 99 and evacuated nearby homes.
The walnut plant is no longer in use and vacant at the time of the fire.
https://www.independent.co.uk/news/world/americas/fire-california-diamond-walnut-factory-b2008086.html
BONANZA MEAT CO., El Paso, Texas
February 15, 2022
El Paso firefighters battled a blaze Tuesday morning at a building near Downtown.
Flames and dark smoke erupted from a building with "Bonanza Meat Co." painted on it on Paisano Drive at Park Street in the Segundo Barrio. The building was vacant.
The roof of the commercial building partially collapsed during the fire, but there was no damage to any other buildings.
https://www.elpasotimes.com/story/news/local/el-paso/2022/02/15/el-paso-firefighters-battle-burning-building-segundo-barrio-near-downtown/6796712001/
LOUIS DREYFUS COMPANY (LDC), Claypool, Indiana
February 16, 2022
Louis Dreyfus Company reported that a fire had broken out in a bag house at its Claypool, Indiana, soybean processing and biodiesel plant. Affected systems had been suspended.
The suspension of deliveries slowed production of soymeal and biodiesel at a time of high demand.
The Claypool plant has capacity to crush 175,000 bushels of soybeans a day and has been running 92 percent of that as actual crush capacity recently, according to an industry source.
https://www.agriculture.com/markets/newswire/update-1-louis-dreyfus-reports-fire-at-largest-us-soy-processing-plant
SHEARER'S FOOD POTATO PLANT, Hermiston, Oregon
February 22, 2022
A portable boiler exploded at a Shearer's Foods potato chip plant south of Hermiston, Oregon, sparking a fire and causing several injuries. The plant was severely damaged.
Seven people were taken to the local hospital, but none with serious injuries.
The plant employs 400 people at full capacity and supplies much of the western U.S. with potato and corn chips. Shearer's is primarily a private label and contract manufacturer of salty snacks and cookies.
https://www.foodprocessing.com/industrynews/2022/shearers-fire-oregon/
NUTRIEN AG SOLUTIONS, Sunnyside, Washington
February 28, 2022
Fire destroyed a warehouse filled with 1.75 million pounds of mixed components for fertilizers. Other structures at the fertilizer plant were also damaged.
The adjacent Nutrien buildings and storage tanks containing hazardous chemicals were spared.
The facility is relatively new, opening in the fall of 2018 as a dry and liquid fertilizer storage and distribution center.
https://www.firehouse.com/operations-training/news/21258644/sunnyside-wa-fertilizer-plant-fire-forces-evacuations
NESTLE HOT POCKETS, Jonesboro, Arkansas
March 16, 2022
The Jonesboro Fire Department said it found a fire inside a "large piece of a production line cooler" at the the Nestle facility.
Nestle opened the plant in 2002 and in December 2020, the company unveiled plans to invest more than $100 million to expand the frozen foods plant, including the addition of 90,000 square feet and a new production line for Hot Pockets frozen sandwiches.
In addition to Hot Pockets, Nestle makes products under the Stouffer's, Lean Cuisine, DiGiorno, Tombstone and Sweet Earth brands at the plant.
https://www.meatpoultry.com/articles/26372-nestle-hot-pockets-plant-remains-shuttered-following-fire
WALMART, Plainfield, Indiana
March 16, 2022
A massive fire at a Walmart facility in Plainfield was quickly upgraded to a five-alarm fire.
About 350 firefighters from at least 30 fire departments had responded to the scene since the fire started around noon.
https://www.wrtv.com/news/public-safety/atf-begins-on-site-investigation-into-walmart-facility-fire-in-plainfield
PEPSI FOOD PROCESSING PLANT, Piscataway, New Jersey
March 23, 2022
A massive fire at the Pepsi plant in Piscataway drew a huge response from firefighters around the county.
Two firefighters were hurt battling the four-alarm blaze. One had a shoulder injury and the other suffered from heat exhaustion.
Fire and smoke was visible for miles around as more than 100 firefighters from across New Jersey raced to the scene, officials said. Witnesses reported several explosions rang out as smoke filled the air.
https://www.firehouse.com/operations-training/news/21261433/two-firefighters-injured-at-5alarm-fire-at-piscataway-nj-pepsi-plant
PENOBSCOT MCCRUM, Belfast, Maine
March 24, 2022
Fire crews from several towns battled a fire at the Penobscot McCrum potato processing plant in Belfast.
Officials said the fire was started by one of the facility's large fryolator machines.
Founded in 1886, Penobscot McCrum is a family business dedicated to providing specialty frozen potato products to an array of businesses.
https://www.newscentermaine.com/article/news/local/several-crews-respond-to-fire-at-belfast-potato-factory-penobscot-mccrum-maine/97-5313831f-2858-4f94-bad8-76a020444097
MARICOPA FOOD PANTRY, Maricopa, Arizona
March 28, 2022
It's a long road to recovery for Maricopa Food Pantry after a fire destroyed around 50,000 pounds of food.
The fire came dangerously close to Mountain View Community Church, where the food pantry is feeding the community.
The food pantry was founded more than 20 years ago.
https://www.azfamily.com/2022/03/29/50000-lb-food-destroyed-after-fire-ripped-through-maricopa-food-pantry/
RIO FRESH INC., San Juan, Texas
March 31, 2022
A structure fire caused significant damage to a large portion of key fresh onion packing facilities in south Texas.
Rio Fresh grows, packs and ships a large variety of Texas-grown items including Texas 1015 sweet onions, cabbage, kale, greens and melons.
https://vegetablegrowersnews.com/news/fire-damages-rio-fresh-onion-warehouse-facility/
EAST CONWAY BEEF & PORK, Conway, New Hampshire
April 11, 2022
A fire broke out at East Conway Beef & Pork. Flames engulfed the building and the fire fighters were not able to save any of it.
Neighbors helped drive away the cattle when the fire broke out.
Firefighters from the East Conway Volunteer Fire Department said the same facility burned down about 10 years ago.
https://darik.news/maine/the-fire-destroyed-a-meat-market-in-conway-this-is-not-the-first-time/202204545468.html
GEM STATE PROCESSING, Heyburn, Idaho
April 13, 2022
A plane crashed into an Idaho potato and food processing plant. It hit Gem State Processing in Heyburn in East Idaho at about 8:35 a.m., city police said.
The pilot was the only person in the plane and died during the crash. None of the employees at the processing plant were injured.
Gem State Processing sources 18,000 acres of Idaho potatoes.
https://www.idahostatesman.com/news/nation-world/national/article260423897.html
AZURE STANDARD HEADQUARTER FACILITY, Dufur, Oregon
April 18, 2022
The headquarters of Azure Standard, the nation's premier independent distributor of organic and healthy food, was destroyed by fire overnight.
There were no injuries. The cause of the fire is unknown and under investigation.
The loss of the facility and the impact on companywide operations is being assessed and expected to be limited and temporary. No other Azure Standard facilities were affected.
https://www.columbiagorgenews.com/fire-destroys-azure-standard-headquarter-facility/article_7df4657c-c03e-11ec-a8c2-5f88e266c6db.html
NUTRIEN AG SOLUTIONS, Leoti, Kansas
April 19, 2022
A fire at a fertilizer company in western Kansas prompted evacuations because hazardous materials were involved.
The Ford County Regional Hazardous Materials Team was deployed to Leoti to fight the blaze and remove hazardous materials.
The fire began around 3:30 p.m. at a Nutrien Ag Solutions plant in Leoti.
https://www.ksn.com/news/state-regional/chemical-fire-in-leoti-causing-evacuations/
GENERAL MILLS, Covington, Georgia
April 21, 2022
Investigators gathered at the General Mills plant in Covington to comb through the wreckage of a deadly plane crash.
A twin-engine Cessna crashed into several semi trailers at remote part of the cereal plant, killing two people.
Police said the plane appeared to explode on impact. Witnesses said there were a series of small explosions after the crash. About six trailers that were parked together and believed to be mostly empty caught fire and were damaged after the crash.
https://www.fox5atlanta.com/news/investigators-comb-through-plane-crash-wreckage-at-general-mills-plant-in-covington
GENERAL MILLS, Cedar Rapids, Iowa
April 24, 2022
Cedar Rapids firefighters responded to a fire Saturday morning on the roof of the General Mills food processing plant.
The fire broke out around 3:45 a.m. at the General Mills manufacturing site at 4800 Edgewood Road SW, according to the Cedar Rapids Fire Department.
Steam and smoke were visible near a spot where a vent stack makes contact with the roof, and thermal imaging confirmed high heat below their position.
https://www.firefighternation.com/firefighting/general-mills-food-processing-plant-roof-catches-fire-in-cedar-rapids-ia%ef%bf%bc/
HORMEL FOODS FACILITY, Suffolk, Virginia
April 25, 2022
Officials launched an investigation into the cause of a blaze that broke out Monday night at the Hormel Foods facility in Suffolk, VA.
The fire at the Culloden Street site was called in at 6:28 p.m. and crews arrived on scene at 6:32 p.m., the City of Suffolk Department of Fire & Rescue said in a release posted to its Facebook page.
Flames were under control inside the cold storage building at 6:47 p.m. No firefighters were injured during the response. The Suffolk Department of Fire & Rescue Fire Marshal's Office is looking into the cause of the fire.
Hormel's Suffolk plant manufactures Planter's products, according to coverage by the Suffolk News-Herald. The company acquired the location as part of its 2021 acquisition of Kraft Heinz's nuts business.
https://www.powderbulksolids.com/food-beverage/blaze-ignites-vent-system-hormel-foods-facility
AGRIWAY PARTNERS, Kalona, Washington
April 28, 2022
Local fire departments responded to a call for smoldering grain in the basement of Agriway Partners at 126 E Avenue in Kalona.
Firefighters on scene were able to remove the burning grain in buckets and secure the area. Kalona Fire Chief Jerry Zahradnek said the fire appeared to have begun inside the mixing mill leg, resulting in fire both inside and outside of the equipment.
https://www.kciiradio.com/2022/04/30/local-departments-handle-kalona-grain-fire/
PERDUE FARMS, Chesapeake, West Virginia
April 30, 2022
A soybean processing tank caught fire at the Perdue Farms plant in Chesapeake.
When firefighters arrived on the scene, they found a large soybean processing tank on fire.
All soybeans had to be removed from the tank to ensure that the fire is completely out.
https://www.newsbreak.com/news/2588767352934/perdue-farms-plant-catches-fire-in-chesapeake
SALADINO FOOD PROCESSING PLANT, Fresno, California
May 1, 2022
A fire broke out at Saladino's food processing plant on Shaw Avenue and Golden State Boulevard.
Several employees were evacuated from the building while firefighters put out the flames.
Hours later, firefighters responded to an ammonia leak at the same building. It's unclear whether the leak was related to the fire.
https://abc30.com/fresno-food-processing-plant-fire-saladinos-foodservice-amonia-leak-employees-evacuated/11811148/
JBS MEAT PACKING PLANT, Green Bay, Wisconsin
June 7, 2022
A fire occurred at the JBS meat packing plant in Green Bay.
Officials say they responded to the fire around 6:30 p.m. Upon arrival, firefighters noticed flames on the roof.
Crews were able to control the fire within 15 minutes. No injuries were reported. However, around $30,000 in damages were reported.
https://www.nbc26.com/news/local-news/fire-at-jbs-meat-packing-plant-in-green-bay-causes-nearly-30-000-in-damage
FESTIVE FOODS, Belmont, Wisconsin
June 13, 2022
A fire ignited inside a food manufacturing facility in the town of Belmont near the Portage-Waupaca County, Wisconsin.
Multiple fire departments responded and were able to put out the fire in nine hours.
https://www.thegatewaypundit.com/2022/06/another-blow-us-food-market-fire-breaks-food-processing-plant-west-waupaca-county-wisconsin/

Buy your flour now while you can! Western Kansas wheat crops are failing just when the world needs them most 
This time of year, the wheat growing in this part of western Kansas should be thigh-high and lush green. But as a months-long drought continues to parch the region, many fields tell a different story.
Prophecy Sign: Intense Heat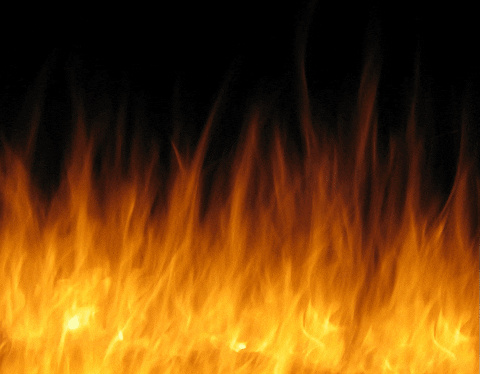 "And there shall be signs in the sun" (Luke 21:25a).
"The fourth angel poured out his bowl on the sun, and the sun was given power to scorch people with fire.  They were seared by the intense heat and they cursed the name of God, who had control over these plagues, but they refused to repent and glorify him…Men gnawed their tongues in agony and cursed the God of heaven because of their pains and their sores, but they refused to repent of what they had done" (Revelation 16:8-11).

Hundreds of homeless die in extreme heat 
Hundreds of blue, green and grey tents are pitched under the sun's searing rays in downtown Phoenix, a jumble of flimsy canvas and plastic along dusty sidewalks. Here, in the hottest big city in America, thousands of homeless people swelter as the summer's triple digit temperatures arrive.

Soon they will invade your country to steal your water! Dams, taps running dry in northern Mexico amid historic water shortages
Her elderly neighbor is hard of hearing so Maria Luisa Robles, a convenience store worker in the northern Mexican city of Monterrey, shouted the question a second time: Have you run out of water?
Below you will see the list of people who are going to attack Israel in the psalm 83 coming war.