You can contact Pastor Frank at [email protected]
Download The Last Chronicles of Planet Earth June 16 2022 Edition by Frank DiMora
Below the link is what I wrote on my June 17 prophecy post. https://endtimesresearchministry.com/june-17-2022-unbelievers-will-be-shaken-mass-die-off-of-live-stock/
"I want everyone who has come to my site to get ready for some big quakes soon, they are coming! Since Jesus told us our generation would be going into the last days birth pains we can expect to see more of what we have already seen in 2022." The red flag is a warning to get ready!!! End of my quote.
Well that didn't take long to see yet another great quake! In the news today.
Magnitude 6.0 earthquake shakes central Taiwan coast
A magnitude 6.0 earthquake shook Taiwan on Monday morning. There were no immediate reports of damage or injuries. The quake struck at 9:05 a.m. at a depth of 6.8 kilometers (4.2 miles) in Hualien county, halfway down the east coast of the island, Taiwan's Central Weather Bureau said.
https://abcnews.go.com/Technology/wireStory/magnitude-60-earthquake-shakes-central-taiwan-coast-85501572
Prophecy Sign: Intense Heat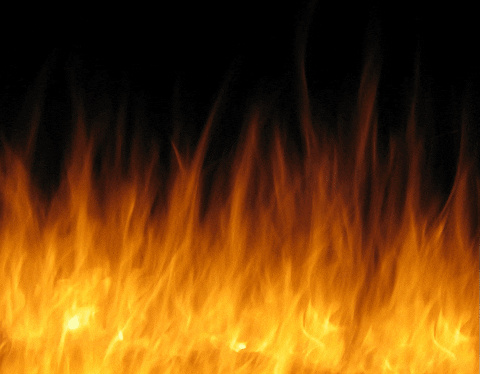 Remember the warning about intense heat in the last days?  When you read the report below you will see how this heat prophecy goes hand in hand with the mass die off of the cows. 
"And there shall be signs in the sun" (Luke 21:25a). 
"The fourth angel poured out his bowl on the sun, and the sun was given power to scorch people with fire.  They were seared by the intense heat and they cursed the name of God, who had control over these plagues, but they refused to repent and glorify him…Men gnawed their tongues in agony and cursed the God of heaven because of their pains and their sores, but they refused to repent of what they had done" (Revelation 16:8-11). 
Worst Drought in 70 Years Threatens Northern Italy's Food, Power
Italy is in the depths of one of its worst droughts, with the country's largest river, the Po, hitting its lowest level in 70 years, threatening crops and raising the specter of power outages. While much of Europe has had drier-than-average conditions this year, northern Italy's Po valley is the worst hit, according to the JRC Global Drought Observatory. Several months without rains and an earlier-than-usual halt in flows from melting snow in the western Alps have made large swaths of the river bed visible — so much so that a German tank from World War II resurfaced recently.
https://gcaptain.com/worst-drought-in-70-years-threatens-northern-italys-food-power/
Colorado River states need to drastically cut down their water usage ASAP, or the federal government will step in
During a U.S. Senate hearing on Western drought earlier this week, the commissioner for the Bureau of Reclamation told the states in the Colorado River Basin that they have 60 days to create an emergency plan to stop using between 2 and 4 million acre-feet of water in the next year or the agency will use its emergency authority to make the cuts itself.
https://www.cpr.org/2022/06/17/colorado-river-states-need-to-reduce-water-use/
Intense hailstorm hits Qingyuan, causing severe crop damage, China
An intense hailstorm hit Qingyuan District in China's Hebei Province on June 14, 2022, causing severe damage to crops and other material losses.
Extremely close-range footage of the Foshan tornado, China 
A damaging tornado hit the city of Foshan in China's Guangdong Province on June 19, 2022. This is the second damaging tornado to hit the province within just 3 days. https://watchers.news/2022/06/19/extremely-close-range-footage-of-the-foshan-tornado-china/
Luke 17 
26 

"Just as it was in the days of Noah,(AG) so also will it be in the days of the Son of Man.
27 

People were eating, drinking, marrying and being given in marriage up to the day Noah entered the ark. Then the flood came and destroyed them all. 
28 

"It was the same in the days of Lot.(AH) People were eating and drinking, buying and selling, planting and building.
29 

But the day Lot left Sodom, fire and sulfur rained down from heaven and destroyed them all.
Our generation is a copy of both Noah and lot's generation. One sure way to recognize this to be true is to see who is holding on to sound doctrine and who is not.  Keep in mind, we have all been given the chance to be saved in Jesus Christ. Keep this in mind when you speak to anyone in the homosexual movement. The best way to be a witness to these people is to show your love as Jesus showed His love toward us while we were still unsaved.  If you hate these people how can you claim to know Christ?  I think the best way to witness to the homosexual community is to just given them what the word of God says and then let the Holy Spirit do the rest of the work. 
2 Timothy 4:3 "For the time will come when people will not put up with sound doctrine. Instead, to suit their own desires, they will gather around them a great number of teachers to say what their itching ears want to hear." 
 Leviticus 18: 22 "Do not have sexual relations with a man as one does with a woman; that is detestable.
Leviticus 20:13 "If a man has sexual relations with a man as one does with a woman, both of them have done what is detestable. They are to be put to death; their blood will be on their own heads."  
Romans 1:27  "In the same way the men also abandoned natural relations with women and were inflamed with lust for one another. Men committed shameful acts with other men, and received in themselves the due penalty for their error."  
1 6:9 Corinthians "Or do you not know that wrongdoers will not inherit the kingdom of God? Do not be deceived: Neither the sexually immoral nor idolaters nor adulterers nor men who have sex with men" 1 Timothy 1:8-11   "We know that the law is good if one uses it properly. 9 We also know that the law is made not for the righteous but for lawbreakers and rebels, the ungodly and sinful, the unholy and irreligious, for those who kill their fathers or mothers, for murderers, 10 for the sexually immoral, for those practicing homosexuality, for slave traders and liars and perjurers—and for whatever else is contrary to the sound doctrine 11 that conforms to the gospel concerning the glory of the blessed God, which he entrusted to me."
Deuteronomy 22:5 "A woman must not wear men's clothing, nor a man wear women's clothing, for the LORD your God detests anyone who does this."
First 'trans' cheerleader in NFL to make debut with Carolina Panthers 
The NFL has signed its first biological male who identifies as transgender to be part of the women's cheerleading squad for the Carolina Topcats. Justine Lindsay, 29, announced the news that Lindsay would be joining the women's squad.
https://thepostmillennial.com/first-trans-cheerleader-in-nfl-to-make-debut-with-carolina-panthers