You can contact Pastor Frank at fjdimora@gmail.com with any questions or, leave him a comment.
Download The Last Chronicles of Planet Earth May 27 2022 Edition by Frank DiMora
Hezbollah Will Pay': IDF Commander Vows to Punish 
Hezbollah has been accelerating its construction of military infrastructure along the Israel-Lebanon border, prompting an IDF general to vow Israel will "reduce it to nothing" on Tuesday.
"Recently, Hezbollah has intensified construction on its posts right here along the border," said Maj. Gen. Amir Baram, the head of the IDF's Northern Command.
Baram was addressing an annual memorial ceremony for soldiers killed during the Second Lebanon War.
https://unitedwithisrael.org/hezbollah-will-pay-idf-commander-vows-to-punish-terror-group-on-border/?utm_source=newsletters_unitedwithisrael_org&utm_medium=email&utm_content=Israel+Vows+to+Punish+Hezbollah%3B+IDF+Pounds+Enemy+Positions%3B+American+Rock+Band+Defends+Israel+Performance%2C+BDS+Fumes%3B+Antisemitic+'Peace+TV'+Shut+Down&utm_campaign=20220608_m168156547_Israel+Vows+to+Punish+Hezbollah%3B+IDF+Pounds+Enemy+Positions%3B+American+Rock+Band+Defends+Israel+Performance%2C+BDS+Fumes%3B+Antisemitic+'Peace+TV'+Shut+Down&utm_term=_E2_80_98Hezbollah+Will+Pay_E2_80_99_3A+IDF+Commander+Vows+to+Punish+Terror+Group+on+Border
Matthew 24:7 
China threatens Defense Secretary with WAR: Minister tells Lloyd Austin that Beijing will 'smash to smithereens any Taiwan independence plot' and will 'definitely not hesitate to start a war no matter the cost'
China has said it is prepared to go to war in order to defend its right to keep Taiwan from becoming an independent state.  
China will 'smash to smithereens any Taiwan independence plot and resolutely uphold the unification of the motherland' Chinese Defense Minister Fenghe told U.S. Defense Secretary Lloyd Austin on the sidelines of the Shangri-La Dialogue conference in Singapore on Friday.
'If anyone dares to split Taiwan from China, the Chinese army will definitely not hesitate to start a war no matter the cost', Chinese Defense Ministry spokesman Col. Wu Qian quoted the Fenghe as saying during the meeting, in what is a escalating of tension, not least of which in the type of language being used.   
https://www.dailymail.co.uk/news/article-10906289/China-threatens-war-saying-smash-smithereens-independence-plot-Taiwan.html
A Judgment Day Is Coming for Zelensky
https://www.msn.com/en-us/news/world/a-judgment-day-is-coming-for-zelensky/ar-AAYmFzl
Austin says Russian invasion of Ukraine 'preview' of 'possible world of chaos'
Defense Secretary Lloyd Austin warned in a speech on Friday that the ongoing Russian invasion of Ukraine is a "preview of a possible world of chaos and turmoil." His remarks, made at the annual Shangri-La Dialogue in Singapore, come as the conflict in Ukraine has raged for more than 100 days. "Russia's invasion of Ukraine is what happens when oppressors trample the rules that protect us all. It's what happens when big powers decide that their imperial appetites matter more than the rights of their peaceful neighbors. And it's a preview of a possible world of chaos and turmoil that none of us would want to live in," Austin said. "So we understand what we could lose. We see the dangers of disorder," he added. 
https://thehill.com/news/administration/3519842-austin-says-russian-invasion-of-ukraine-preview-of-possible-world-of-chaos/
Prophecy Sign: Intense Heat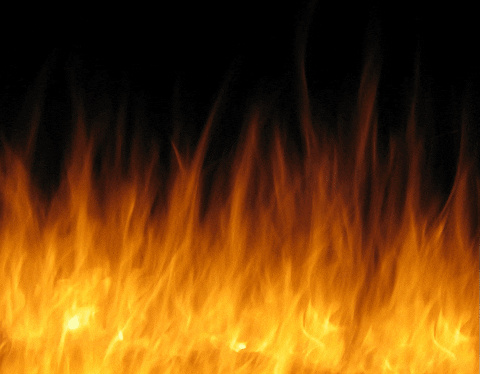 "And there shall be signs in the sun" (Luke 21:25a). 
"The fourth angel poured out his bowl on the sun, and the sun was given power to scorch people with fire.  They were seared by the intense heat and they cursed the name of God, who had control over these plagues, but they refused to repent and glorify him…Men gnawed their tongues in agony and cursed the God of heaven because of their pains and their sores, but they refused to repent of what they had done" (Revelation 16:8-11). 
 
Blistering heat intensifies, more than 70 million Americans under heat alerts
https://www.foxweather.com/weather-news/southeast-record-heat-100-degrees-next-week
Death Valley exceeds 120 F, breaking daily high records
Temperatures have been on the rise for much of the southwestern United States this week, leaving residents to swelter while daily record highs are placed in jeopardy, particularly in California's Death Valley, where temperatures climbed above 120 degrees Fahrenheit. AccuWeather forecasters say the sizzling heat will continue for much of the weekend, but much-needed relief is on the horizon. A northward bulge in the jet stream unfolded over the Southwestern states this week, allowing air more typical of the middle of summer to spread over the region. This push of unseasonably hot air sent thermometers across the Southwest to impressive levels as some cities recorded the highest temperatures of the year so far. On Wednesday, Phoenix recorded its first 110-F reading of the year as the Valley of the Sun baked in the midst of July-like heat. The city typically first hits this milestone
https://www.accuweather.com/en/weather-forecasts/death-valley-exceeds-120-f-breaking-daily-high-records/1200250
Revelation 6:6 And I heard a voice in the midst of the four beasts say, A measure of wheat for a penny, and three measures of barley for a penny; and see thou hurt not the oil and the wine.  In a nut shell what we know from scripture is as the birth pains of the last days get worse so will the global food crisis. It will get so bad that a person will have to work all day long for one small meal. We are already witnessing skyrocketing food prices like we have never seen before and, much of the news is reporting on the crisis in getting people wheat. Add to this crisis is the crisis in fuel prices which is still driving up the cost of just about everything including food. We are well on our way to see this prophecy being fulfilled.
 US Farmer Sentiment Dives As Ag Input-Costs Skyrocket
"On top of this year's massive price hikes, nearly four out of 10 farmers estimate input prices to rise by 10 percent or more in 2023, according to the survey. The two most important farming inputs are diesel and fertilizer. Prices of both have risen significantly in the last year and the Russian invasion of Ukraine has further disrupted both markets. Hence, farmers are not expecting price relief anytime soon, according to Langemeier. U.S. farmers are highly concerned about the possibility of experiencing a price-cost squeeze in the coming years, which refers to the situation in which costs remain high while output prices decrease." https://www.zerohedge.com/commodities/us-farmer-sentiment-dives-ag-input-costs-skyrocket
Food Prices to Keep Going Up, as Costs Surge
https://www.wsj.com/articles/food-prices-to-keep-going-up-as-costs-surge-11654939800
Here is the Updated List of US-Based Food Manufacturing Plants Destroyed Under Biden Administration
According to the U.S. Department of Agriculture (USDA), there are currently no nationwide food shortages in the country. "There are currently no nationwide shortages of food, although in some cases the inventory of certain foods at your grocery store might be temporarily low before stores can restock," the agency said on their website. "Food production and manufacturing are widely dispersed throughout the U.S. and there are currently no wide-spread disruptions reported in the supply chain."
https://www.thegatewaypundit.com/2022/06/updated-list-us-based-food-manufacturing-plants-destroyed-biden-administration/
Luke 17 26 "Just as it was in the days of Noah,(AG) so also will it be in the days of the Son of Man. 27 People were eating, drinking, marrying and being given in marriage up to the day Noah entered the ark. Then the flood came and destroyed them all. 28 "It was the same in the days of Lot.(AH) People were eating and drinking, buying and selling, planting and building. 29 But the day Lot left Sodom, fire and sulfur rained down from heaven and destroyed them all.  
When you read the bible and see the characteristics of Noah's and Lot's generation and then look at this present generation you will notice that this generation is just as Jesus warned it would be in the last days.
Over $200K being spent on drag queen shows at NYC schools, records show
New York is showering taxpayer funds on a group that sends drag queens into city schools — often without parental knowledge or consent — even as parents in other states protest increasingly aggressive efforts to expose kids to gender-bending performers. Last month alone, Drag Story Hour NYC — a nonprofit whose outrageously cross-dressed performers interact with kids as young as 3 — earned $46,000 from city contracts for appearances at public schools, street festivals, and libraries, city records show. Since January, the group has organized 49 drag programs in 34 public elementary, middle, and high schools, it boasted on its website, with appearances in all five boroughs.
https://nypost.com/2022/06/11/over-200k-being-spent-on-drag-queen-shows-at-nyc-schools/?utm_campaign=SocialFlow&utm_medium=SocialFlow&utm_source=NYPTwitter
Coalition of taxpayer-funded transgender orgs reveal deeper motives, demand reparations: 'Pay that money now
Much like recent drag shows for kids showed the desires of radical activists to indoctrinate the youth, a discussion held by a panel of taxpayer-funded trangender activists is proving with their own words that they are seeking total control of the culture.
The LGBTQIA+ Christian Church Now Has Their Own Queer Hymnal Called 'Songs For The Holy Other' That Makes God A Sinner And A Liar
https://www.nowtheendbegins.com/songs-for-the-holy-other-lgbtqia-affirming-christian-church-hymnal-makes-god-a-liar-sinner/
SHAPIRO: A Complete Betrayal At Fox News
Fox News highlighted the story Friday of a biological girl whose family encouraged her to identify as a boy, as part of its "America Together: LGBTQ+ Pride Month" series.
New law targeting 'LGBT propaganda' introduced in Russia 
Russian lawmakers are considering a new law targeting "LGBT propaganda." It would provide for fines of up to $160,000 for promoting non-traditional sexual relations. The draft legislation was submitted to Russia's State Duma on Tuesday and is currently being reviewed by the state-building and legislation committee.
https://www.rt.com/news/556823-russia-lgbt-propaganda-bill/
Shocking-At least 77K Dead & 7.3 Million injured due to COVID Vaccination across USA, Europe, UK & Australia
The latest reports released by medicine regulators around the world reveal that there have been at least 7.3 million injuries reported as adverse reactions to the Covid-19 injections up to late May and early June 2022, including 77,068 deaths.
However, these horrific figures do not illustrate the true nature of the consequences of Covid-19 vaccination because it is estimated by medicine regulators that just 1 to 10% of adverse events are actually reported.
And further study shows that this is far from expected with data from the USA revealing Covid-19 vaccination is proving to be at least 49x deadlier than Flu vaccination per number of doses administered.
https://expose-news.com/2022/06/11/77k-dead-7million-injured-covid-vaccine-us-uk-eu/
https://www.wsj.com/articles/u-s-monkeypox-cases-double-as-spread-continues-through-close-contact-cdc-says-11654886200