Download The Last Chronicles of Planet Earth July 8 2020 Edition by Frank DiMora
While the world watches the news concerning the Covid19 cases rise much of the other important news that people should know about is not reported in the mainstream media. Because I am going to connect Jesus last days warnings with the news you need to know what Christ warned us about. Famines was on the Lord's list of things He wanted us to keep our eyes on. Ask yourself this question. In a age of technology and when people have the most knowledge for just about everything these days why is it that millions upon millions of people around the world a facing starvation?   If is a fact that somethings can not be controlled no matter how smart people are. It appears famines is one of these things.  There are many factors in the year 2020, that have come together to bring the world to the brink of a Biblical famine. For example, massive locust swarms in my Middle East and African  nations that are  devastating crops. In many cases the nations where these huge locusts are eating up the food are the same nations who were already dealing with food insecurities. Now, add the other factors such as the weird change in the weather which has brought intense heat and droughts, plus the conflicts that keep people from attending food production. The latest issue that is adding to the food insecurities is the Covid19 virus that has limited the people working in the fields.  As for the weird weather that have made perfect condition for the breeding of massive locust swarms the last days birth pains just in the last three years have gotten worse. See below.
2018
● Cyclones in May and October brought heavy rains that gave rise to favourable breeding conditions in the Empty Quarter of the southern Arabian Peninsula for at least nine months since June.
● As a result, three generations of breeding occurred that was undetected and not controlled.

2019
● JANUARY: the first swarms left the Empty Quarter to Yemen and Saudi Arabia, reaching southwest Iran where heavy rains fell.
● FEBRUARY-JUNE: widespread spring breeding in Yemen, Saudi Arabia and Iran caused large numbers of swarms to form. Control operations were less successful in Iran and Yemen.
● JUNE-DECEMBER: swarms invade the Indo-Pakistan border from Iran and up to three generations occur due to longer than normal monsoon, giving rise to large numbers of swarms; In Yemen, swarms form and move to N Somalia and Ethiopia where breeding occurs and more swarms form.
● OCTOBER-DECEMBER: Swarms move from Ethiopia and N Somalia to Eritrea, Djibouti, E Ethiopia, the Ogaden, C and S Somalia to reach NE Kenya; hopper bands and swarms form along parts of the Red Sea coastal plains in Yemen, Saudi Arabia, Eritrea and Sudan.

2020
● JANUARY: Swarms continue to invade, spread, mature and lay eggs in Ethiopia and Kenya. Hatching occurs in NE Somalia. Other swarms move into interior of Yemen and Saudi Arabia.
● FEBRUARY: Swarms continue in Kenya, a few reach Uganda and South Sudan, groups reach Tanzania. Widespread hatching and bands in Kenya. Other swarms reach both sides of Persian Gulf.
● MARCH: widespread hatching causes a new generation of swarms to form in Ethiopia and Kenya. A few swarms invade Uganda and South Sudan. Widespread swarm laying and hatching in southern Iran.
http://www.fao.org/ag/locusts/en/info/2094/index.html
What we know for sure is famines are getting worse and they are coming at the same time the other last days signs have appeared just as Jesus warned they would. 

Matthew 24:7 For nation will rise against nation, and kingdom against kingdom, and in various places there will be famines and earthquakes.
Mark 13:8 For nation will rise up against nation, and kingdom against kingdom; there will be earthquakes in various places; there will also be famines. These things are merely the beginning of birth pangs.
 Rising to respond to famines of "Biblical proportions"
In recent weeks, we've become increasingly concerned after seeing multiple reports about COVID-19's potential to exacerbate already existing food insecurity. Countries around the world are facing the possibility of famines of "biblical proportions." The number of people living in a food crisis, 135 million, is the highest it has been since the inception of the World Food Programme's Global Report on Food Crises in 2017. Crisis in this context means that acute malnutrition rates are higher than usual, or that people are able to feed themselves but only at the expense of their livelihood or to the detriment of their ability to cope with the crisis.
Chief warns of hunger pandemic as COVID-19 spreads (Statement to UN Security Council)
This sounds truly shocking but let me give you the numbers: 821 million people go to bed hungry every night all over the world, chronically hungry, and as the new Global Report on Food Crisis published today shows, there are a further 135 million people facing crisis levels of hunger or worse. That means 135 million people on earth are marching towards the brink of starvation. But now the World Food Programme analysis shows that, due to the Coronavirus, an additional 130 million people could be pushed to the brink of starvation by the end of 2020. That's a total of 265 million people. https://reliefweb.int/report/world/wfp-chief-warns-hunger-pandemic-covid-19-spreads-statement-un-security-council
In Chapter 38 of the book of Ezekiel God gives us information concerning another war between the Islamic nations and tiny Israel. In that chapter the Lord mentions Turkey as one the many nations coming against Israel from the northern quarters. Ezekiel 38:6 says the following:6 Gomer, and all his bands; the house of Togarmah of the north quarters, and all his bands: and many people with thee." 
So who is Togarmah? Togarmah is another country aligned with the Islamic nations. He was a son of Gomer, son of Japheth (Genesis 10:1-3), known in Assyrian records as Tilgarimmu, a city state in Eastern Anatolia (Asia Minor, modern Turkey), more specifically "the south-eastern part of Turkey near the Syrian border." This identification is generally acknowledged by all. Once again, we have a region in present-day Turkey. 
Years ago when Turkey was friends with Israel I warned that something would happen in the future that would break off good relations between Israel and Turkey.  That break off between Israel and Turkey has already taken place and once of the reasons for the break down is ownership of East Jerusalem where the Dome of the rock sits on the Temple Mount in East Jerusalem. Today in the news we read that Turkey's President Recep Tayyip Erdogan is warning he will retake the Al-Aqsa which sits on the Dome of the Rock in East Jerusalem.  First of all, a warning like this from Turkey's leader should come as now surprise to anyone who has read the war prophecy in Ezekiel chapters 38 and 39. In order to liberate the Al-Aqsa Turkey would have to invade Jerusalem!  Let us keep in mind that there is also another prophecy found in Zechariah chapter 12 that tells us in the last days Jerusalem would become a burdensome stone for all the nations. I quote Zechariah 12:3 "And in that day will I make Jerusalem a burdensome stone for all people: all that burden themselves with it shall be cut in pieces, though all the people of the earth be gathered together against it."  You can trust God that the words coming out of President Recep Tayyip Erdogan mouth concerning taking the Al-Aqsa is no coincidence. What we are seeing is the prelude the the fulfillment of the Ezekiel 38.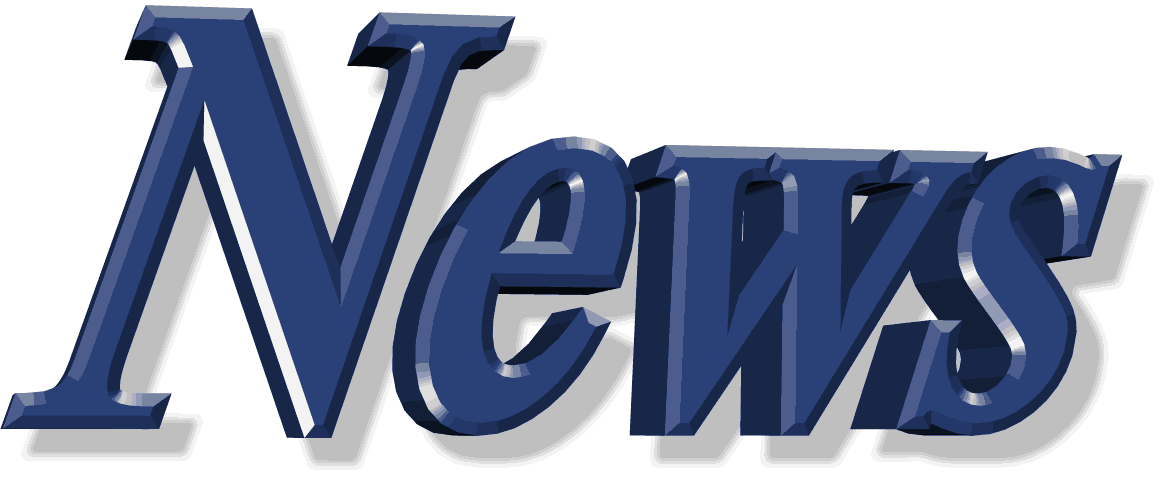 Turkey vows to 'liberate Al-Aqsa' after turning Hagia Sophia to mosque
"Turkey's President Recep Tayyip Erdogan vowed to "liberate al-Aqsa mosque" from Israel after "resurrecting Hagia Sophia" as a mosque on Friday. The decision to change the status of the ancient Hagia Sophia church, which had been transformed into a mosque in 1453 and then into a museum in 1934, was made controversially last week. It follows an increasingly religious authoritarian agenda from Ankara that has made Turkey the world's largest jailer of journalists, seen dissidents imprisoned for "terrorism" and witnessed increasing military invasions of neighboring countries by Turkey." "The resurrection of Hagia Sophia heralds the liberation of the al-Aqsa mosque, the Turkish Presidency website says. "The resurrection of Hagia Sophia is the footsteps of the will of Muslims across the world to come… the resurrection of Hagia Sophia is the reignition of the fire of hope of Muslims and all oppressed, wrong, downtrodden and exploited."
"In Arabic the speech says that turning Hagia Sophia into a mosque is part of the "return of freedom to al-Aqsa," essentially meaning Israel should be ejected from controlling Jerusalem's Old City where al-Aqsa is located." https://www.jpost.com/middle-east/turkey-vows-to-liberate-al-aqsa-after-turning-hagia-sophia-to-mosque-634700
2 Timothy 3 This know also, that in the last days perilous times shall come.2 For men shall be lovers of their own selves, covetous, boasters, proud, blasphemers, disobedient to parents, unthankful, unholy,3 Without natural affection, trucebreakers, false accusers, incontinent, fierce, despisers of those that are good,4 Traitors, heady, highminded, lovers of pleasures more than lovers of God;
The Godly society I grew up in has dramatically changed in America. The break down of our moral fabric has deteriorated so fast it has become a major sign we are in the last days.  States this year passed laws allowing the killing of babies at the 9 month age.  The gay agenda has been on the move in trying to do away with Christianity. We has seen Satan churches popping up in many U.S. States and even Satanic statues placed in government buildings.    For example,
" Check this news out from the Washington Post  on August 17, 2018. "A bronze statue of the satanic goat monster Baphomet was unveiled Thursday at the Arkansas Capitol building in front of a cheering crowd of free-speech activists and a smaller crowd of unhappy people holding handwritten Bible verses. https://www.washingtonpost.com/news/acts-of-faith/wp/2018/08/17/a-satanic-idols-3-year-journey-to-the-arkansas-capitol-building/
Below in the news today there is another prime example of how Satan has been a work in many of the U.S. law chambers. Before you read the news you may not know what the word polyamorous means. Here is the definition. Characterized by or involved in the practice of engaging in multiple sexual relationships with the consent of all the people involved.  Jesus gave us a warning about what happened to the people in Sodom and Gomorrah. It appears the same characteristics that were found in Sodam and Gomorrah has again showed up not just in America but around the world.  Part of the last days birth pains are a break down not only of our moral fabric but even the Church will begin to fall away a Jesus warned.  Things around the world will become very extreme when Jesus comes and removes His Church at the rapture. When the Lord's people have been removed all hell will break out on Earth.  The people who rejected the path Christ Jesus laid out for us will be left behind on Earth face the Antichrist's new world government.  Your only assurance to be taken when Jesus call His Church home is to be washing in the blood of the Lamb Jesus Christ. If Jesus is not your savior when He call you will come to find out it was your biggest mistake of your life not to listen to Christ's warnings concerning the events of the last days.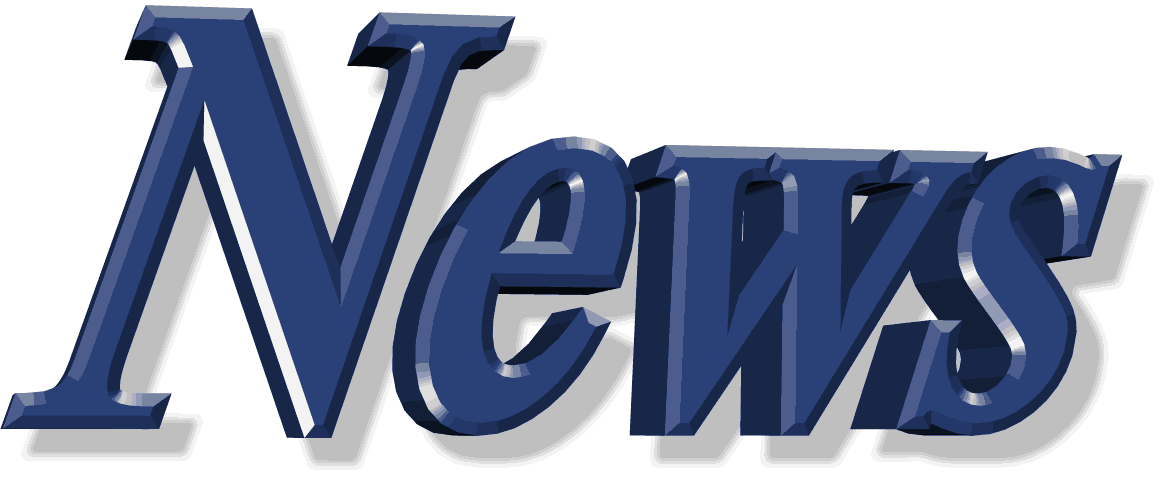 Somerville, Mass. Unanimously Passes Law Recognizing 'Polyamorous' Domestic Partnerships
Somerville, Mass. Unanimously Passes Law Recognizing 'Polyamorous' Domestic Partnerships
The city council of Somerville, Massachusetts has unanimously passed an ordinance recognizing "polyamorous" domestic partnerships as they could not find a "good reason" to limit romantic relationships to two people. "It validates their existence. It validates the way they love," council member Lance Davis told NBC Boston. Polyamory is defined as "the practice of … participating simultaneously in more than one serious romantic or sexual relationship with the knowledge and consent of all partners." The arrangement may include heterosexual, homosexual or bisexual plural relationships.